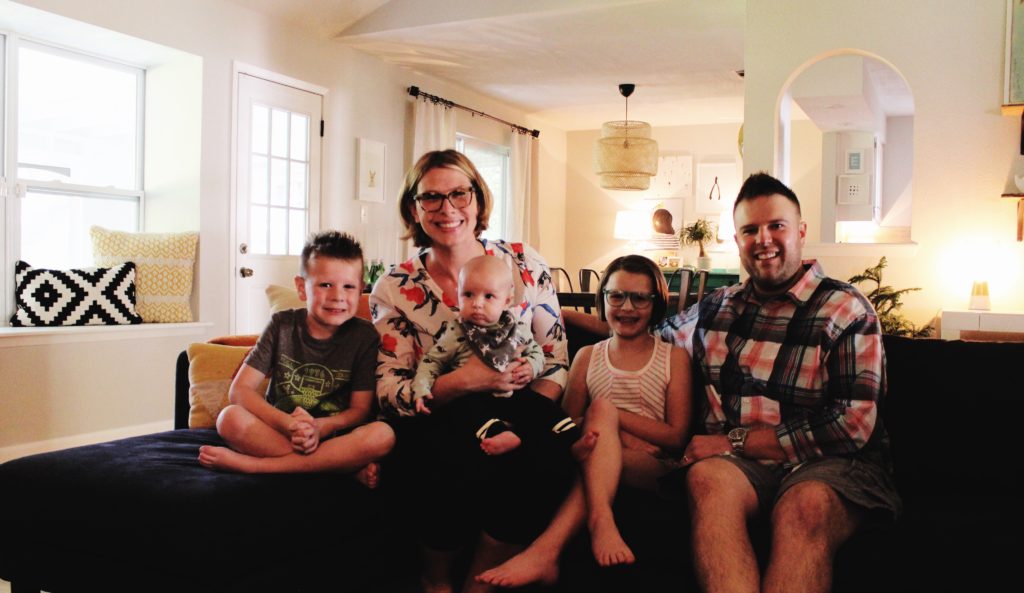 Hi! I'm Courtney and we just moved to Central Oregon after spending the last few years working on our old rancher, a fixer-upper in Austin, Texas. I stay at home with our kiddos and am always on the hunt for ways to decorate our home on a real people type budget.
We are kinda new to Central Oregon but not new to the Northwest as my husband and I were both born and raised here. Our new house is going to be a different kind of challenge as we de-build a boring builder basic. Whew…try and say that three times fast!
Here you will find coverage of our process as we update our house along with tidbits of our family life, (we have two wild kids, and a new baby boy) interior design inspiration, DIYs and whatever else I'm working on. Welcome!