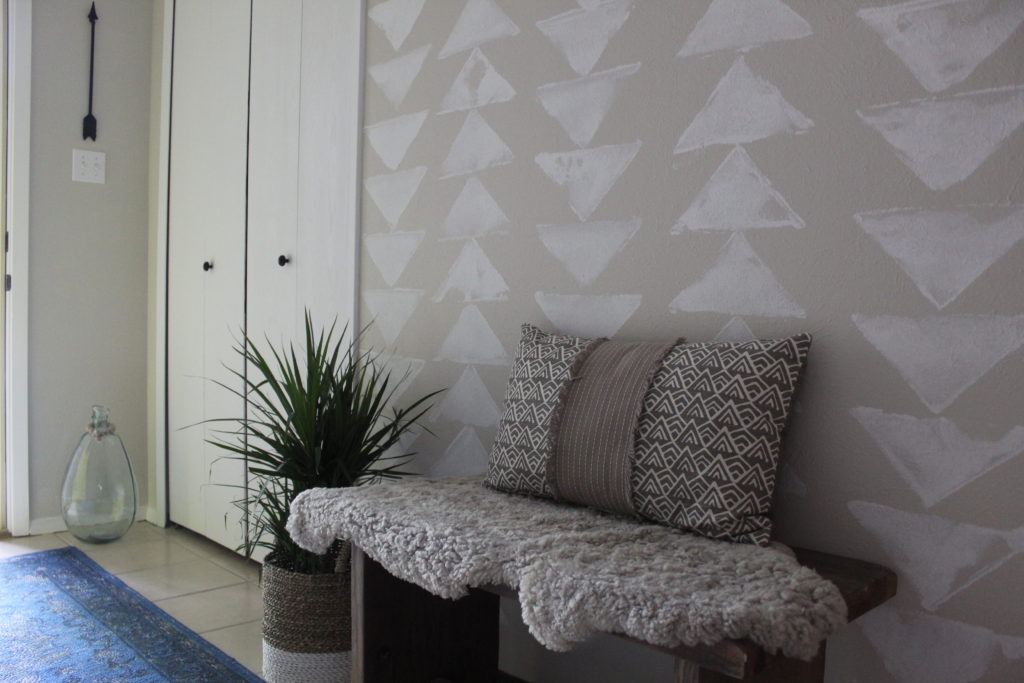 Last week I shared a photo of my newly stamped entryway because I was trying to decide how I felt about the finished product. This week, I am feeling exactly the same! I STILL can't decide if I am loving it or hating it. The good news is that this project cost $0 in materials and used just a little bit of paint that we already had so we aren't talking about life altering issues here.
It is so much more fun to complete some "fluff" projects around here since we have finished the ceilings and can finally move on with our lives. This is a really fun one and I think with just a few tools, anyone could do this.
We had some scrap wood laying around the garage and I asked Nate if he wouldn't mind using some of those spare pieces to make an isosceles triangle for me (whoa…isosceles…haven't used that term in a while). After a strange look, he agreed and it took him less than five minutes. I grabbed an old terry cloth dish towel, wrapped it around the edges of the triangle and secured it with hot glue. HOT GLUE, what?!!! I know, I couldn't find my staple gun. Simply stapling the cloth to the wood would make way more sense. But, if you're like me and your garage is a black hole where you can't find anything, go ahead and use hot glue. It stayed in place throughout the whole process so it actually didn't turn out to be a problem. Except, I still don't have any idea where my staple gun might be…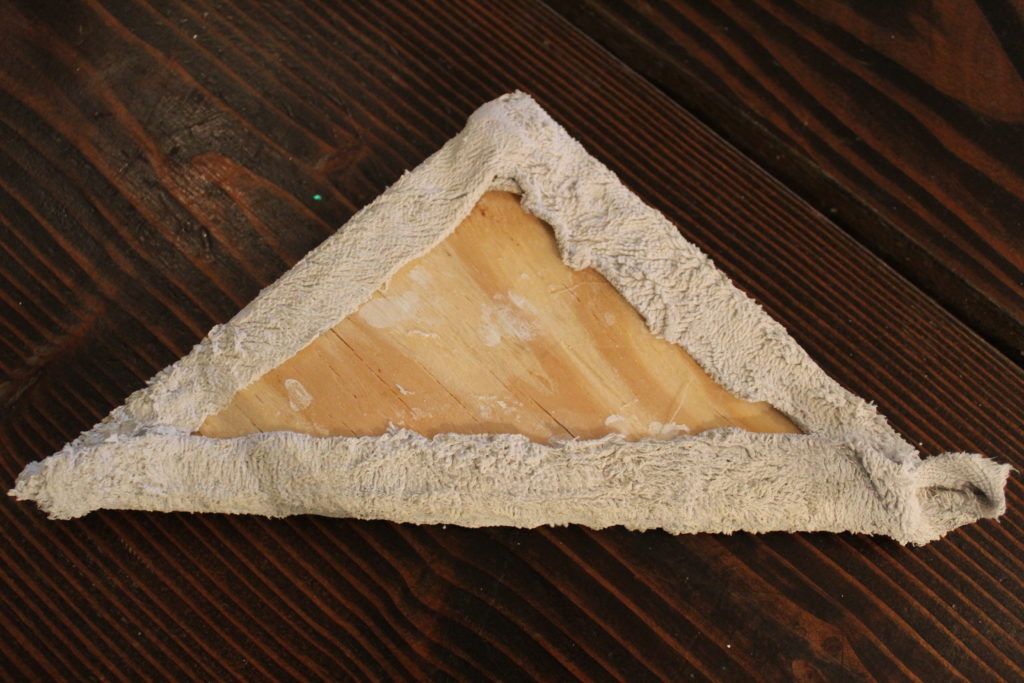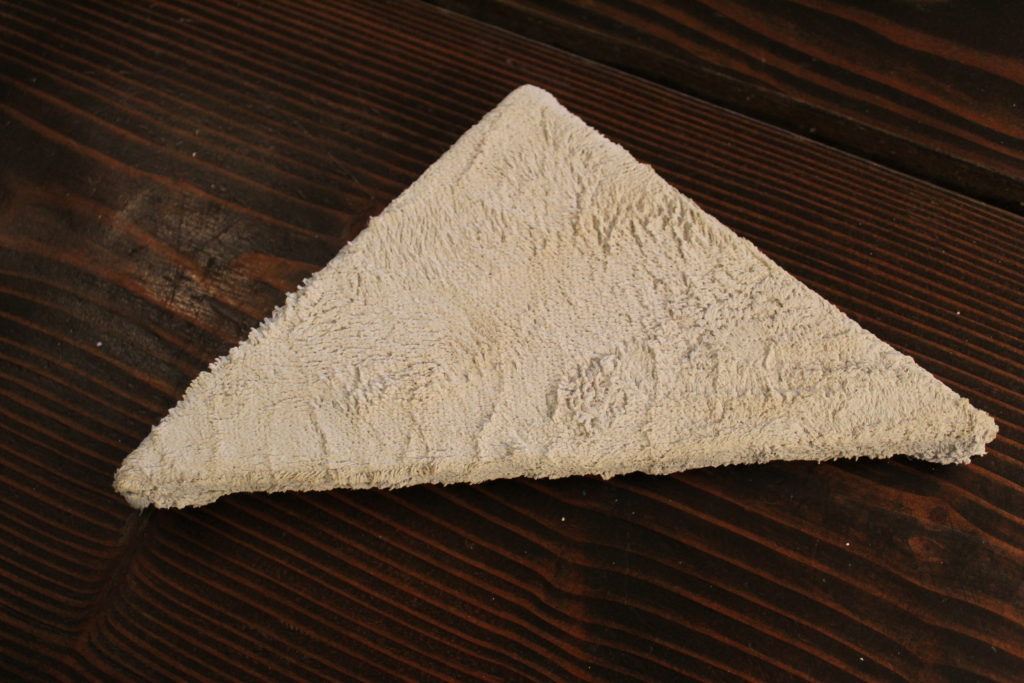 For the paint, I just used some of our flat, white ceiling paint for this job. I poured just a little bit onto a tray that was wide enough to press the stamp down into the paint. I found an old plastic charger from Christmas a few years back. Fancy shmancy, right?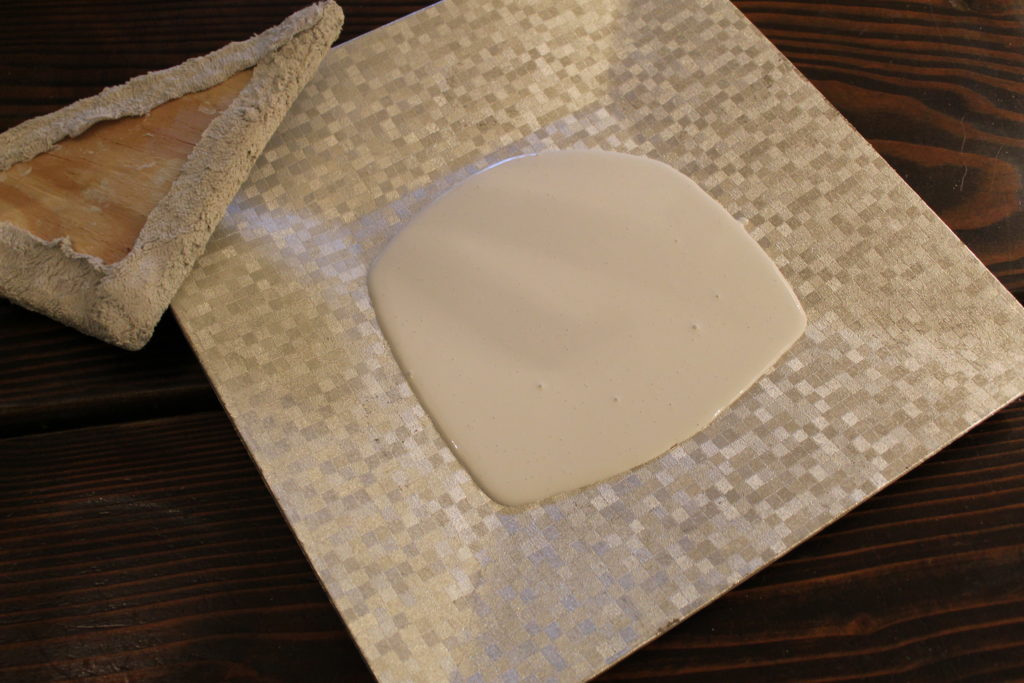 As for applying the pattern to the wall, it was pretty simple and I mostly just eyeballed where I wanted everything to fit. I didn't want the pattern to look too perfect or planned out. I think that would take away from the "tribal" effect. I set up a laser level to help me keep my triangles in straight lines, vertically. However, I just used my fingers to measure how far apart each row went horizontally. Totally easy. Just make sure to not use too much paint so you start looking gloppy and runny.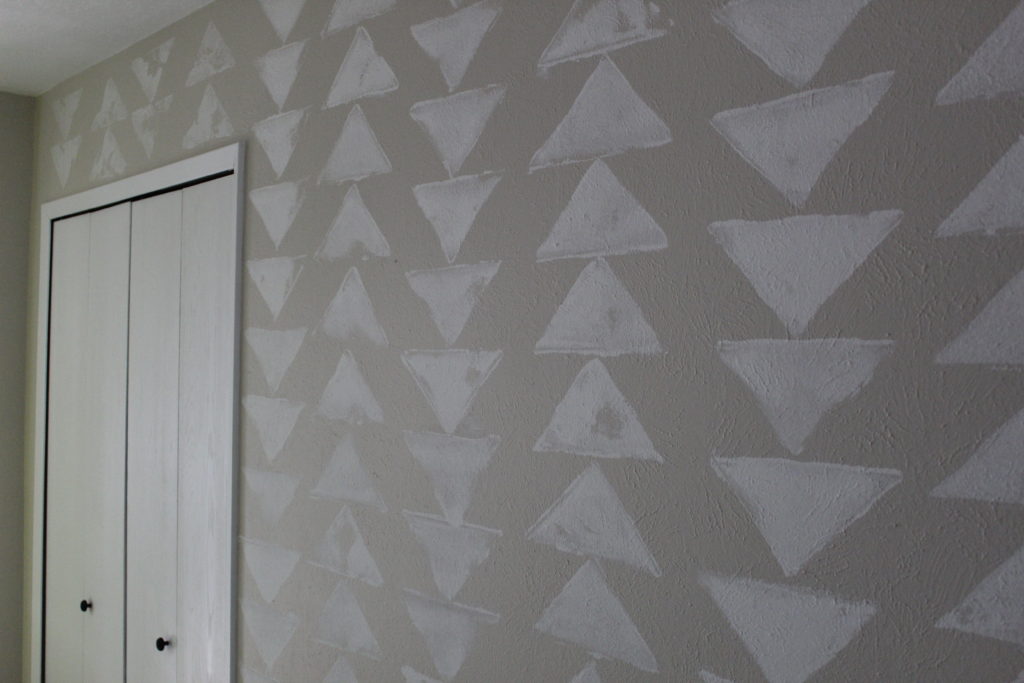 Notice the trim and closet doors?? They are white! Beautiful. Clean. White. I can't get enough of it. Soon, I will have all the trim and doors painted white. I will post on that soon! Here is an after shot with the entry looking all pretty again.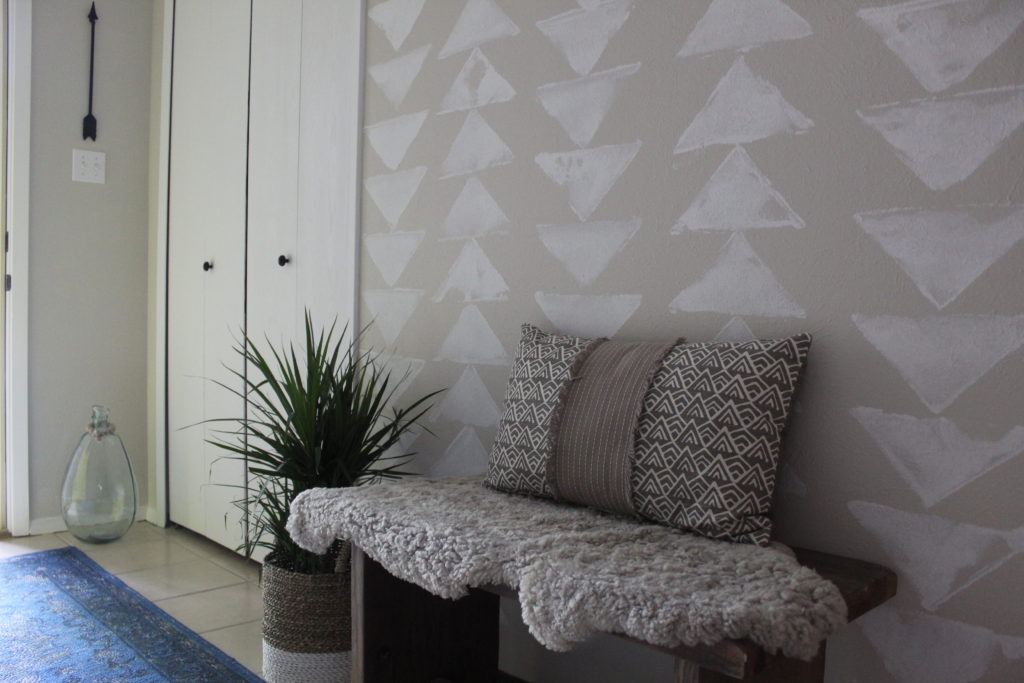 I will live with it for a while before I make up my mind. Originally, I was going to do all four walls with the stamp but after I finished the first wall, I thought maybe less was more. Well, we will see.