I just googled how long you are supposed to sleep on the same mattress and it sounds like you should be replacing your mattress every five to seven years. Uh oh. Our mattress is old. Like, really old. I bought this mattress from one of those horrible mattress stores when my sister and I got our first apartment together and I was in my third year of college. That was in 2004. When Nate and I got married in 2007 (I totally just texted him at work to confirm that date too – I'm blaming baby brain), we started sleeping on this same bed and never stopped. I'll let you do the math…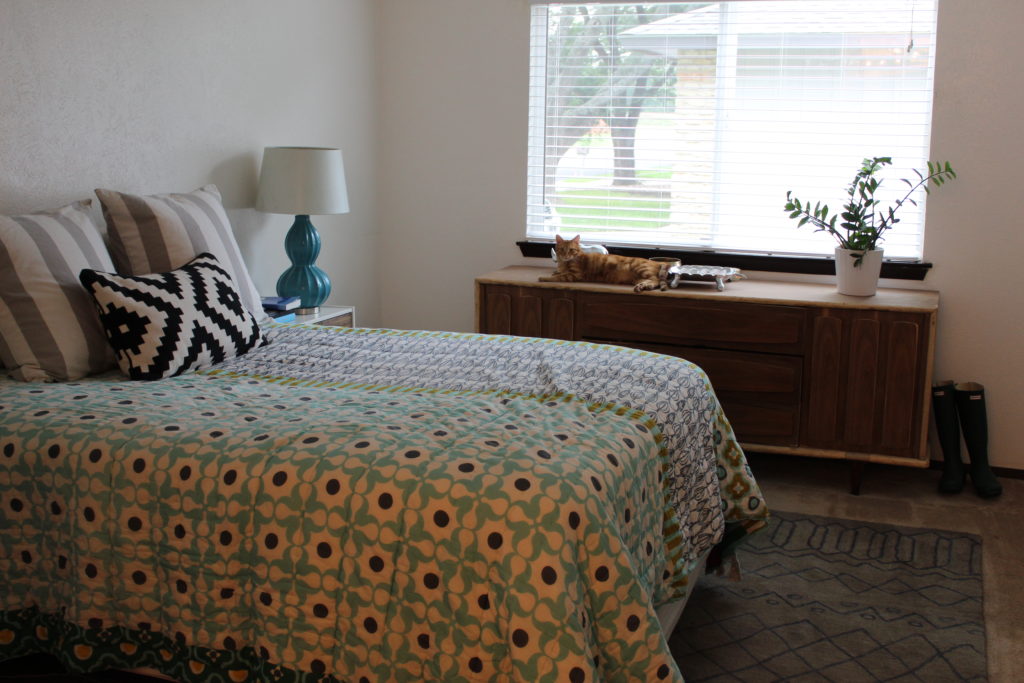 I'm embarrassed to say that this is that SAME bed while we were moving into our current house last month. The mattress had begun to sag and every night I would spend a good amount of time trying to climb out of the hole that was the middle of the bed. As this baby gets bigger and so do I, I finally convinced Nate to consider a new mattress. After some shopping, we found a super good deal on a king size set at Costco. Done and Done!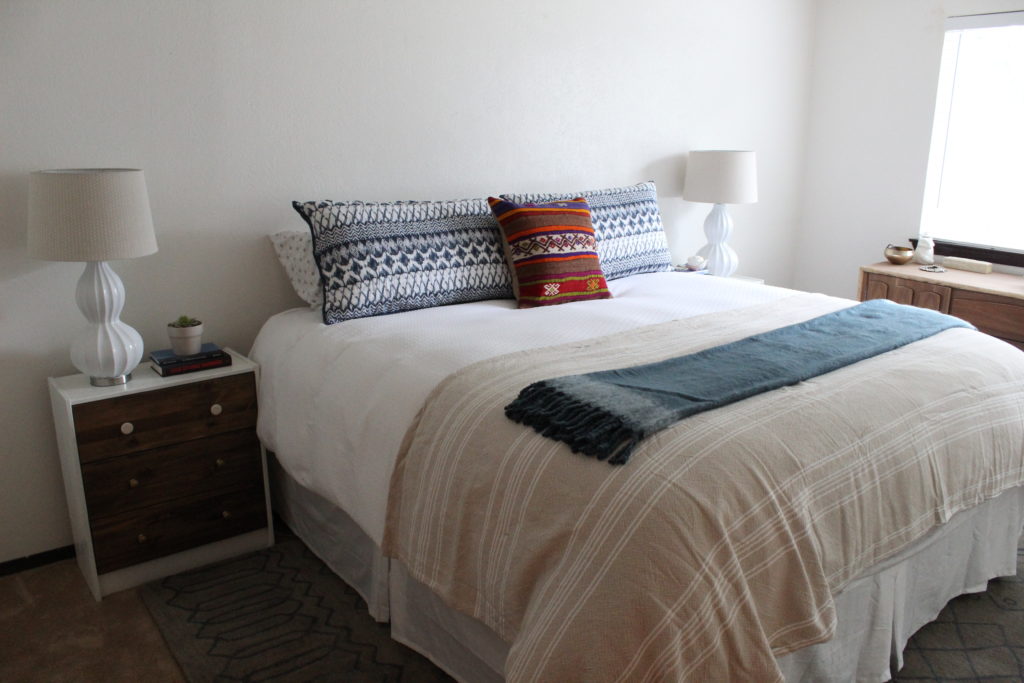 It's so nice sleeping on a king size bed. I think the few times I slept on a king was when we stayed at hotels on vacation. Nate is 6'3″ and I am 5'10" so this extra space is so much sweeter for two tall people and the occasional cute five year old boy who sneaks in for snuggles with us at 3am.
Finding pretty bedding for a king bed at a good price though, proved challenging. I have been so inspired by the African mud cloth throw blankets and I wanted to score one for the new bed. But, all the ones that I loved were in the $120 range. I could already hear Nate asking me why I spent $120 on a blanket for the end of the bed. So, I passed and decided I would come up with a different look. Okay, I guess I could spend some more time hunting for beautiful bedding online…sigh.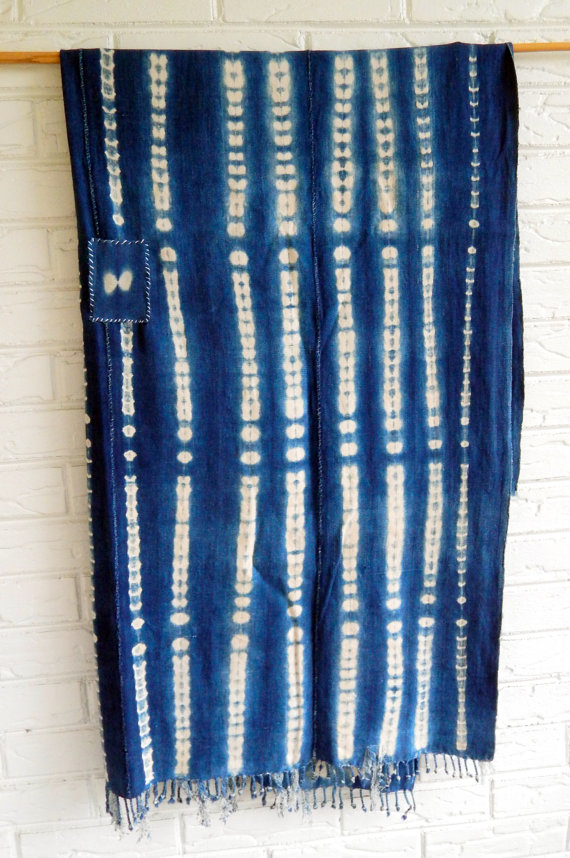 Image via
Beautiful, no? The good news is, I ended up finding some shams at Target for $15 a piece that almost mimicked the over-dyed blue look of the mud cloth. Paired with a Turkish pillow that I found on Etsy, ummm, yes, please.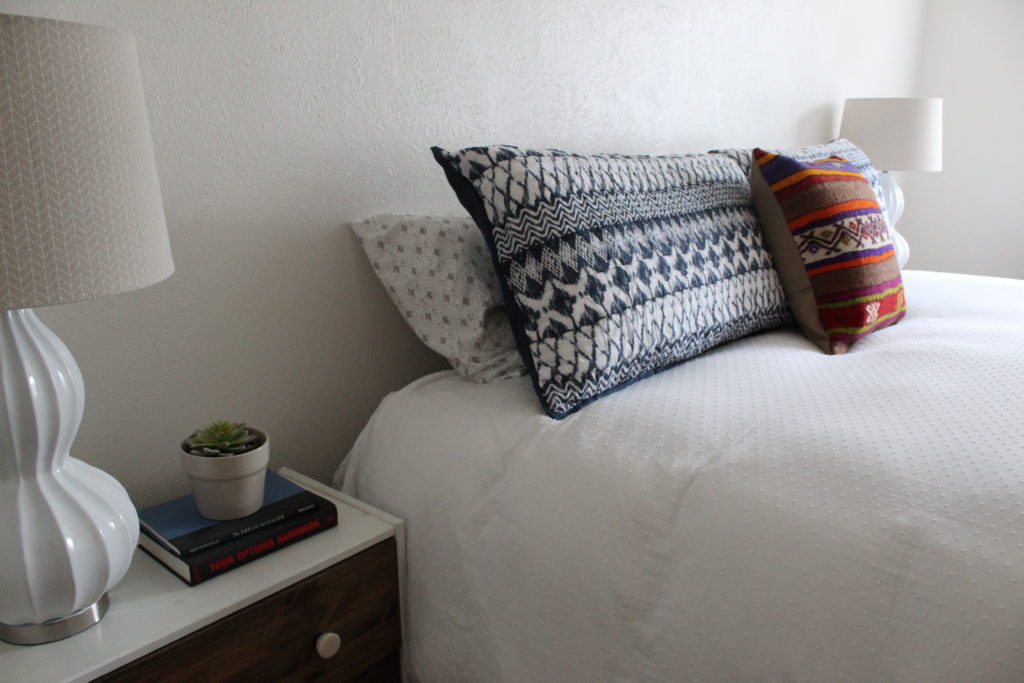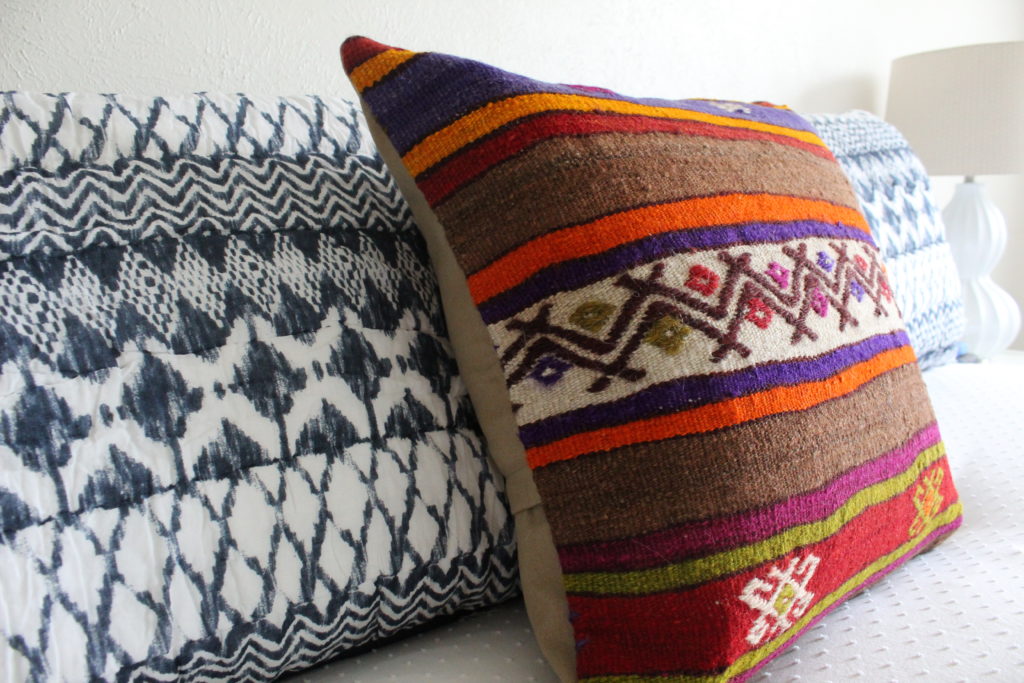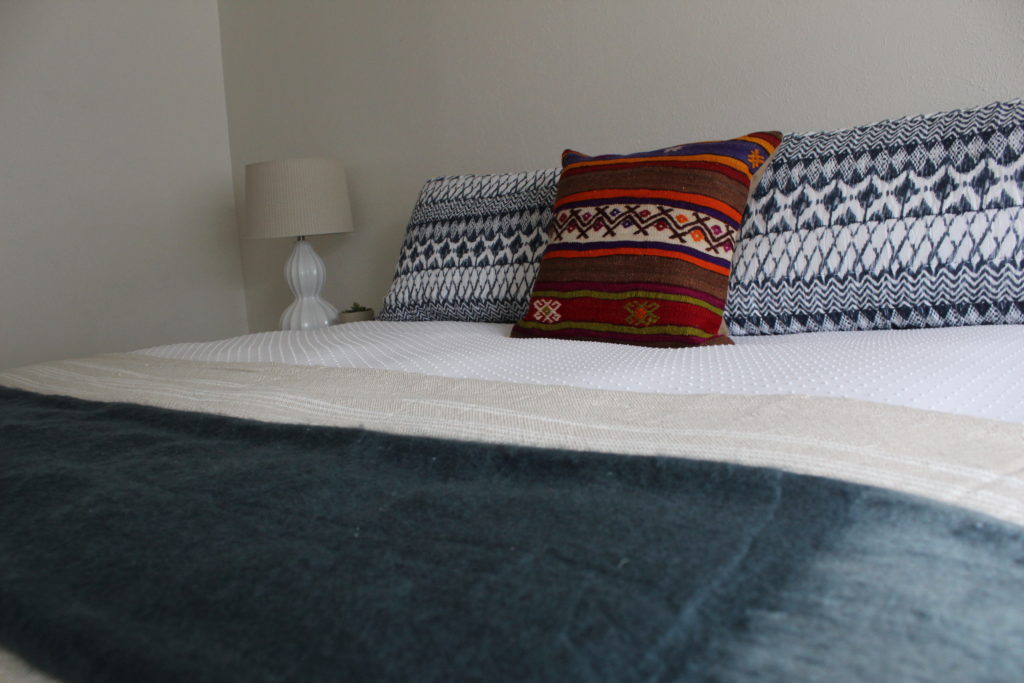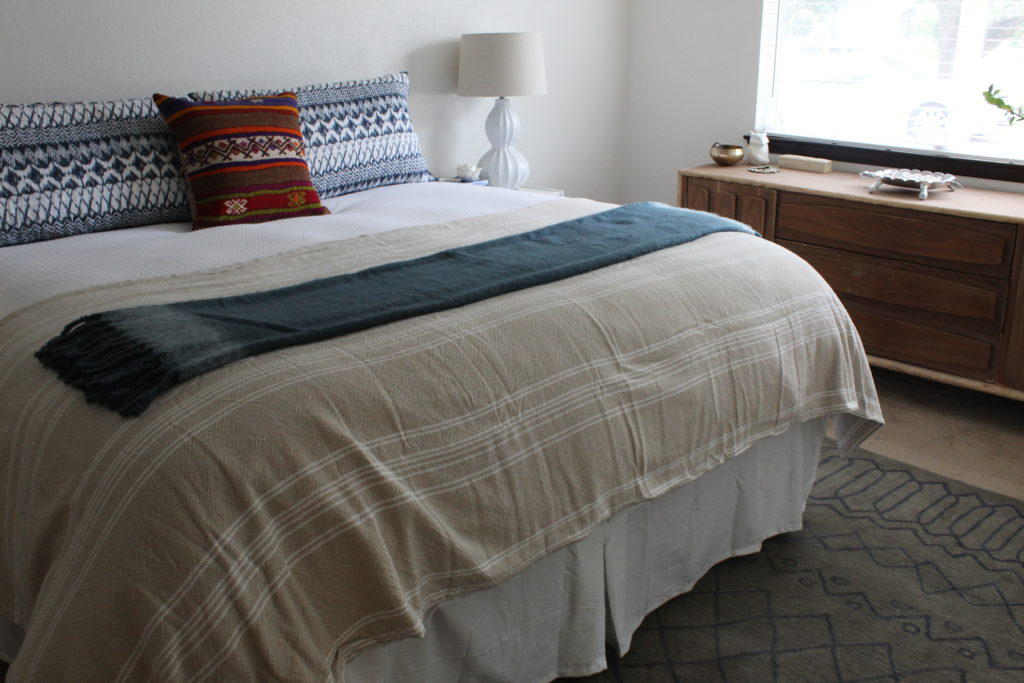 Our room still has a long way to go but a bed seems like a good place to start. I have yet to hang curtains, paint the walls, and add some art. Also, we still have a gold ceiling fan above our heads that desperately needs to go. Until those things are done, at least we'll be sleeping soundly!