This post is sponsored by Sixpenny 
Hi guys! Hope everyone is doing well during this mess that is COVID, and everything that goes with it. All this time at home has recently allowed me to really see how we use our living spaces since we've moved into this new (old) house of ours. It's funny to think about how I thought we would be using our spaces vs. how we are REALLY using them. I usually try and provide the most seating as possible for guests in our living room, so that everyone has a comfortable place to sit when they visit. But, quarantine means less visitors (ahem…no visitors) and I set up an additional TV zone upstairs in the loft for the kids. I mean…how much Blippi can one person take before they want to pull their hair out?! This meant that I spread out my extra living room chairs throughout the house which left the living room feeling a little bare. So when Sixpenny reached out and asked if I wanted to work together to refresh some seating options at our house, I jumped at the chance!
If you aren't familiar with Sixpenny, they are a furniture brand that specializes in premium furniture – all natural fabrics, down fill (or poly fill as the vegan option), luxury leathers, solid wood frames, and so much more! Somehow, they still manage to offer all this at digestible prices and if in stock, ships within 2-3 weeks. Pretty great, right?! Now you can see why I was so excited to work with them!
I wanted a comfortable chair to accent our leather sofa for the living room. Something that you could curl up with a book, or for some serious Netflix binging. And then I found Gabriel…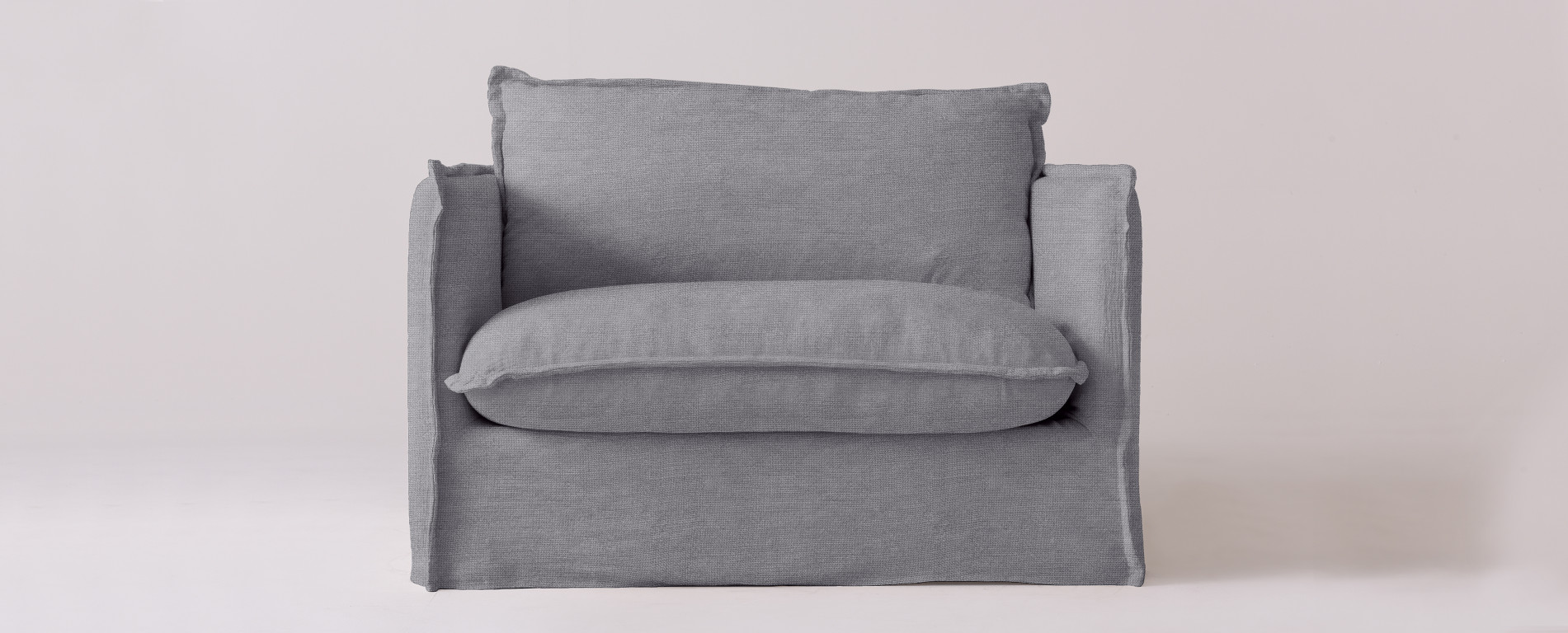 I selected their Gabriel Chair in the medium weight linen, and the poppy seed color. I like that the cushions are down filled as it allows for easy fluffing. And do you want to know the best part? It's slip covered, which makes throwing this baby in the wash a breeze. Now I won't be holding my breath every time my three year old is running amok with a chocolate chip cookie in hand. Peace of mind for the win!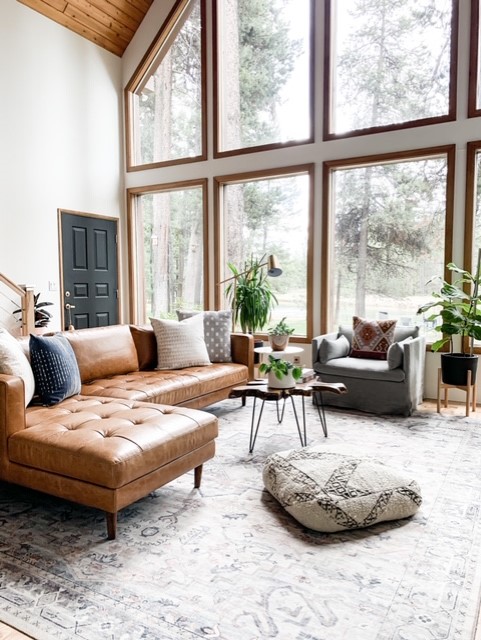 Nate and I have been racing to the living room each night after we get the kids to bed to see who can score this cozy new spot for the evening. Spoiler alert – I've won the last three nights! The poppy seed color compliments my leather sofa and the colors in the rug too, don't ya think?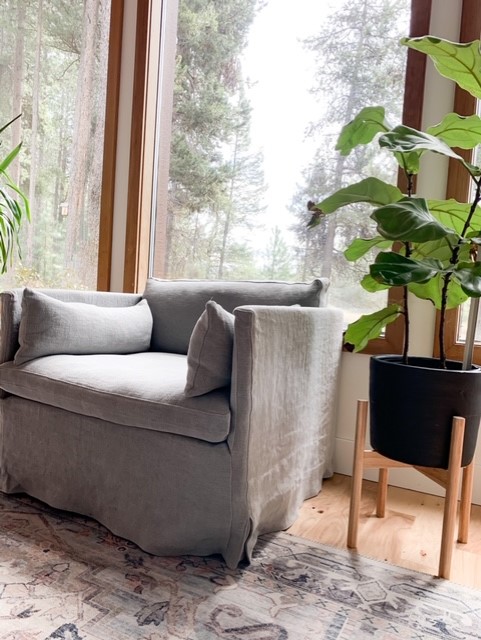 I love the linen and its casual vibes work so well in our home. And have a look at all this texture!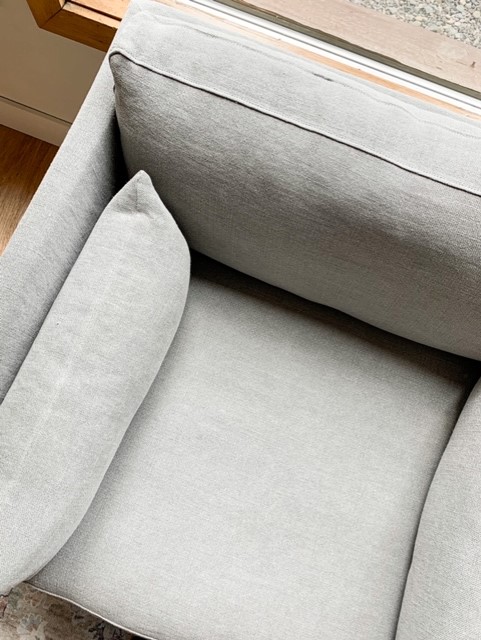 I also should mention how seamless Sixpenny's ordering process was. After I selected my Gabriel, it shipped within two weeks and was delivered to our front door in less than a week after that! Usually, Sixpenny offers white glove delivery, where they come right inside your home, unbox the piece, and then place it wherever you'd like. But, during COVID, they are exercising an abundance of caution (which I appreciated), and just left it on our front porch for us. Completely contact-less!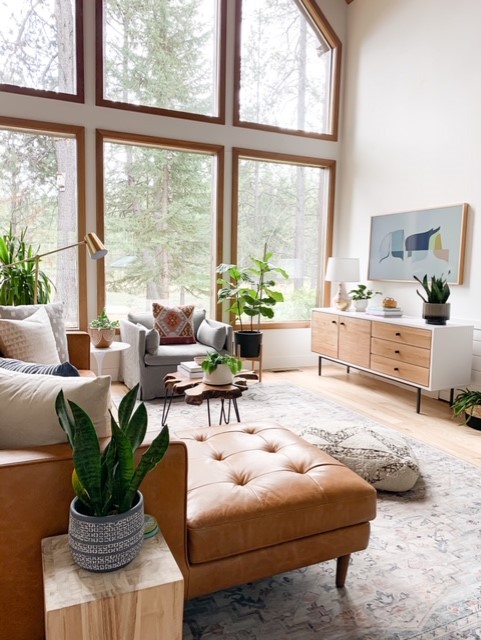 Every time I see this view, it puts a smile on my face. And I would be more than happy to answer any questions you guys might have about Sixpenny or the ordering process! It was a truly a breeze, and I am still totally smitten with Gabriel…although I call him Gabe now, as we've gotten to know one another a little better. Ha!
XOXO, Courtney