This post is sponsored by Serena & Lily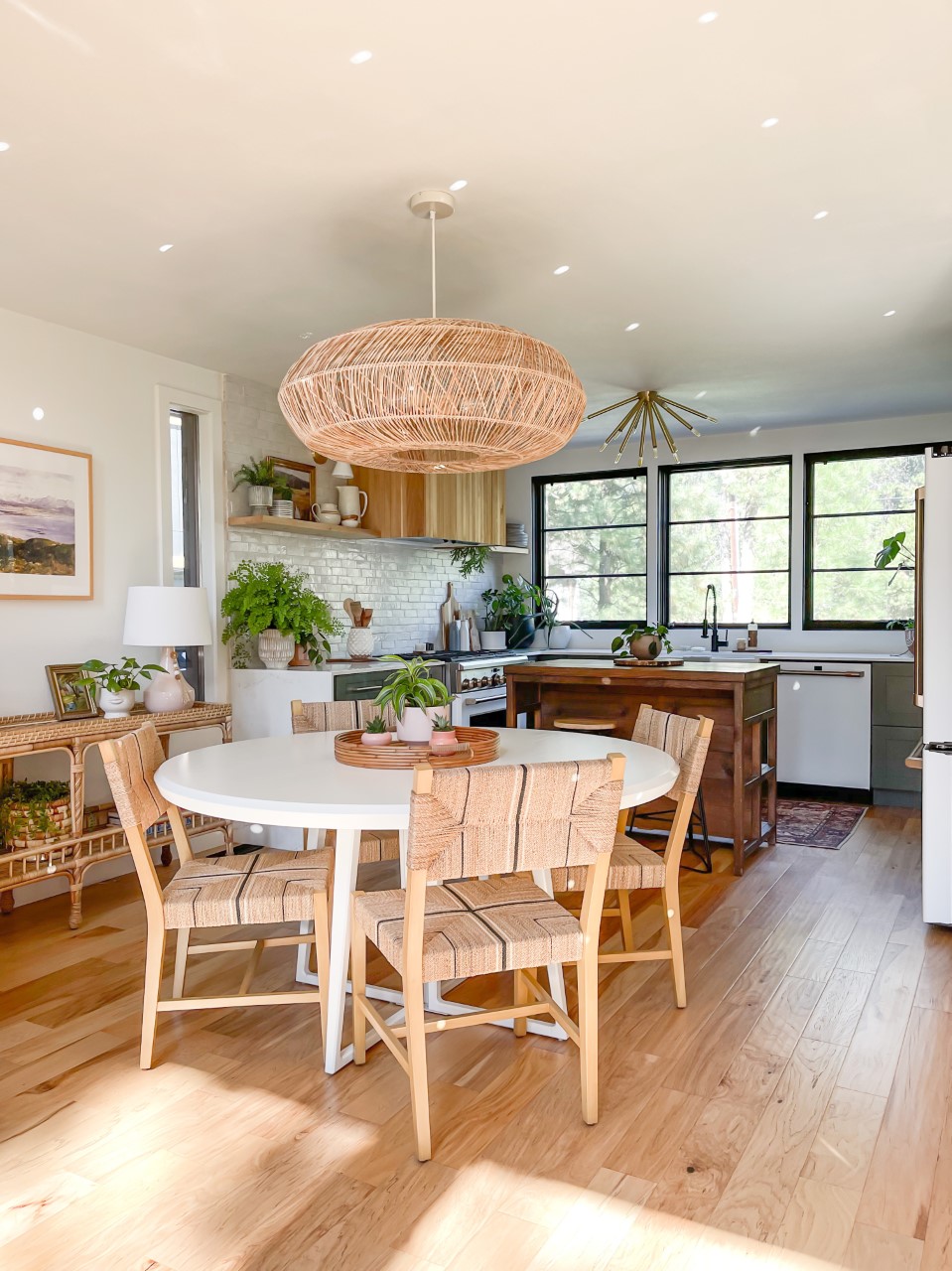 A few months ago, I shared with y'all that I was on a mission; to give our teeny weeny dining room a new look, that also functioned well for our family. This lil'dining room is a challenging space that has had me scratching my head since we bought our home back in the fall of 2019. Our floorplan is an open concept (which is great, but can make furniture placement tricky!) and the dining space sits right in the middle of the kitchen and our living room. Here's a look back at what this space looked like when we bought this old fixer.
Can you believe this is the same house?! Gives me all those warm and fuzzy feelings. Anyways, let's get into the details of this fresh new look!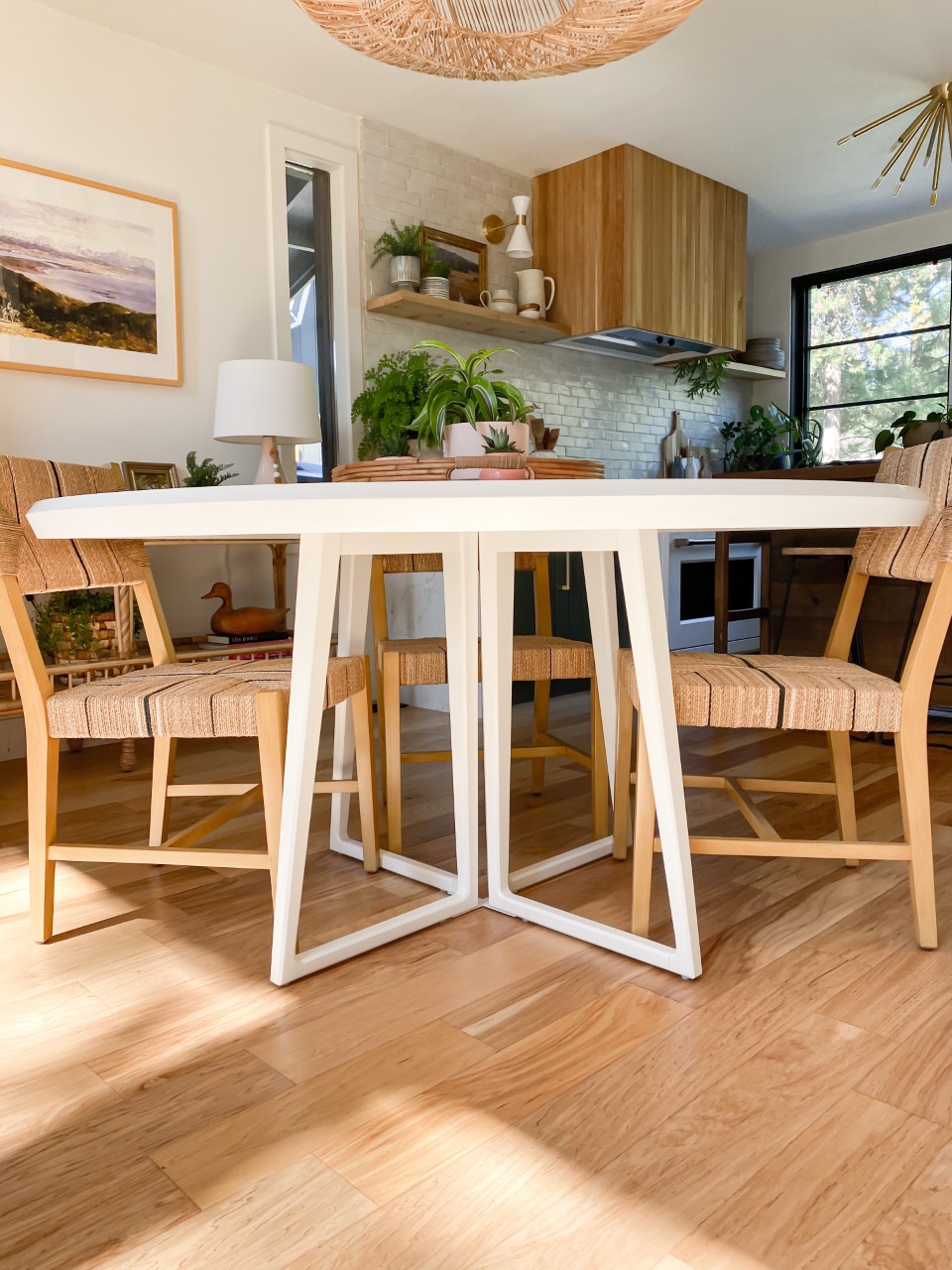 After taking one look at Serena & Lily's Downing Dining Table, I knew it was perfect. I had been on the hunt for a dining table with a white finish as I thought it would be a nice way to break up the many wood tones I have in my house. This is one of the challenging parts of an open floor plan; all of the tones/finishes have to work together to form a nice cohesive look. I also love the airiness of the table. You can see through the legs and it doesn't obstruct your view from either room. Such a beautiful and classic look, IMHO.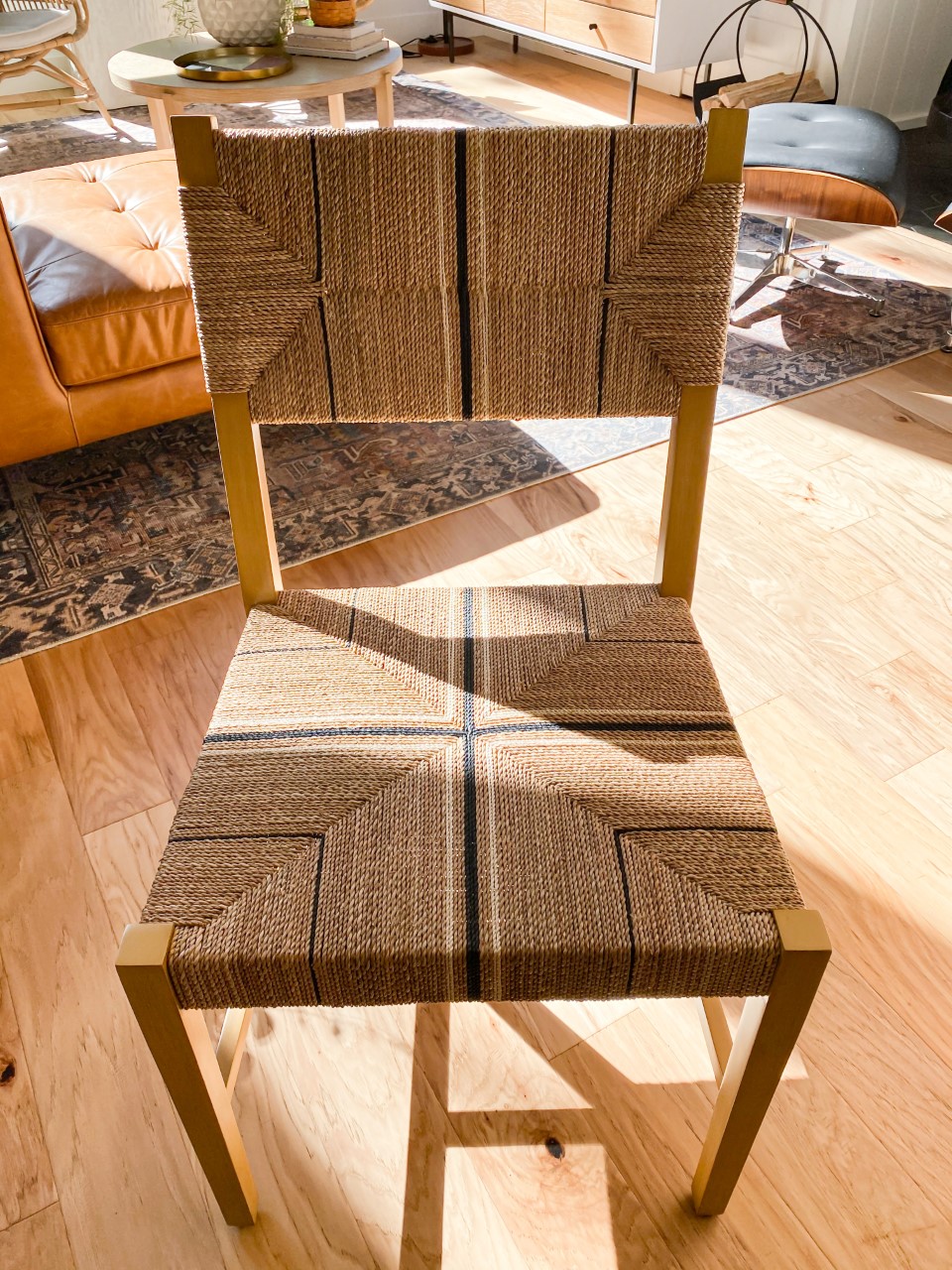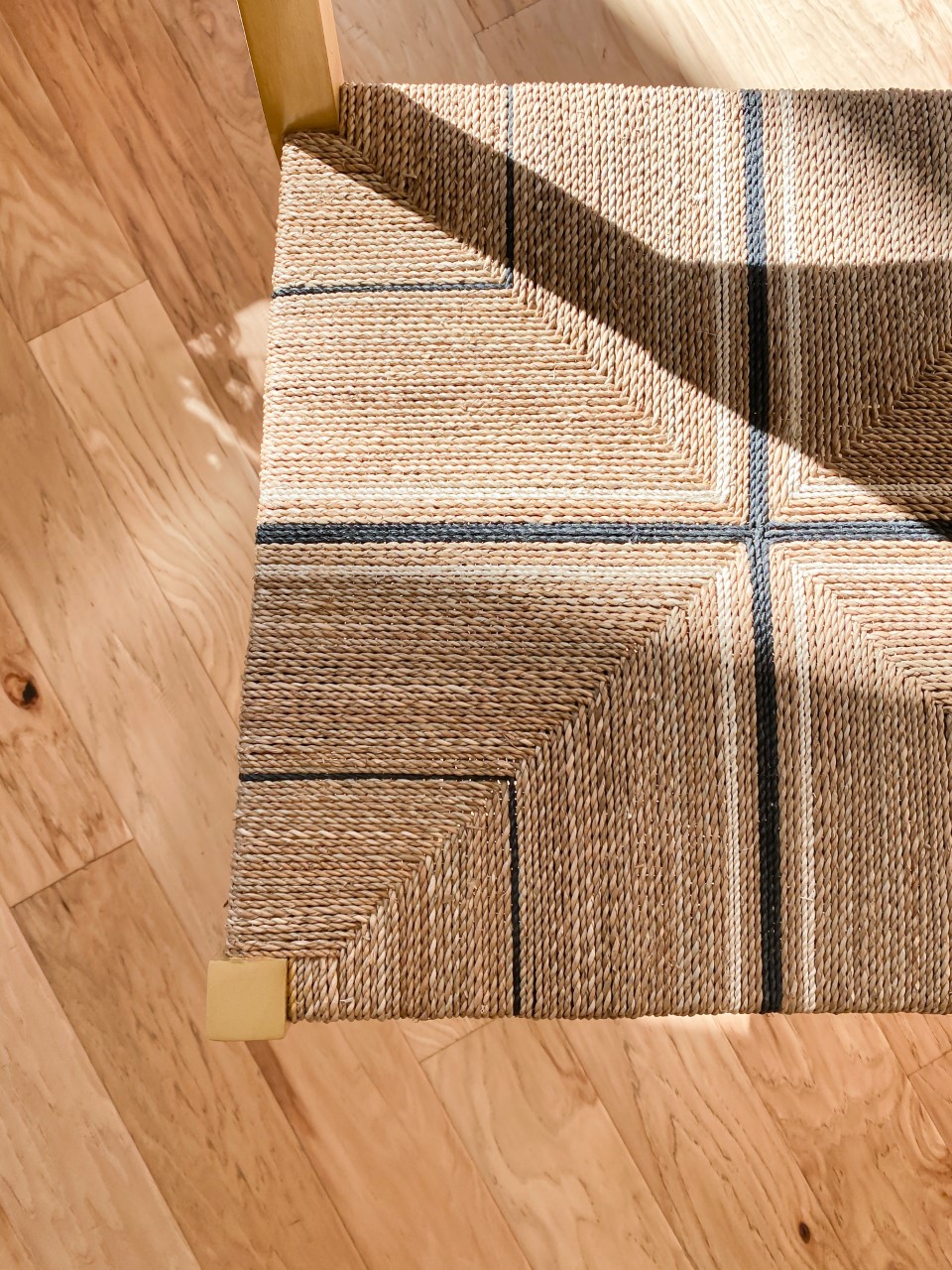 Chairs came next! I went with their Carson Side Chair. I love the woven seat/back that offers a casual vibe, that you guys know I'm a sucker for. The dyed pieces add a beautiful detail, and the black accent helps to tie together other elements from around the room. Arms are optional on this chair, but I opted to go without arms, that way it would easily tuck under the table. If I had a larger dining room, I would have definitely considered going with arms. The seat is wide and comfy, and wipes right up when my kiddos spill…which may or may not happen just about on the daily around here.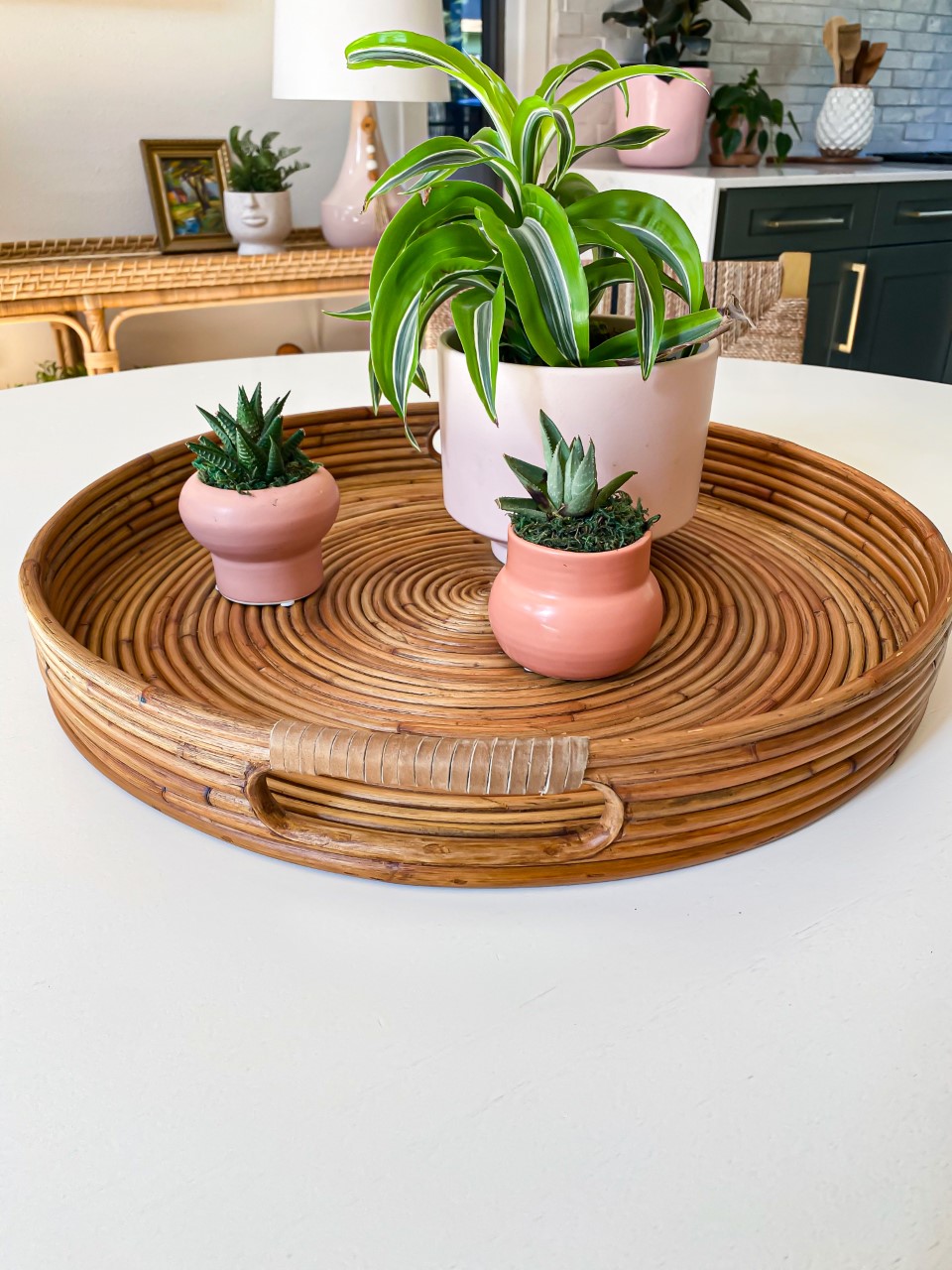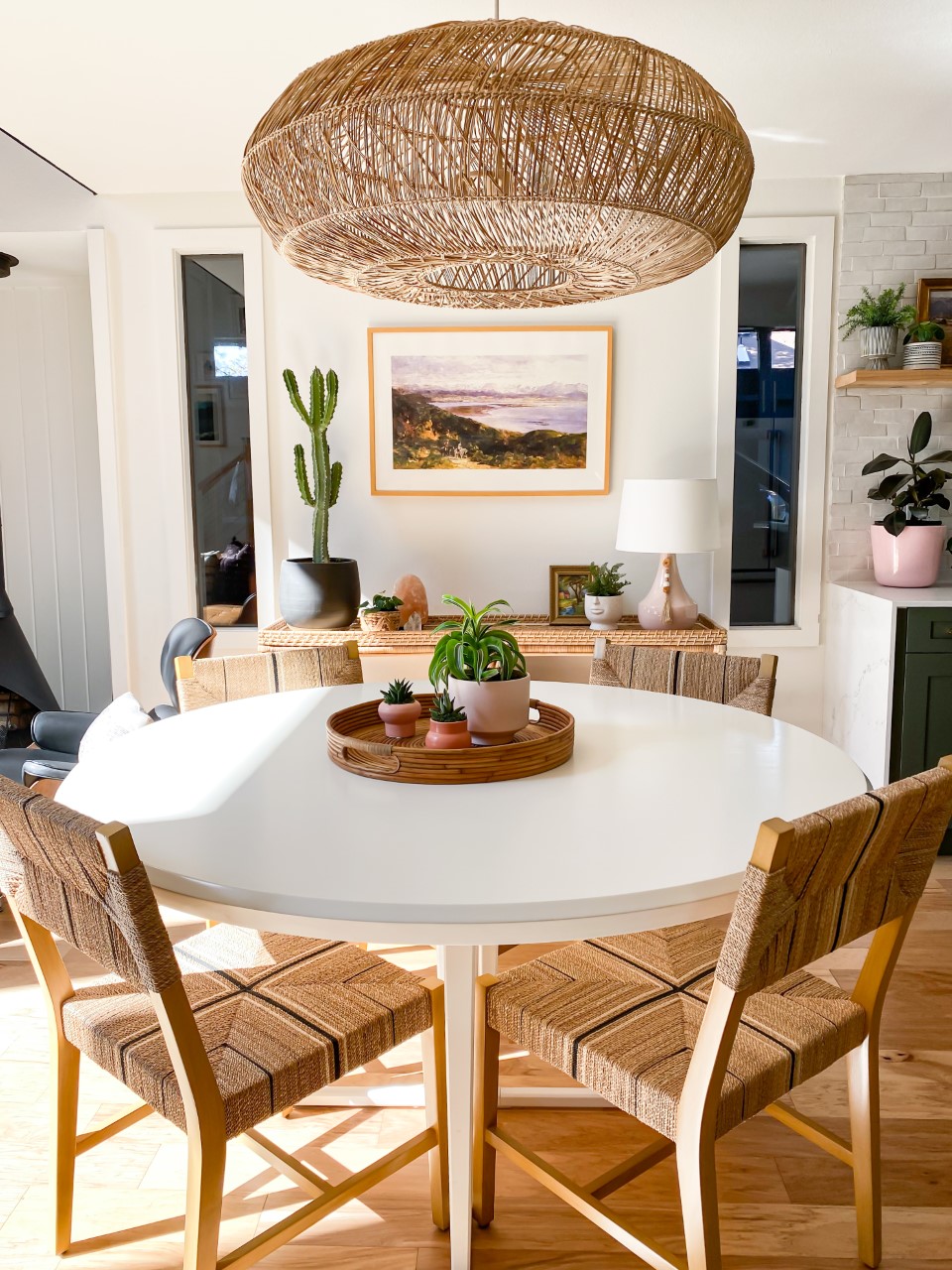 This rattan tray is perfect for displaying your favorite decorative pieces, plants, or could round up more practical items, like napkins and silverware. It also has leather-wrapped handles that gives it a certain something special.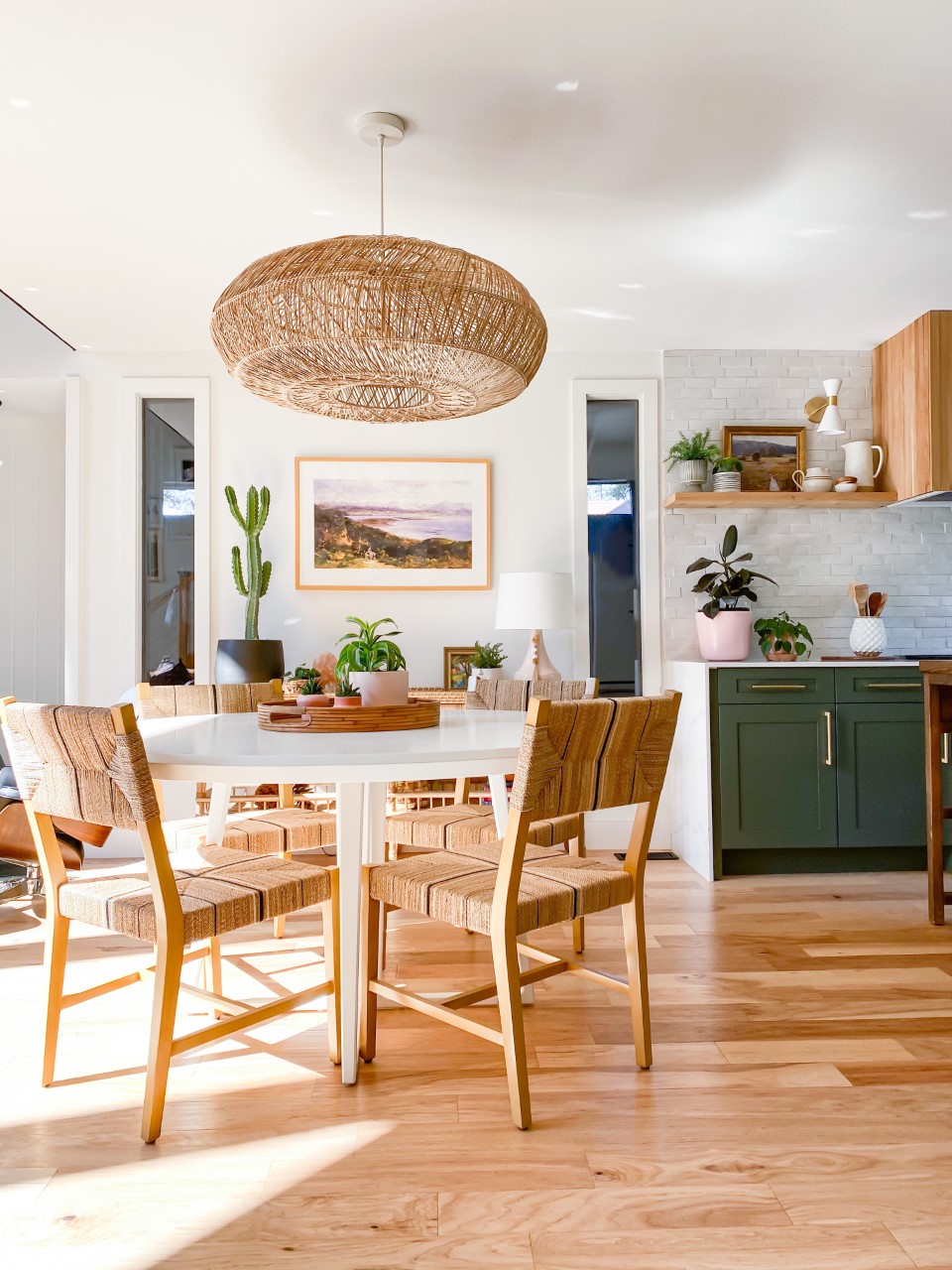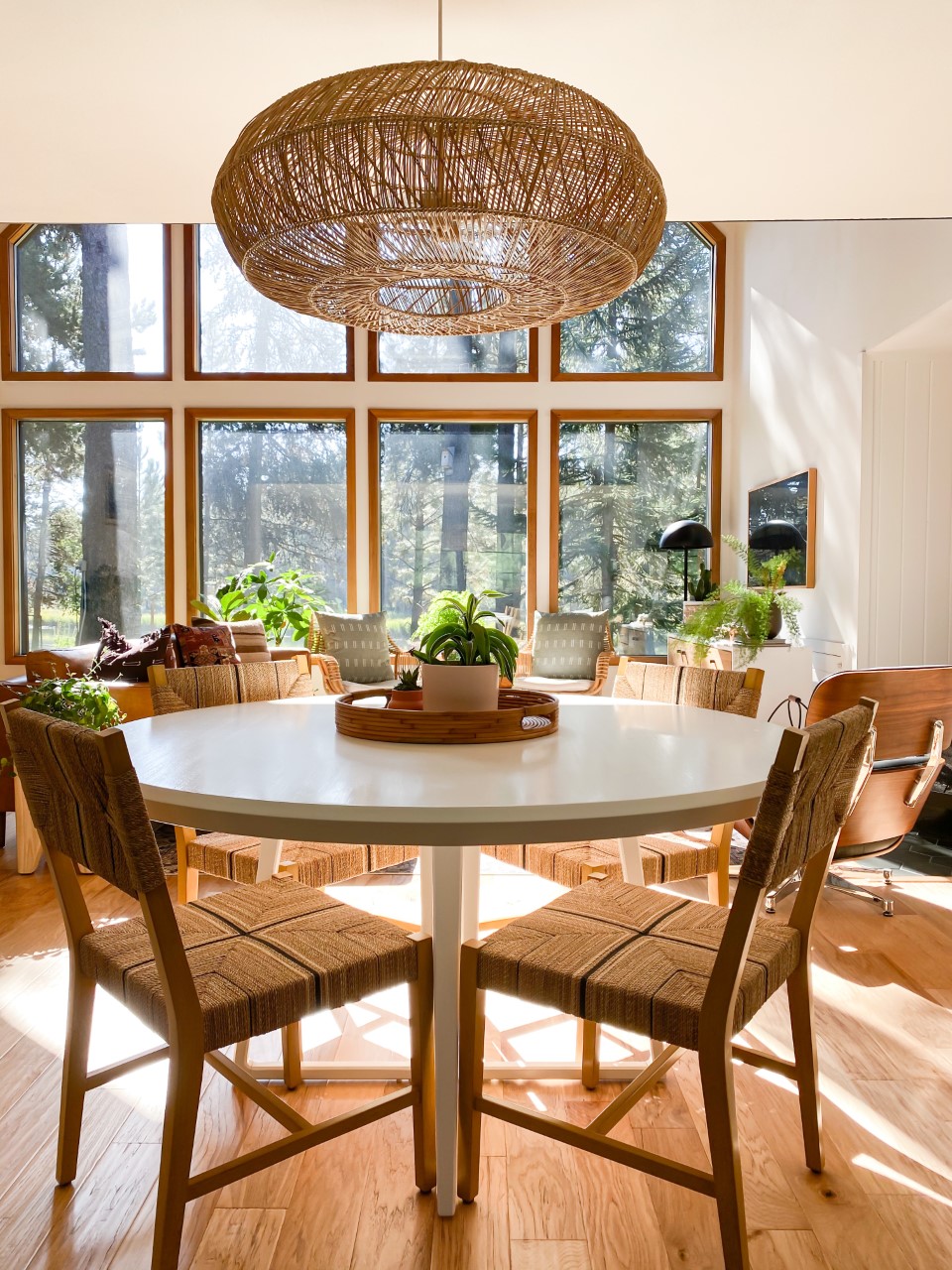 While the pendant light isn't brand new to the space (we added it last summer), it completes the look! It's entirely made by hand, and I love the shape! It's modern, but not too modern, if ya know what I mean. My mom loves it so much, she's considering this same pendant for their new house too. My sister, mom, and I are always copying each other when it comes to home design!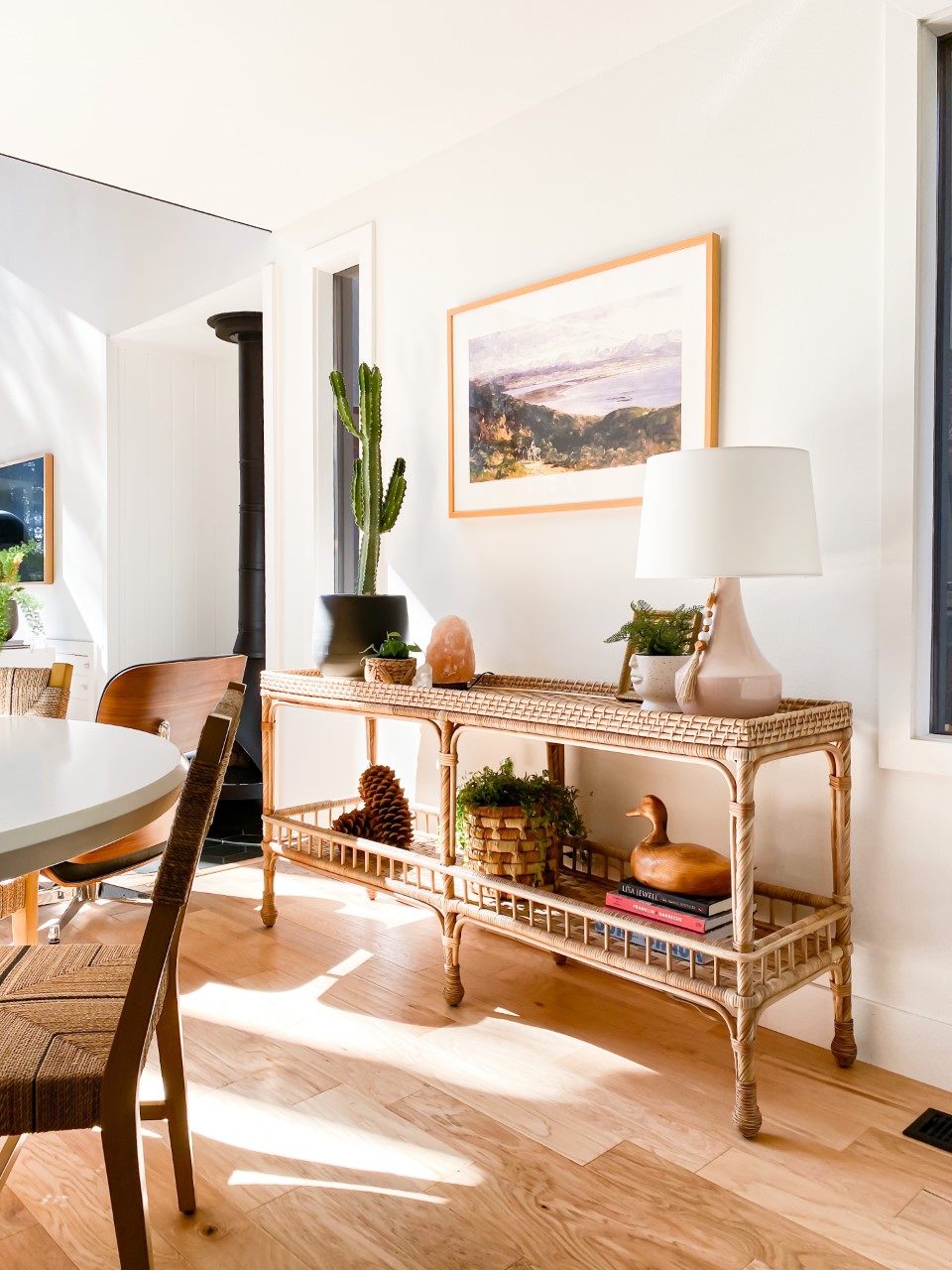 Lastly, I chose the South Seas Console to add storage, and for the opportunity to style it up! Every dining room needs a cool console table. They are so versatile, and can be used to store your fancy china – if you are a fancy china kinda person, or just use them to display your favorite things!  I love that it has two levels, and can definitely see myself switching out decor whenever the mood strikes. If you've been following along for a while, then you know that decor swapping happens to be one of my favorite past times.
So that's it! I am so happy with how our little dining has transformed into a beautiful, casual, and functional space for our family! Thank you to the kind folks at Serena & Lily, who are always a joy to work with. So, what do you guys think? Let me know in the comments below! My hope is that it will inspire some of you that are dreaming up new looks for your spaces! XOXO