This post is sponsored by Serena & Lily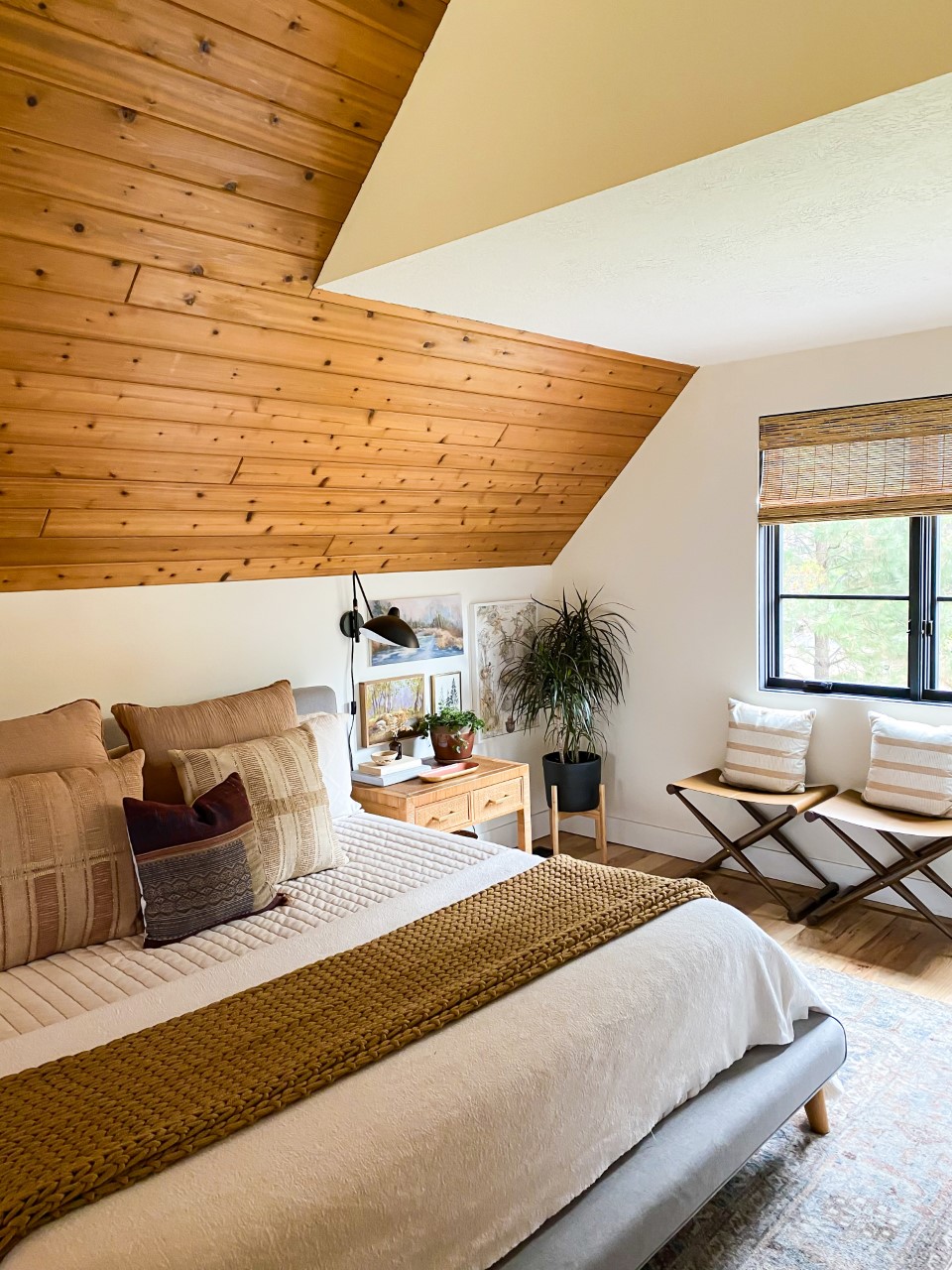 Happy Thursday friends! You guys know my love for Serena & Lily runs deep…well, it's about to get even deeper! Let me explain why. If you're like me, and love to shop for furniture online; it's seriously my favorite past time. Ok…maybe only second to shelf styling, and you guys know how much I love to style a pretty shelf! IYKYK. But, lets get back to my explanation, our current supply chains are a mess here in the US, and I hear things will get a lot worse before they get better. Ordering goods online used to be easy and fast, but now I'm constantly hearing stories about waiting up to twelve months (really! A YEAR!) for a refrigerator or a new treadmill, or six months for your new sofa to arrive. Well, the brilliant folks over at Serena & Lily just introduced a new feature on their site to combat these issues, and it's so smart!
Now, you can search Serena & Lily using their new availability feature that allows you only shop for things that are in stock and available – ranging from four weeks to 2Day shipping! Such great timing for such a useful feature with the Holiday Season right around the corner! Thinking about a new dining table for Thanksgiving? Or maybe a new sofa for your Christmas guests? Serena & Lily has got you covered. And the best part is, you won't be left guessing when your order will arrive! Peace of mind for the win!
I just used this new feature to shop for a new nightstand for my bedroom and it arrived in just two weeks from the date that I made the order.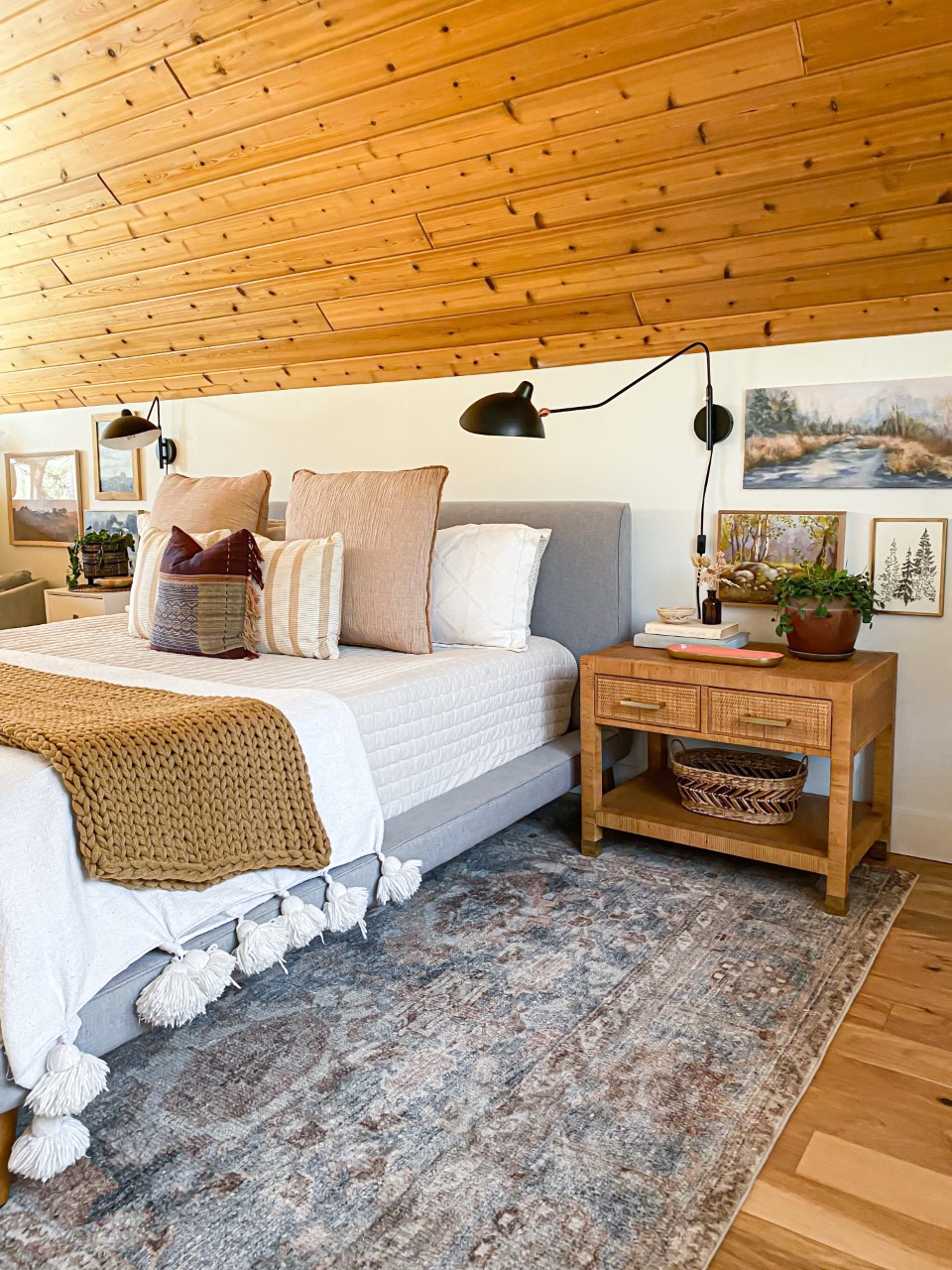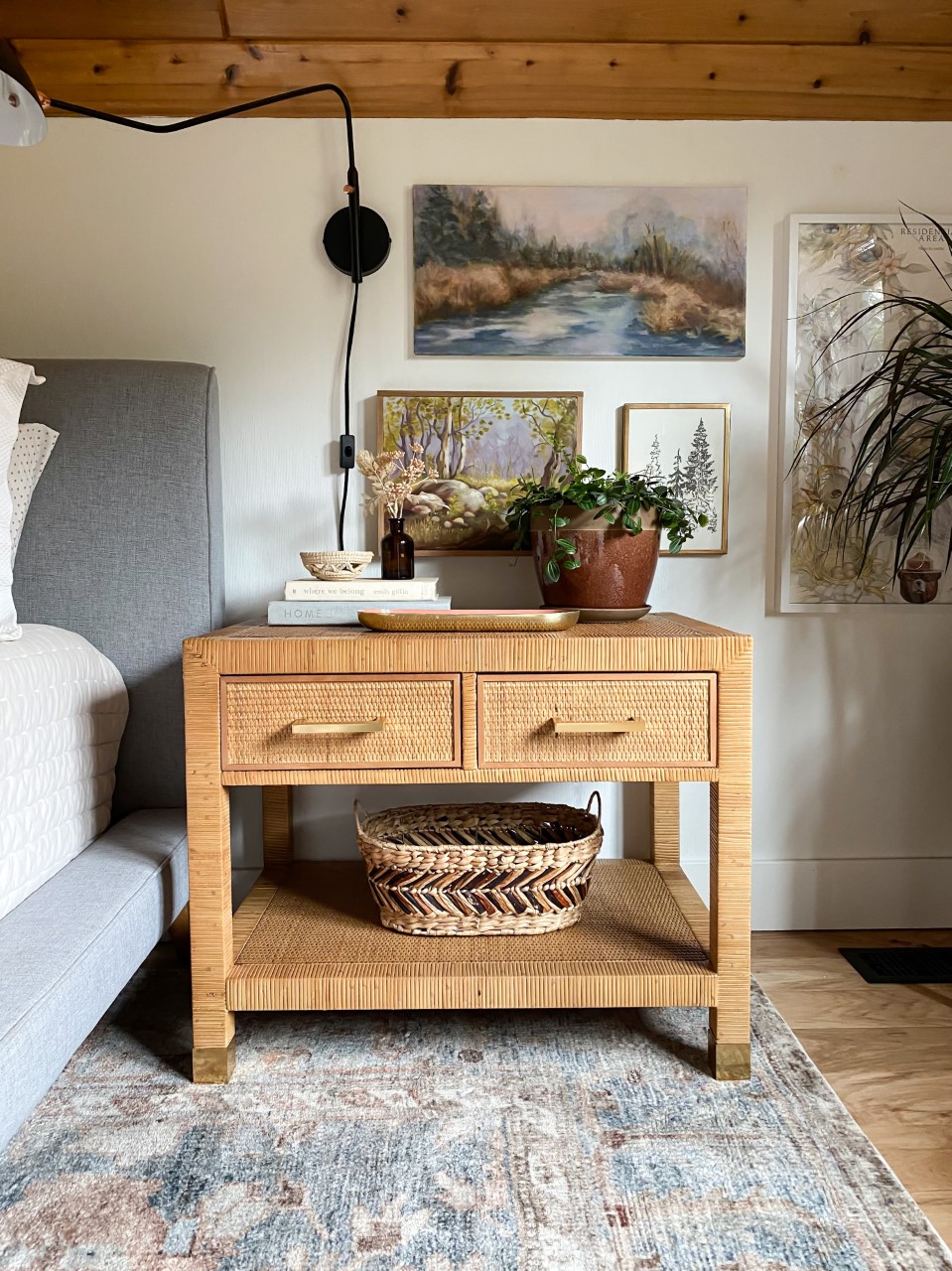 This is their Balboa Wide Nightstand and I think it might be the prettiest piece of furniture I've ever owned. It's handwoven and has that casual and warm feeling. In contrast, the brass drawer pulls and brass detail on the feet really dress it up. Really the perfect combo between casual and formal IMHO. This nightstand is the new star of our bedroom!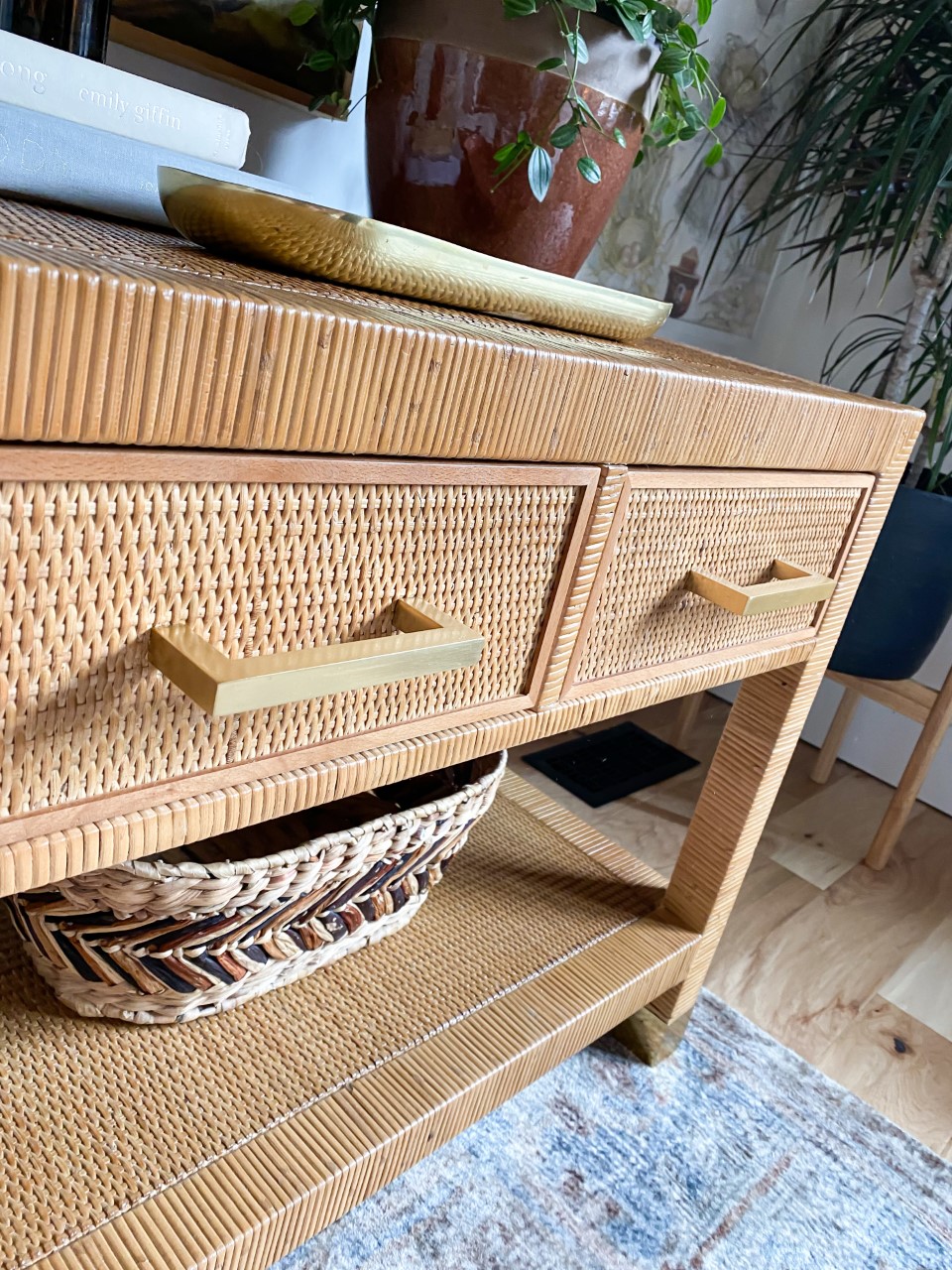 The drawers are generous in size and allow you to store all of those nighttime essentials, like chap stick and your phone charger.  The shelf on the bottom is a fun spot to display your fave decor pieces or stash your collection of bedside books. Anyone else love a cozy reading session before bed? Me too!
So, in honor of my new nightstand and Serena & Lily introducing their new avalability feature on their site, I thought it would be fun to round up a few of my favorite nightstands for you guys! All of these pieces will arrive on your doorstep within four weeks! So, let's GOOOOOO!!!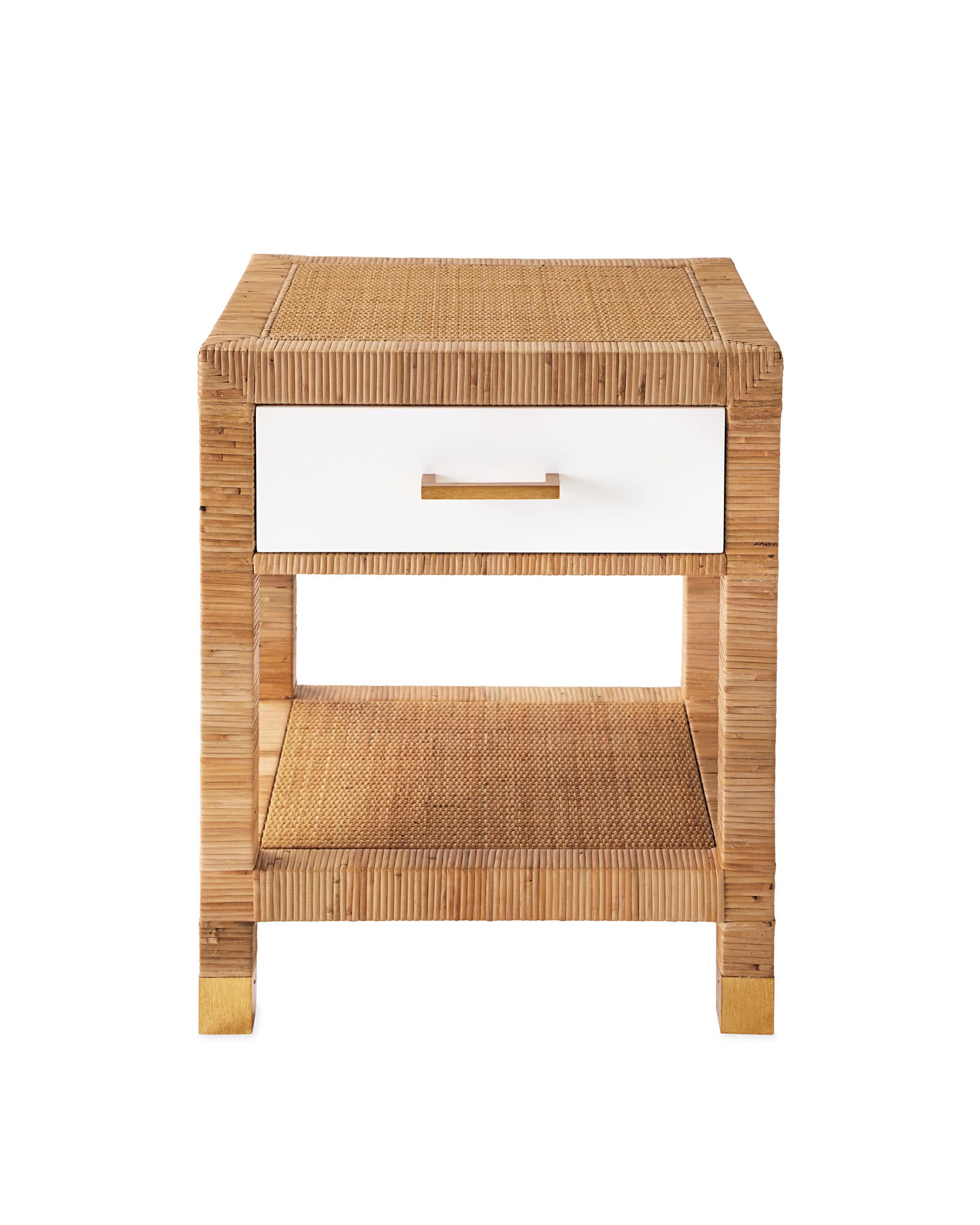 First up, is the other Balboa Nightstand, a close relative to my Balboa, but smaller (for those tight spaces) and with the white drawer. I love the pop of white on this one. Feels so bright and fresh!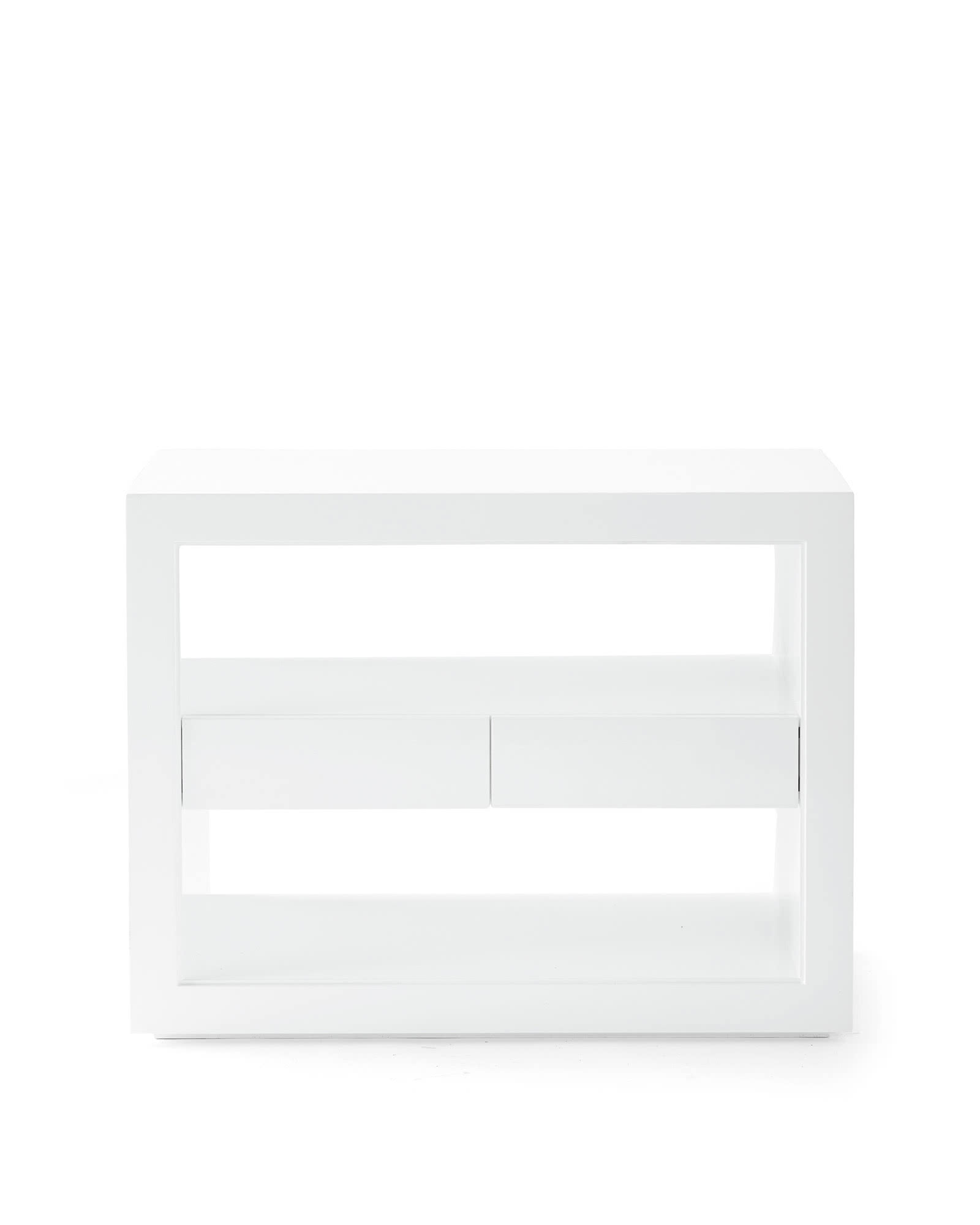 Next, is the Atelier Wide Nightstand with its clean and modern lines. This nightstand would pair beautifully with a wood or rattan bed to make for an eclectic, yet timeless look. Ample storage is another big bonus for this babe.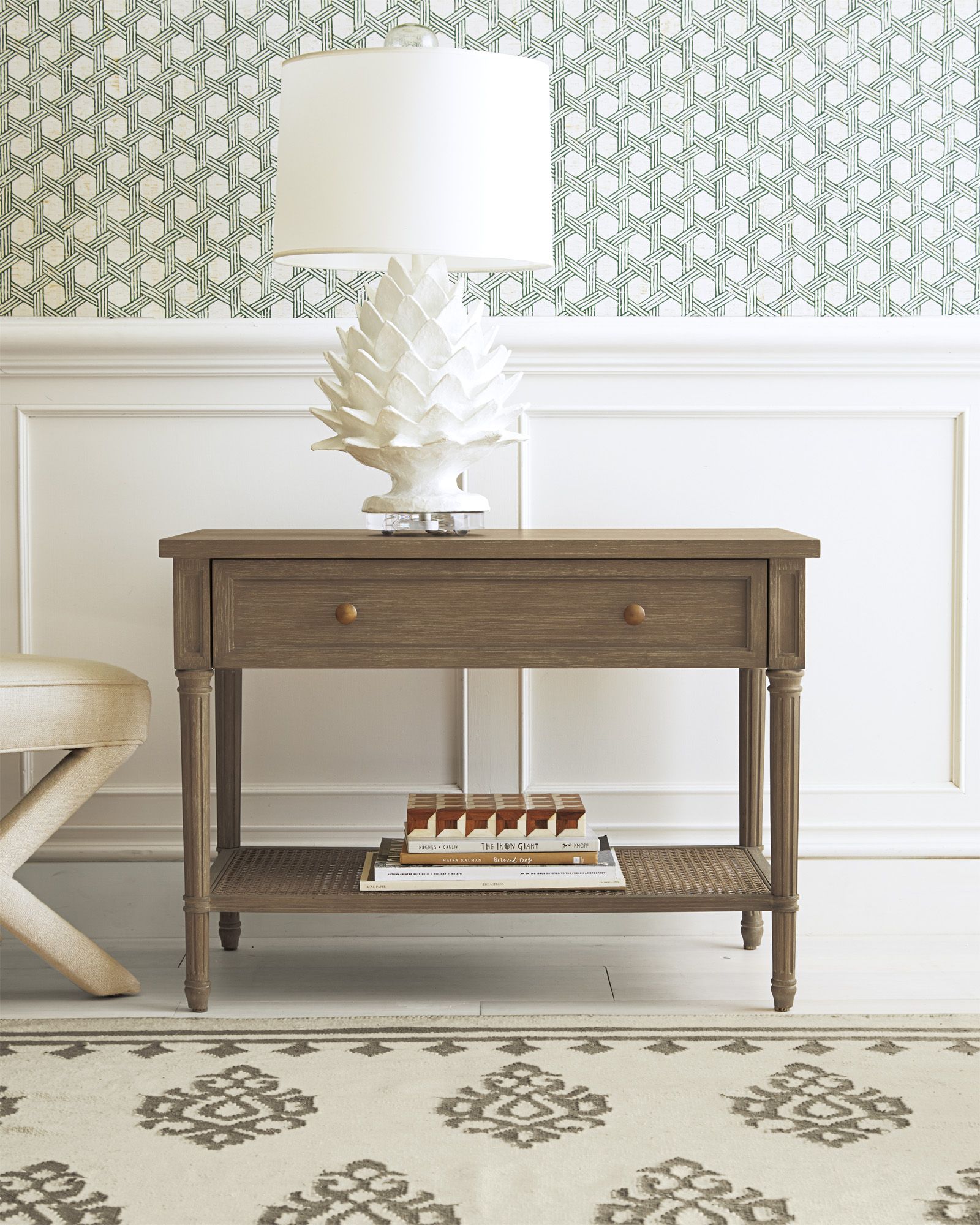 Meet the Harbour Cane Wide Nightstand. I was so drawn to this one with it's fluted legs and the perfect wood tone. It feels traditional in style and has a cane shelf. It has an antique quality to it, which I love. Also, it comes in three different color options, and who doesn't love options?!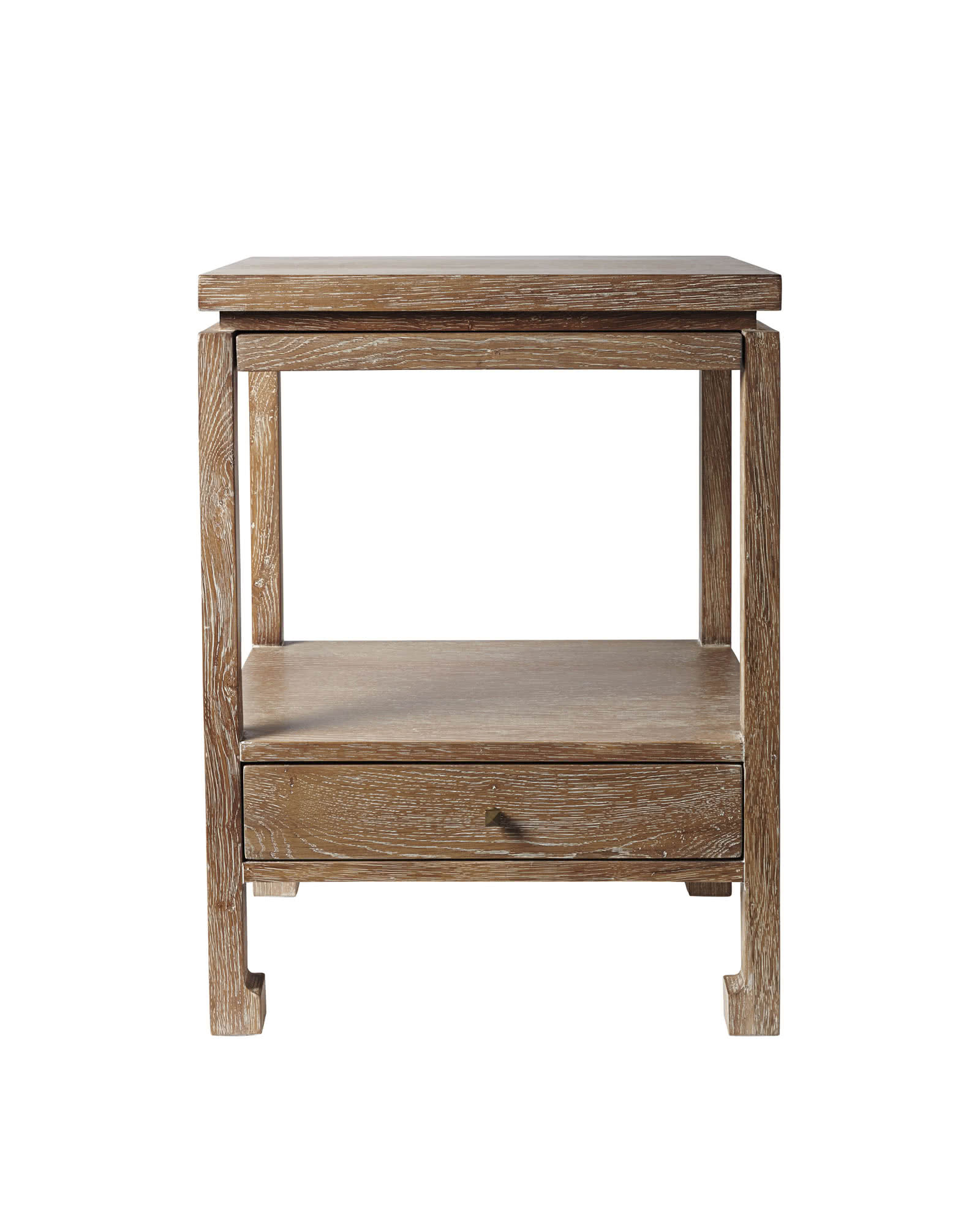 Allow me to introduce, Reese, who is made from oak and has the prettiest cerused finish. I'm all about this sturdy frame and the little turned feet. So cute!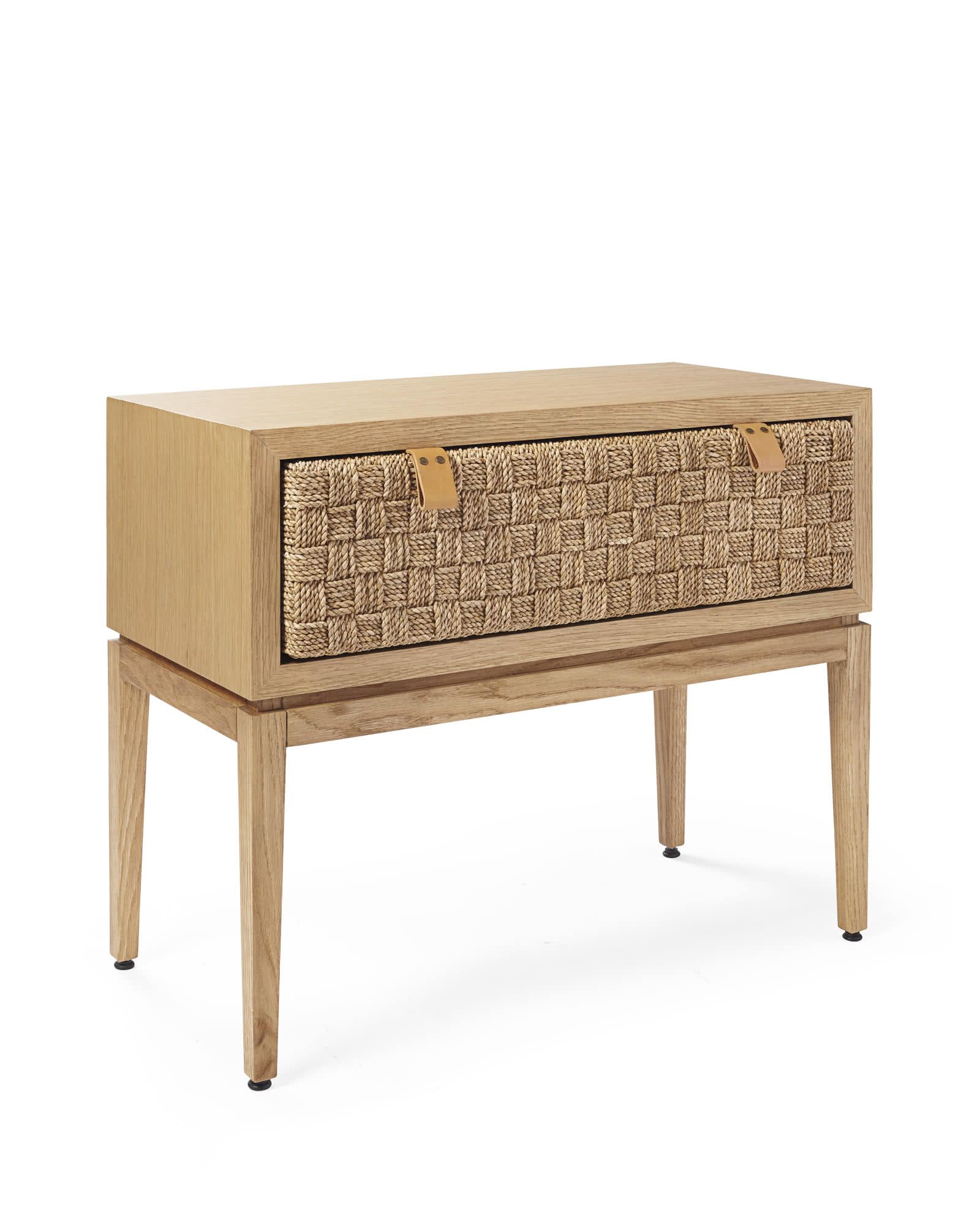 And finally, we have their Caledonia Woven Nightstand. I love that this one could fit right into so many different styles of homes. The seagrass detail on the drawer adds a touch of coastal style, while the oak gives it that classic feel. And how good are those leather pulls?! #ILYSM
Well, is anyone getting the shopping itch after all that cuteness? Leave me a comment below and tell me which one is your fave! It's kinda hard to pick just one! Happy Shopping, friends and as always, thank you for reading!