This post is sponsored by Overstock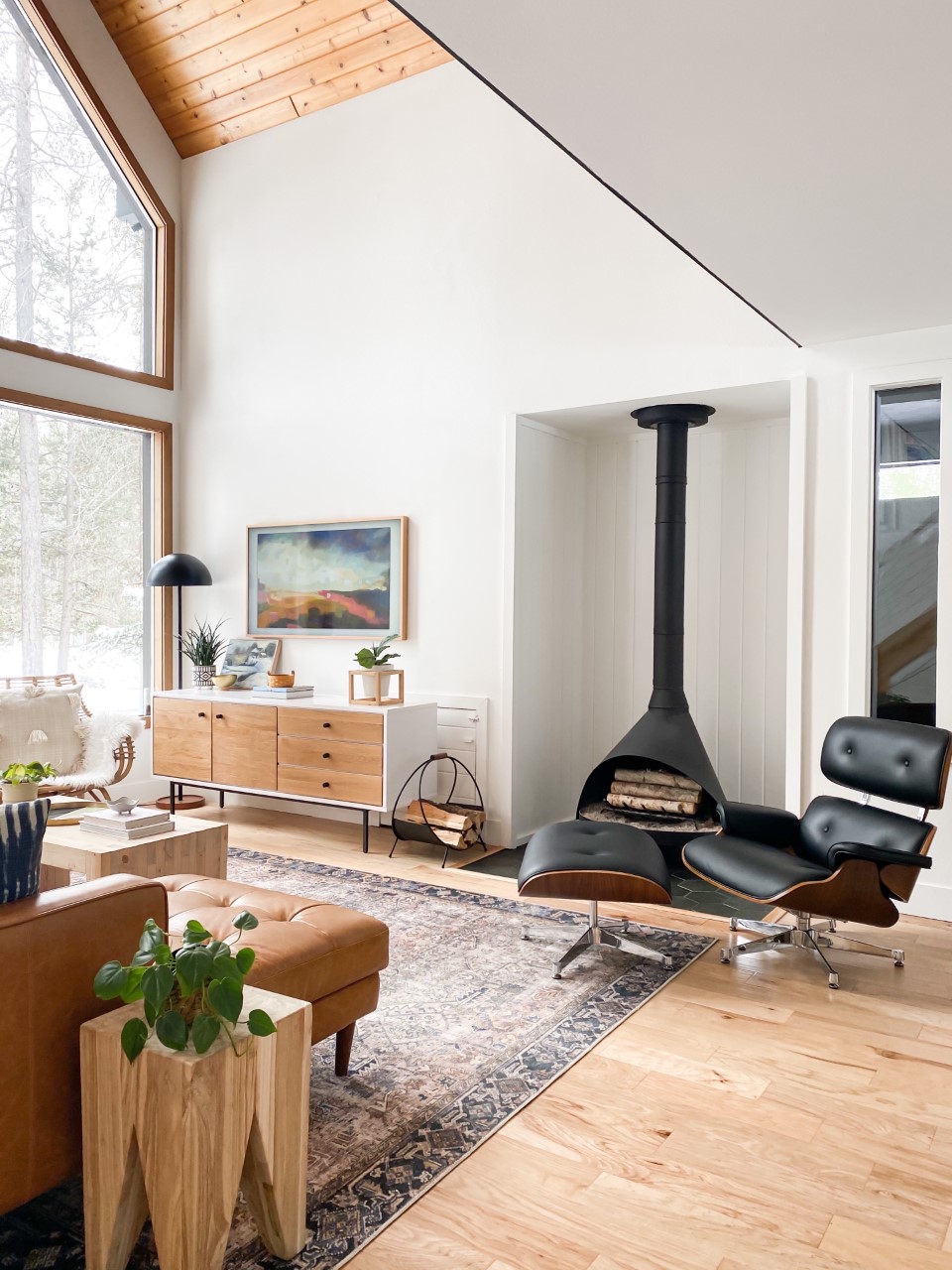 Every evening during the winter months, Nate makes a fire and I sit on the floor in front of the fireplace and enjoy the warmth (I know I know…I'm officially 100 years old). It's really my fave thing to do after the kids go to bed. I've been on the hunt for the past few months to find the perfect chair for my favorite perch, and I finally found it! Now, I have the most comfortable seat in the house!
I was thrilled when Overstock reached out and wanted to work together, because I had been eyeing this chair for months. I knew I wanted a leather chair as I have confidence in its ability to stand up to my three rowdy kids. Spilled juice and cracker crumbs wipe right up! As far as design goes, it's classic and will never go out of style –a nod to the past, but modern. The ottoman completes the look and provides a comfy spot to put up your feet and relax. I feel like it fits in well with the vibe of our home too, where I like to mix modern and rustic. The seat is firm, but so incredibly comfortable.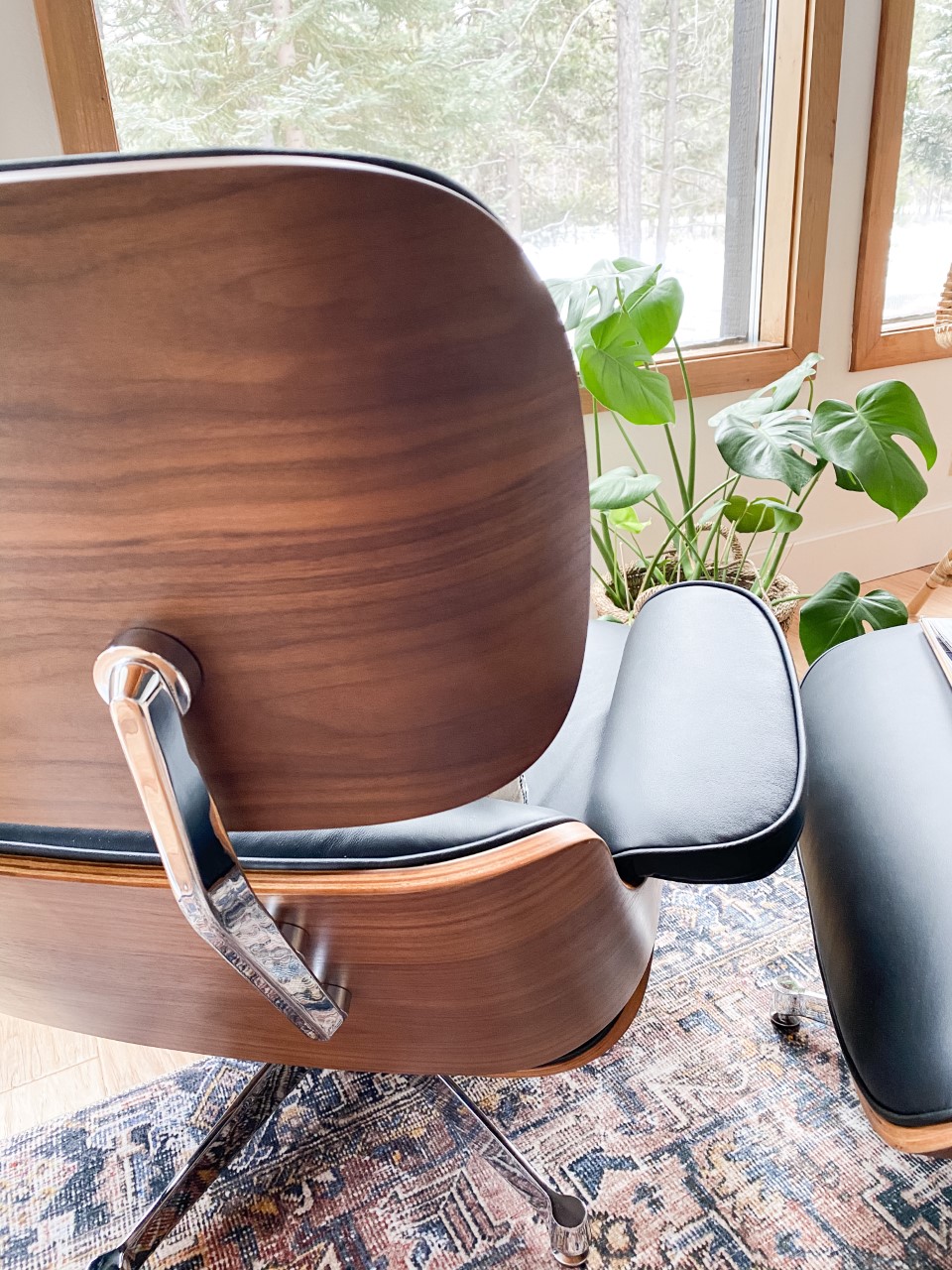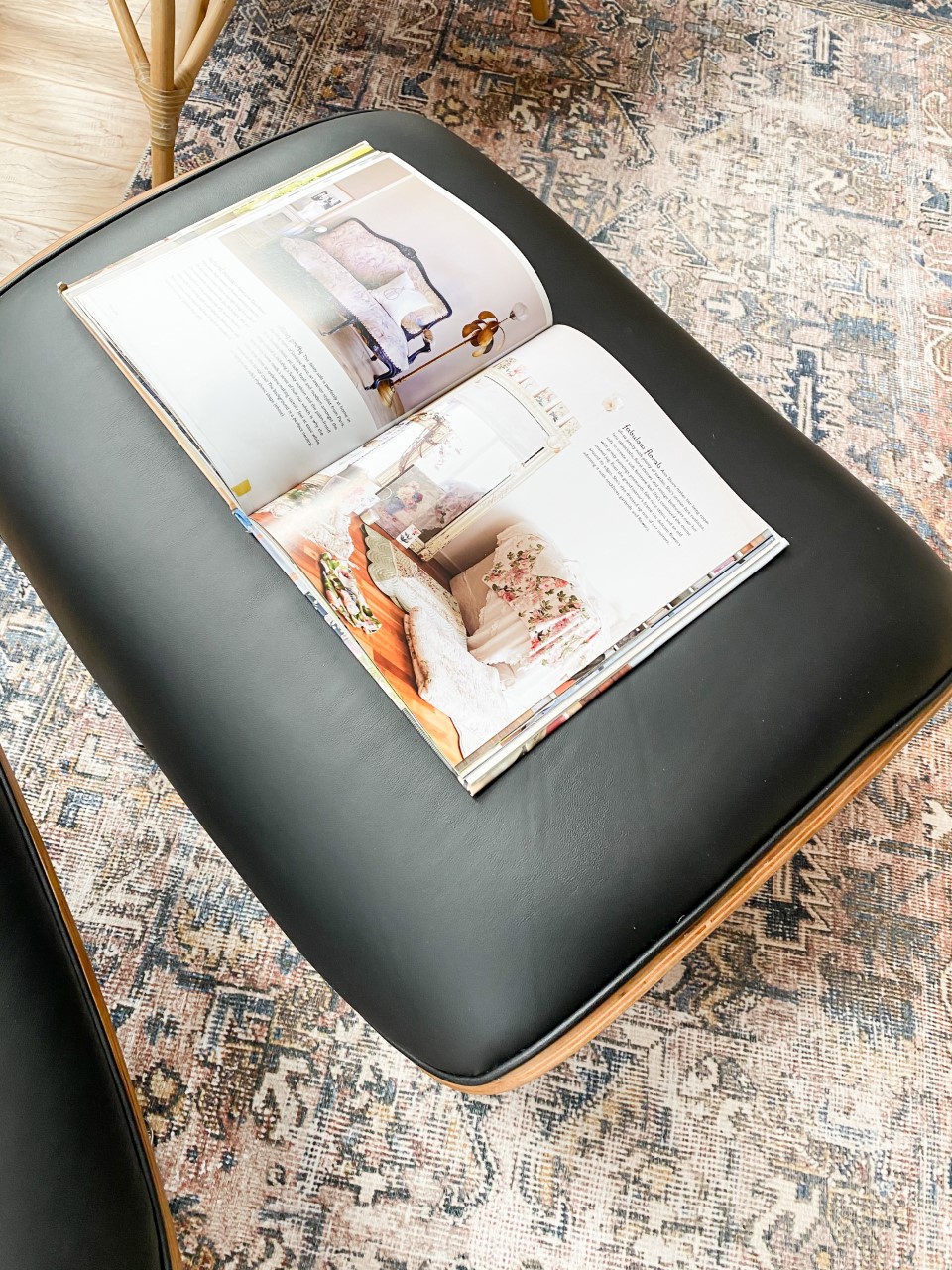 The details on this chair are really stunning. The wood encasement is made from eucalyptus trees that complement the caramel tones in our sofa, which I just adore. The stainless steel base is really lovely too.
I'm usually eager to add accessories like pillows and throws but this chair is so pretty, that it doesn't need any frills or extras.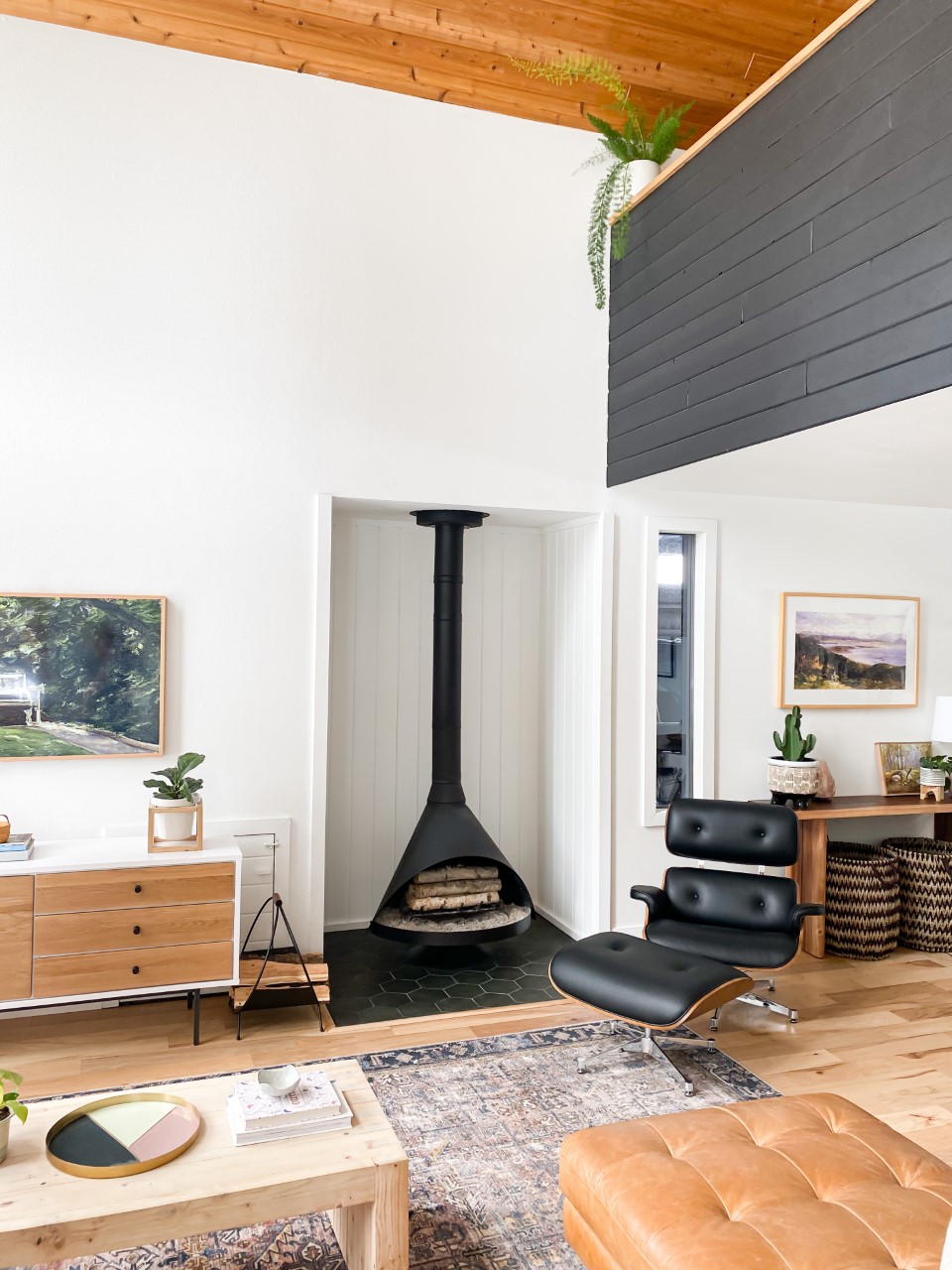 Our living room is open to our tiny dining space so adding extra seating always presents a challenge, but I was surprised to see that the chair fits right into the space, without crowding our existing furniture arrangement. The ottoman can easily be moved around the room, and used as an extra seat for when we have company.
I have been slowly adding furniture to our home since we moved in and with the addition of the new chair, the living room definitely feels complete, thanks to Overstock. Now, I look forward to my cozy spot by the fire each night, more than ever!