This post is sponsored by Webfoot Painting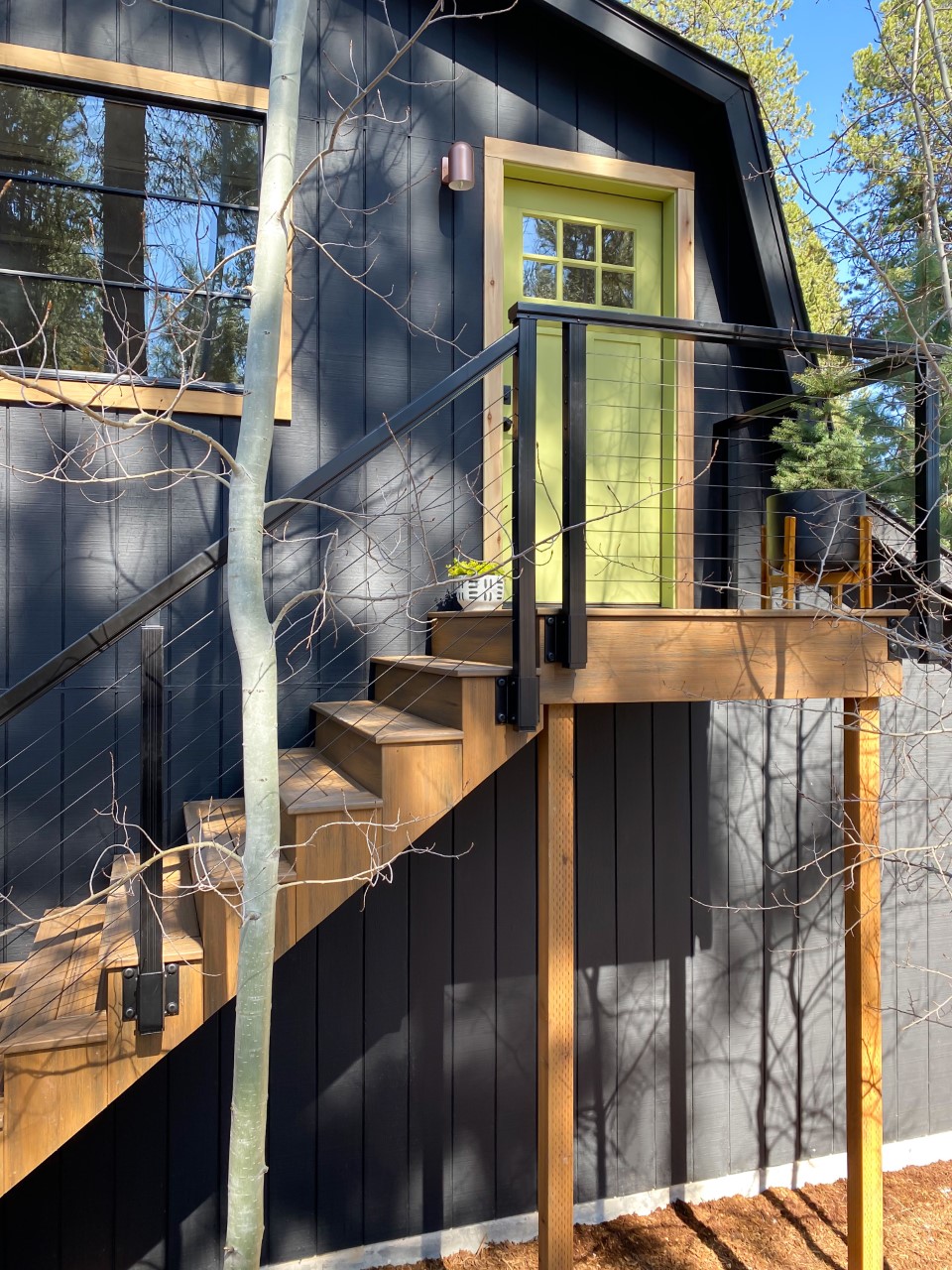 When we first bought our house in the fall of 2019, a MAJOR fixer upper, we were so excited to have a little guest house separate from our main house. It's a small studio-style apartment that sits above our garage, complete with its own kitchenette and bathroom. You see, I have four siblings, who are all married with kids, so weekend house guests are a regular occurrence around these parts. I think the privacy and separate bathroom make it so popular with my extended fam, and it's always fun to see who calls first dibs! There's just one problem with the guest house, the stairs that lead up to the entrance were over 30 years old, and showing their age in a big way. In fact, one of treads broke while Nate was walking up them just after we moved in. We promptly banned their use after that, and decided we better get serious about replacing them before we had a real accident…gulp.
Enter Webfoot Painting to save the day! Webfoot is a local outfit here in Bend, and initially, I thought they were solely a painting company. Boy, was I wrongo! They offer a whole host of services including deck building, interior/exterior painting, carpentry services, concrete coatings and so much more! After seeing that they have over 500 google reviews with a 4.9 star rating, I knew we were in good hands going into this project. I was also happy to see that Webfoot is so involved in our small Oregon community, and even host an annual giveaway called Project Serious, that donates $25k of services to a deserving local non-profit. How cool is that?!
Not only were the old stairs a safety hazard, they were also UGLY. They were a lovely shade of gold with lots of brown accents…ahem, insert sarcasm here. This was the color combination on the exterior of the house when we moved in. Maybe even the original color to the house from when it was built in the early 1980's, I wonder?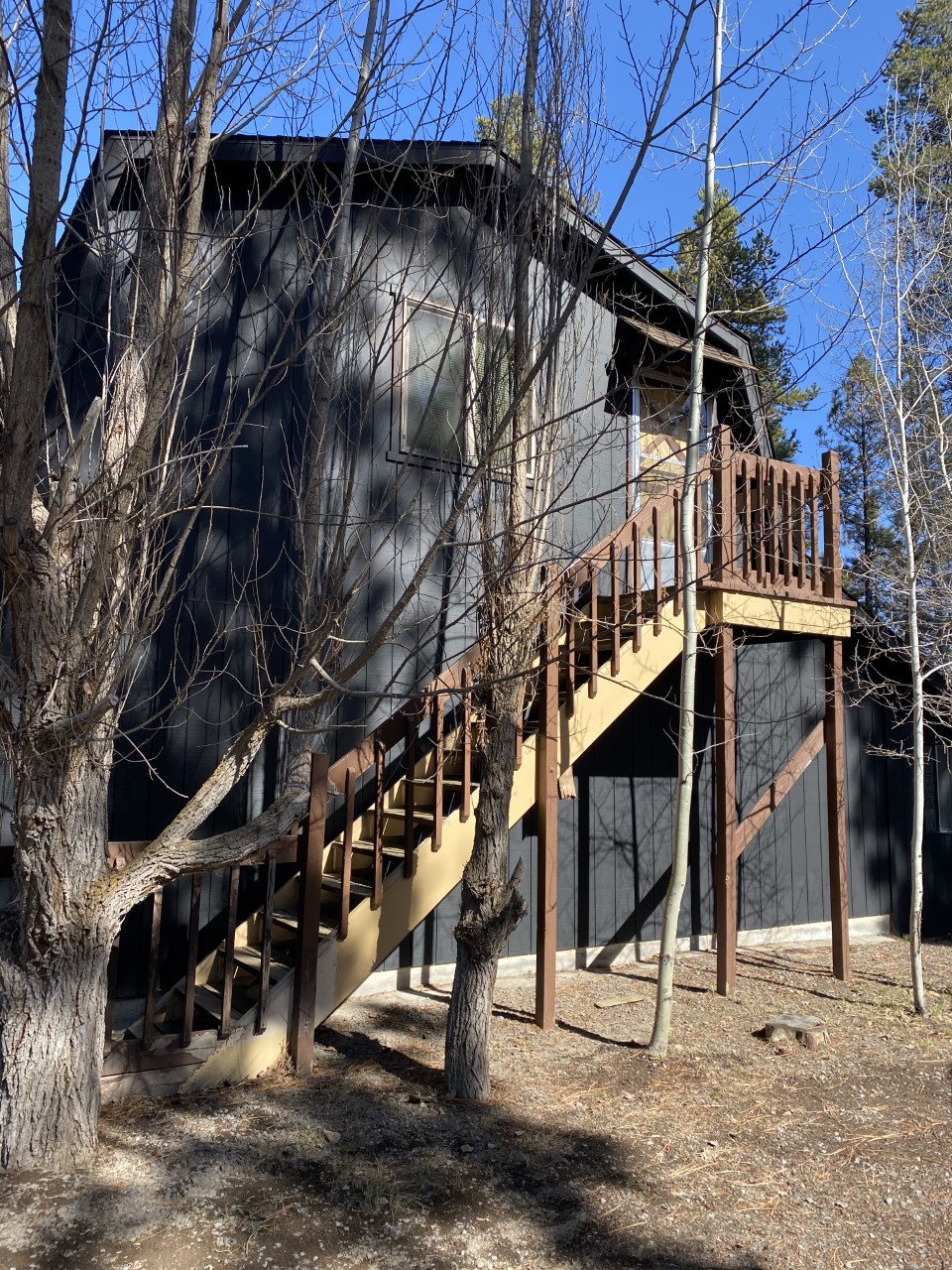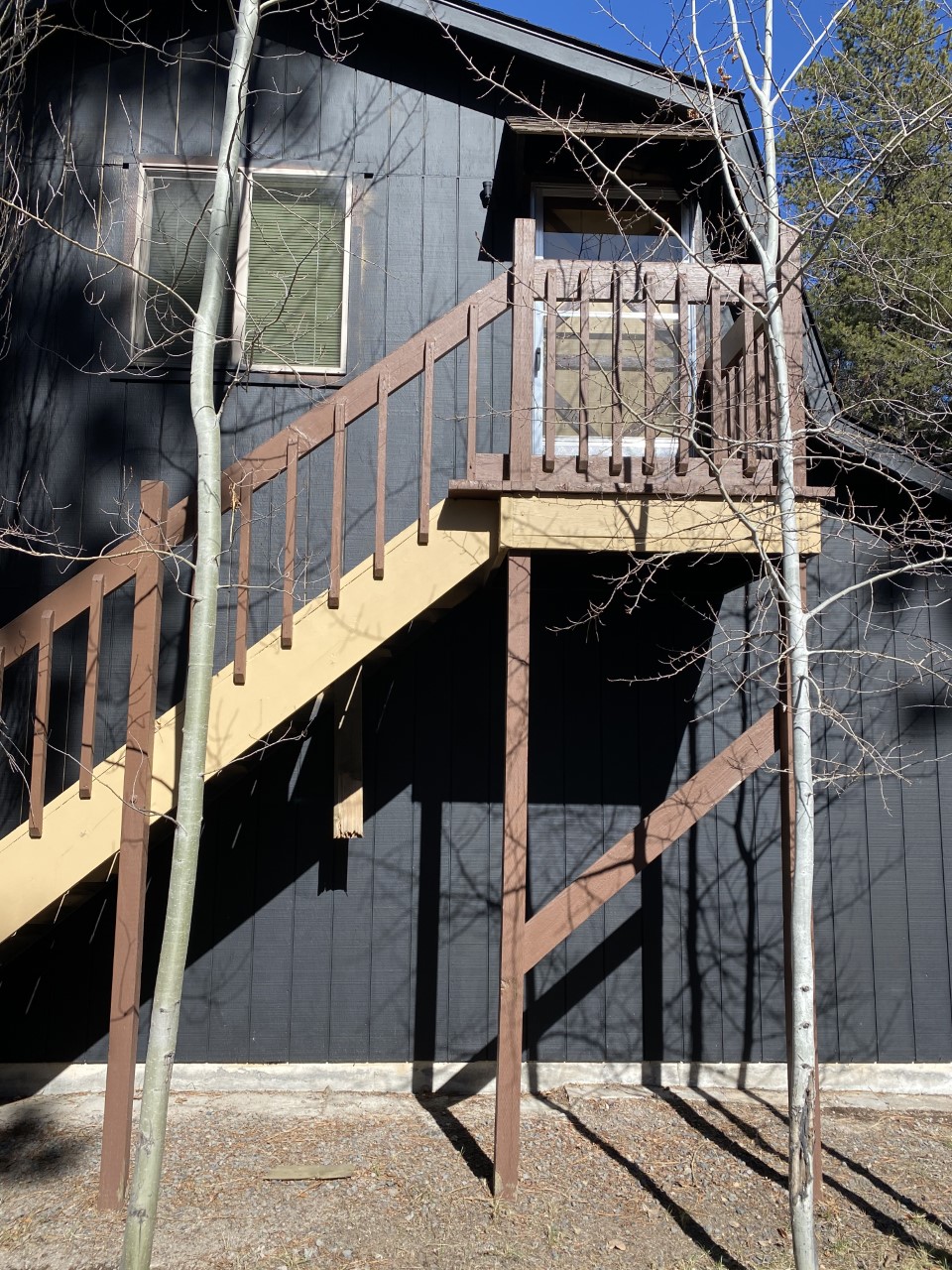 Anyone else getting a haunted house vibe? No? Just me? Anyways, the crew from Webfoot arrived on the first day and made quick work of the old stairs. They were gone in just a few short hours!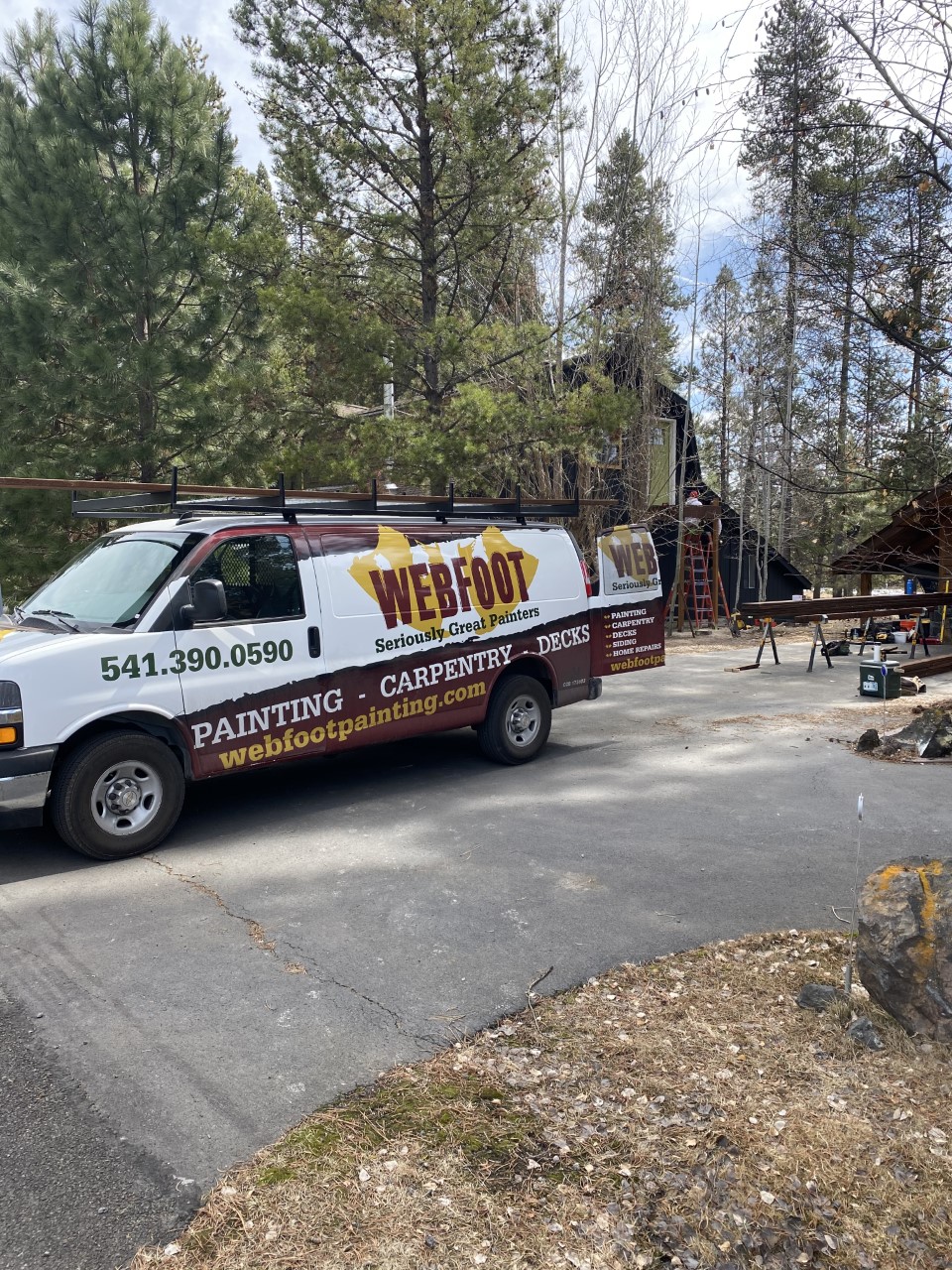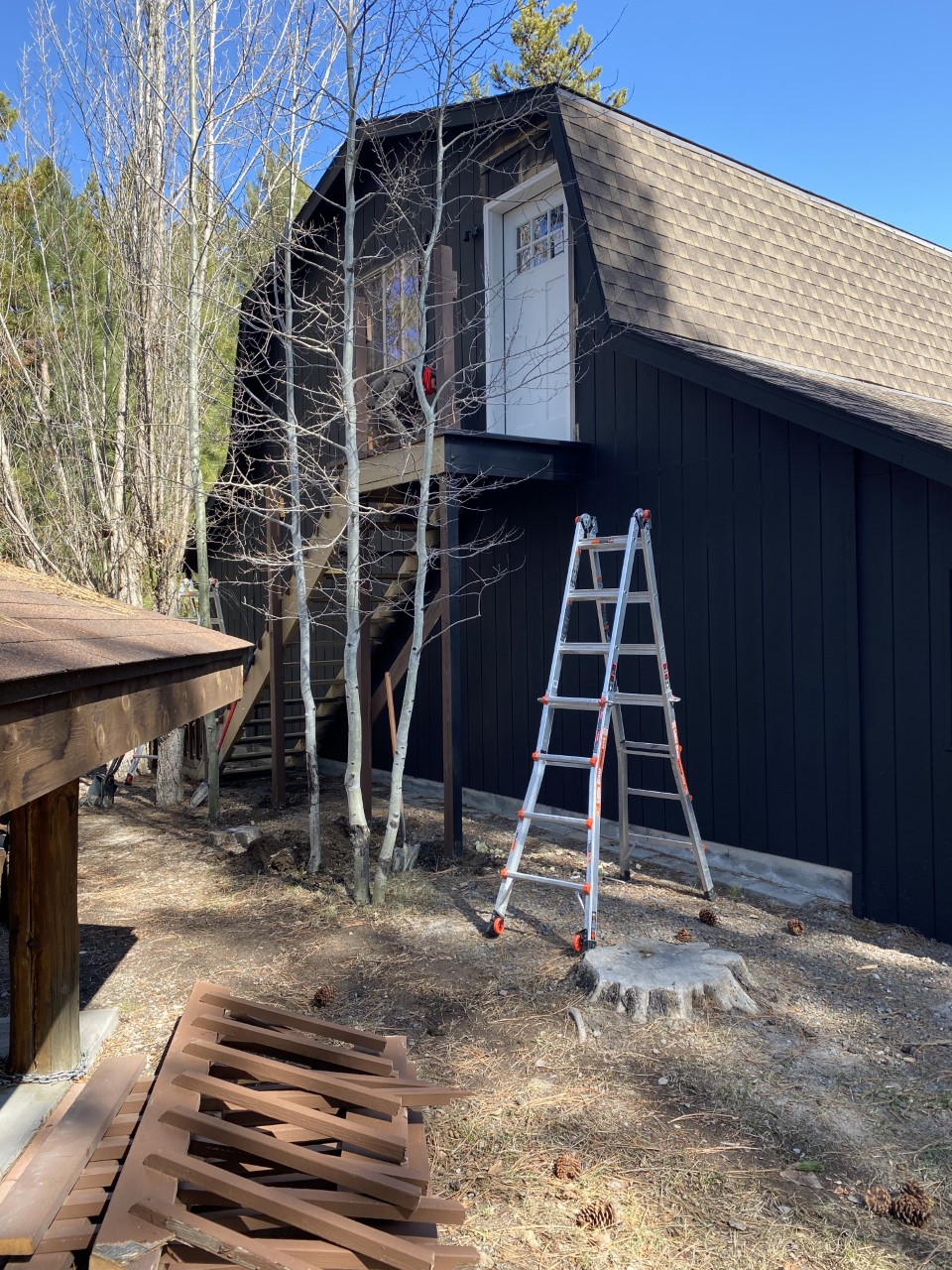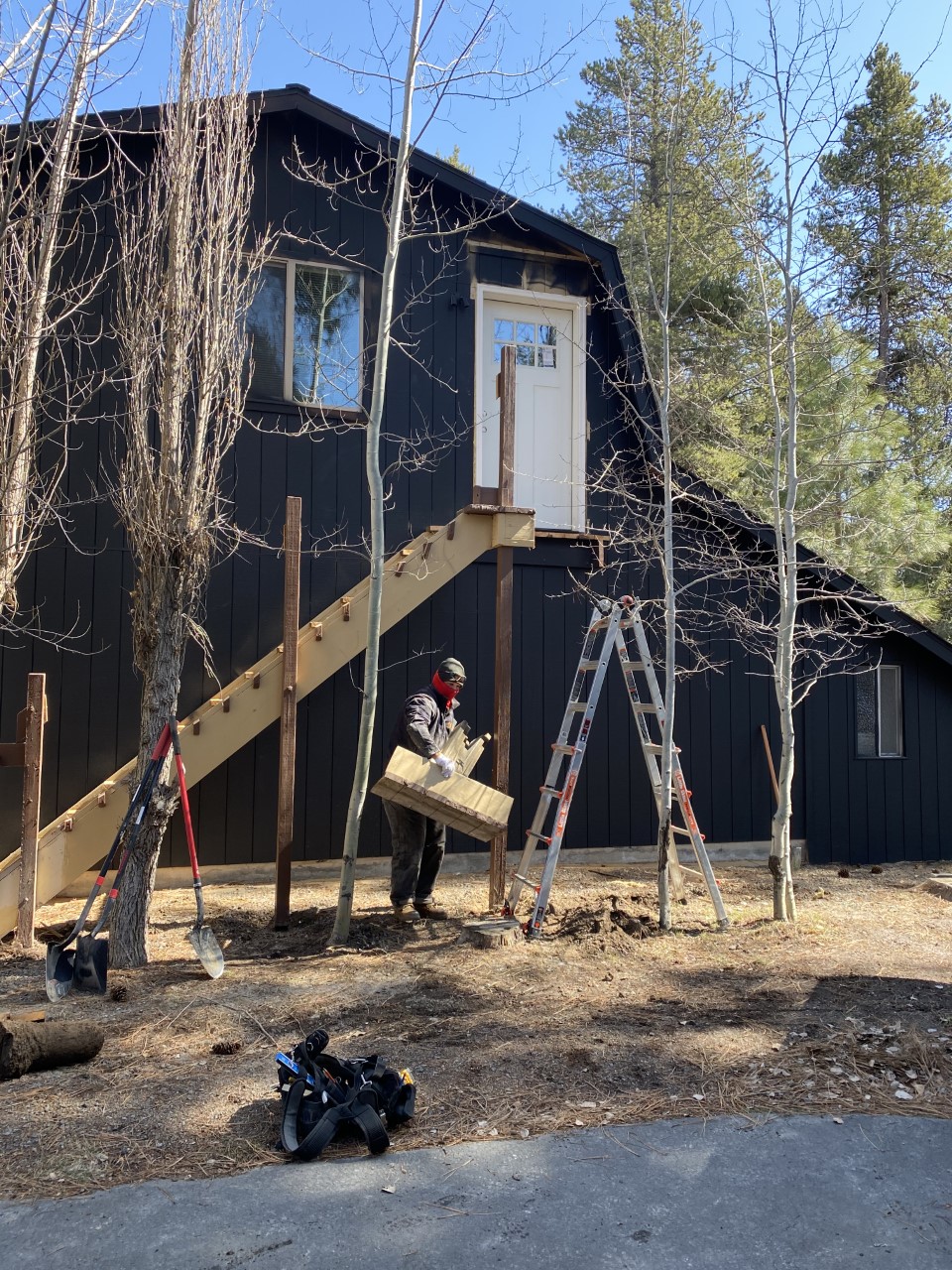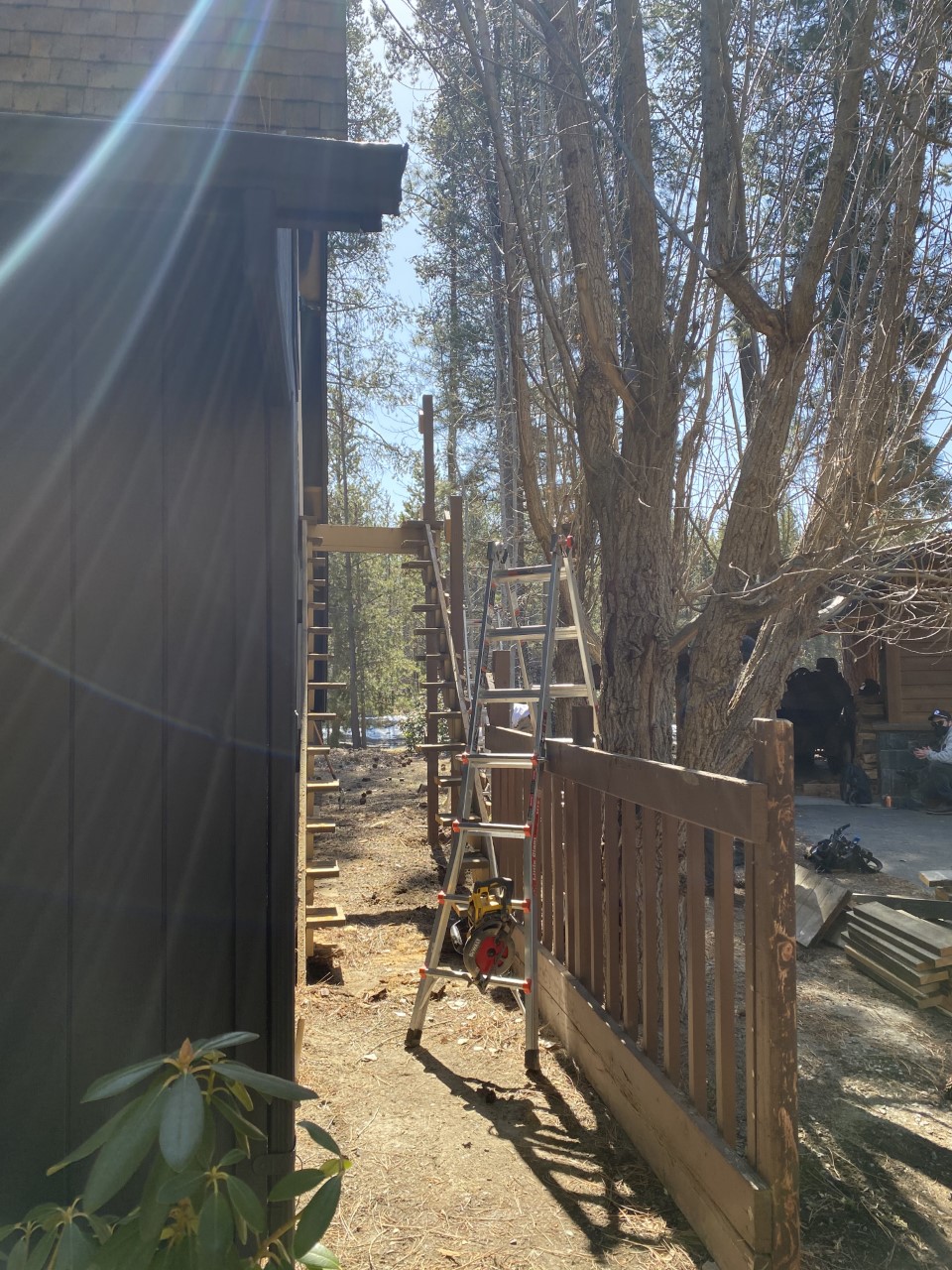 After the stairs were nothing more than a distant memory, we swapped out the old window and door for a fresh new look and a fun pop of color! All ready for the guys to come back and start building the new stairs!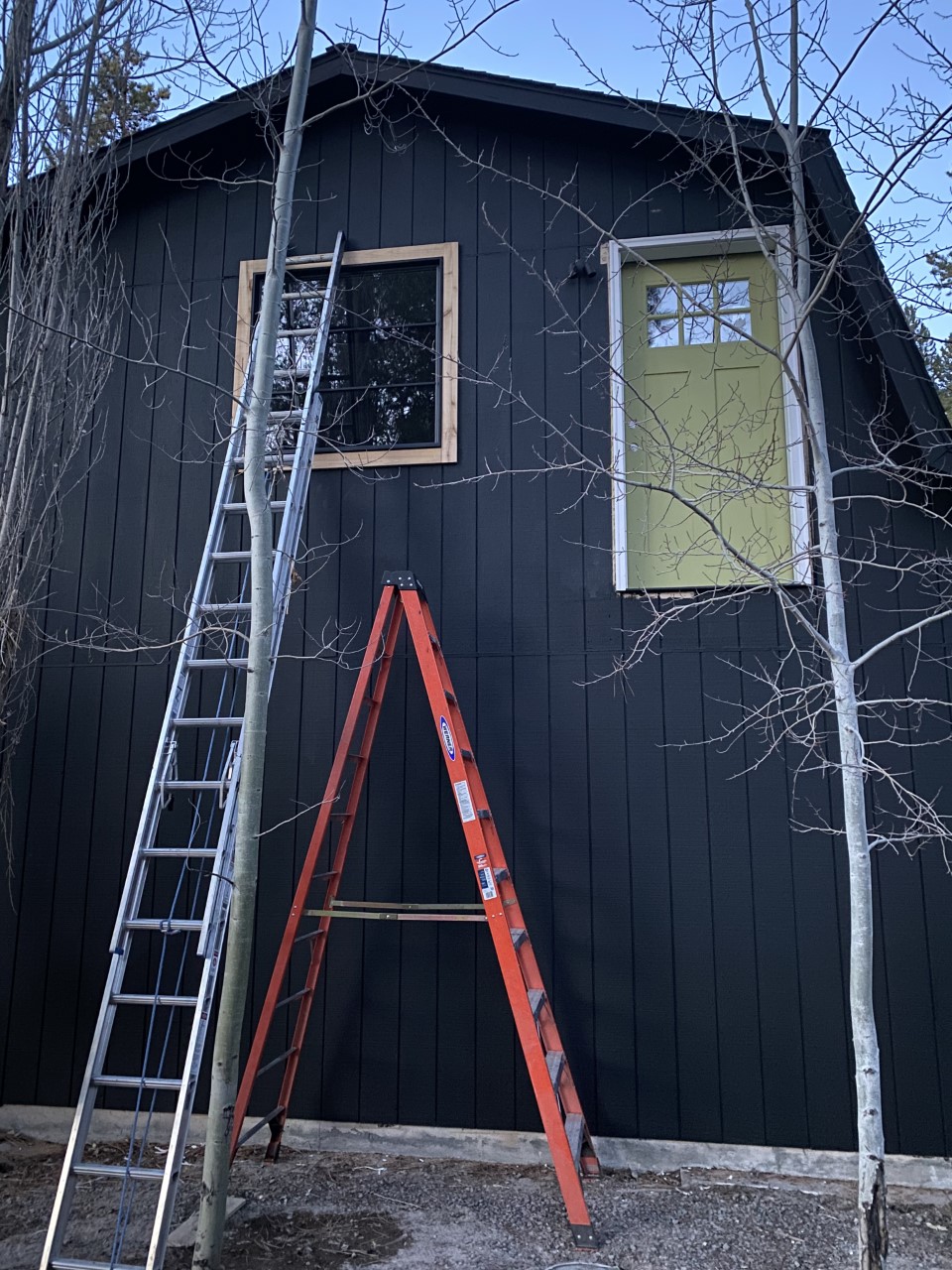 The next day, Webfoot showed up right on time, and got to work! The crew was awesome, and their communication was so on point, we always knew the action plan for the day.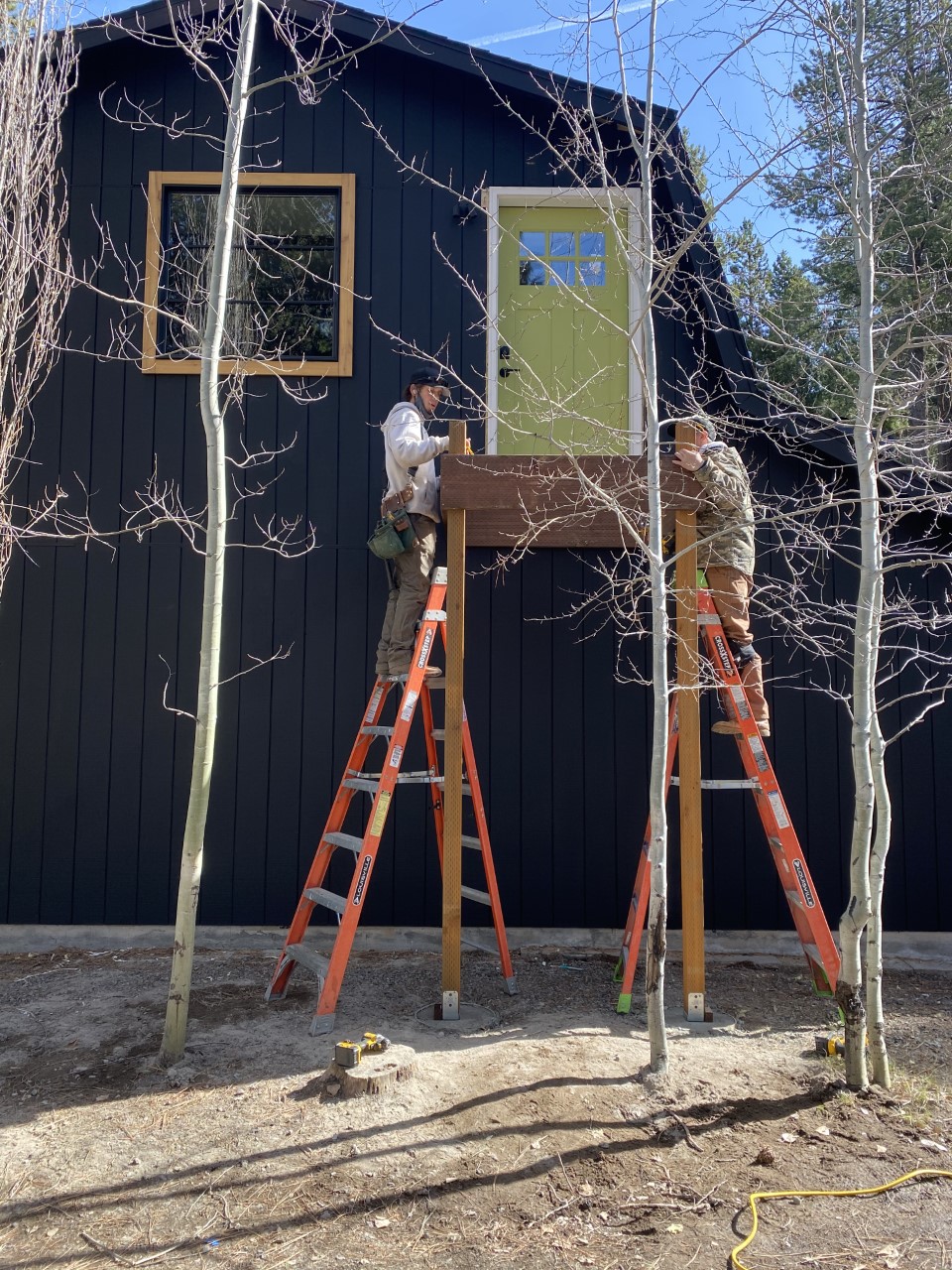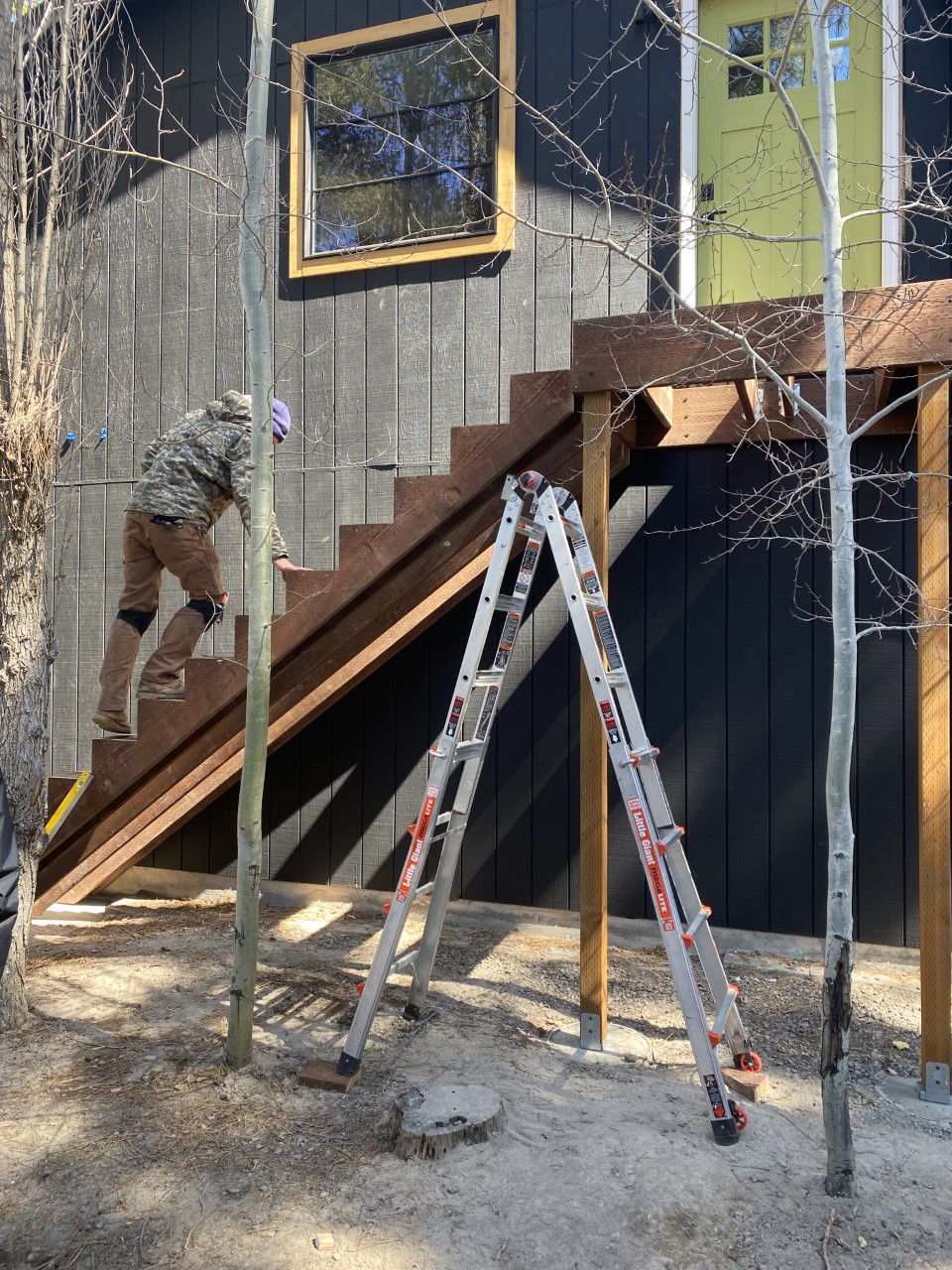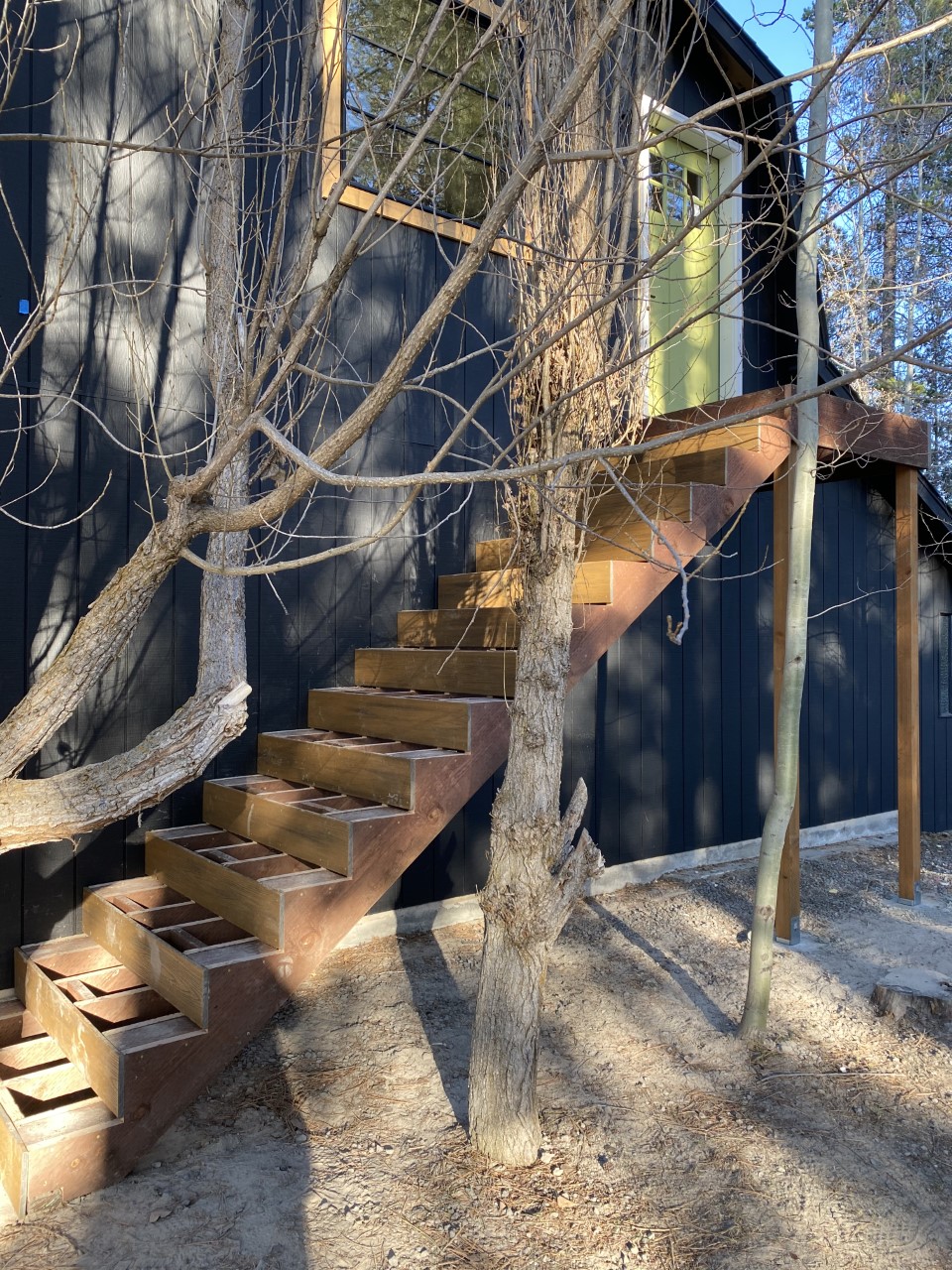 I was so excited to use Trex on the stairs for it's durability, zero maintenance, and scratch resistance. We hemmed and hawed over all of the beautiful color options, but ultimately went with the Havana Gold color from their Transcend line. It has a lot of great texture, and really looks like wood – without the maintenance that comes with real wood. I also learned that Trex is made from 95% recycled materials, which made my inner Oregonian feel v happy.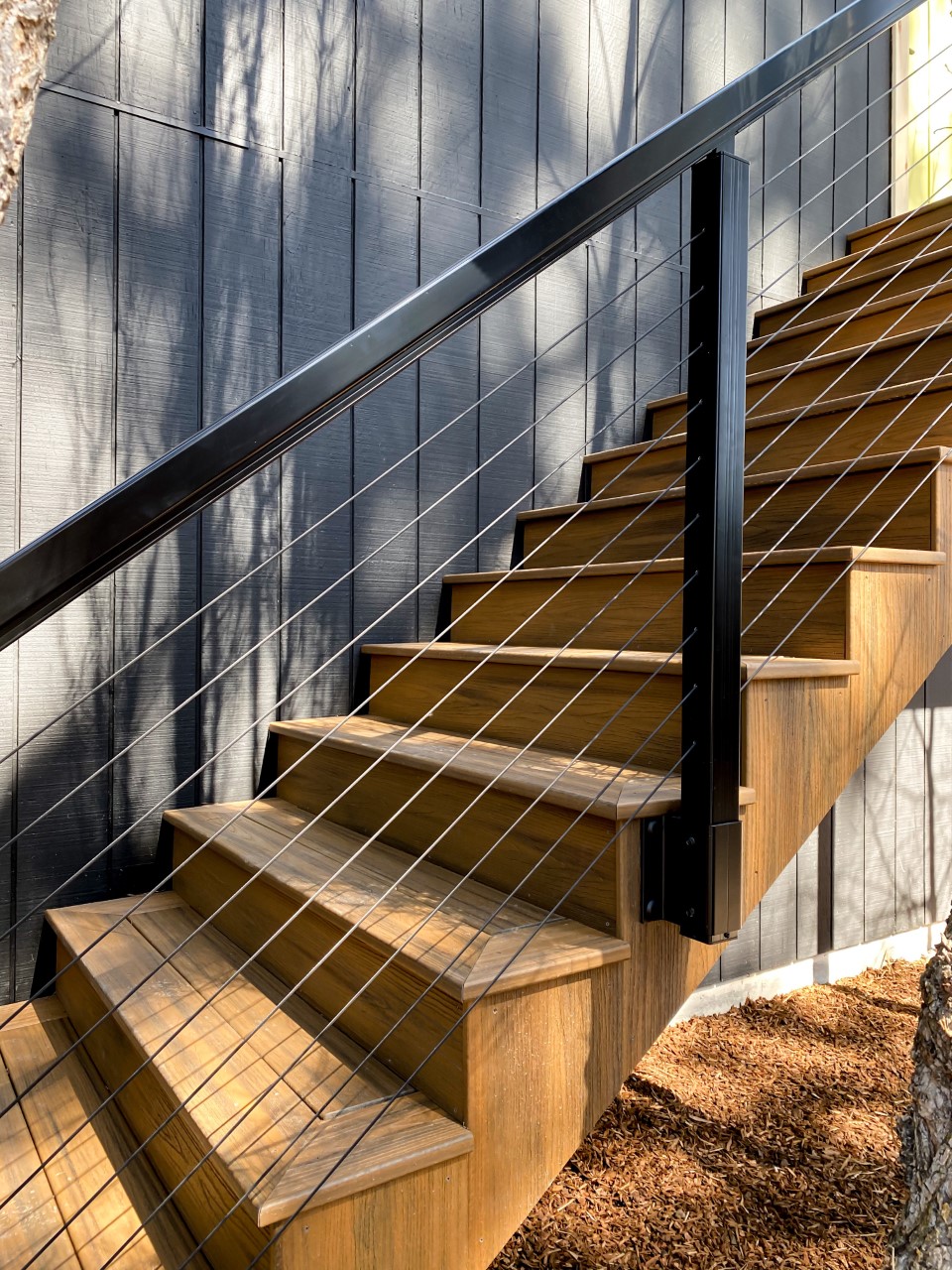 These sleek and dare I say, sexy railings were a custom design by American Structures out of Portland, and are powder coated for durability against the outside elements. The crew even provided us with touch-up paint if we ever manage to scratch them – great for peace of mind! The black cables were sourced locally from Bend Rigging & Supply. The finished look is modern and clean. I couldn't love it more!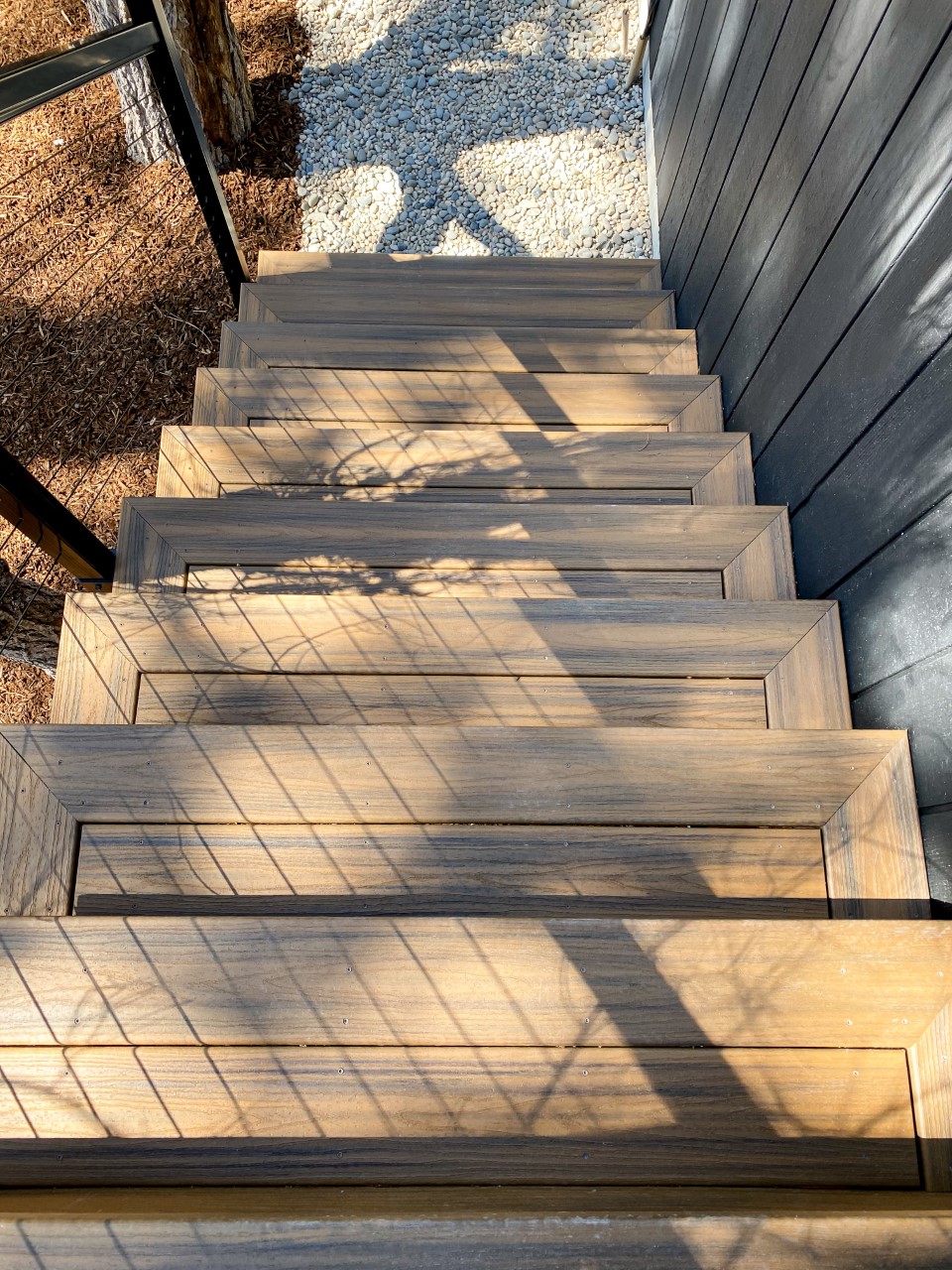 Webfoot is one of the largest Trex deck builders in the state of Oregon, and their experience showed through their craftsmanship and attention to detail. The guys told me this stair design is called a "picture frame," and it's just beautiful!
Ok…now to the good part! It's time to SPAM YOU WITH ALL THE GORGEOUS AFTER SHOTS…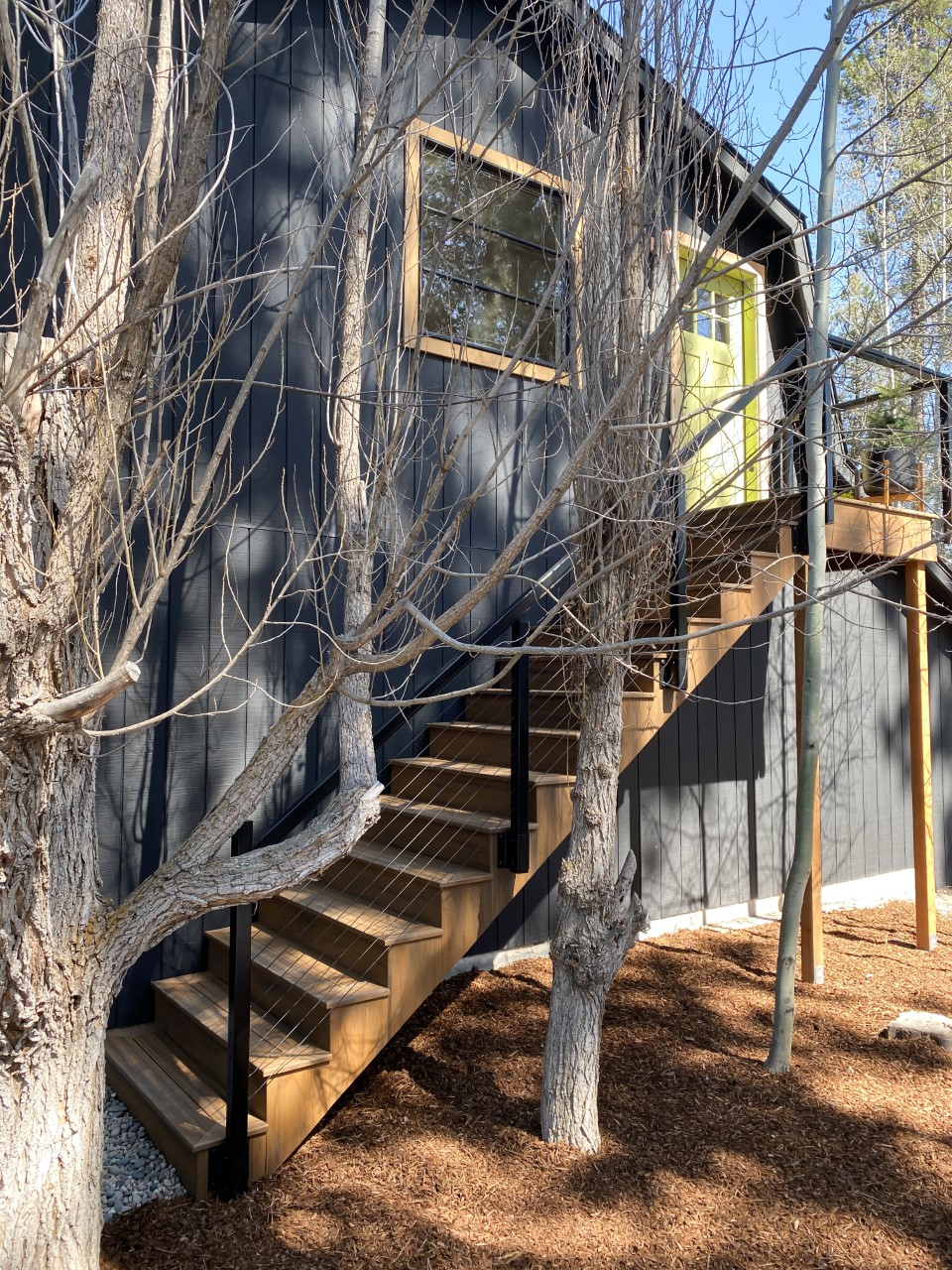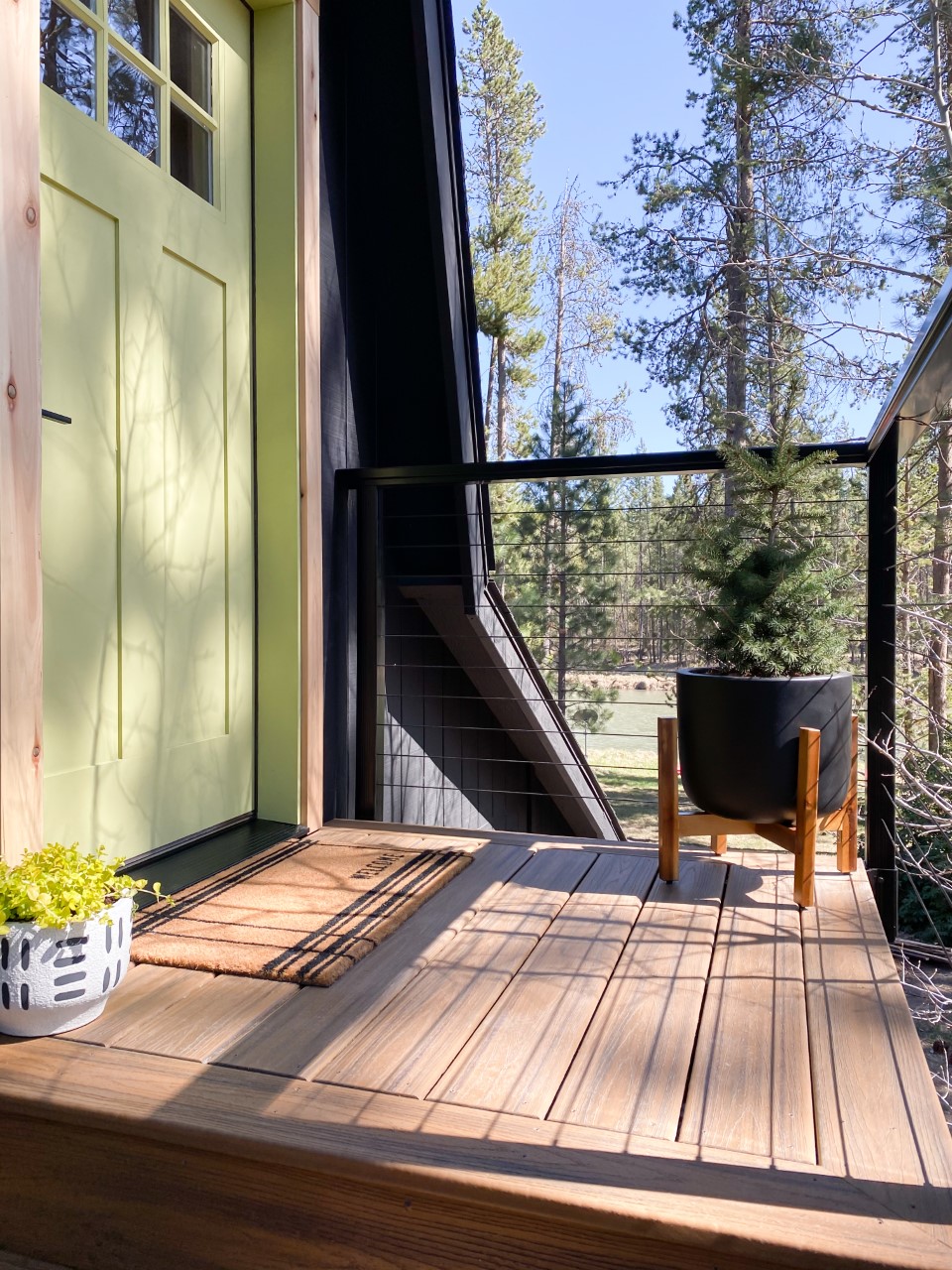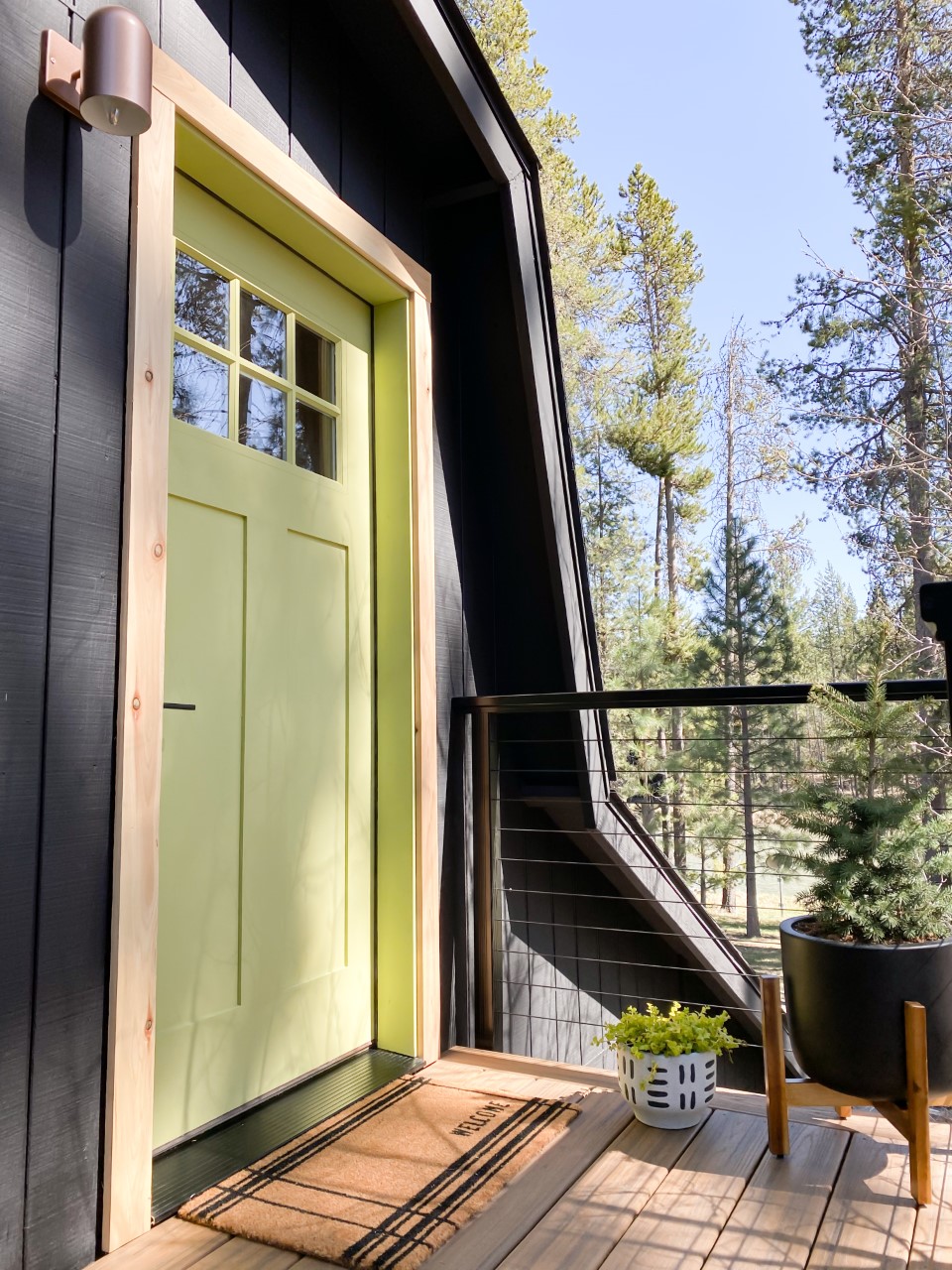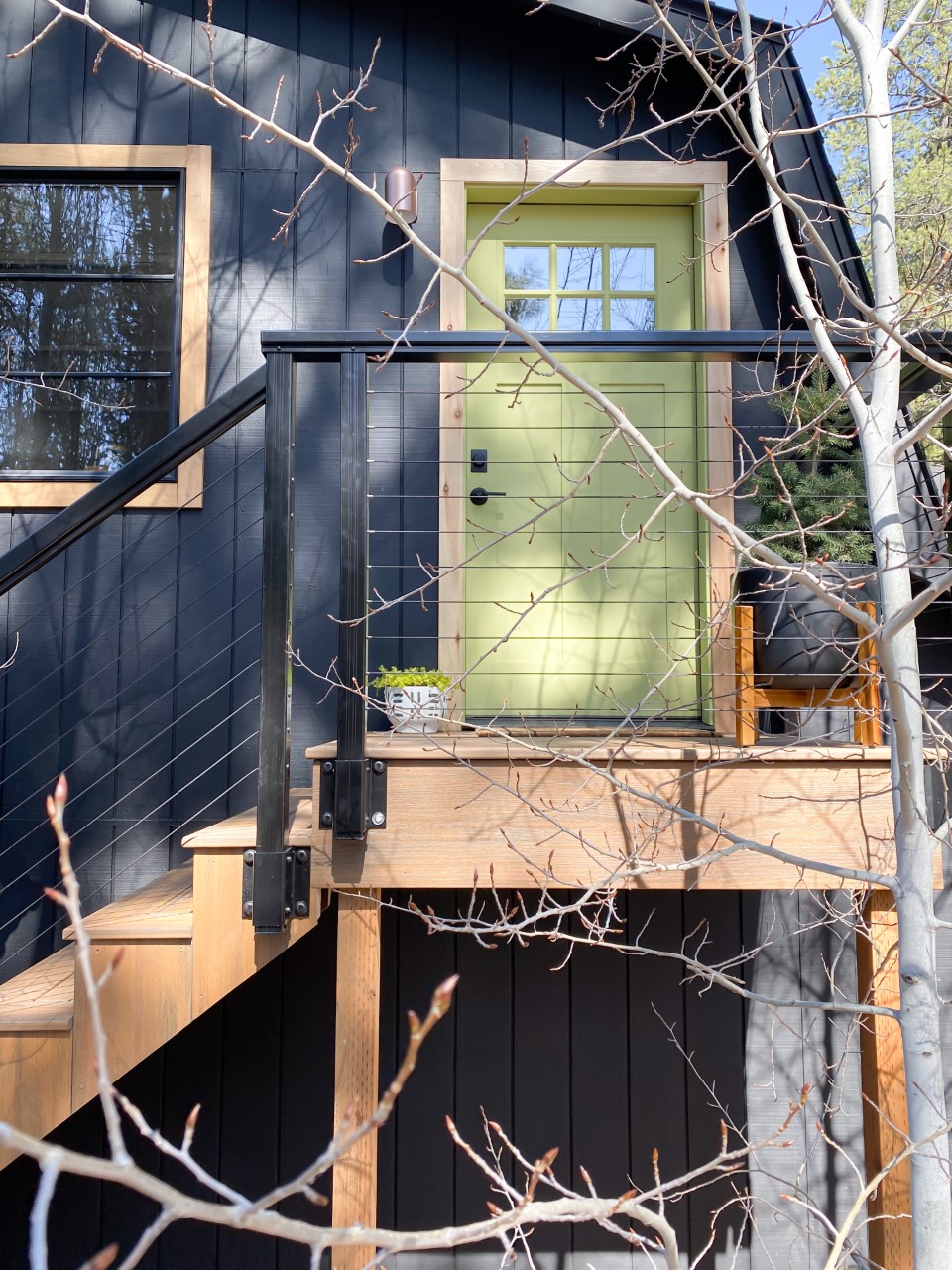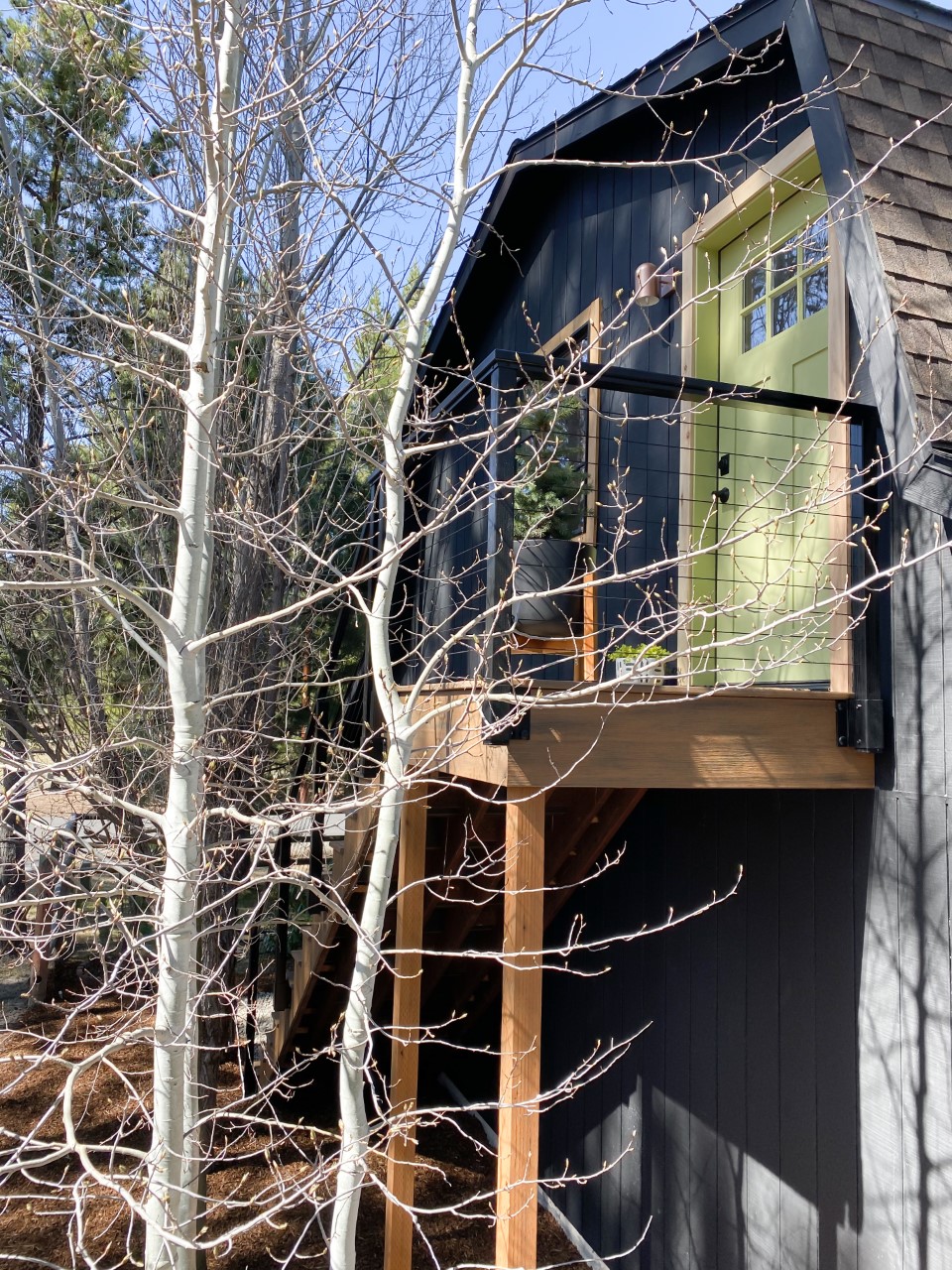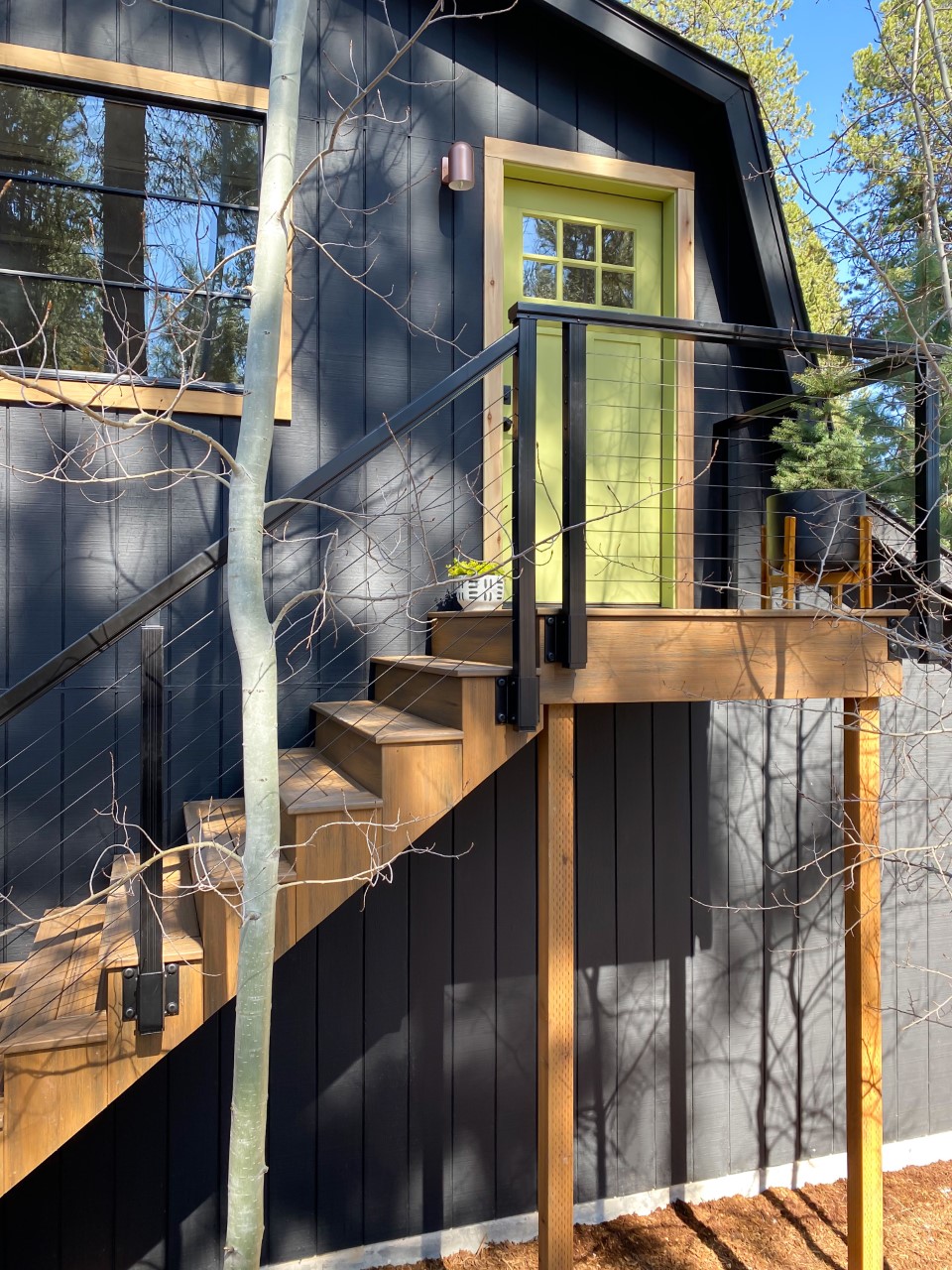 Overall, we are so grateful for such an amazing experience, and couldn't be happier with our new stairs. We've had just about all of our neighbors stop by to tell us how much they love the upgrade! A big thank you goes out to Gavin, Colin, and everyone at Webfoot Painting who were all knowledgeable, friendly, easy to work with, and full of energy! So tell me guys, what do you think!? Do you have any home projects that have been on your to-do list? I'm already busy dreaming up our next one!