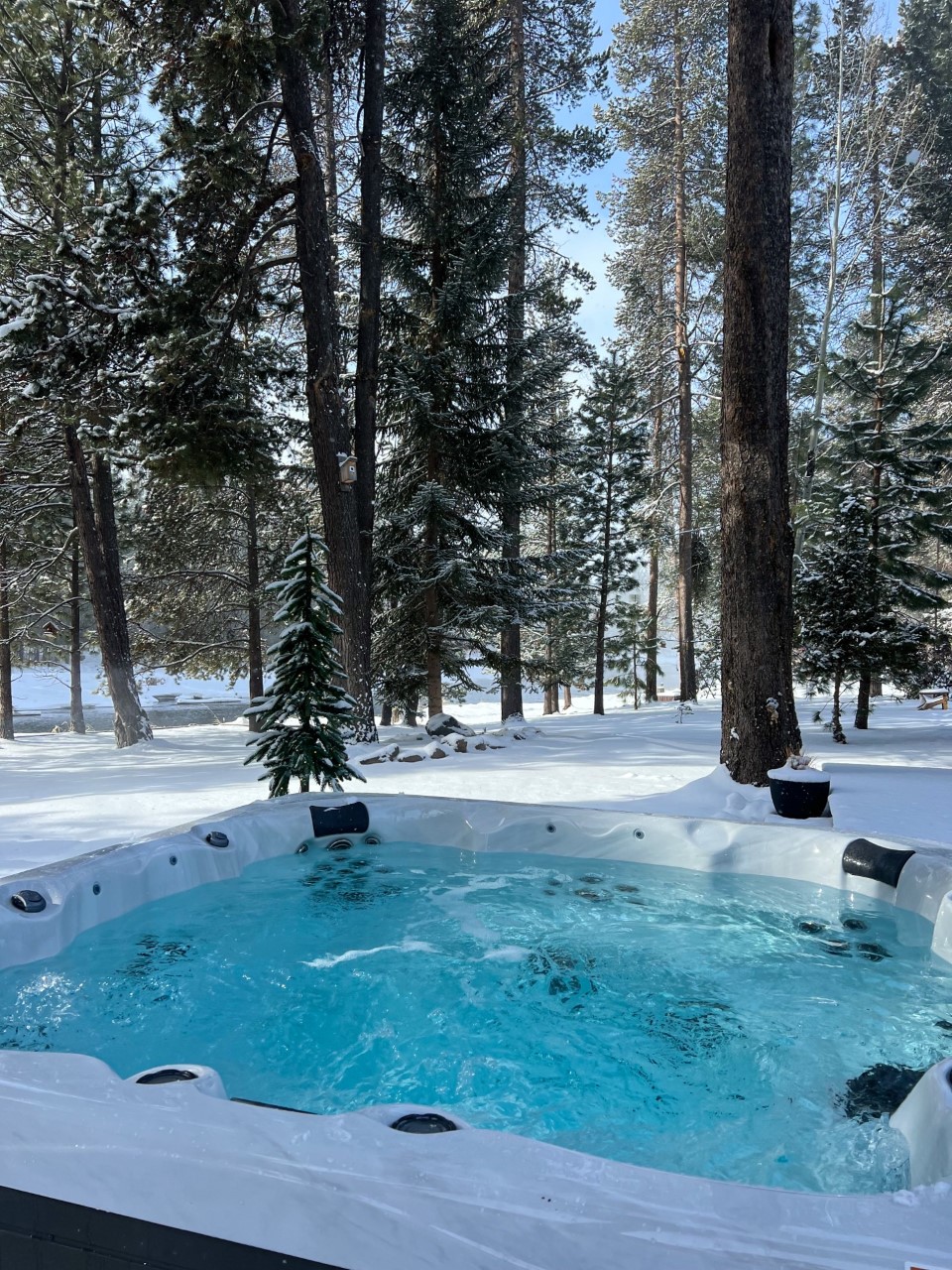 This post is sponsored by Master Spas but all thoughts and opinions are my own
Today is a BIG DAY!  It's been months in the making, but our back yard makeover is complete! This has been one of our slower projects to finish (think construction delays and snow storms galore), but it's been soooo worth the wait! As a little refresh, many of you already know that we have been adding a new bedroom, bathroom and closet onto the existing footprint (as well as tweaking the floorplan) of our house for the last year. It's been quite the slippery slope and has forced us to address a few other projects that we didn't expect to tackle quite yet…looking at you, new roof, and you too, new deck. Does anyone remember when the deck looked like this?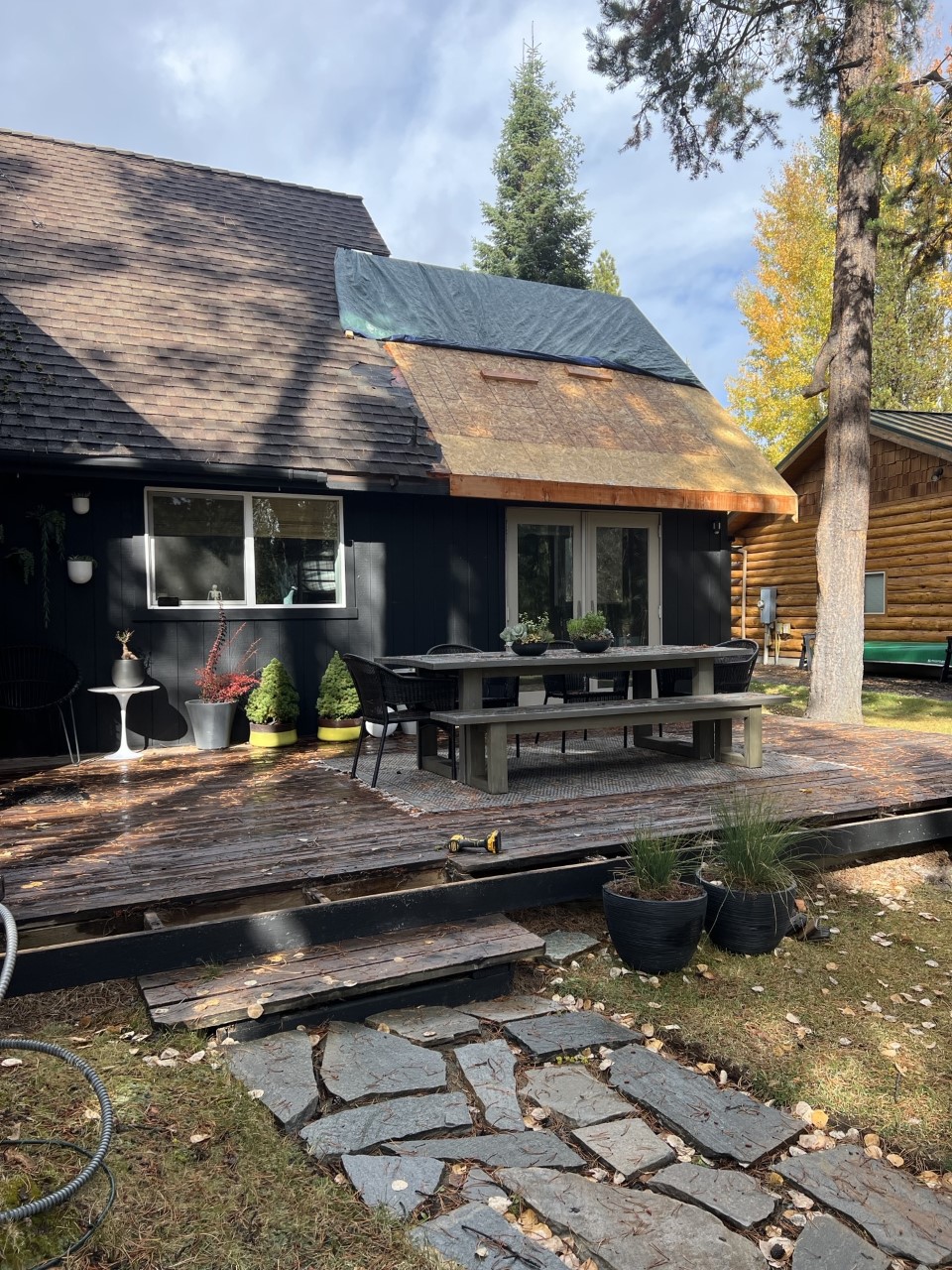 Our old deck was ugly, worn out, and in rough shape. After we talked it over with our contractor, we quickly decided that the entire thing had to go, and the best course of action would be to start over. I LOVED the idea of starting over because it would enable us to change the overall footprint of the deck too, if we wanted. WE WANTED! I've always dreamed of a hot tub for our family to enjoy together, and have an obscene number of inspiration pics with decks built around hot tubs pinned on my pinterest page. Then, the wonderful folks at Master Spas said they could help make that dream come true, and I cried tears of happiness. No…really, I did.
We designed the entire deck with the Master Spas hot tub in mind. First, we arranged to have a concrete pad poured where the hot tub would go, then the deck framing began.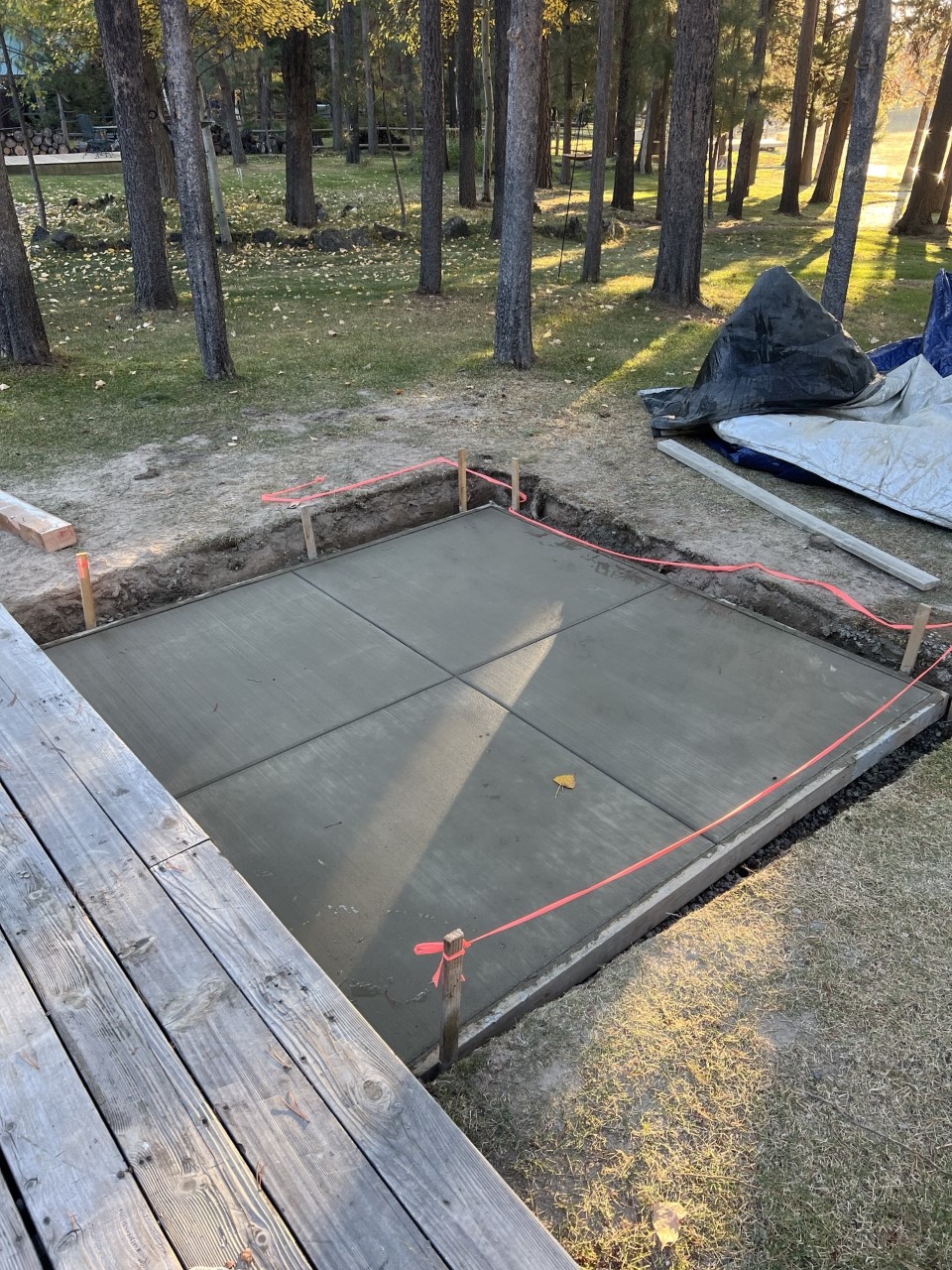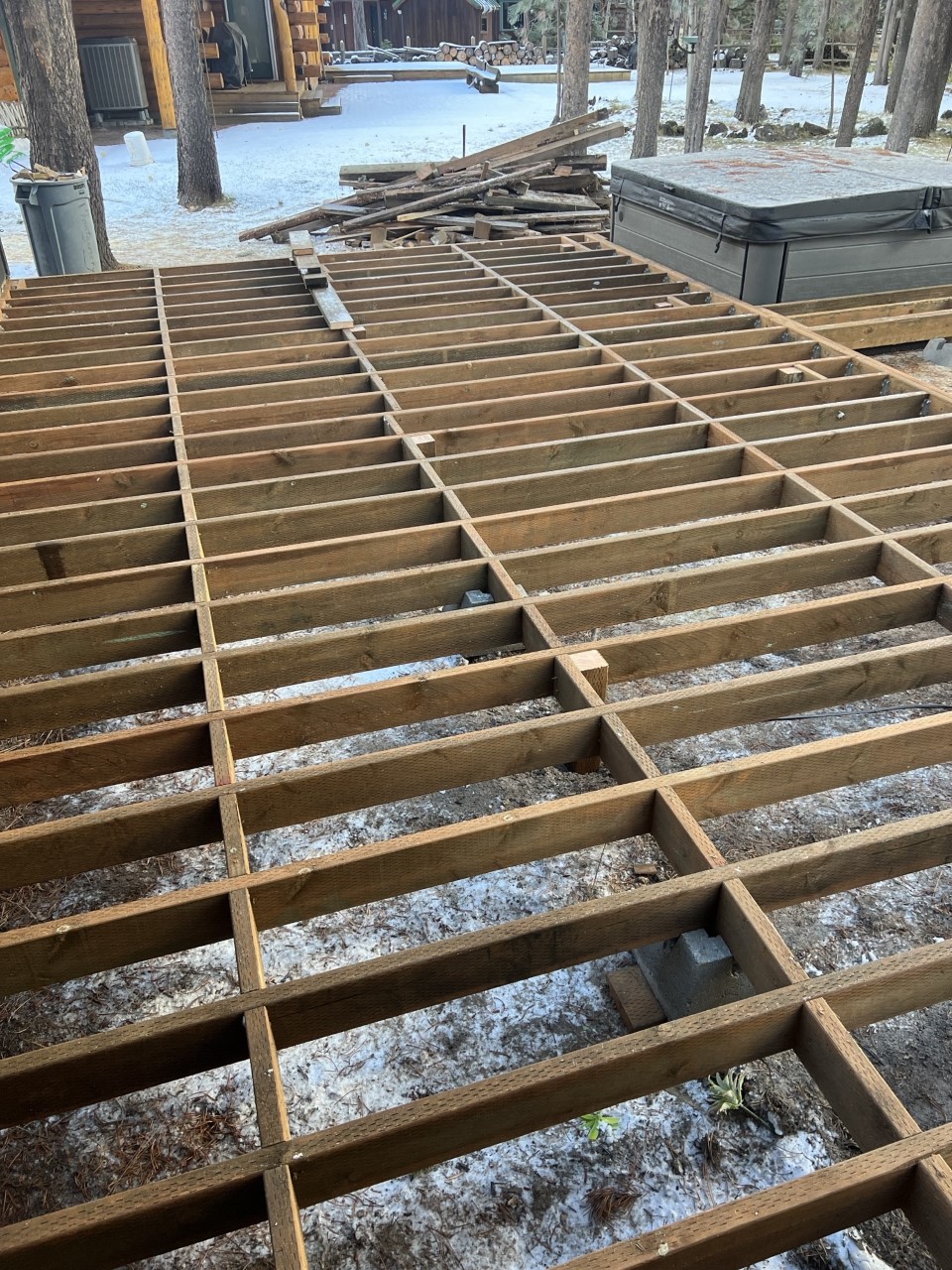 The design was simple, and the goal was to wrap the new deck around (literally around) the hot tub with a low, wide step around the entire perimeter where you could step down into the grass. Mission accomplished!
Deciding on the right hot tub for our family, that fit all of our criteria, was simple! Master Spas gives you so many helpful tips, and even has a tool that will help you calculate monthly maintenance and energy costs, so that you can be sure it fits into your budget! We ultimately went with their Clarity Balance 8 model, which comfortably seats 6. It was important for us to be able to fit our entire family at once, because we've noticed that once one of us announces they are getting in the hot tub, everyone joins in on the fun! We have a family of 5, and the Clarity Balance 8, has enough room for us all to spread out and relax, even when the whole family is in at the same time. There are 48 jets total, so every seat has a number of jet combinations, and they adjust in pressure, depending on what you prefer. The kids loooooove the waterfall option and it makes such a lovely sound when it's turned on. Nate swears that he sleeps better after being in the hot tub, and I love it for soaking sore muscles after a good workout. It's amazing! Oh and I almost forgot to mention that it has a foot massager! They really thought of everything when they designed these hot tubs!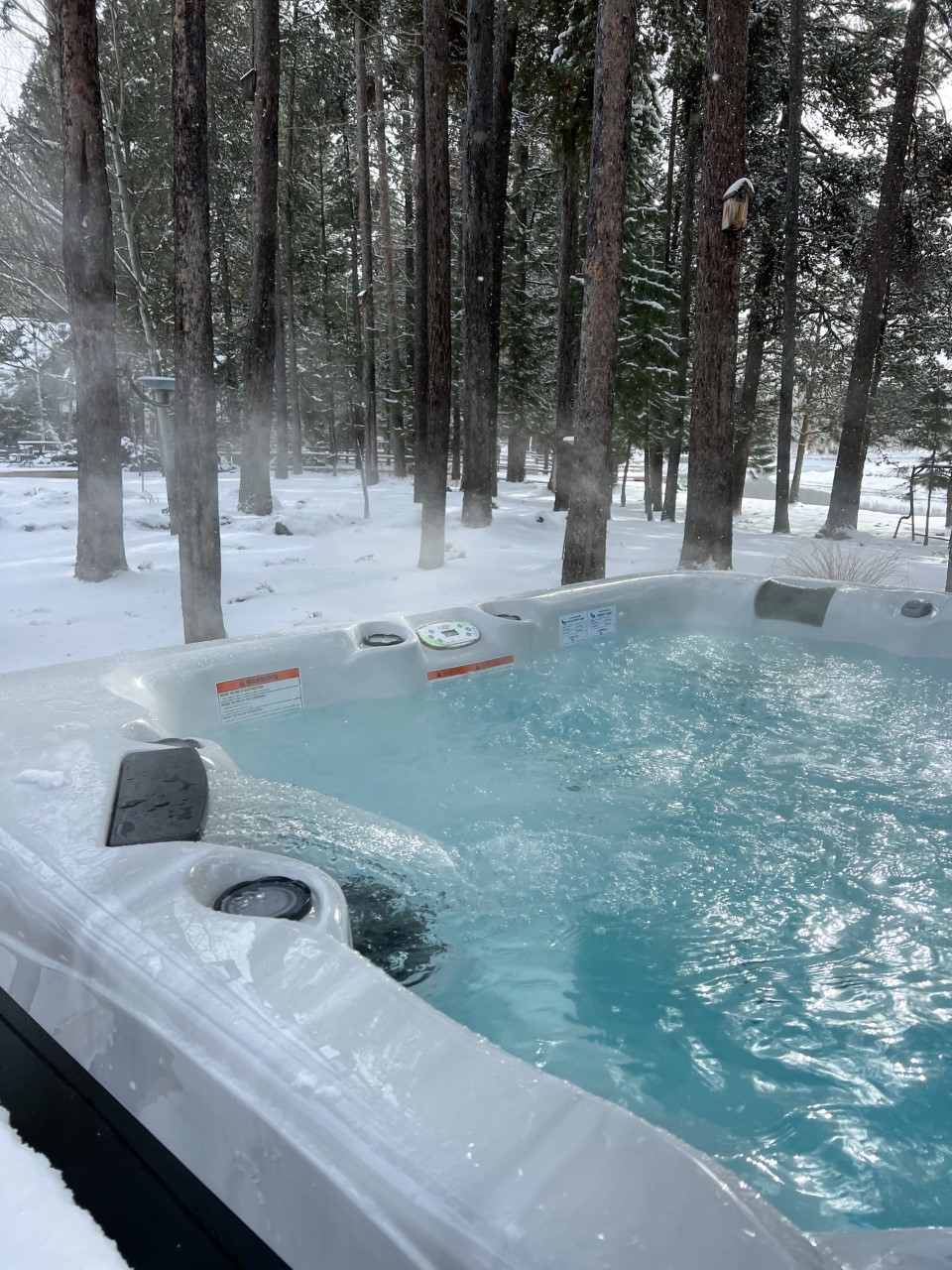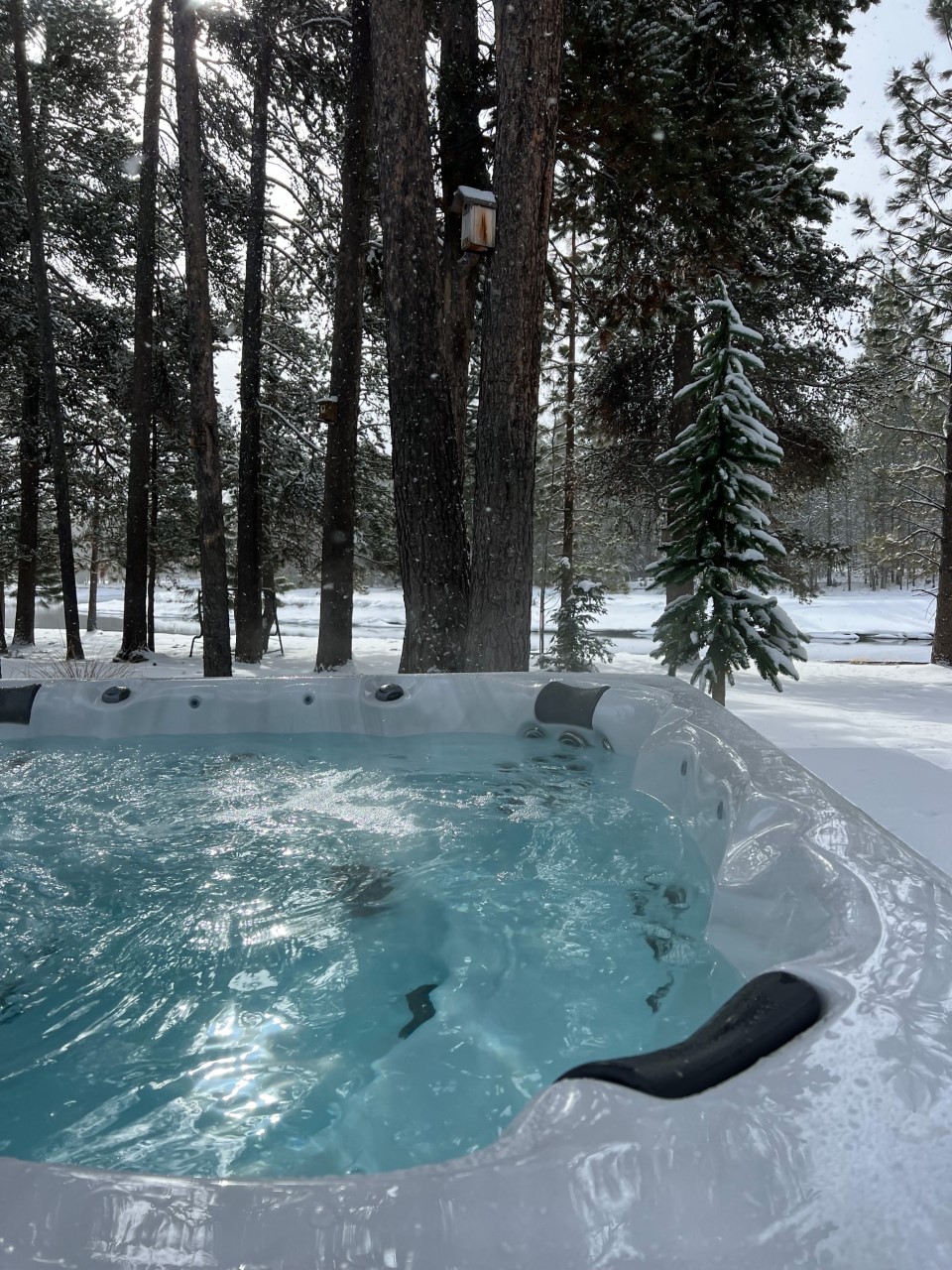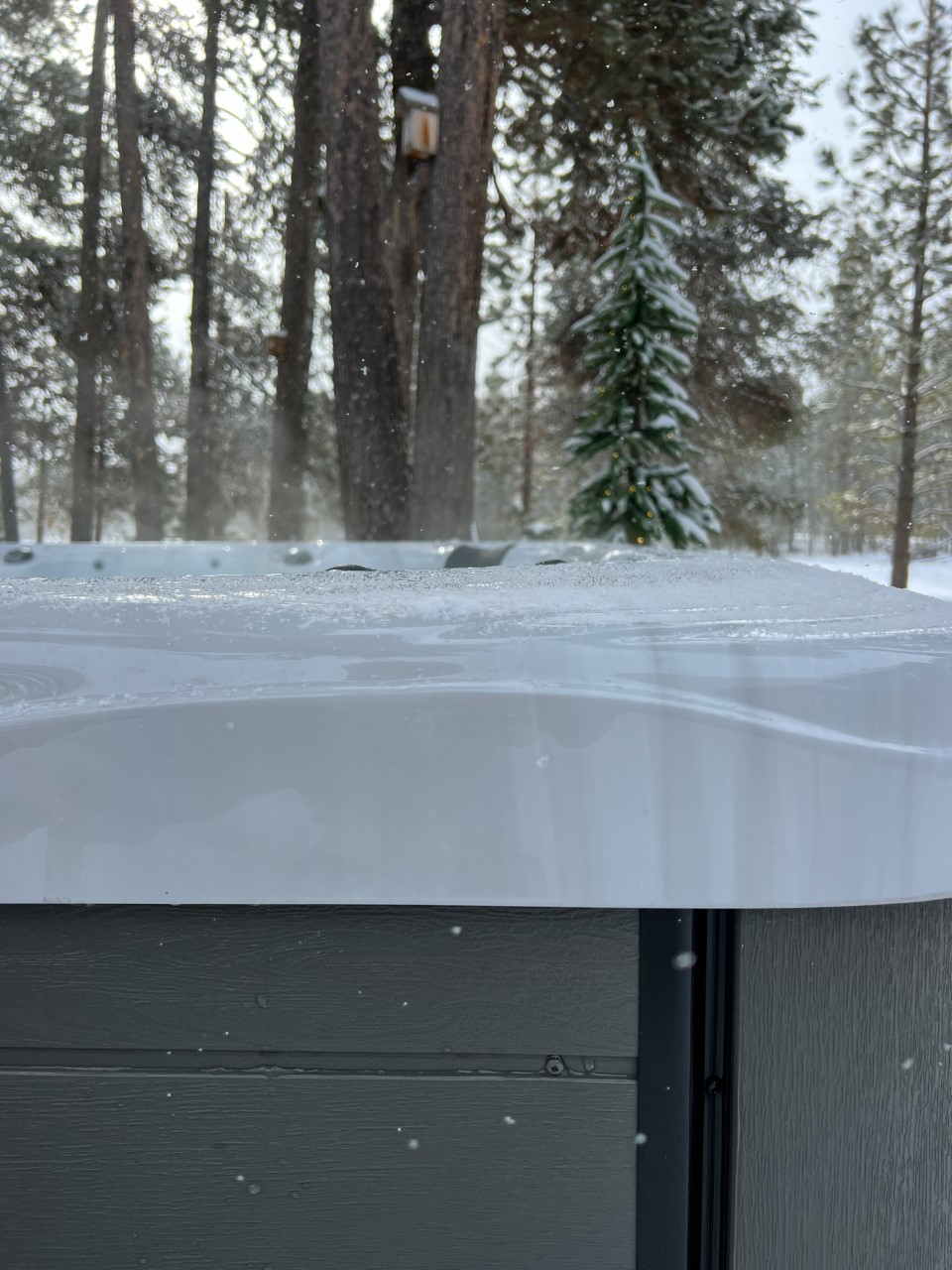 Master Spas offers lots of beautiful color options that you can customize so that your hot tub fits in with your design aesthetic. We went with their Sterling Silver shell, which has a classic carrara marble look, complemented with their Duramaster Graphite skirting. I never realized a hot tub could be so pretty, but pretty she is!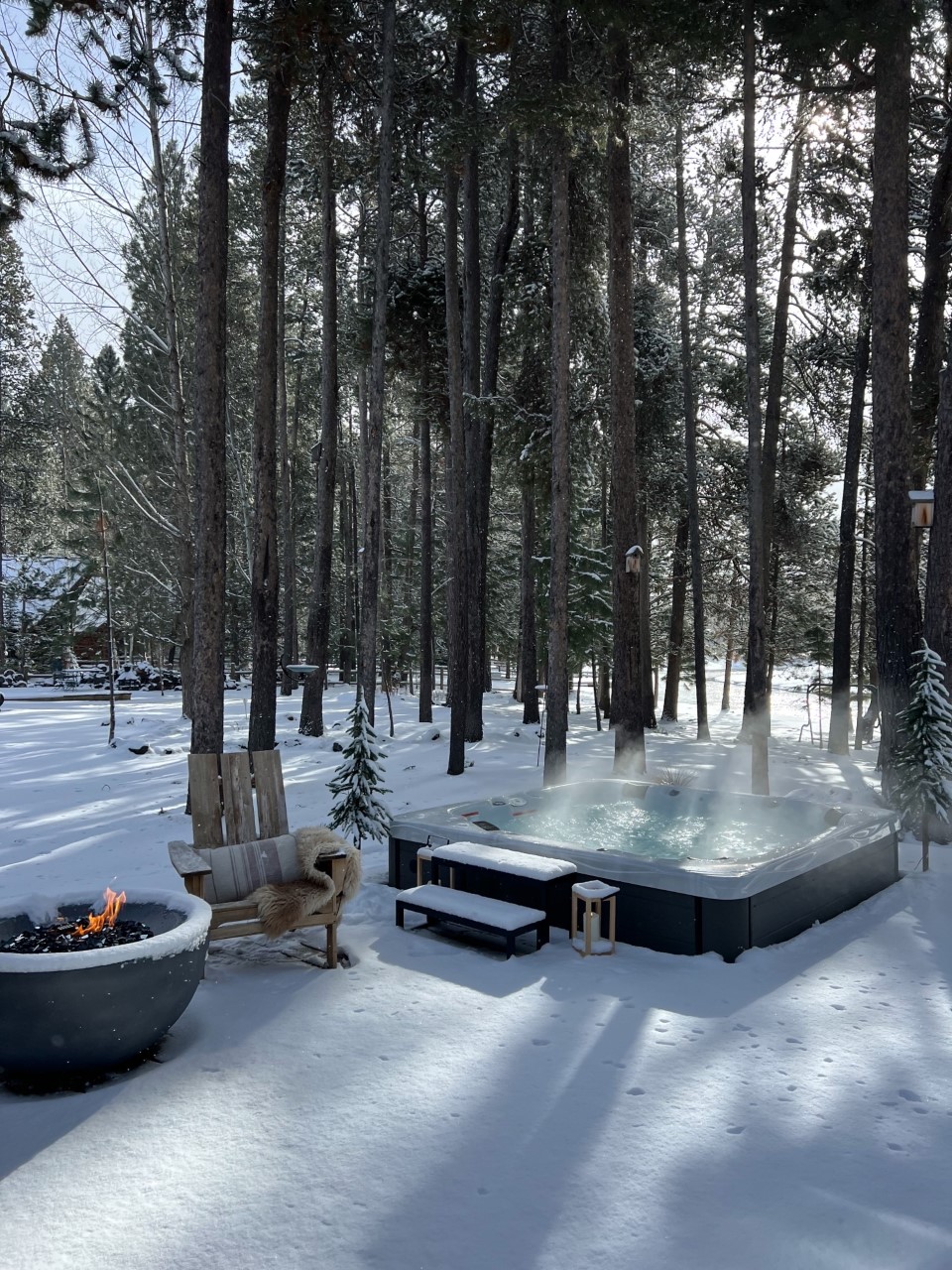 In typical Bend fashion, we are still having quite a few spring snow storms, so I owe you another post on the deck details and cannot wait to share all that with you guys. The temps need to go up and the snow needs to melt first.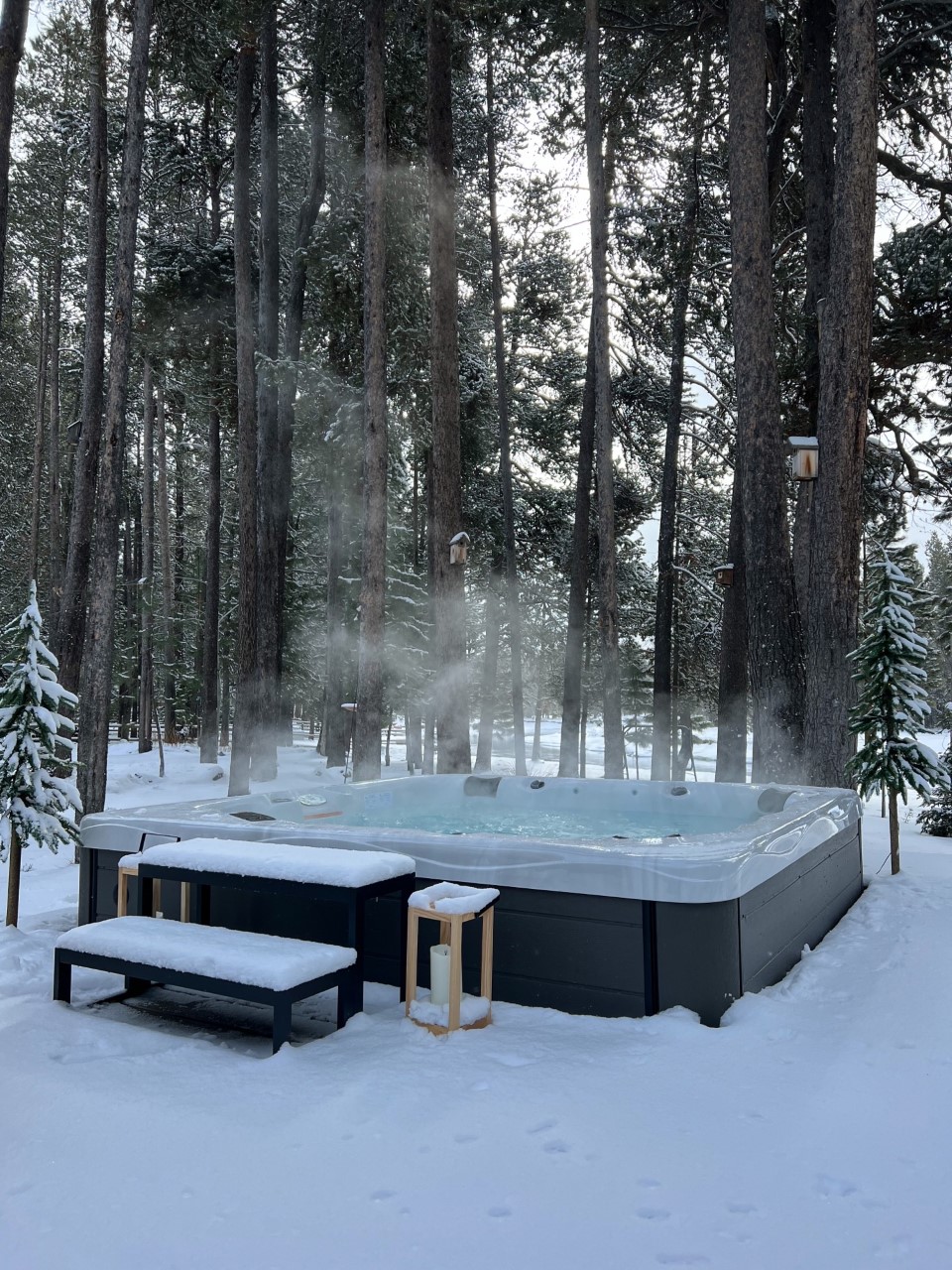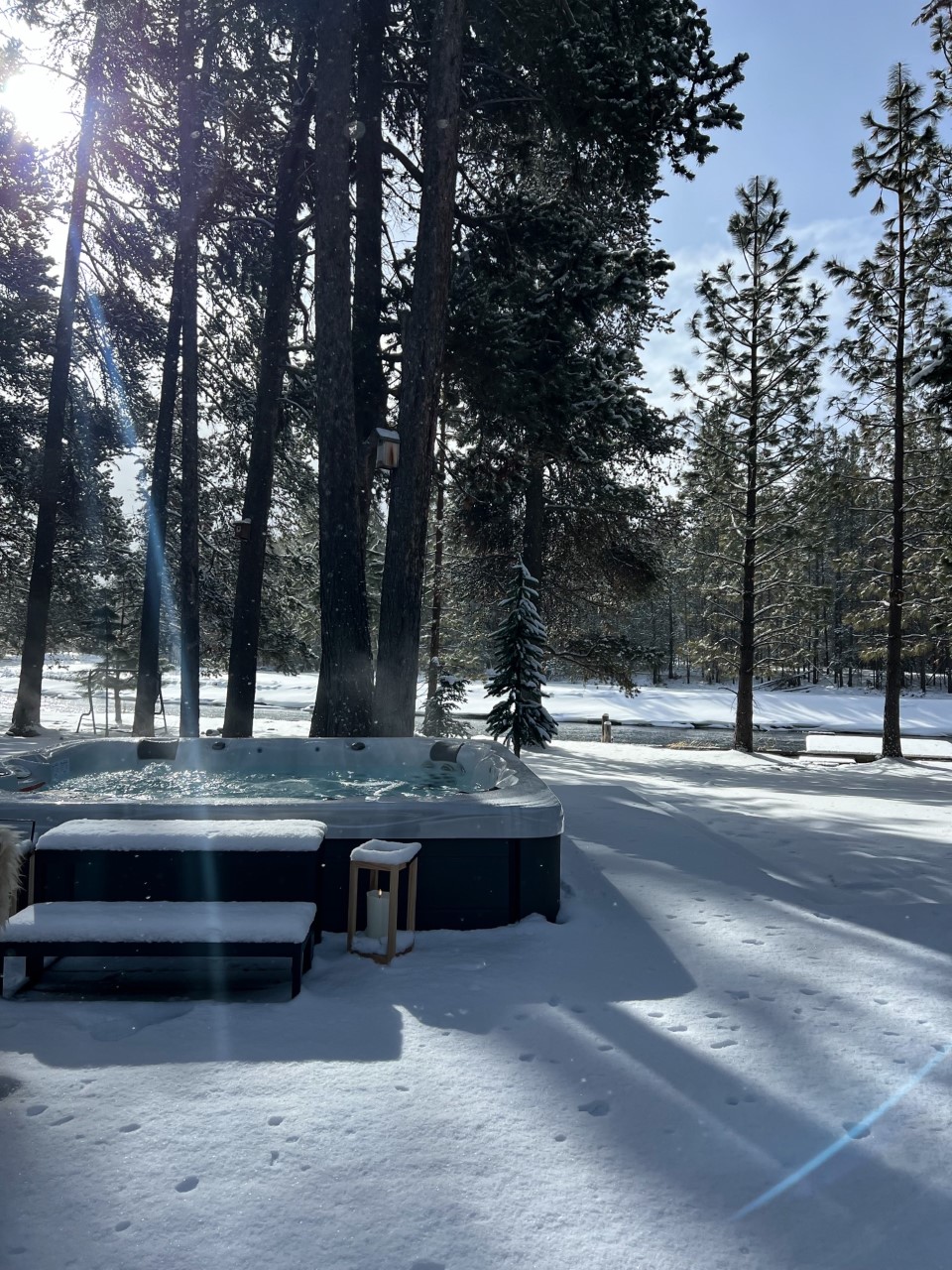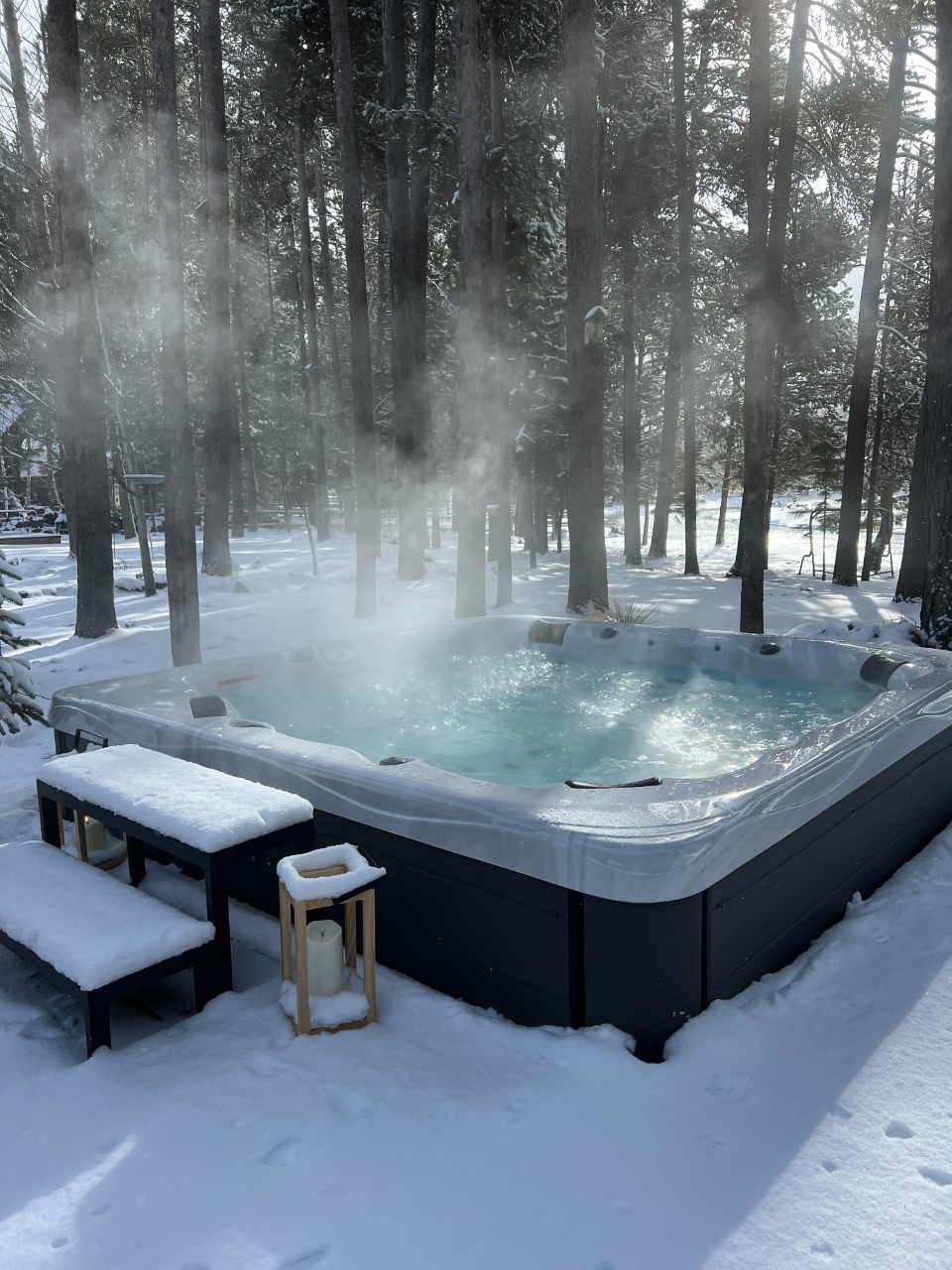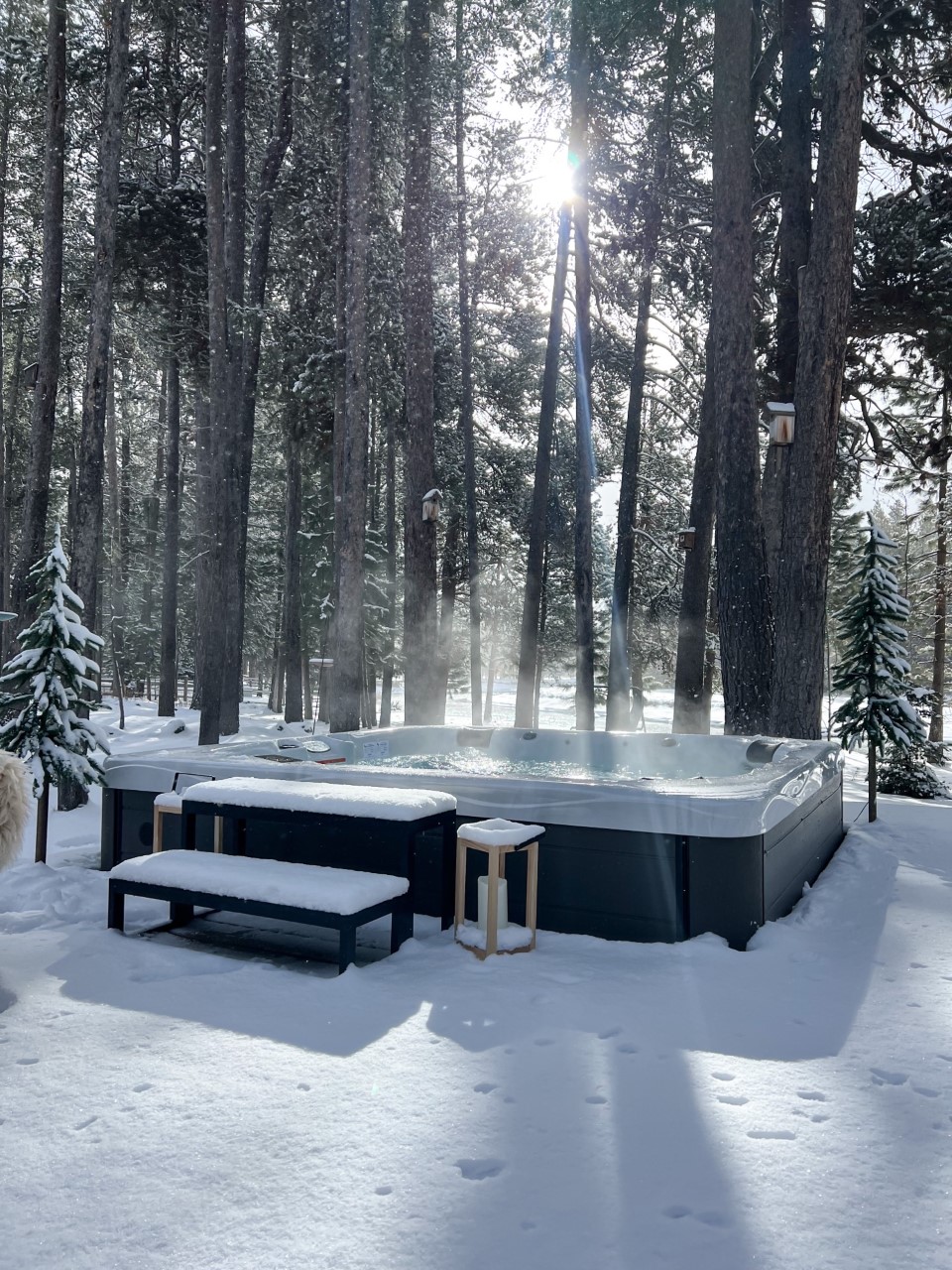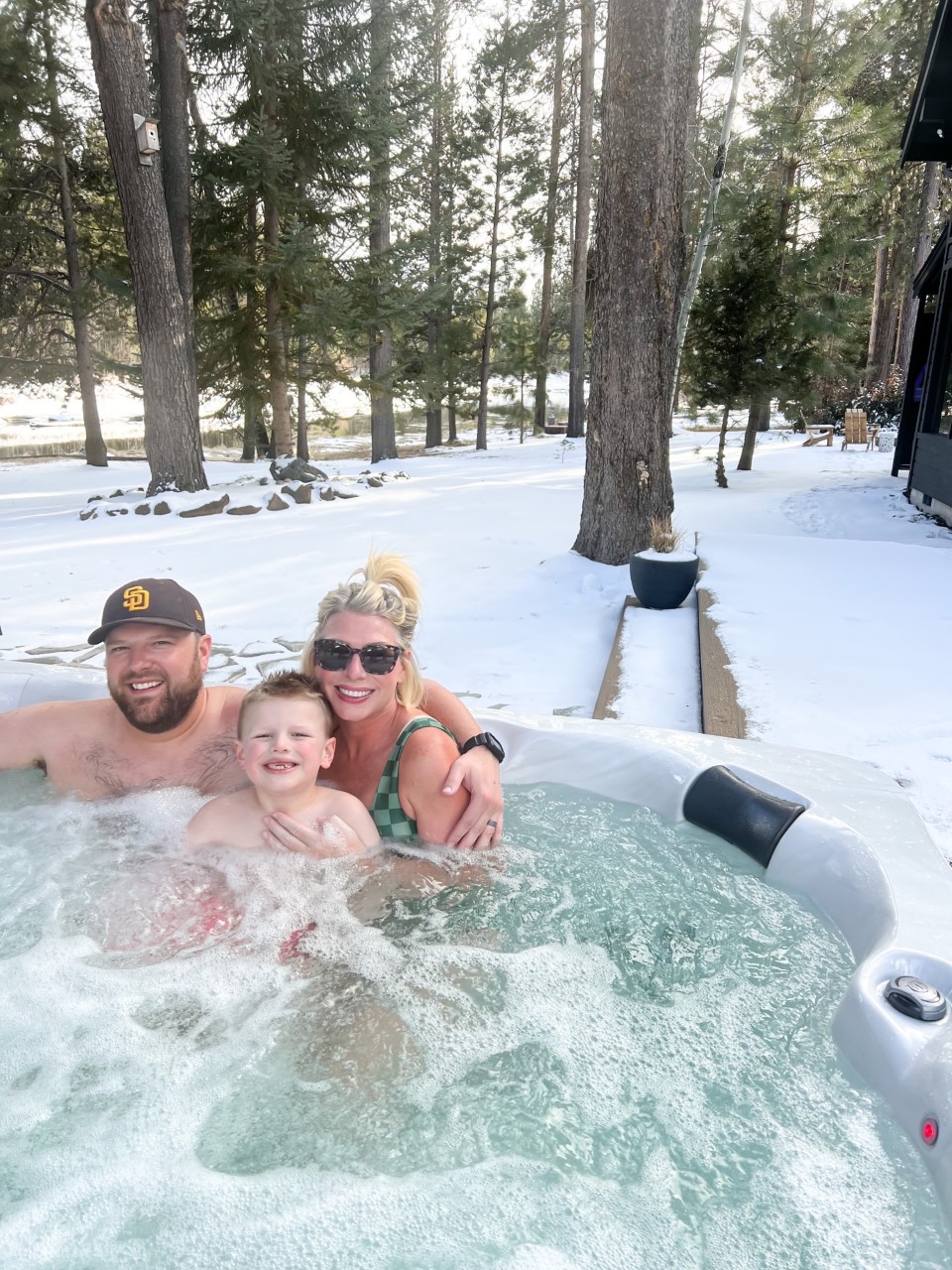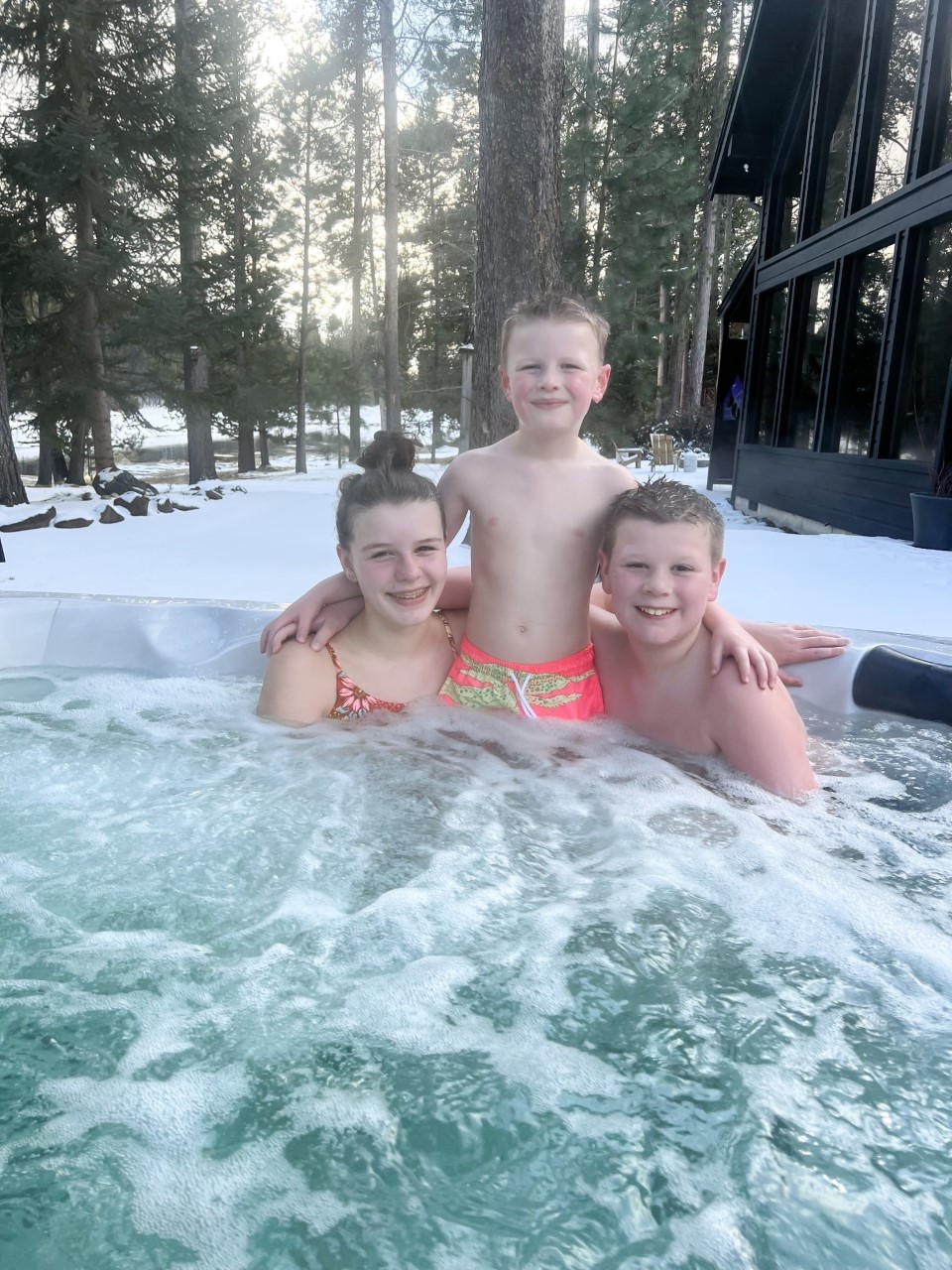 This is such a dream come true for us! It's so wonderful to utilize this outdoor space of ours, especially during the LONG winter months. I am so grateful! Oh, and did I forget to mention just how great the folks are at Master Spas? Just when I thought they couldn't get any more wonderful, they agreed to share a coupon code especially for my readers that will give you $500 off any hot tub of your choosing! SERIOUSLY!! Just click HERE.
Happy Shopping, my friends! And thank you all so much for reading XOXO