This post is sponsored by Ornamental Decorative Millwork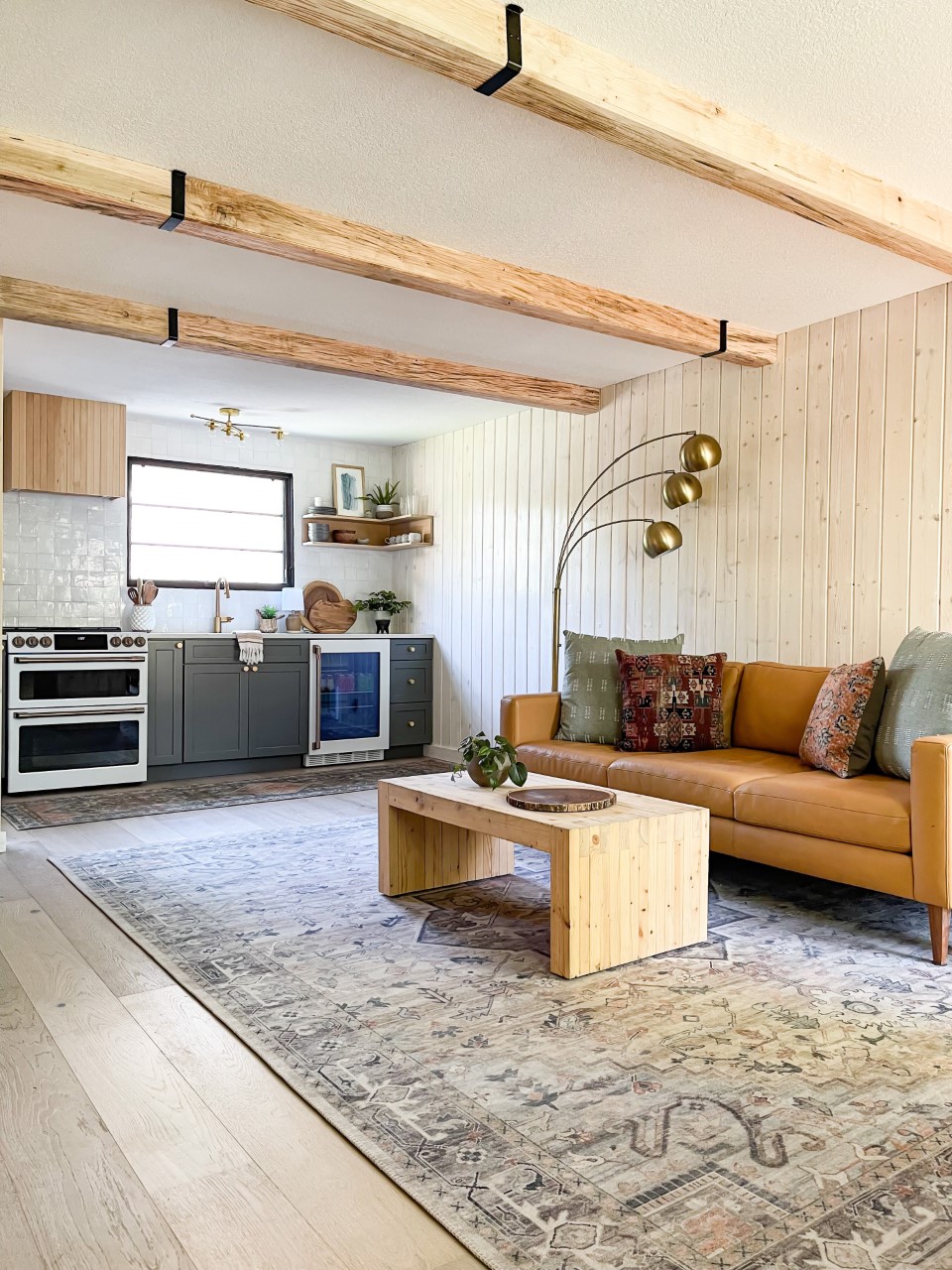 When we started this guest house remodel, I decided early on that I wanted a casual, cozy, and comfortable (my favorite three C's) space for our guests to enjoy when they come to stay with us for a visit! And because design with lots of wood accents is my love language, I started brainstorming ways to add warm wood tones wherever I could! We got right to work replacing the old carpet with wood floors, covered the walls with pine tongue and groove planks, and started researching ways to update the old beams. This is what they looked like before…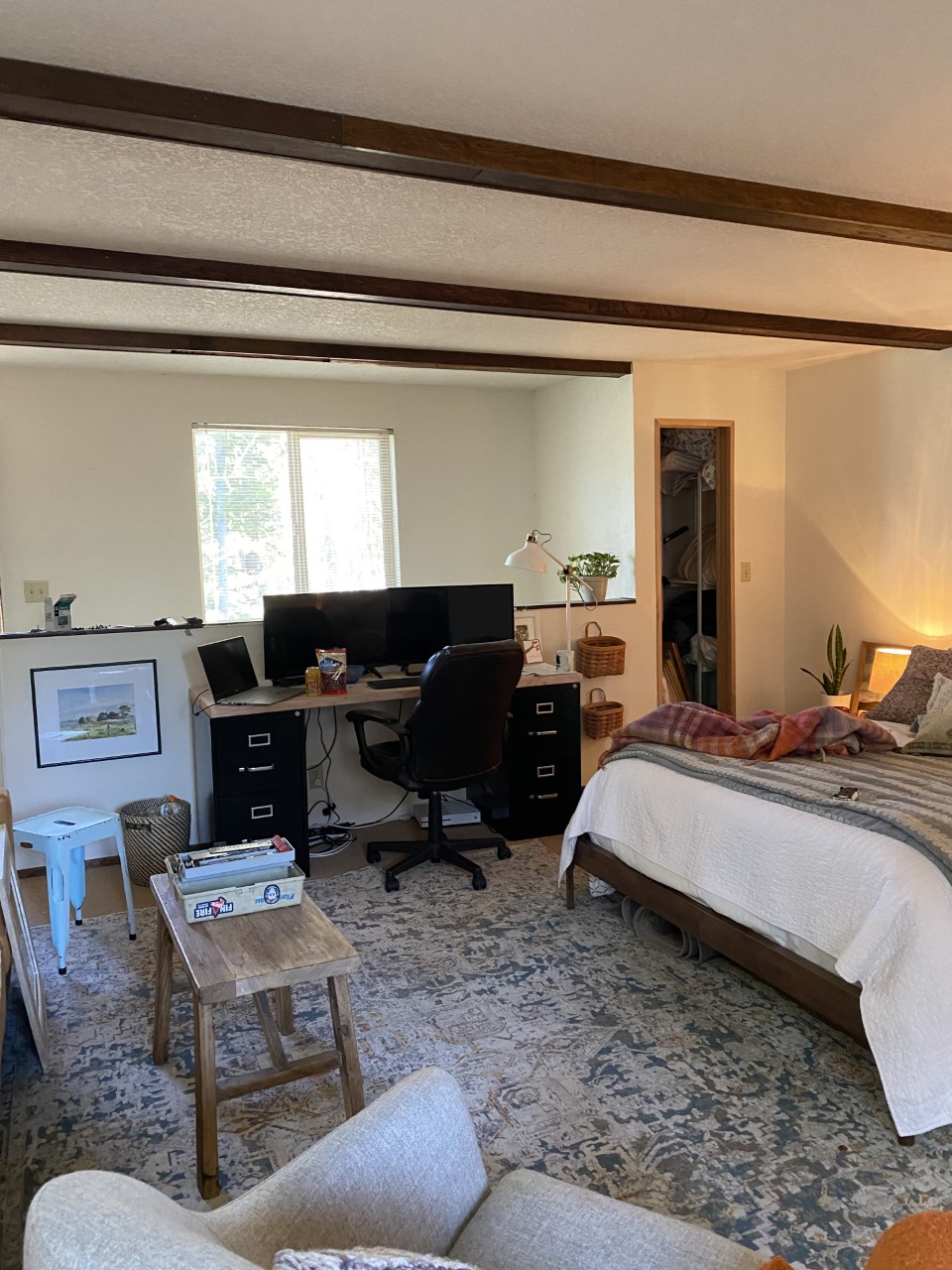 The old beams were constructed of pine 1×3's that had been stained a very dark tone. If I'm being blunt, they were just plain ugly! We considered building our own version of the beams, until I happened upon these beauties from Ornamental Decorative Millwork. I love the idea of adding beams to a room, it adds so much interest! These decorative beams checked all the boxes for me; they were beautiful, easy to install (more on that in a sec!), and they came with everything we needed for installation. Right down to the screws! We also went with these black brackets that are used to cover the seams that are between each beam. Another bonus – you can buy them at Lowe's or Home Depot too!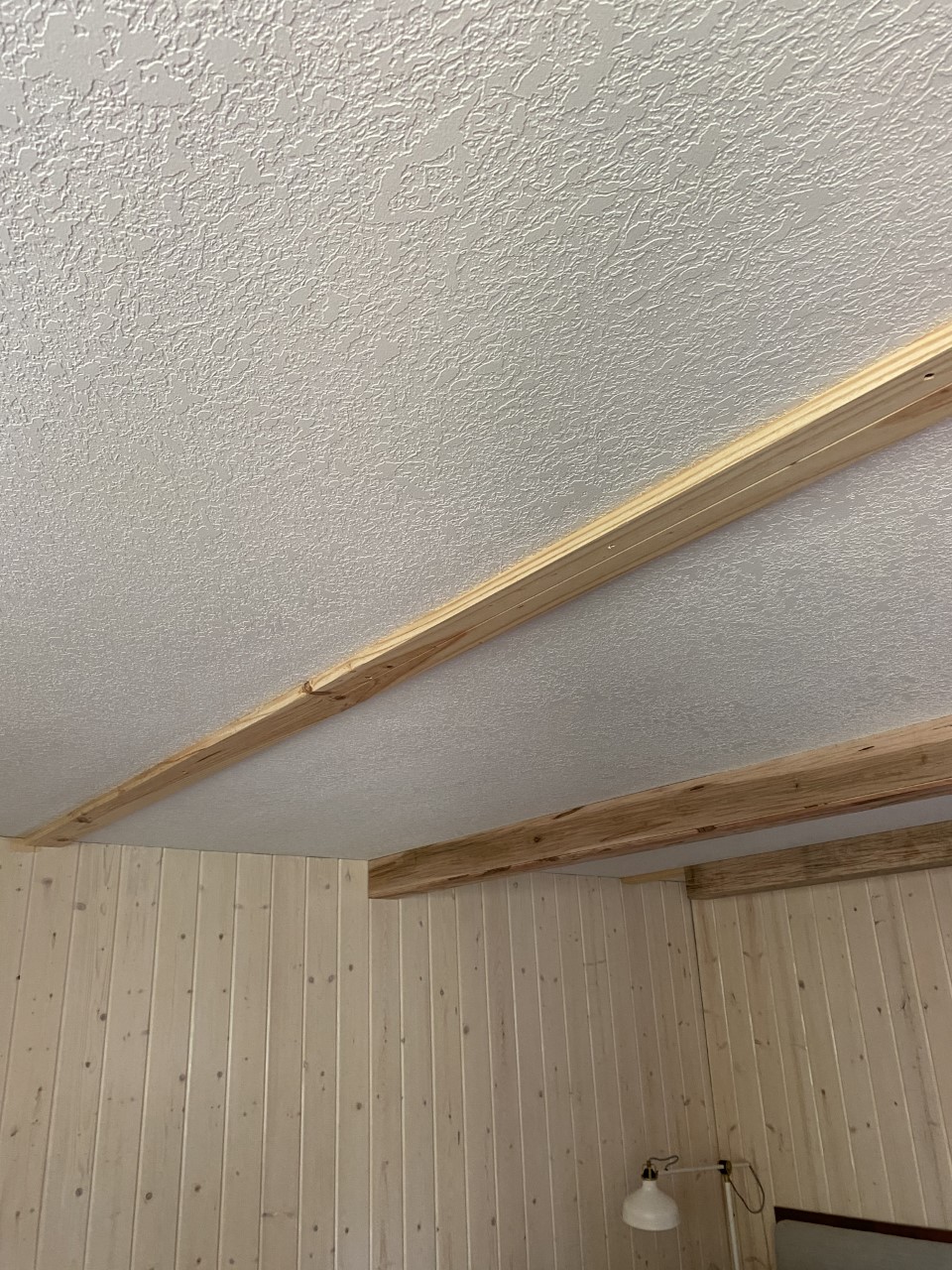 As far as the installation process goes, I would give it an enthusiastic A+! Easy peasy! Pictured above, is the backer board that Ornamental Decorative Millwork is kind enough to include when you purchase these beams. They thought of everything, I tell ya. These are installed first, and act as sort of a map so that you can visually see where your beams will go. Once the backer boards are all up, next goes the beams!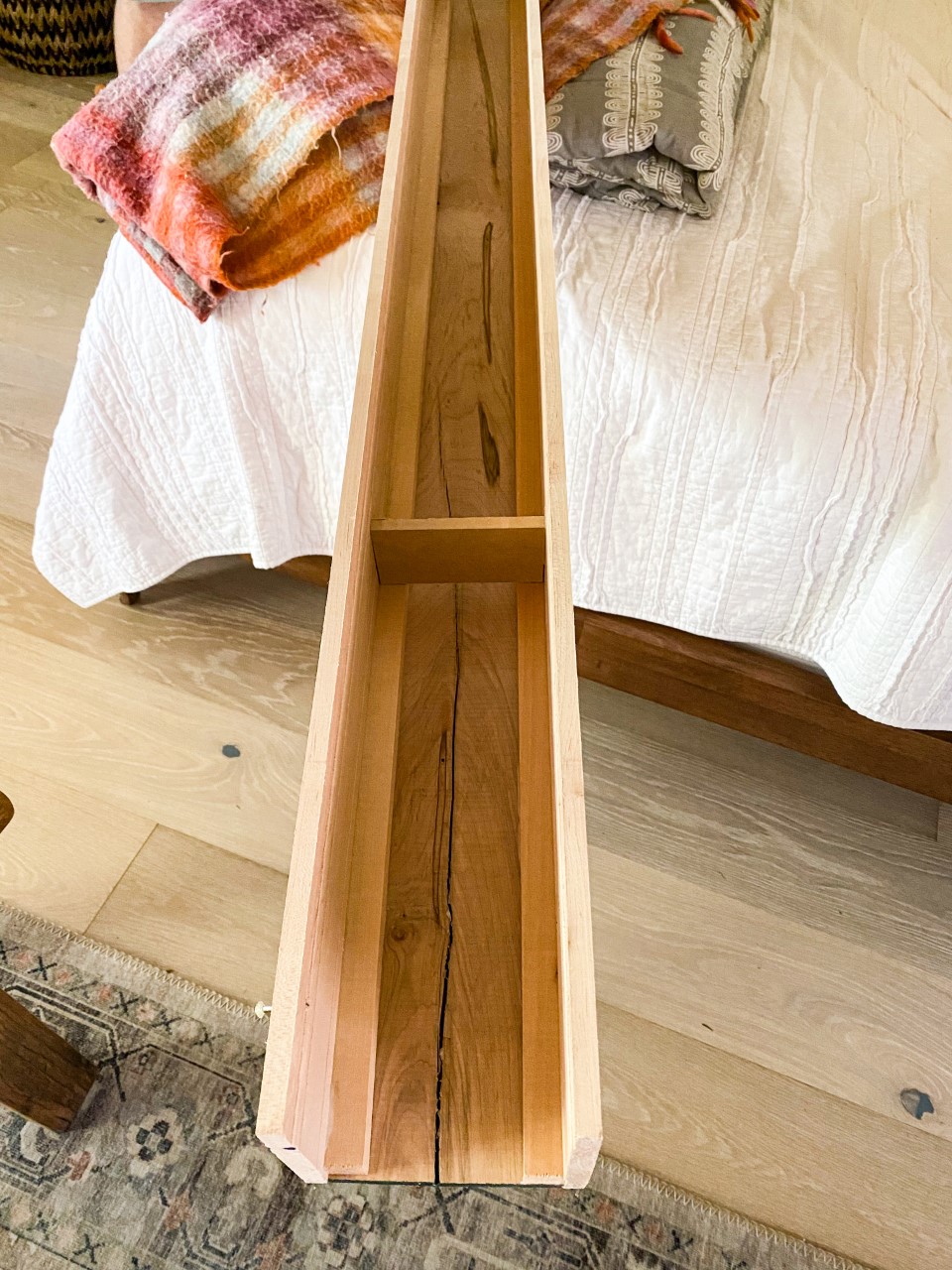 The beams are U-shaped which makes them light in weight and makes them relatively easy to lift. Nate and I put them all up without any help from anyone.
Nate raved about the pre-drilled holes that indicate where the screws should go, so you didn't have any extra or unnecessary holes. Also, check out that wood grain and texture. It gives the beams an old world, rustic vibe that I am digging big time.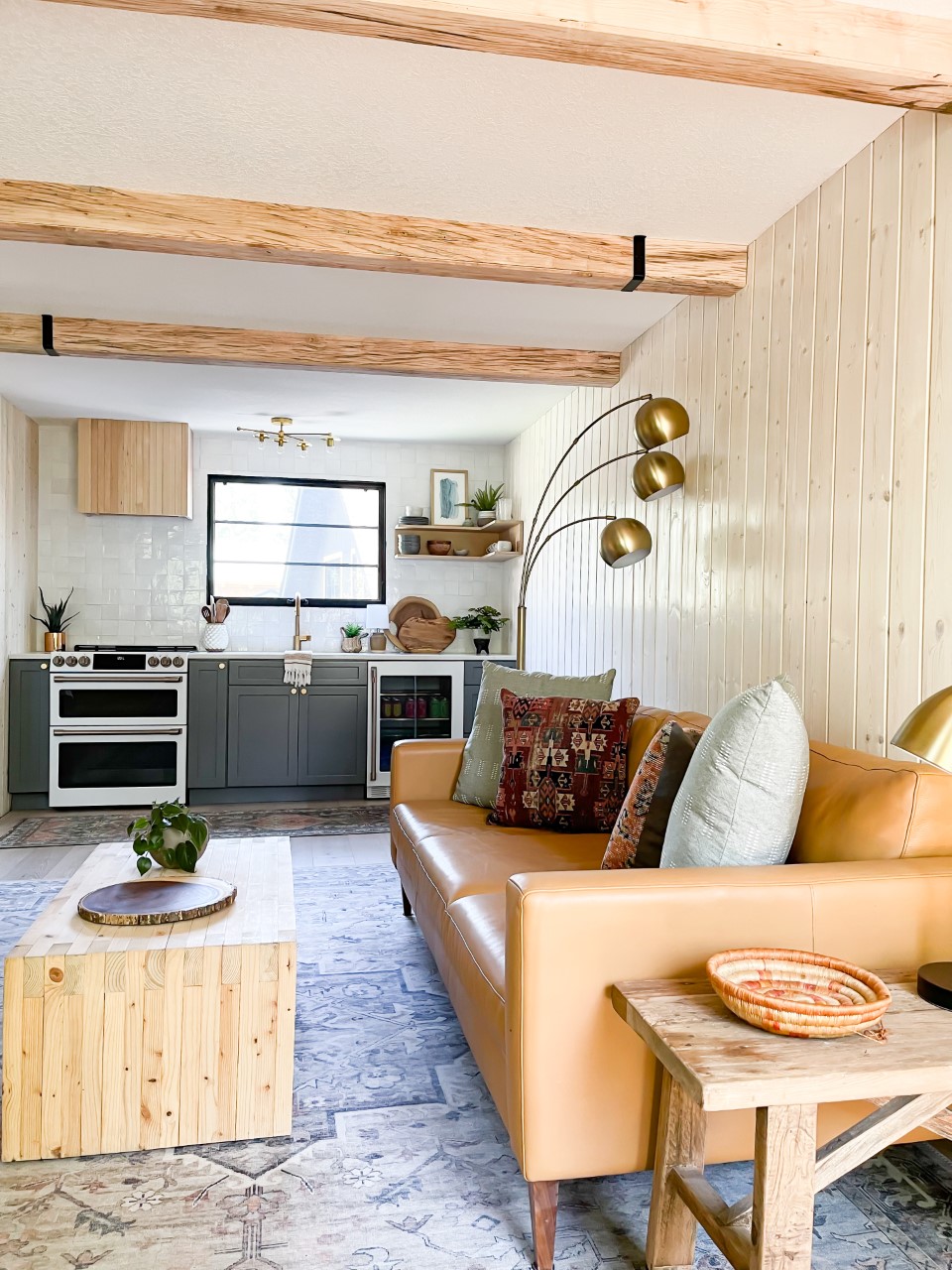 After the beams are secure, the brackets are the final step. They simply slide right over the beam and cover the seam between each piece. The brackets come with their own matching screws, that help to complete the look. I love how the black complements the other black accents in the room, like the windows.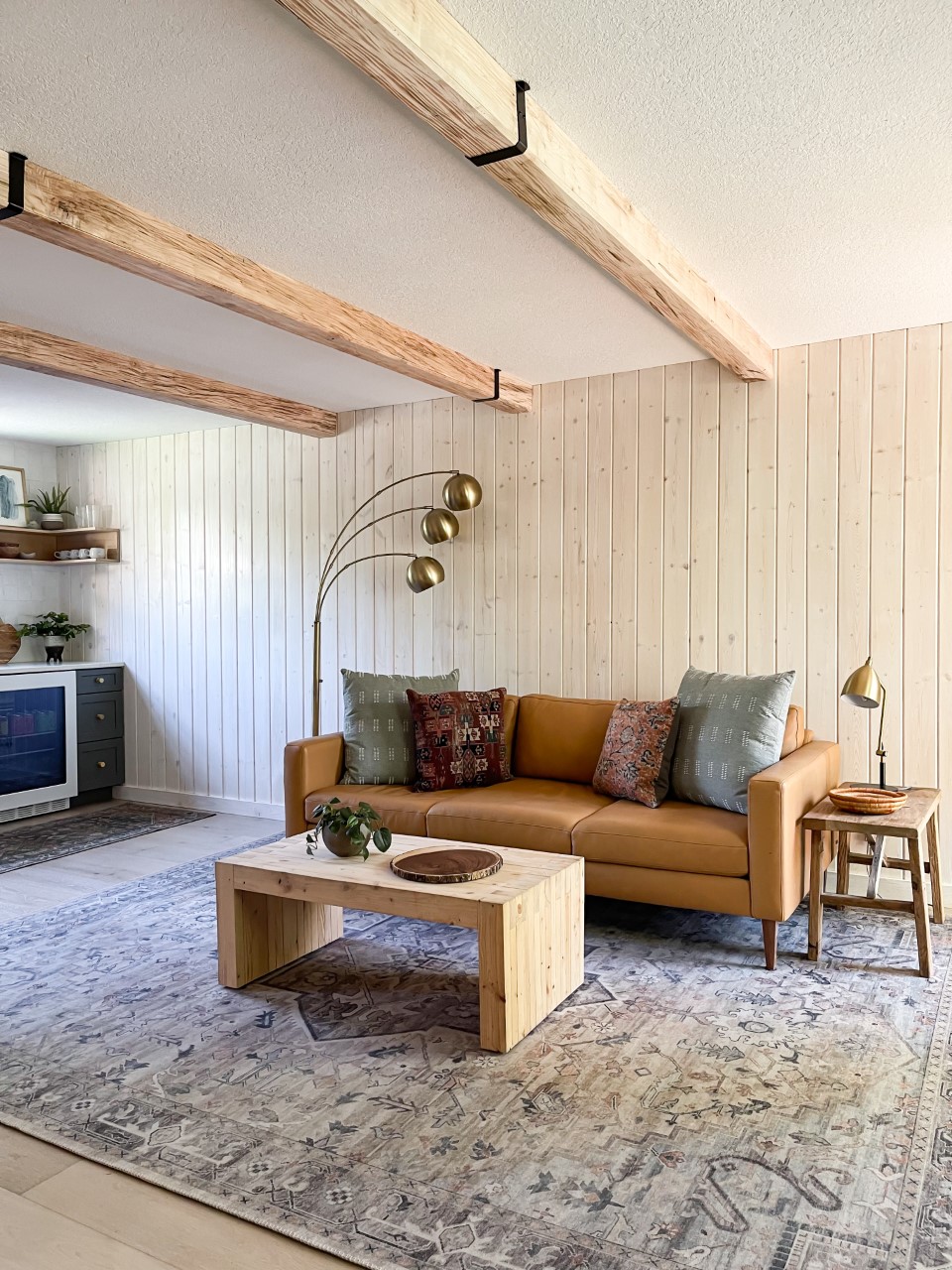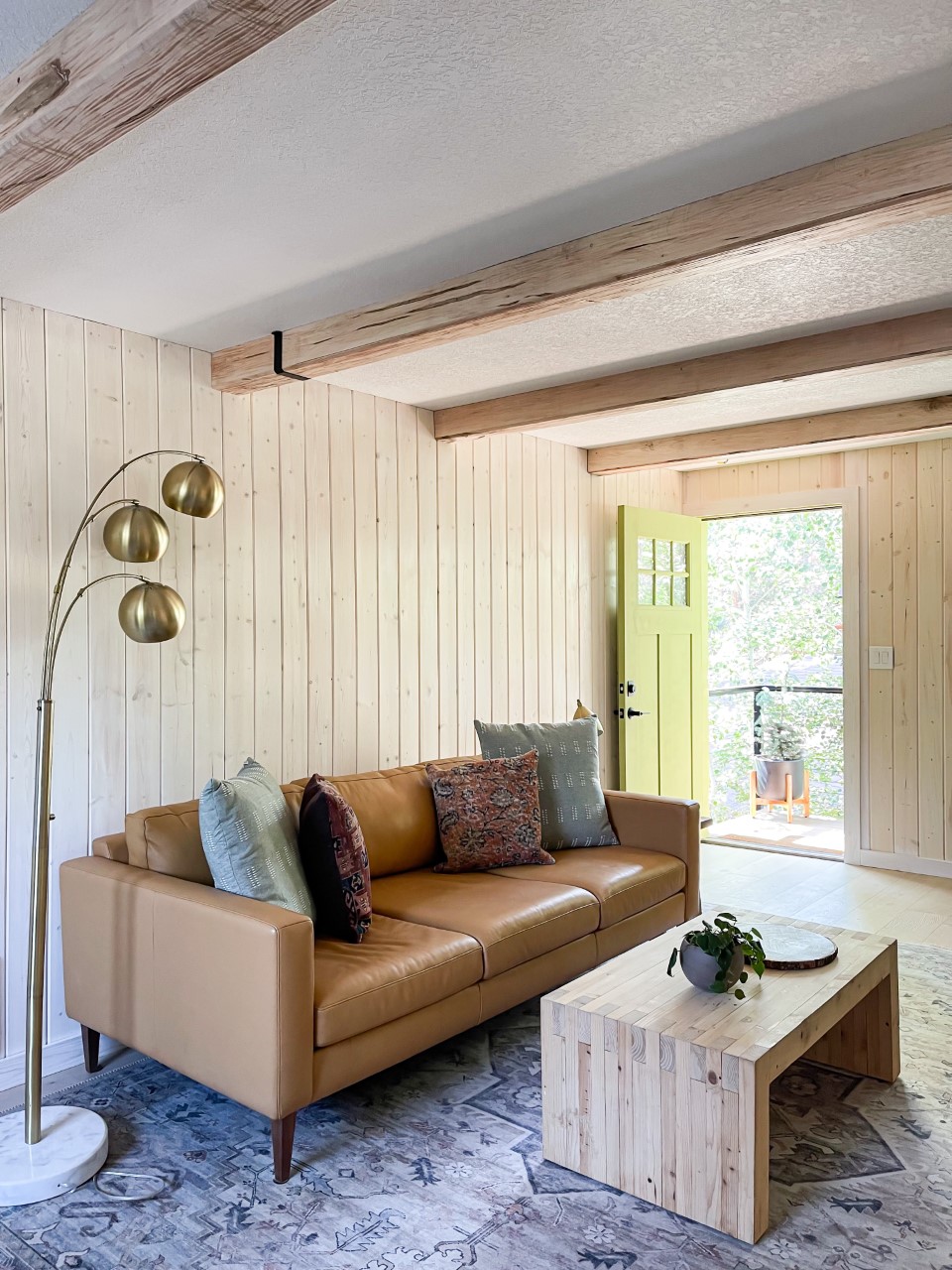 That's about it! I am just so thrilled with this update and can't believe how far this lil' guest house of ours has come. If this guest house was my baby, I'd def be having a proud mom moment right about now. A big thank you goes out to the team at Ornamental Decorative Millwork, for sponsoring this project. I am so grateful! Now, who wants to come and stay with us for a long weekend??? Any takers?