This post is sponsored by Blueprint Lighting 
Ever since we finished our bathroom at the beginning of the summer, the most frequently asked question that I get is; Where did you get the light above the vanity? I knew it was the ONE as soon as soon as I laid eyes on it! See what I mean…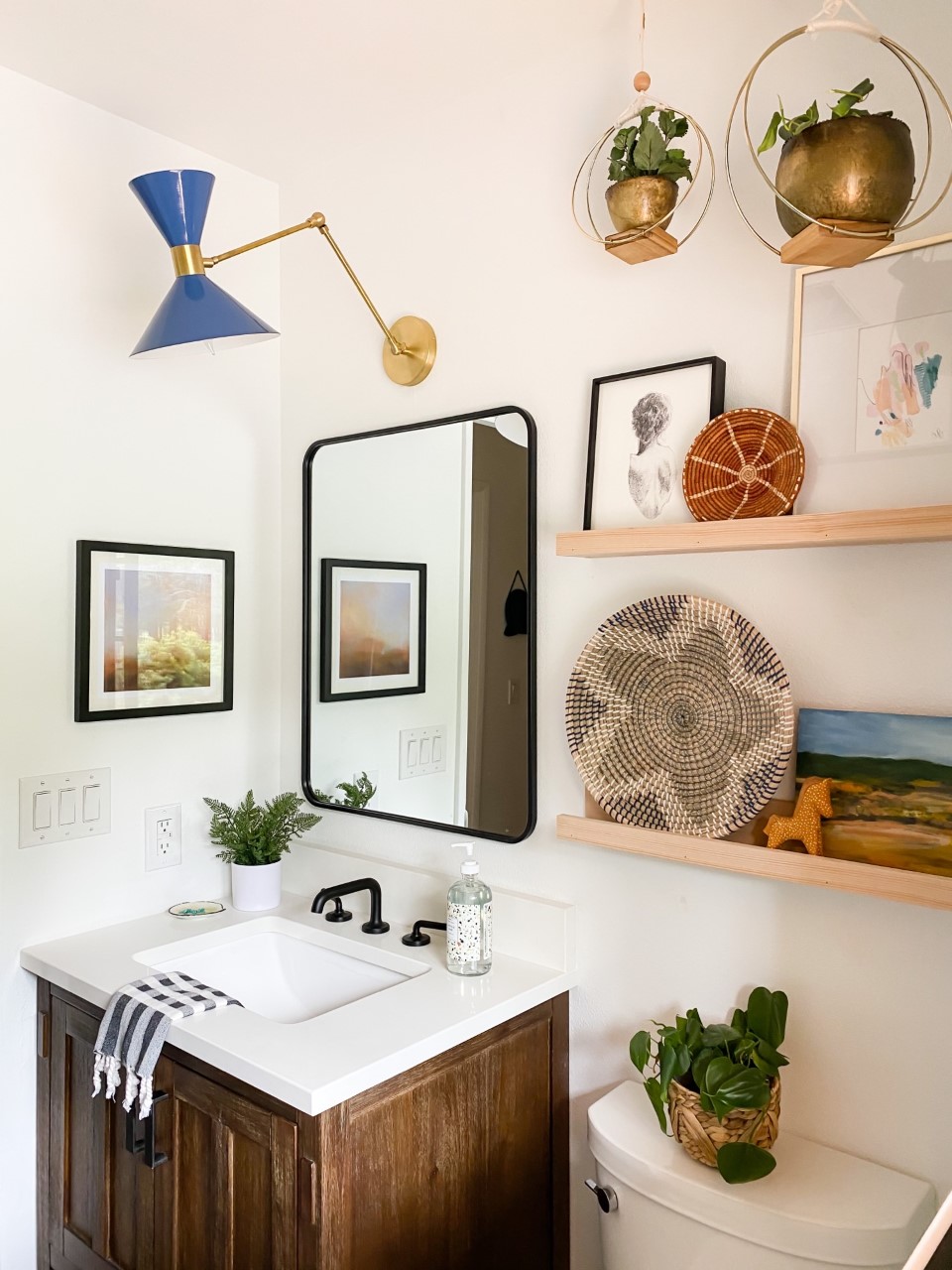 This particular light is the Monarch Articulating Wall lamp in the Greece color from Blueprint Lighting. If you aren't familiar with Blueprint Lighting, they are an NYC based company that produces quality, boutique wall/ceiling lamps, as well as chandeliers at a palatable price. Easier said than done! I love them (well, for many reasons really) but, especially because they produce handcrafted lighting, without the crazy lead times that you see from other custom lighting companies… I have seen anywhere from 8 to 24 weeks from other places! And with all of the color and metal options they offer, they really have something for everyone!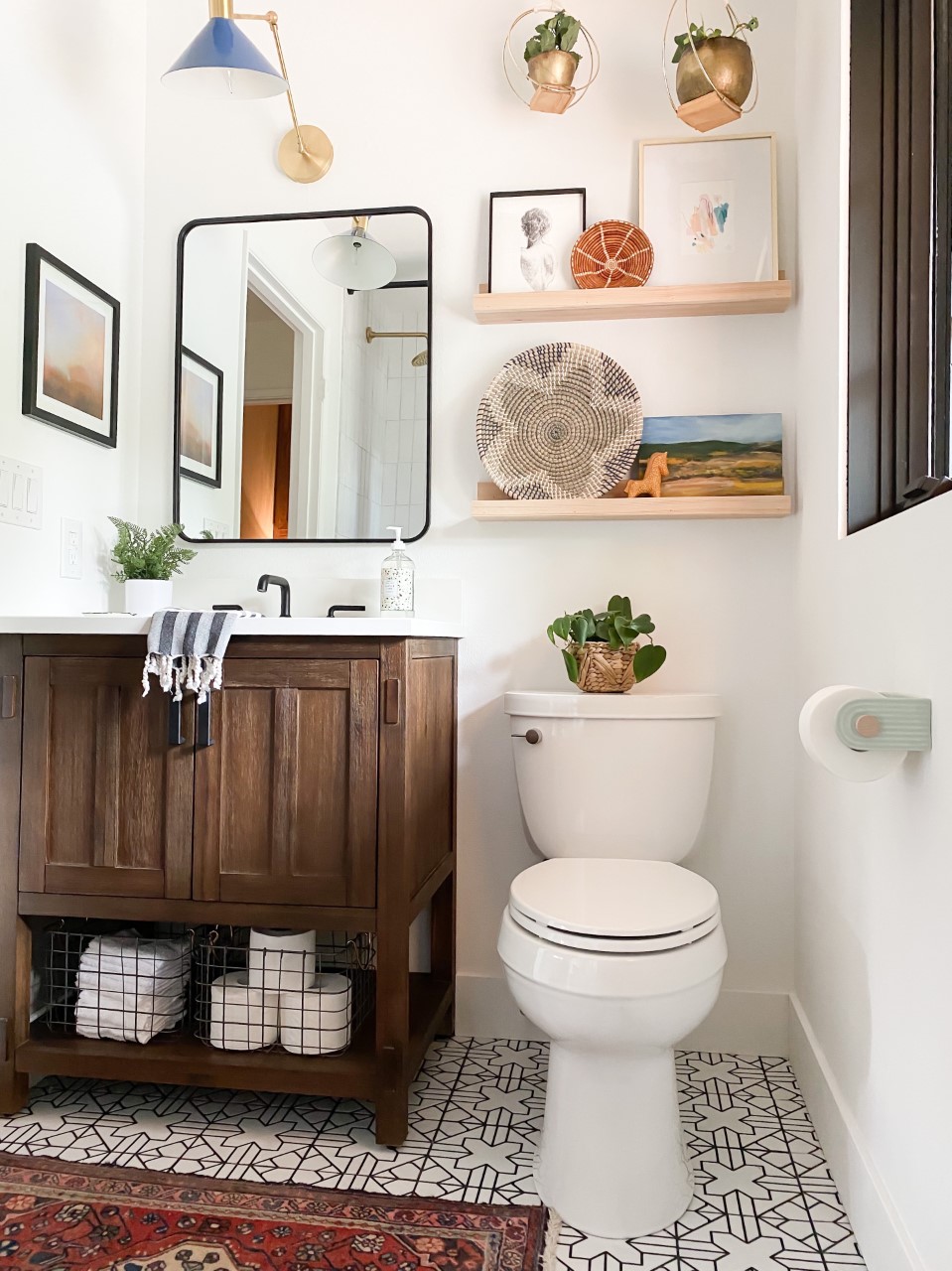 The Monarch light is perfect for a vanity light as it adjusts in two different spots so you can direct light in any direction that you prefer, but also disperses the light beautifully in a way that lights up the entire bathroom. The glossy blue and brass combination is so funky and adds just a little bit of personality and sass to the bathroom. It's really the perfect combination of form and function.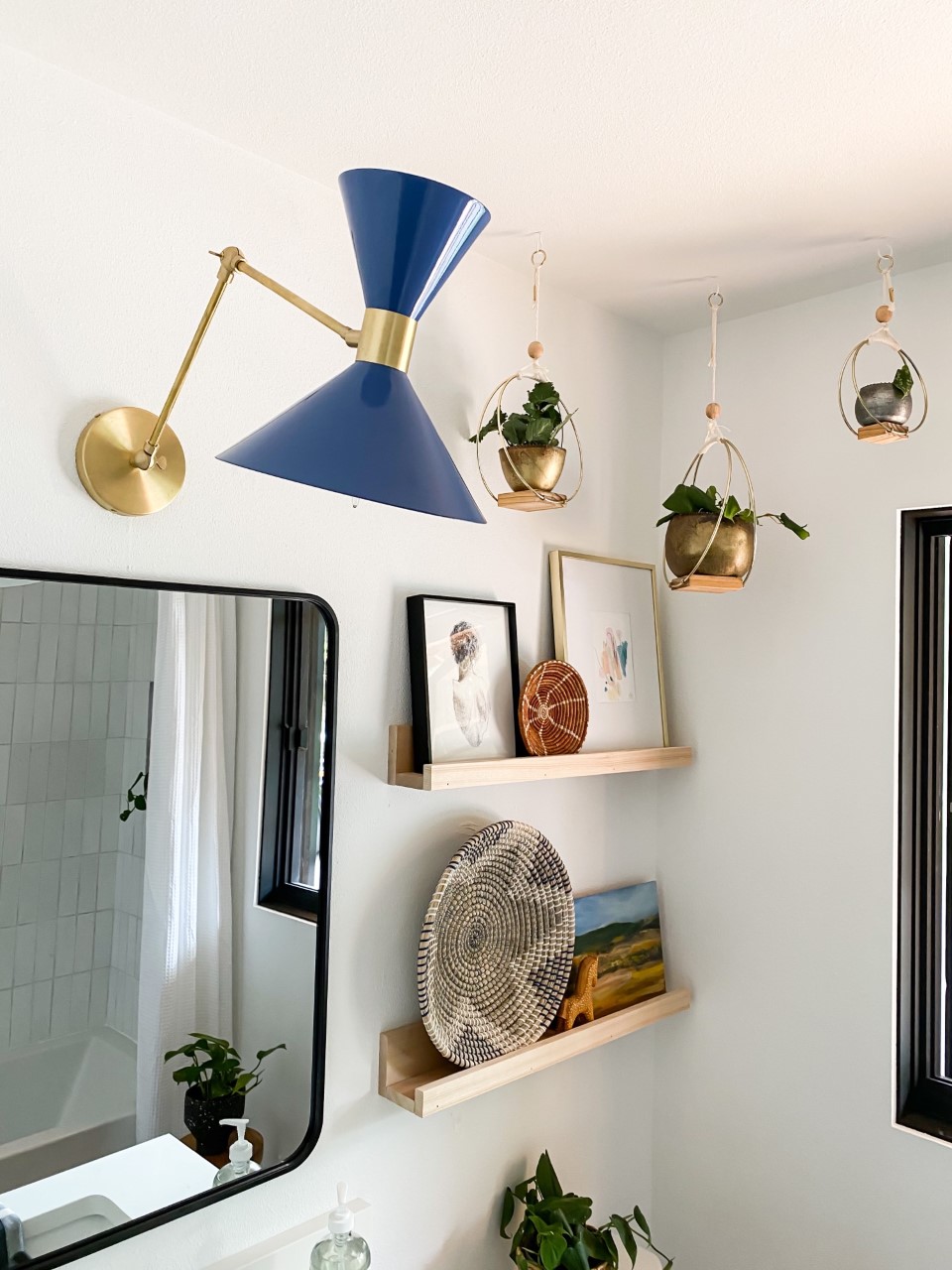 Our kitchen is also outfitted in Blueprint Lighting lights. For our flushmount, we went with their Model 130 Strobus in unlaquered brass. It is a show piece and definitely acts as the star of the kitchen!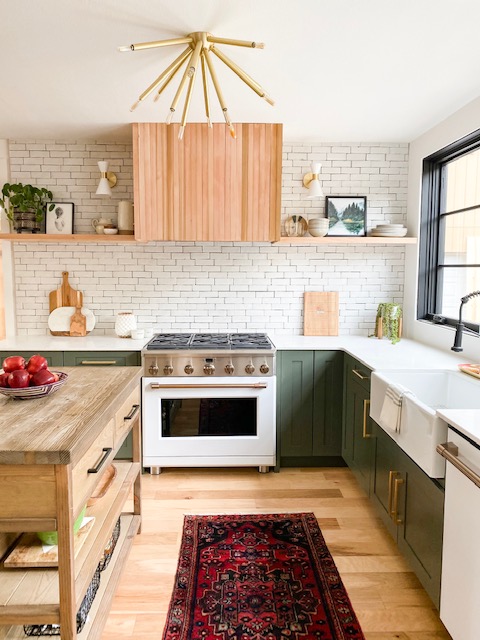 The sconces are their Campana Wall Sconce in stark white. I love them! Just like the bathroom fixture, they are fully adjustable and make a statement without overpowering the overall design of a room.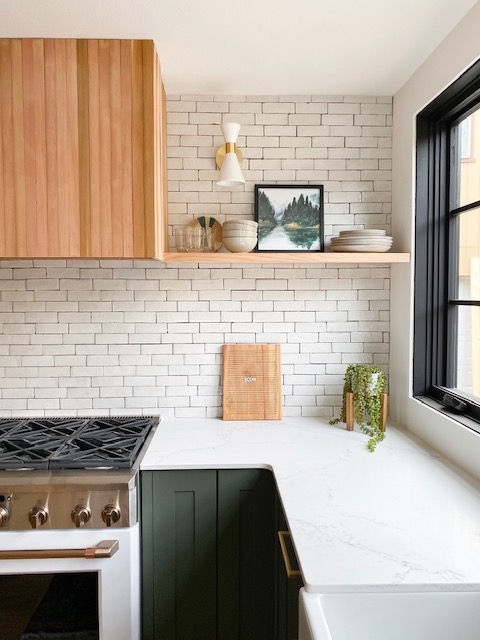 If you are in the market for some quality, handmade lighting, you'll definitely want to check out Blueprint Lighting. I have a feeling you guys will love their selection of beautiful fixtures. AND OMG I just saw on their site that many of their wall lamps are BOGO right now! SERIOUSLY, RUN!!! Happy Shopping, friends!