*this post contains affiliate links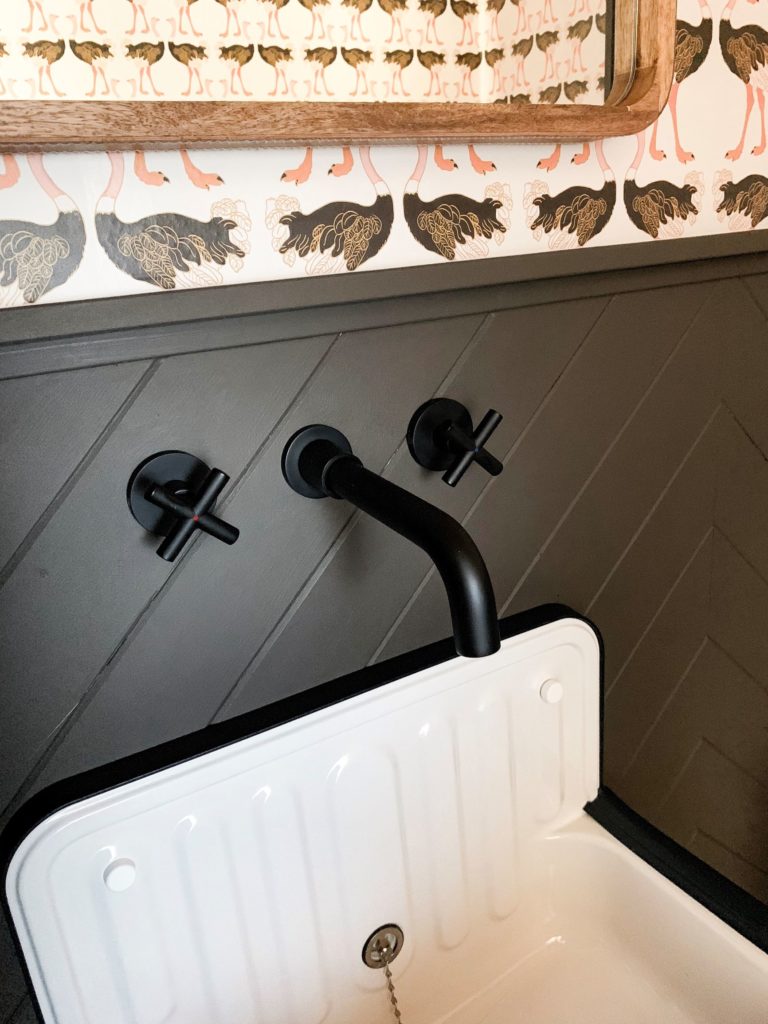 Ohhhhh myyyyyy goshhh….today is the day! It's been six weeks in the making and I am so excited (and SOOOOOOO relieved) that today is FINALLY reveal day for the One Room Challenge!
Are you ready for this? Ok – first, if anyone needs to catch up, here are links to Week 5, Week 4, Week 3, Week 2, and Week 1. Also, let's take a walk down memory lane to remind you what this space used to look like.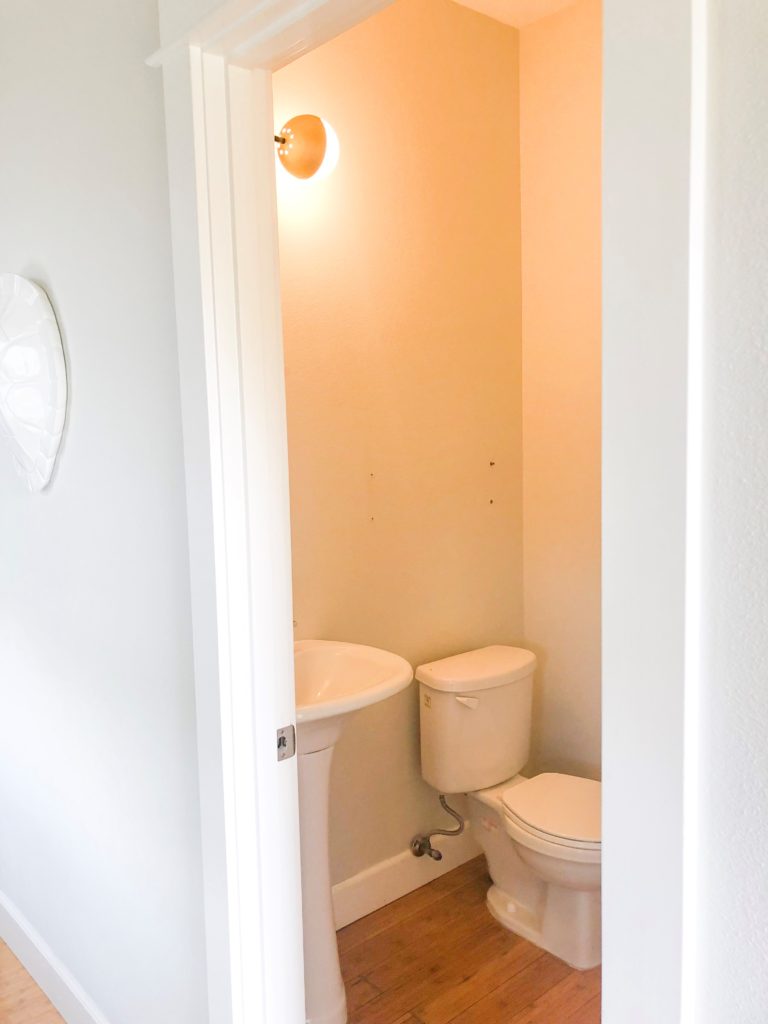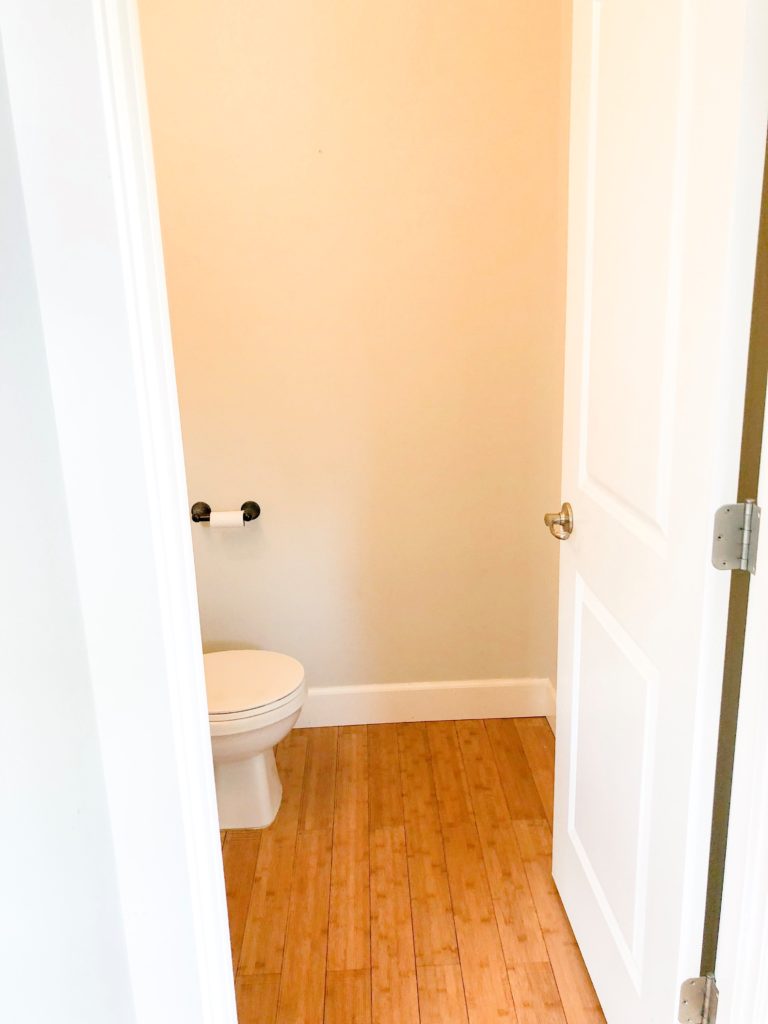 This little powder room is just off our front entrance so this update was much needed as it's one of the first sights you see when you enter our home. Did you just die of boredom? Or maybe just doze off for a quick nap? Just me? Well…this new view is giving me all those good feeling feels.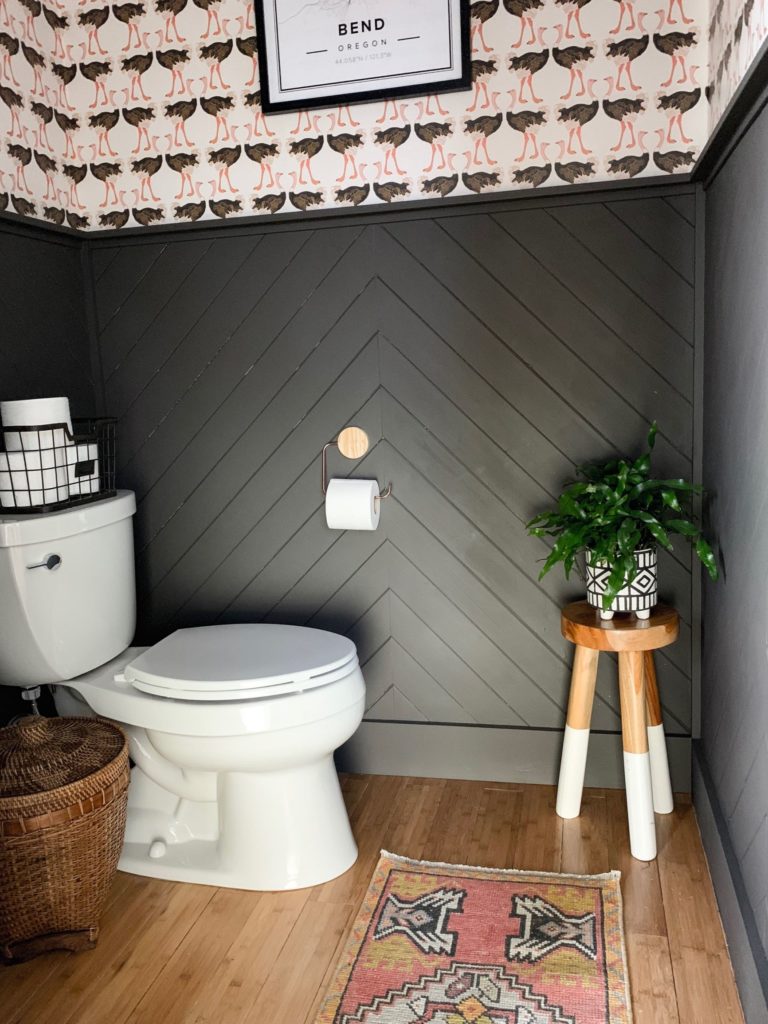 One of my goals for this house when it comes to design choices is to just go for it! Every wall (and ceiling) was beige when we moved in and so I am doing my best to inject some personality into this place of ours.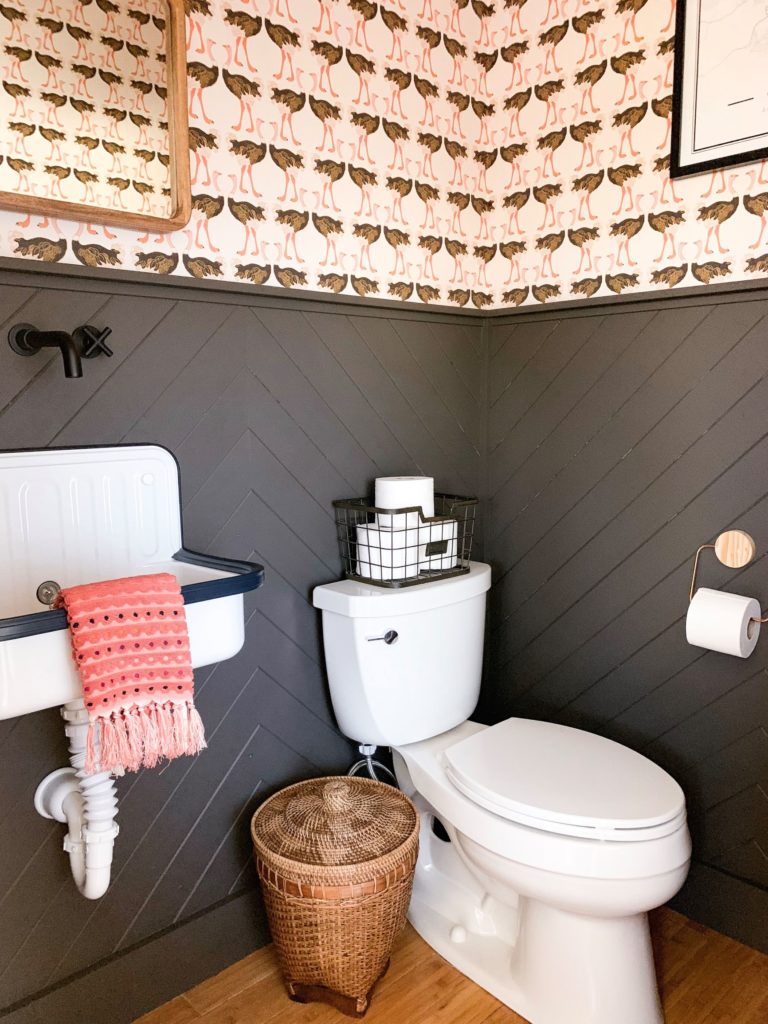 The room all started with when I found this wallpaper from Milton & King. Everything else was planned with this paper in mind. I wanted to keep the art simple and opted for a single statement piece with a map from Mapiful. It was so fun to customize this baby with a simple black and white map of the city in which we live. It feels like a special touch!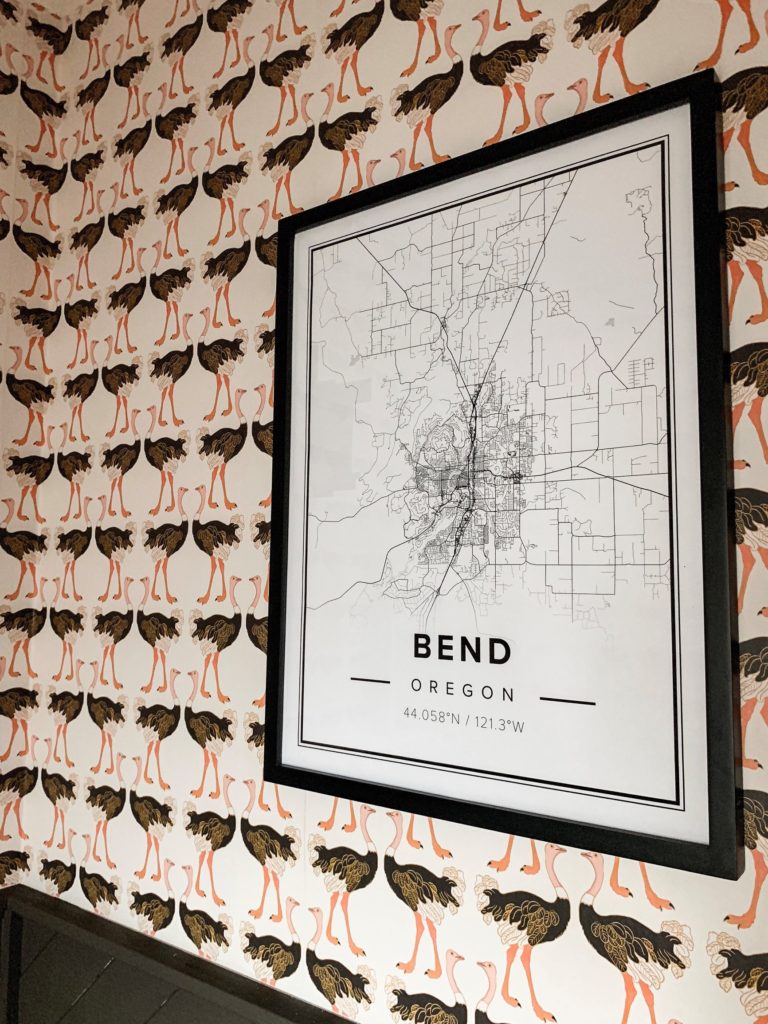 I've always loved this sink and think that it gives the room a funky, retro vibe. I'm so happy to have finally found a place to use it!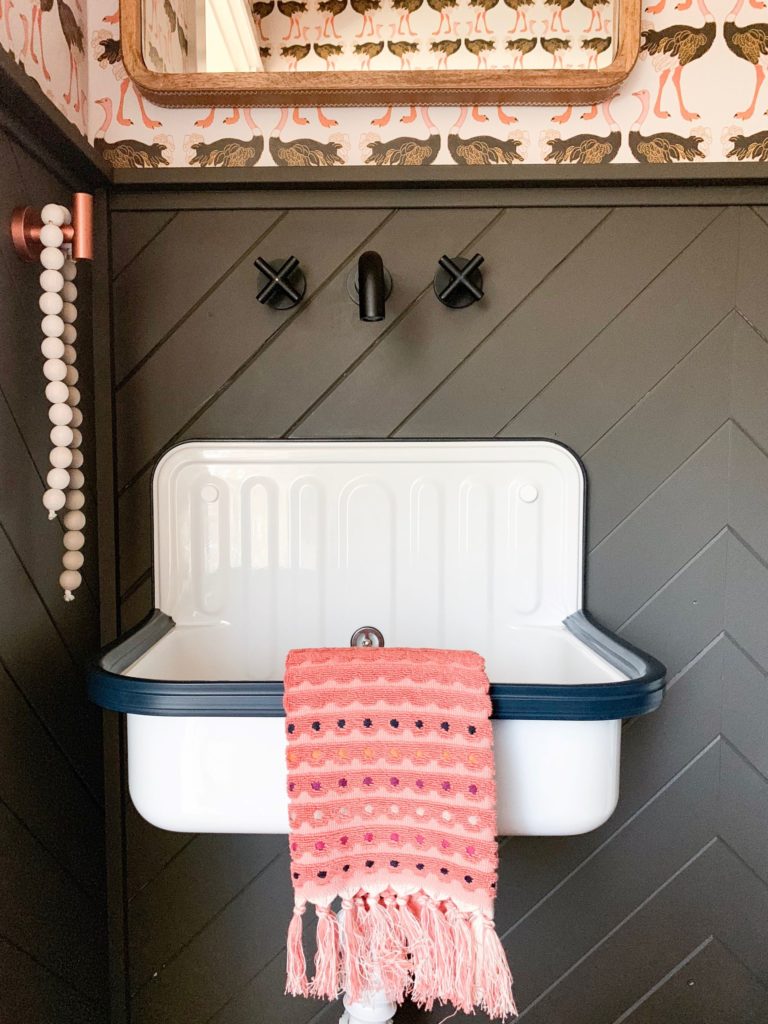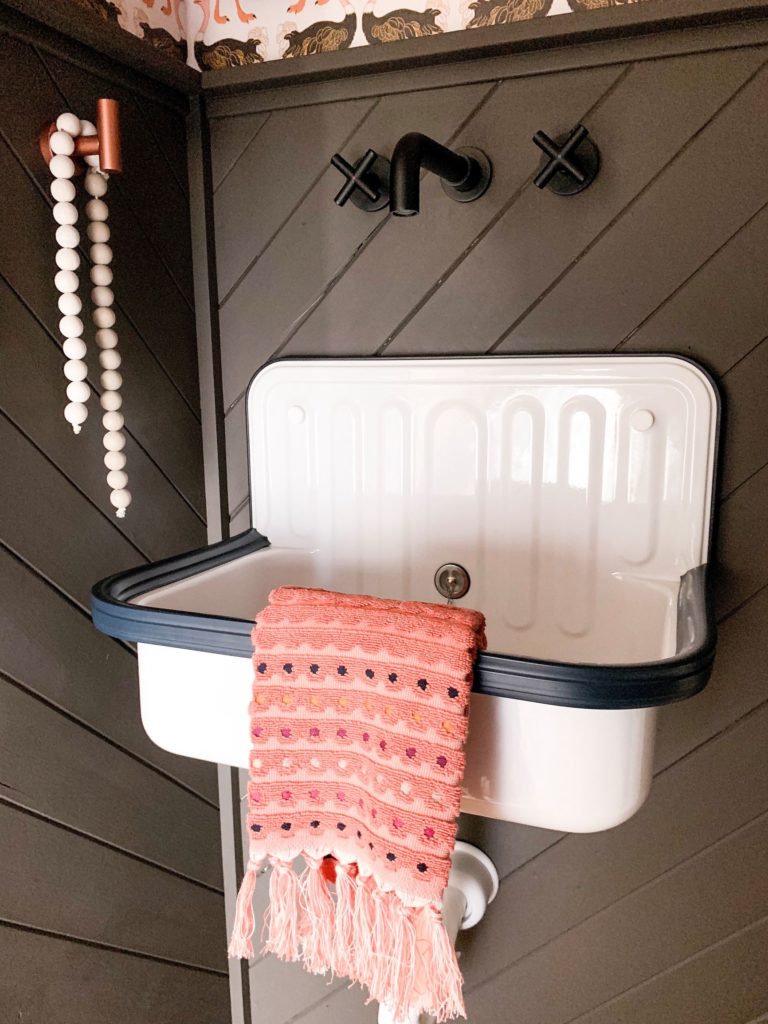 I wanted to keep the lighting modern and simple and I think this light from Modern Komfort works perfectly for this small space.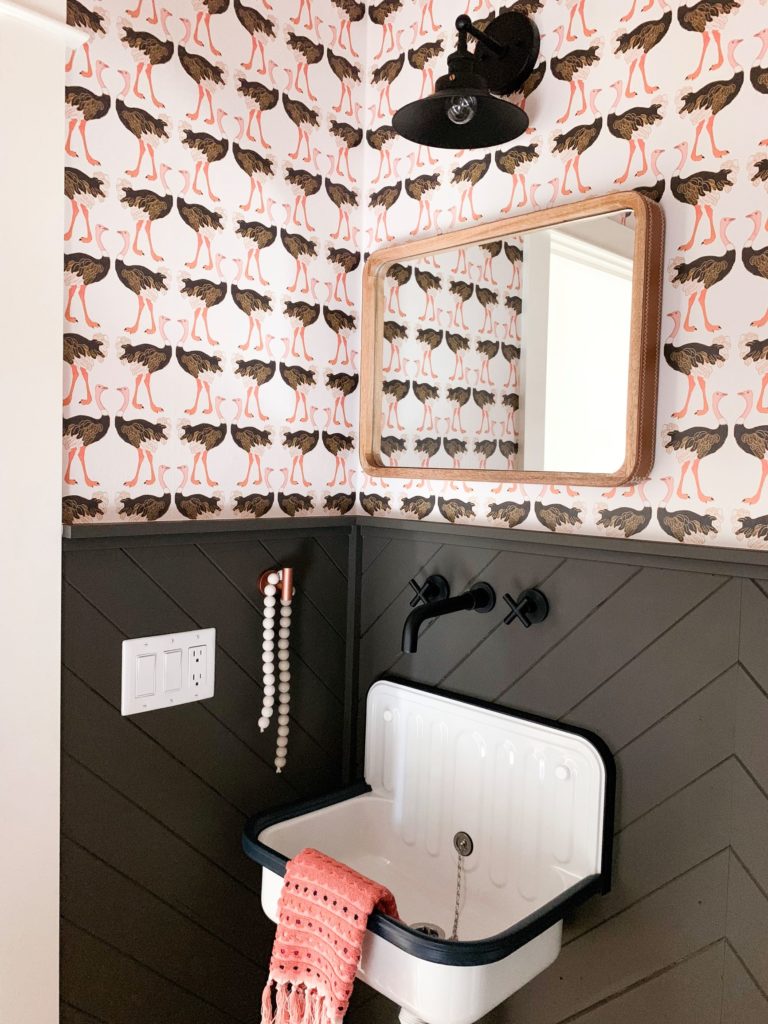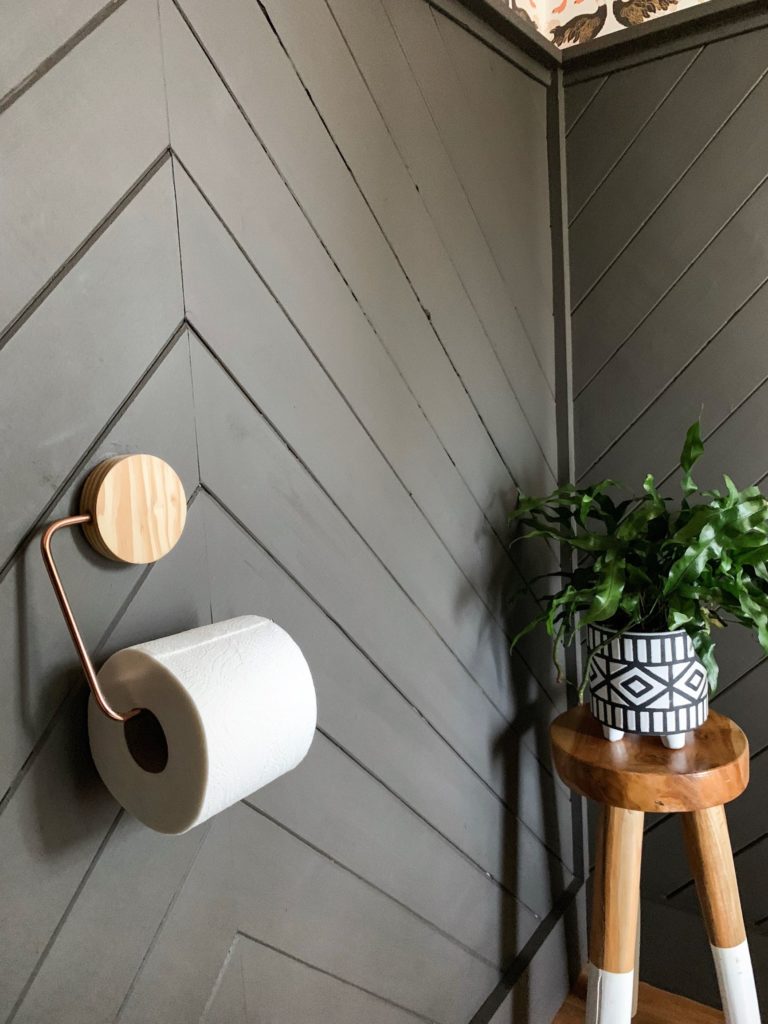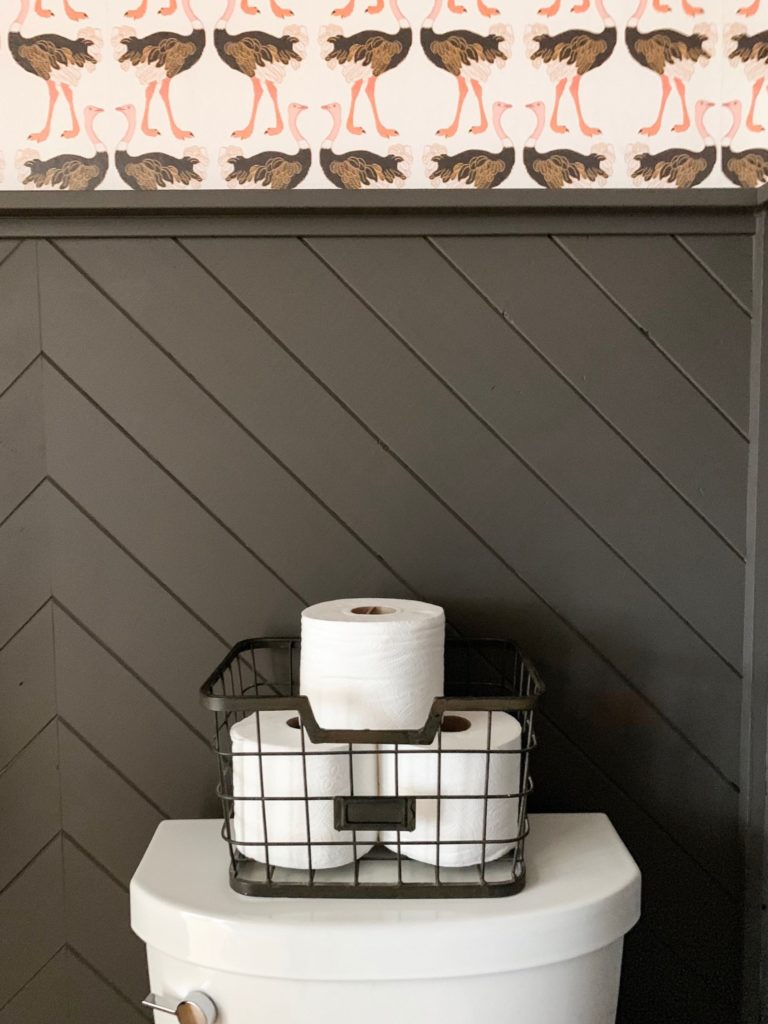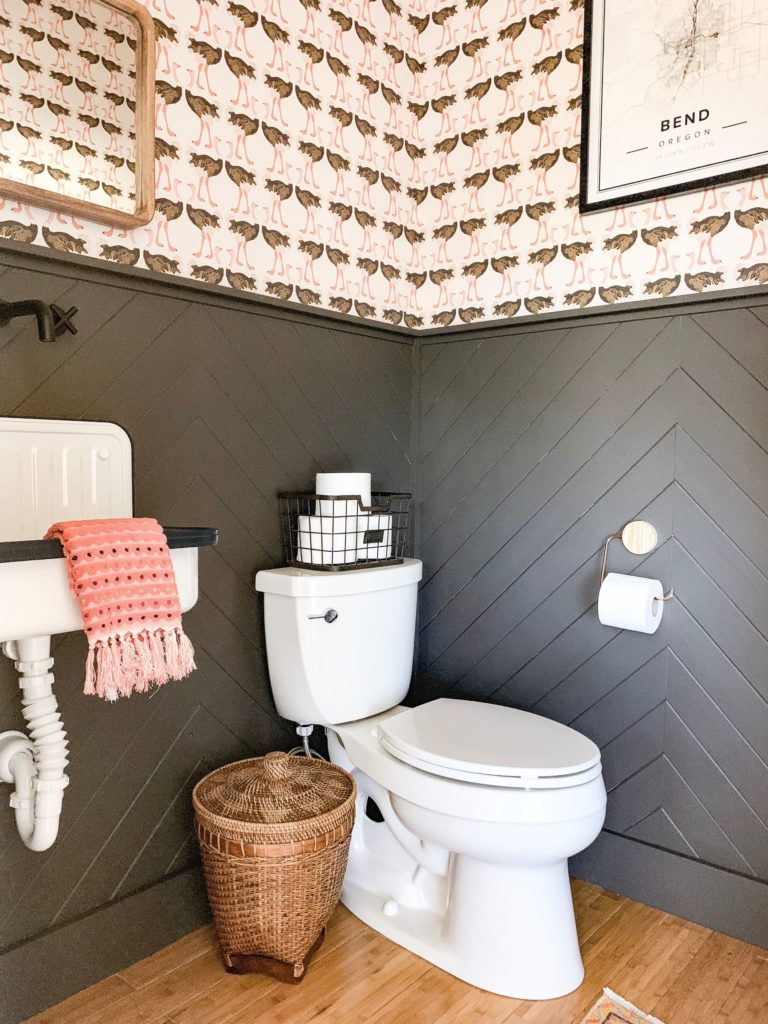 I'm so excited to have a new powder room for our guests to enjoy as we will have a house full of family while we host Christmas this year. I owe my boo a BIG thank you for all his hard work and for not running away when I said, "I found some ostrich wallpaper that I wanna use in the bathroom." Also, a big thank you to Phil, my dad, and my sister and her husband for donating their time to help me out as well!  Welllll…what do you think? I hope you love it as much as I do! And be sure to check out all of the other reveals! I did a little snooping around today and have already found some amazing transformations!