I'm coming at ya today with some very exciting news! I'm officially taking part in my first One Room Challenge! What's that, you ask? Well….lemme fill you in. The One Room Challenge is a bi-annual design event where participants completely renovate a room in six weeks. Everyone checks in once a week with a progress report (or lack thereof) and spills the beans about the good, the bad, and the ugly. This event is designed to encourage and inspire, which is totally my cup of tea.
The space that I'm going to focus on is our teeny tiny downstairs half-bath. It's small and since this is my first go-around with the ORC – I figured it was kinda the perfect fit. So, here's my vision. And I'm going to give myself permission to change my mind at any point. Mmmmmmkay?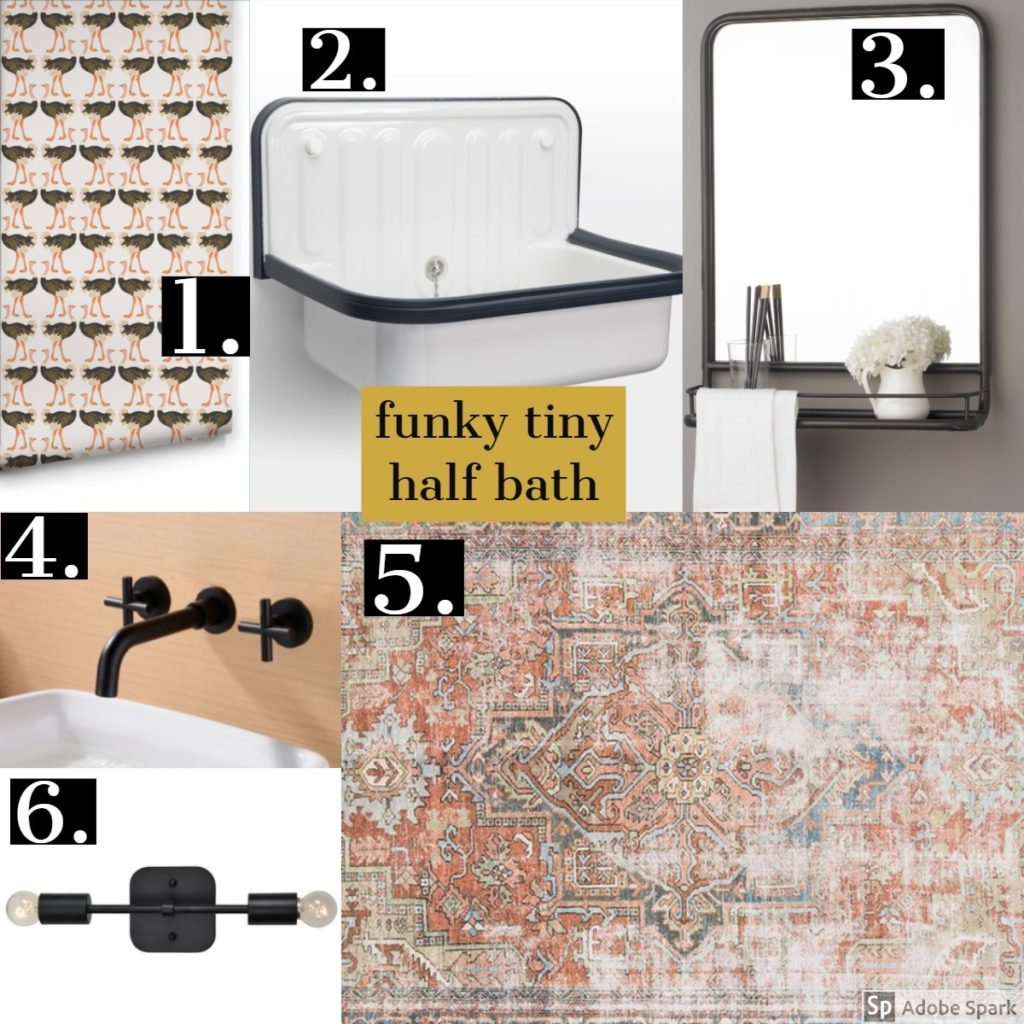 1. // 2. // 3. // 4. // 5. // 6.
This lil'baby of a bathroom is located just off of our front entrway. Soooooo, it makes sense to me that it should be pretty as guests see this room right as they walk into the house. Also, weighing in at just 23 square feet, I feel like I can manage her.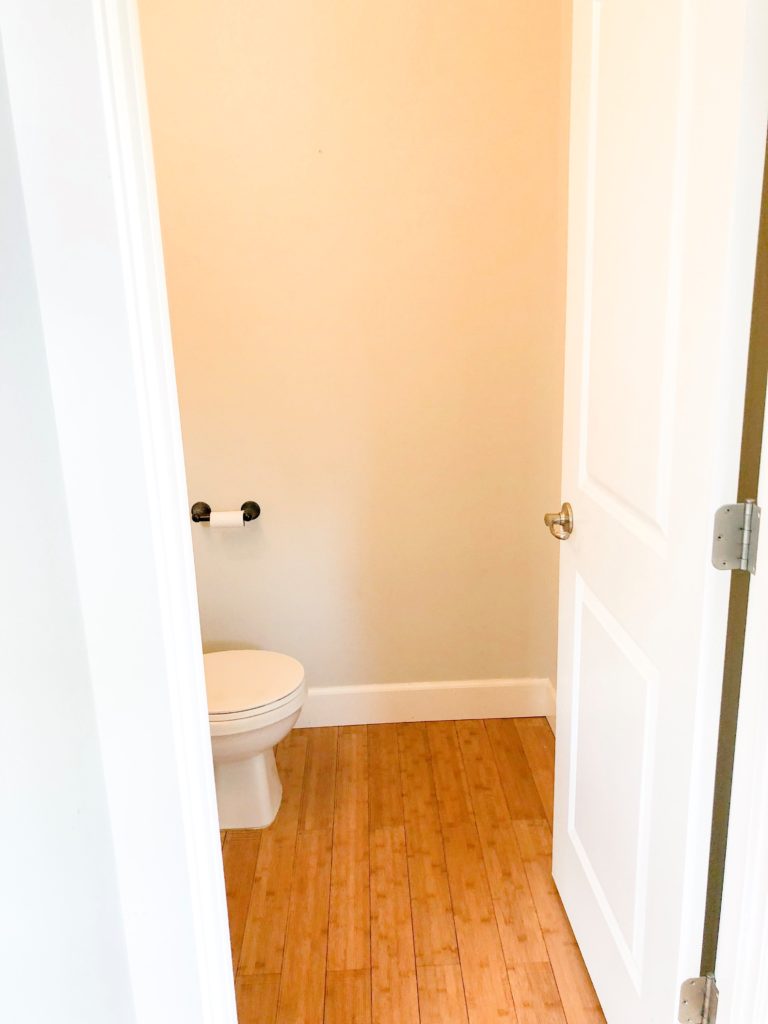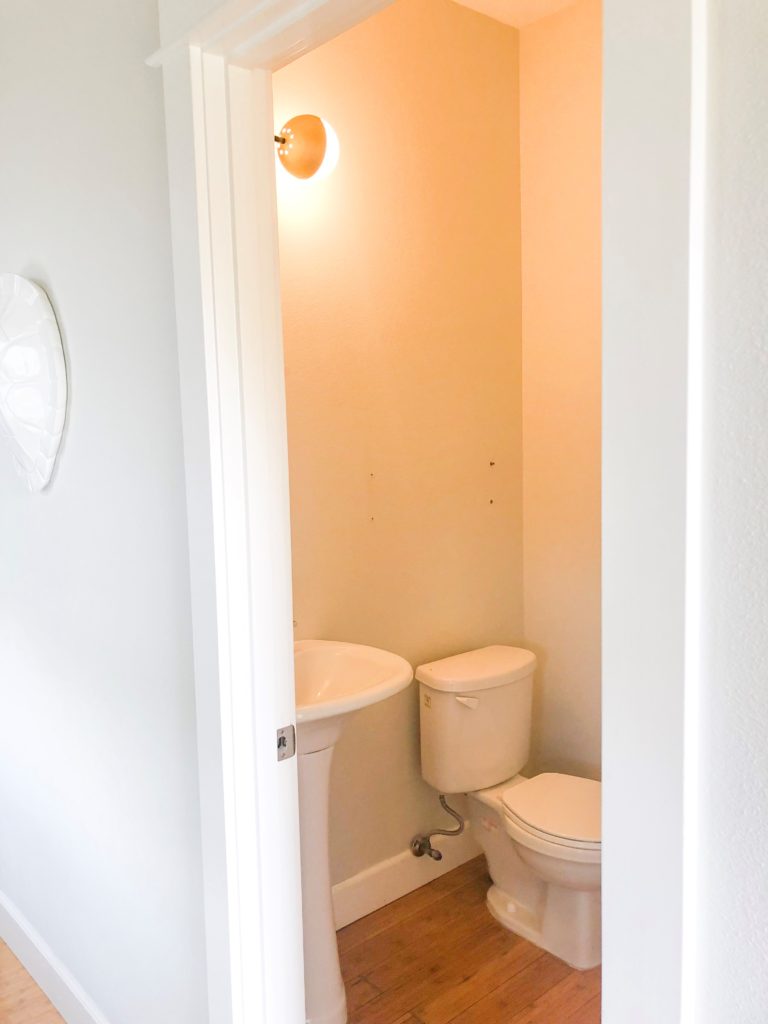 As far as the game plan goes, it's pretty simple. The floors will stay the same as they are the same wood that carries throughout the entire lower level. I'm thinking about some kind of wainscoting to wrap around the entire room – but modern. Still working out the details on that so we'll see what I can come up with. And then my crown jewel of the entire room is going to be my ostrich wallpaper from Milton & King. It's so fun and quirky and I'm in love. I think I'm going to give it a big hug when it's finally installed.
Alright!!! Here we go! I will be back next week with all the updates!!!!