Well hellllllllooooo week two! Things have been moving right along over here with this One Room Challenge and I am so excited to finally be able to catch you guys up on all the good progress we have been making! Last week, I mentioned that we have been busy planning and working on this space for the last few months but couldn't fill you in on all the details in an effort to keep the project documented for you all in a way that makes sense for the timeline. As always, here's a look back at my vision for the space.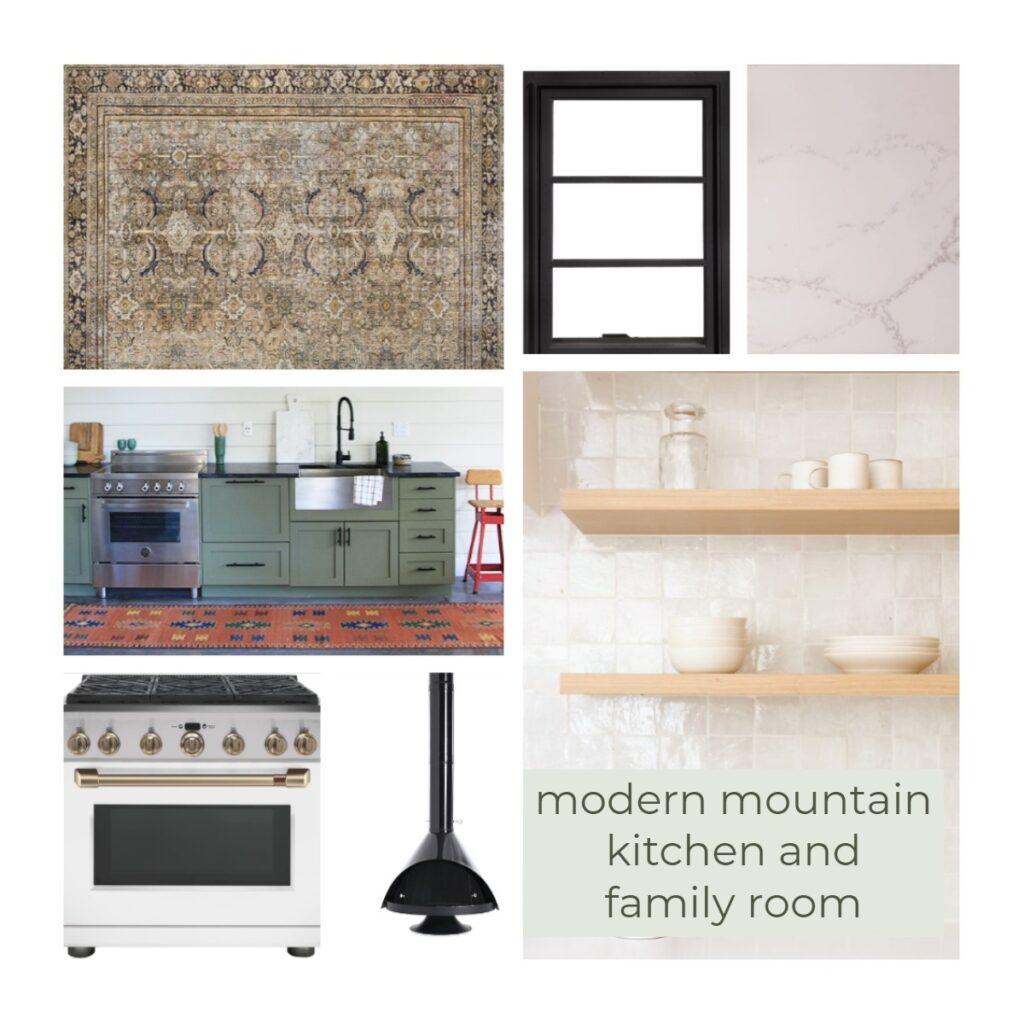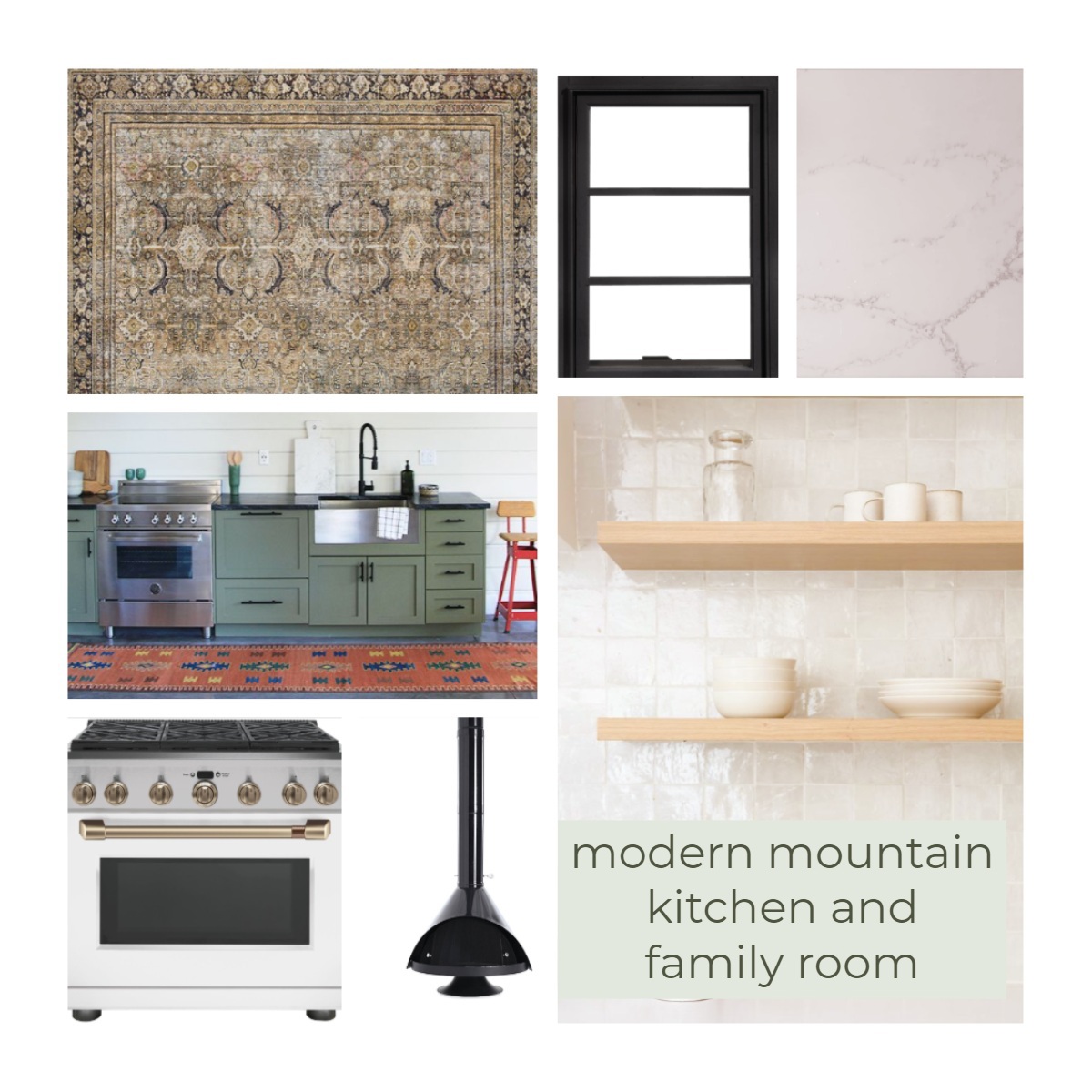 Every time I look at this moodboard…I get butterflies in my stomach. Seriously so excited to see this project come together! But for now, let's focus on Week Two. The name of the game for this week was all about demo! Here is what the kitchen looked like last week.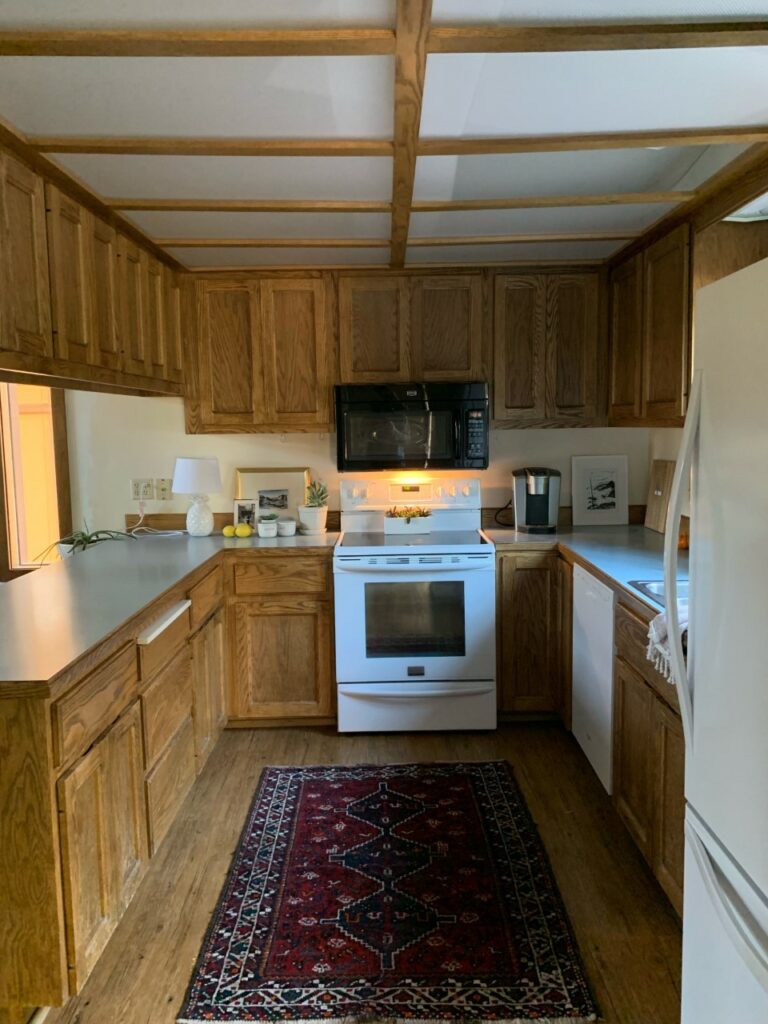 And here's how we look today!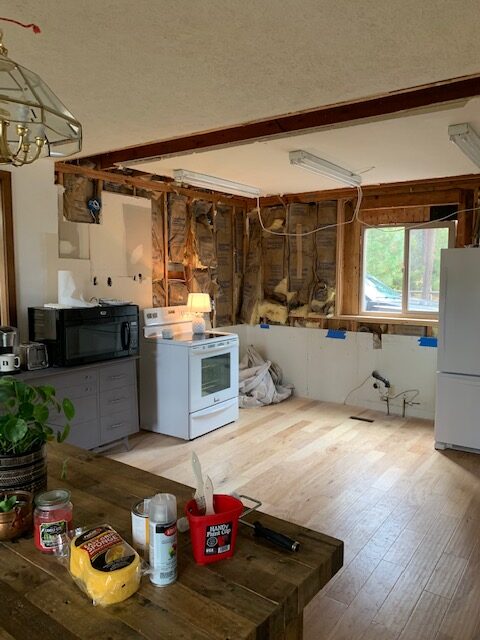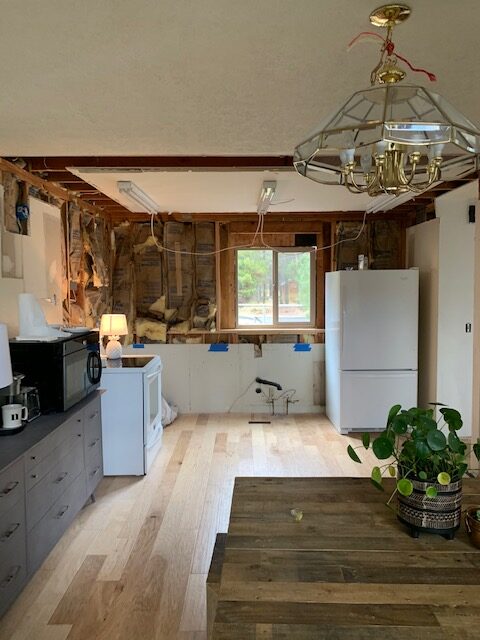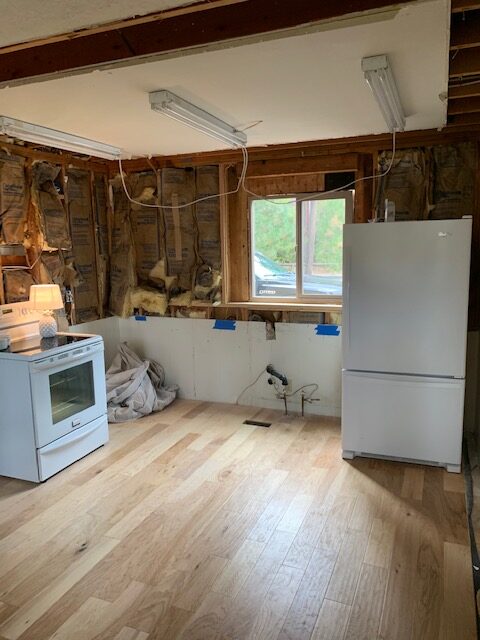 You can see we have been busy tearing this house apart! But, we can't put it back together until we have a blank slate! One thing to note as well, a lot of things are happening here simultaneously. You might notice that we have brand new wood floors down here that my saint of a husband has been laying during every spare moment he has. The kitchen was totally rewired this weekend to accommodate an entirely new lighting plan. All the walls have been getting fresh coats of white paint. Which was the first time I have ever painted any room white, but this house is screaming for light, bright and fresh. So, I listened to my house and happily hopped on the white band wagon. And lastly, the kitchen window is just propped up there in its original spot, but is being replaced this week after the new windows arrive. Told ya we have lots of stuff going on here at once!
Here are some more shots of us from the demo during the last few weekends.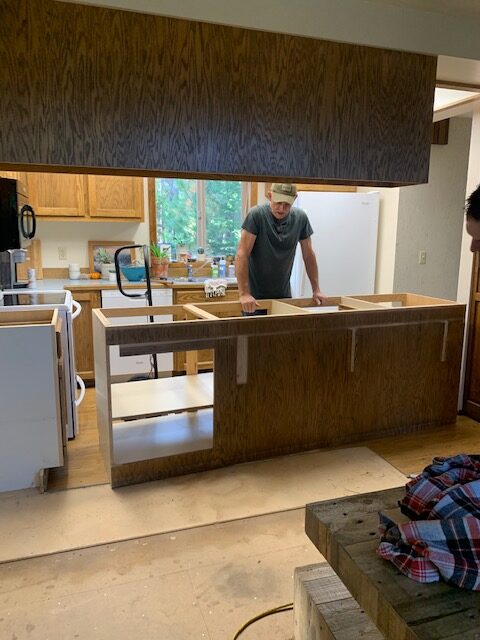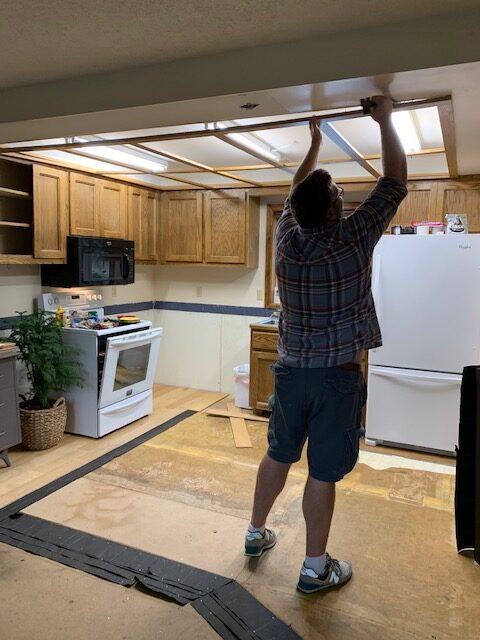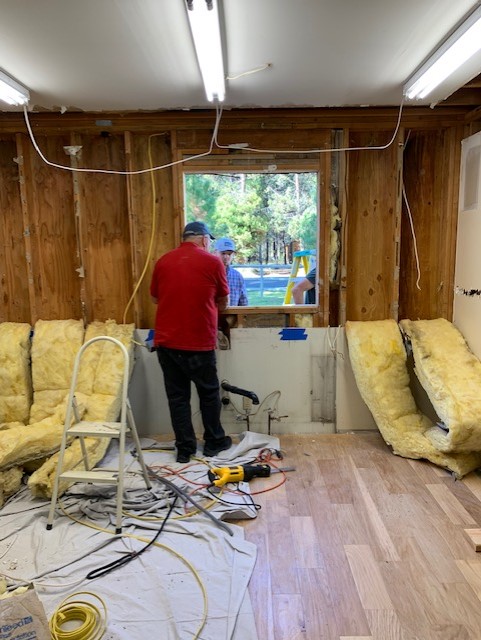 Thought I would also add this one of my sister because it's such a cute one.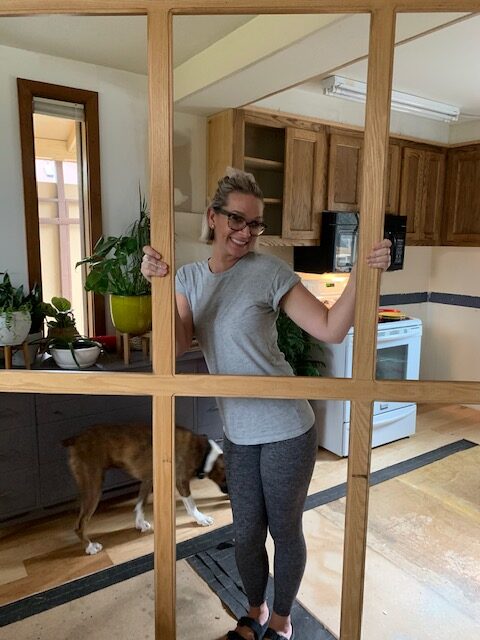 Being kitchenless hasn't been as bad as I thought it would be. Dinners have become pretty simple around these parts, and I'm not the primary cook in our house so it doesn't bother me one bit. Think lots of cereal and frozen pizzas! We convinced our kids that living without a kitchen is a lot like camping and they love to camp, so they are thinking that this whole thing is rather exciting! Plus, we will have a new kitchen to enjoy when this is all over so I am keeping my head in the game and my eye on the prize!
What's up next –
Finish floor installation
Touch up paint
Paint fireplace brick and tile hearth
Install new fireplace
CABINET INSTALL
Countertops/sink/faucet install
Tile
Range hood
Shelves
Lighting
Is it me or did it just get hot in here? Deep breaths and one thing at a time, right? Wish me luck this week and watch my Instagram stories for all the reno progress videos and pics. See ya next week!!! XOXO
AND BE SURE TO CHECK OUT ALL OF THE OTHER DESIGNERS THIS WEEK TO SEE WHAT THEY'RE UP TO!
At Charlotte's House | Design Addict Mom | Erika Ward Interiors | Erin Kestenbaum | Girl & Grey
Gray Malin | Hommeboys | I Spy DIY | Jewel Marlowe | The Learner Observer | Making it Lovely
 Nicole White Designs | Old Brand New | Oscar Bravo Home | Place of My Taste | The Rath Project
Room for Tuesday | SG Style | Undecorated Home | Veronica Solomon | Media BH&G | TM by ORC