Howdy friends! Welcome to week three of the One Room Challenge and I can't even believe it! Where is the time going? Let's get into this, and I will fill you in on allll the happenings around these parts! There are LOTS! For anyone who's new here, here is my vision for the space, and if you'd like to look back to week two or week one, feel free to clickity click!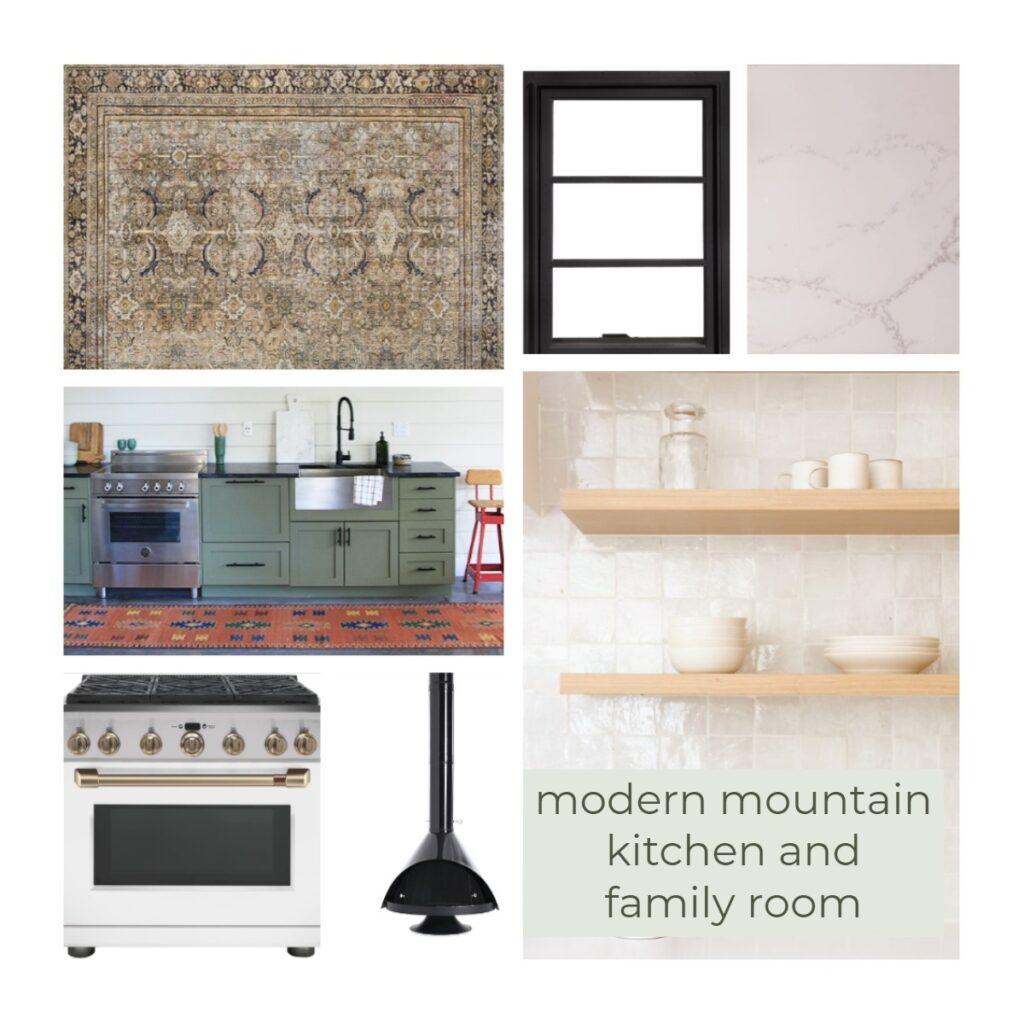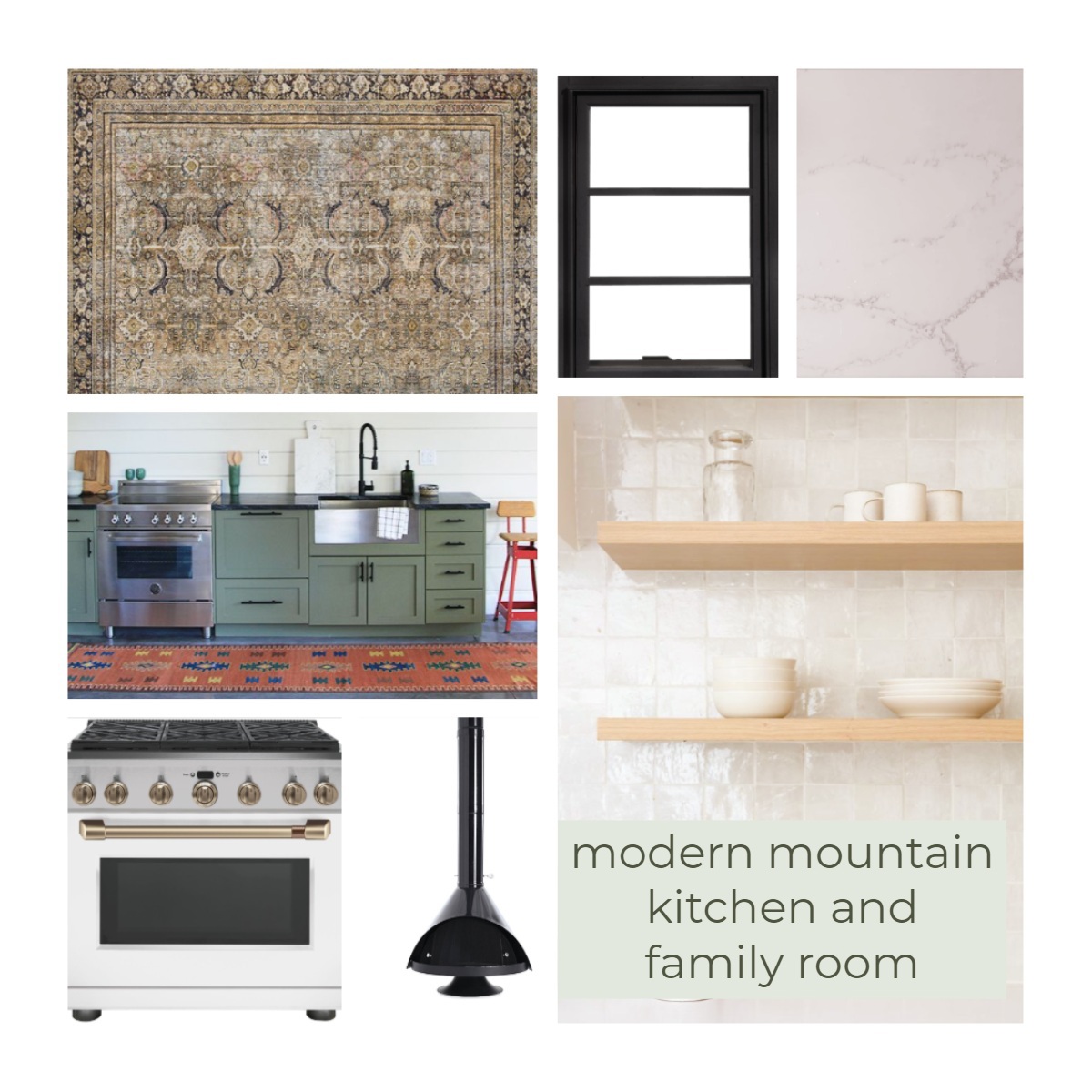 Let's start with windows! Sierra Pacific Windows provided me+ with three of the most glorious, modern, sleek, black windows and to say that I love them would be the understatement of the century. Here is what the above the sink situation looked like before SPW came to the rescue.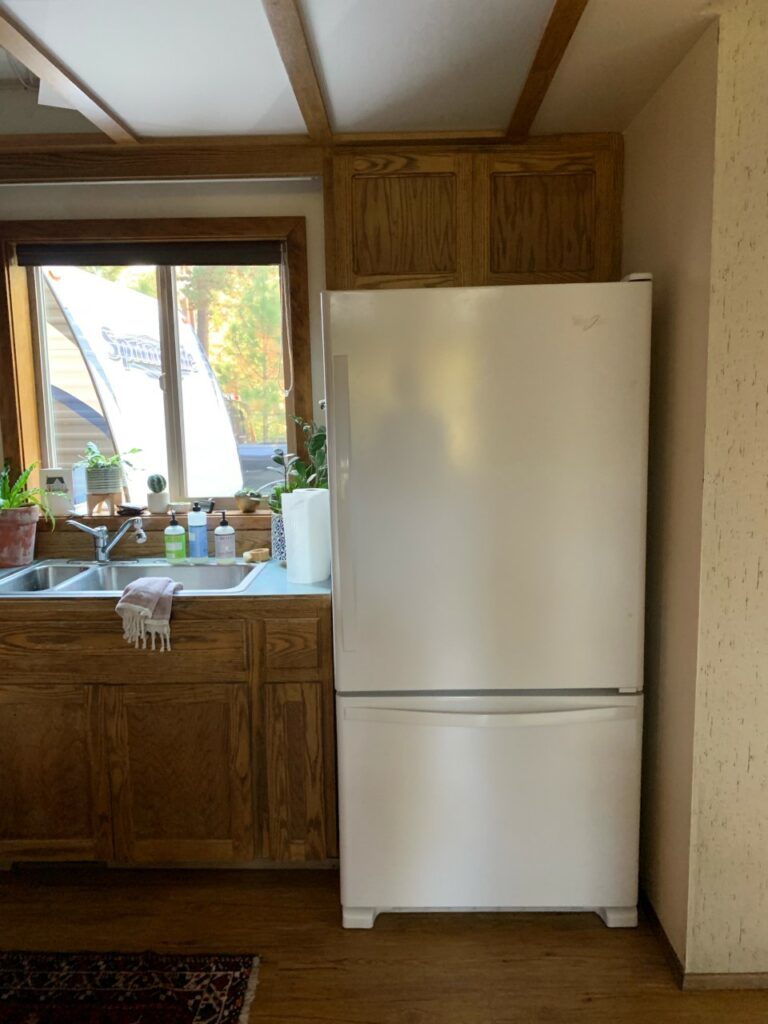 And now LOOK!!!!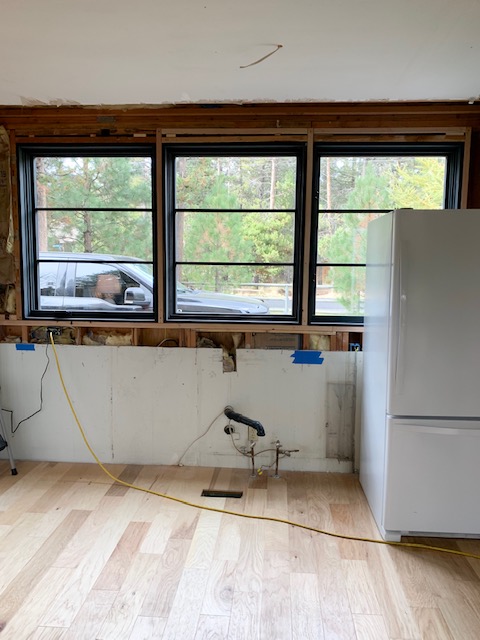 CAN YOU EVEN?! Guys…I love these windows so much that I could write them a poem about my deep, intense and everlasting love. Just kidding…but only sorta. We spent an entire day installing these bad boys and lucked out big with a Dad who was a commercial glazier for forty years. So he definitely knows his way around a window install. It was so exciting and scary all at the same time! It seems obvious when you think about it, but you have to cut giant holes in the side of your house, and that is NERVE WRACKING! I will write a blog post in the coming weeks to show you guys these beautiful windows up close and personal. Also, they have some pretty cool features!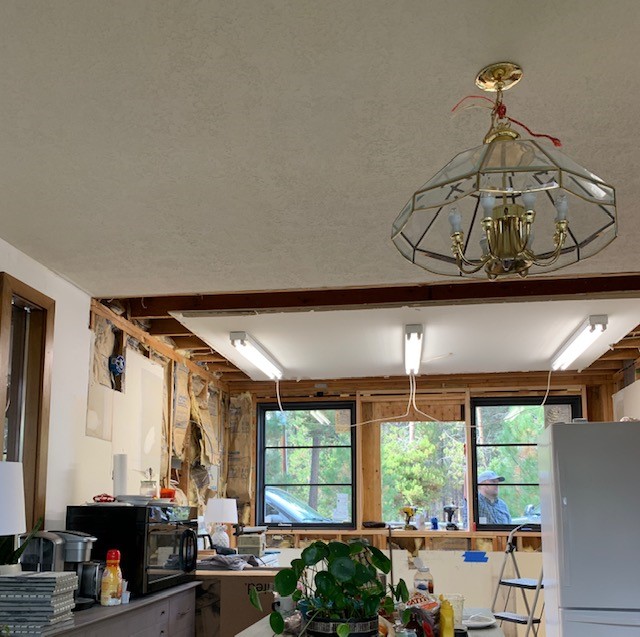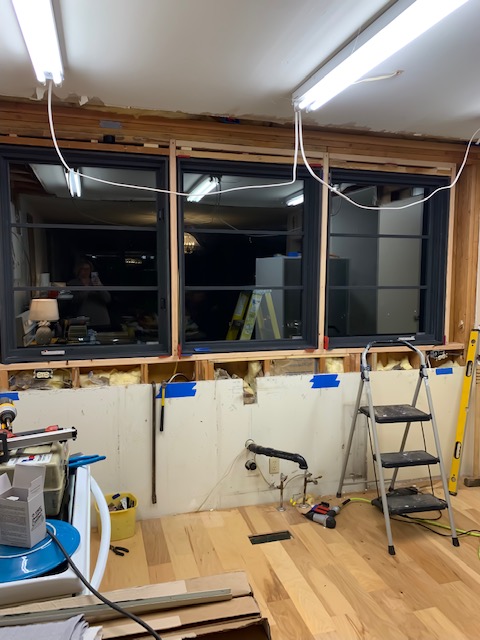 Another thing that we worked on this week was giving the fireplace a face lift. This is what the fireplace used to look like in all of its brown glory.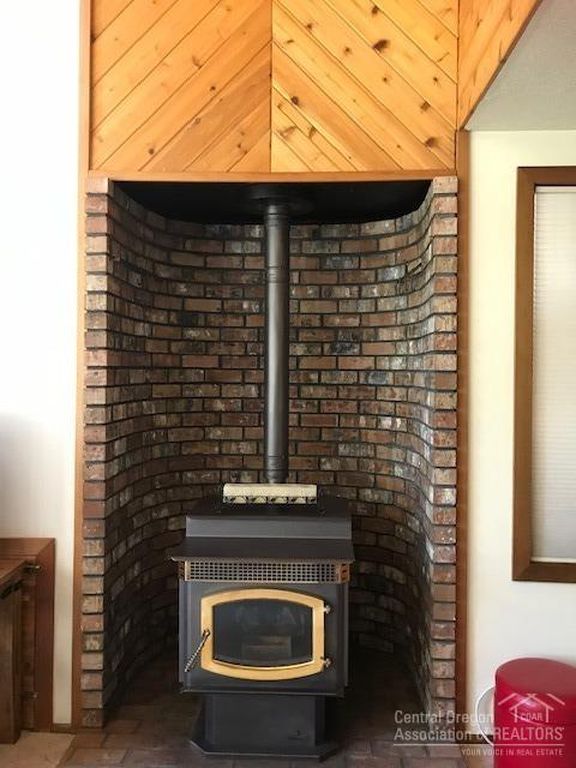 I decided right away that the brick was calling for some bright white paint to freshen it up.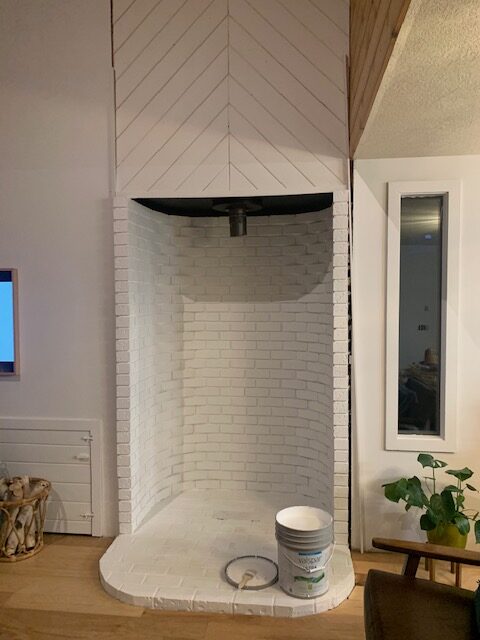 The old pellet stove that has been residing in this spot since 1993 was re-homed with a local family who have a rustic cabin on the river that they rent out to vacationers.  For the hearth, I am going to add a cool cement tile from Zia Tile that will add a pop of pattern. I have mentioned before that my goal is make this house feel alive again, and I think this funky tile addition will help do just that.
Finally, the last bit of demo was completed this weekend because this old pantry is going to house the new refrigerator with a cabinet surround.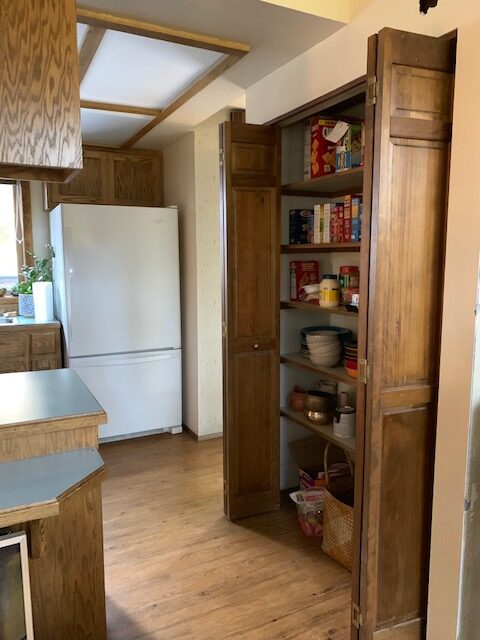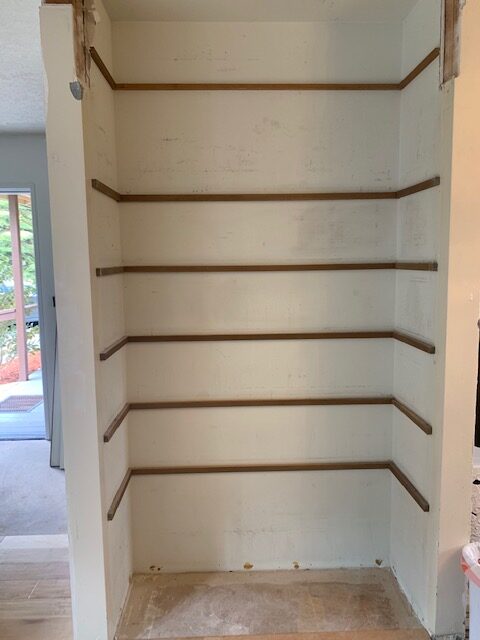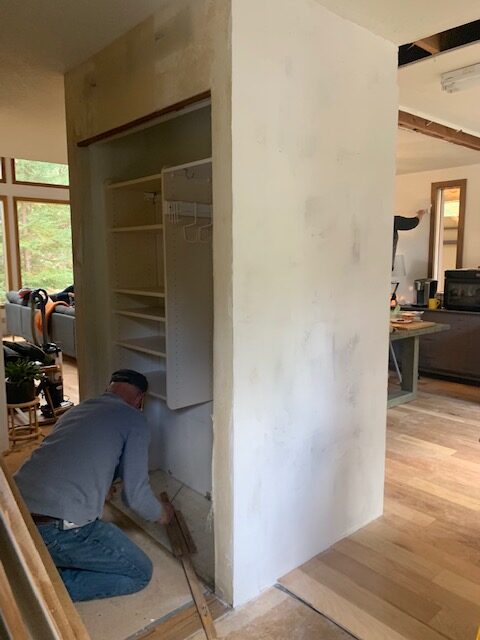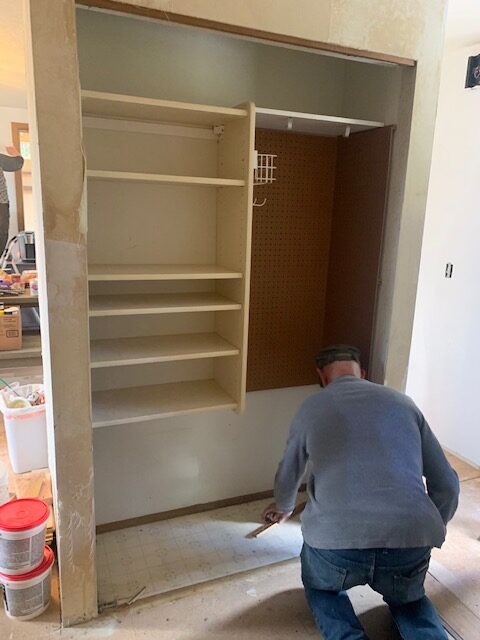 The closet that you see on the backside of the pantry will be removed to make room for the refrigerator and additional cabinetry. I was hoping to keep the closet for obvious reasons, but lost that battle so new drywall will be added in its place. And speaking of sheet rock, we decided to hire out some of the drywall/texture work out and I am so excited! We could really use the help, as our list of to-do's is looking looooong.
Tearing out these two closets brought us to our first major hiccup in our plans as well. We were sure that there wasn't any plumbing/electrical inside these walls that would get in the way of the refrigerator placement, but we were wrong. SO WRONG. Allow me to introduce our upstairs shower drain pipe. Which is now going to be re-routed to make way for the refrigerator. Not a huge deal…but definitely an unwelcome sight.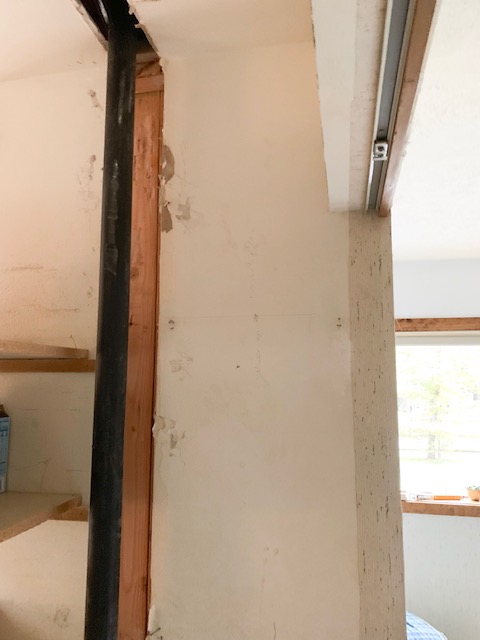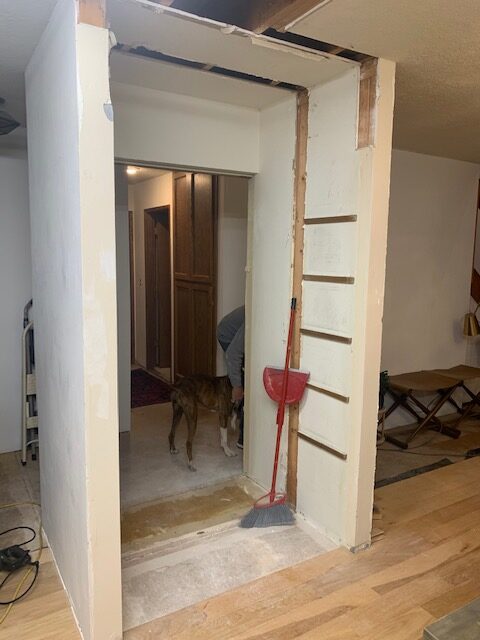 Ok…so here's what's on the list for this next week.
Finish flooring
Tile hearth
Finish painting walls and any touch ups that need some attention
Paint the ceilings
Rent scaffolding
Install new lighting in family room/dining room
I can't believe week three marks the half way point! OMGOSH there is so much to do! I'll be back next week with all the dirty deets for week four and don't forget to check out all of the other designers to see their progress! Until next week! XOXO
At Charlotte's House | Design Addict Mom | Erika Ward Interiors | Erin Kestenbaum | Girl & Grey
Gray Malin | Hommeboys | I Spy DIY | Jewel Marlowe | The Learner Observer | Making it Lovely
 Nicole White Designs | Old Brand New | Oscar Bravo Home | Place of My Taste | The Rath Project
Room for Tuesday | SG Style | Undecorated Home | Veronica Solomon | Media BH&G | TM by ORC