OH MY GOSH WE MADE IT! It's reveal day for the One Room Challenge and I am so excited that I couldn't even sleep…and I'm one tired lady too! Let's get right into it, shall we?!
And just in case you're new here, here are links to Week One, Week Two, Week Three, Week Four, and Week Five so you can catch up on all the craziness that has been my life during these last six weeks.
I am dyyyyyyying to show you all the After pics that I snapped yesterday (nothing like waiting until the last minute, right?), but first, let's take a walk down memory lane and have a look back at where we started. Here is the moodboard from which I planned the space. Also, peep these before pics…this place has come a long ways, guys.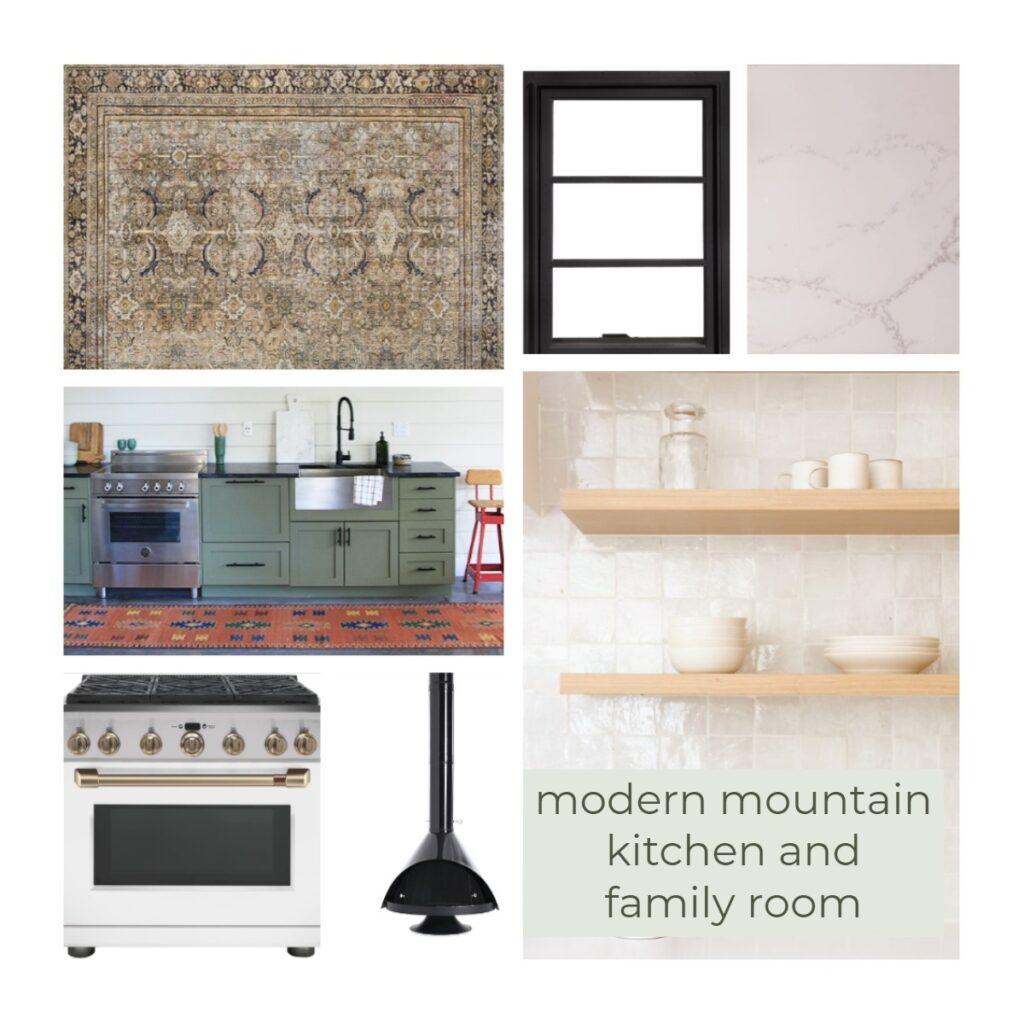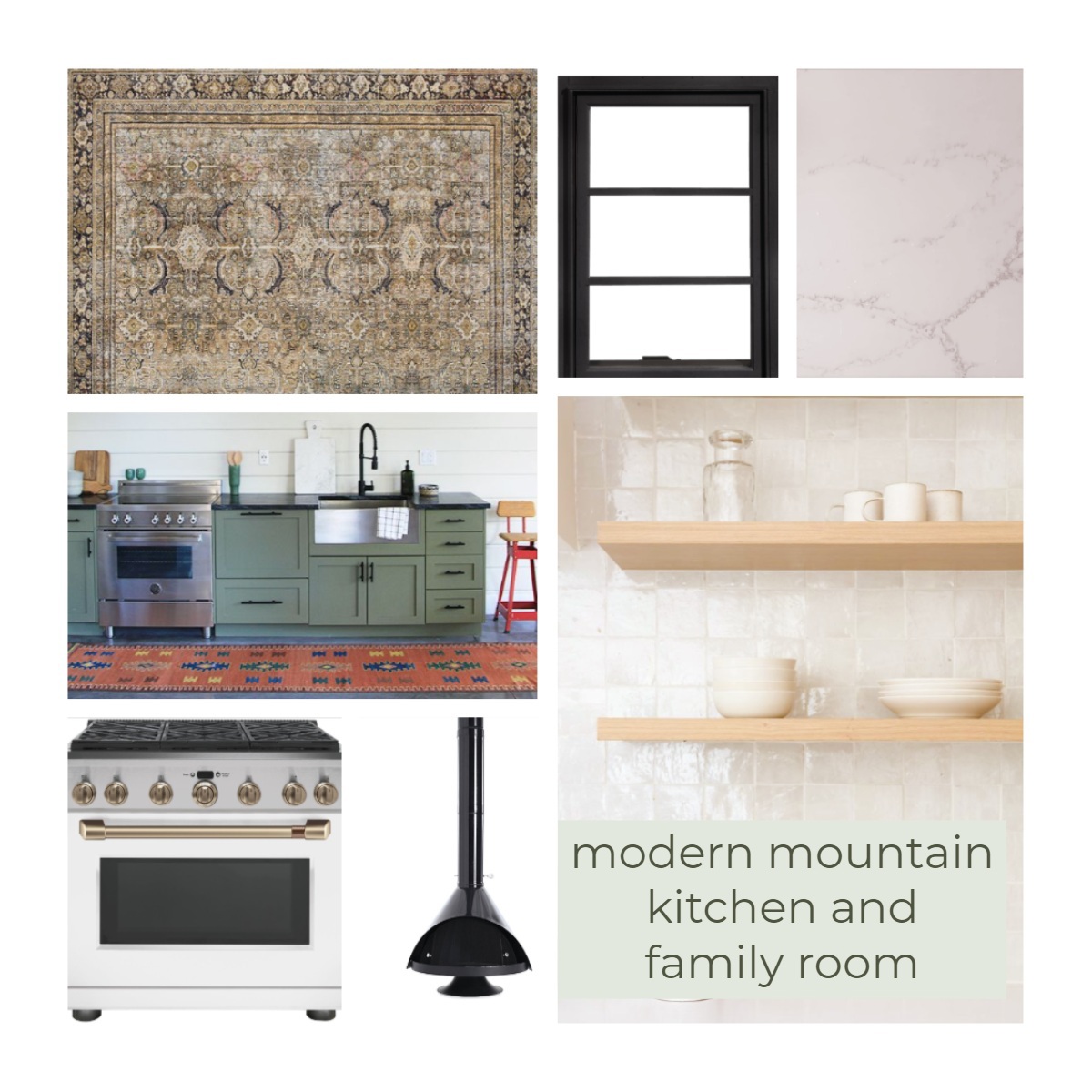 How about these…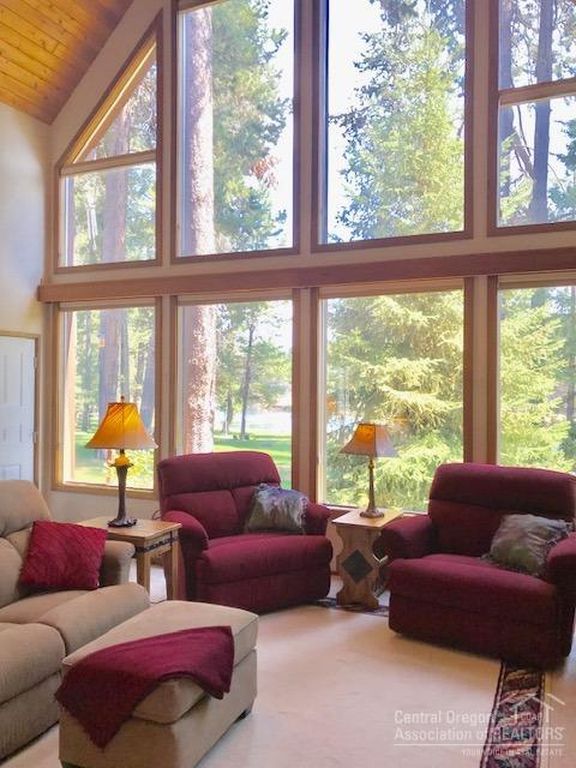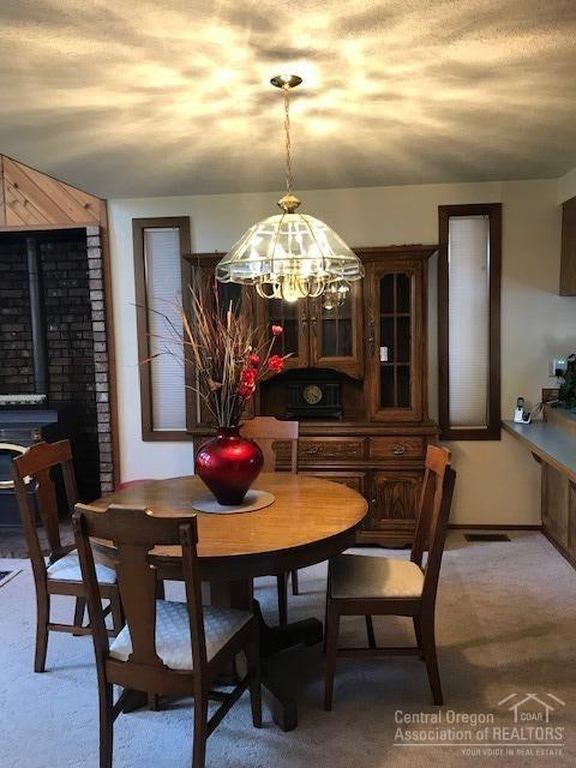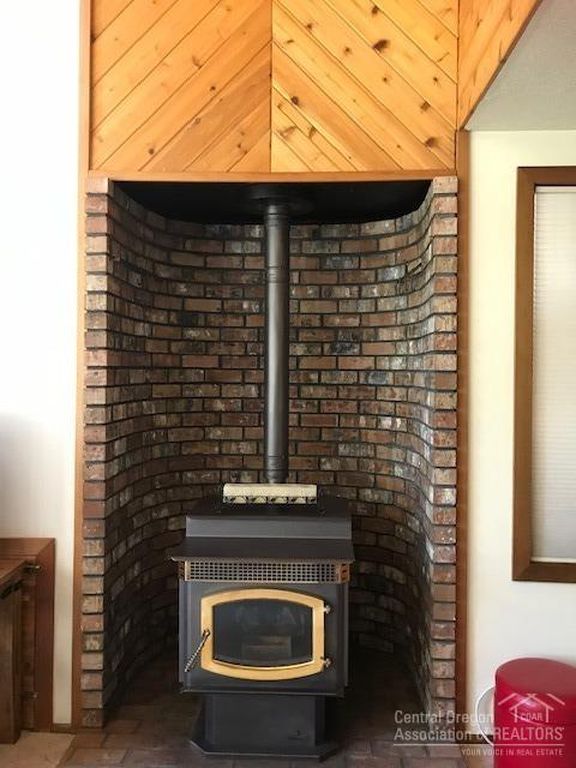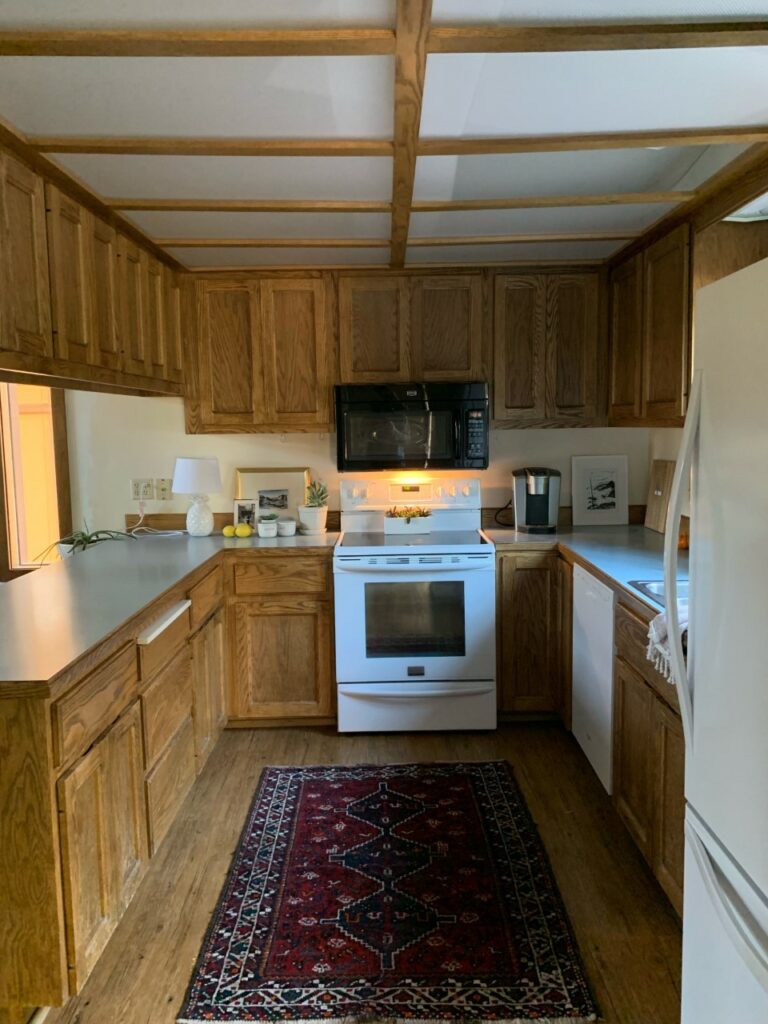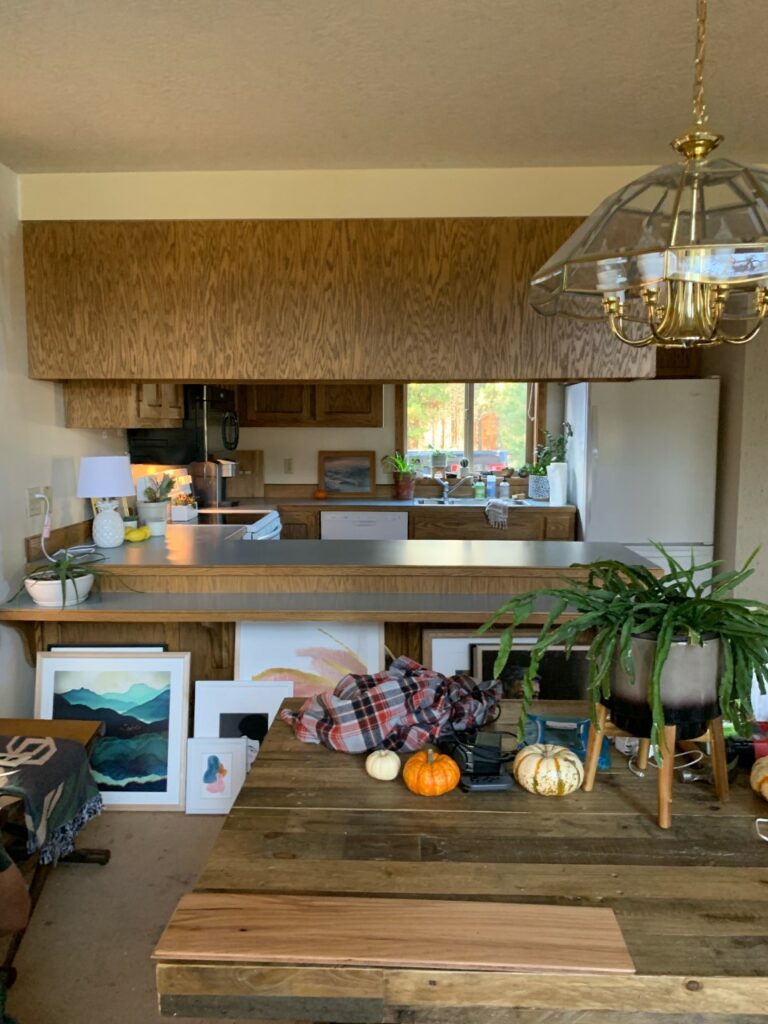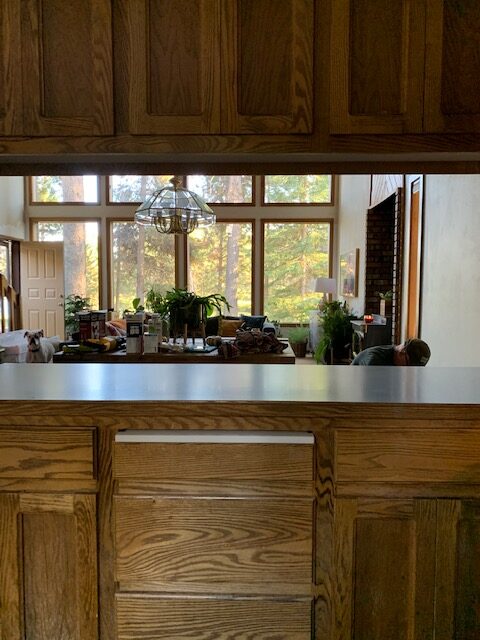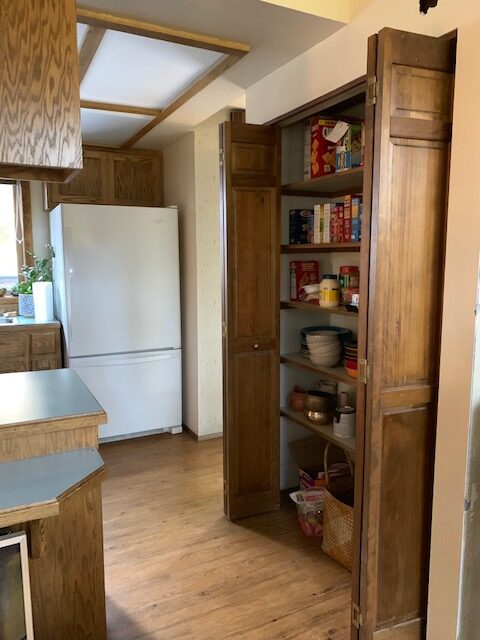 Did I scare you away, yet? We fell in love with this home (even in its very sad state) and hoped that we could turn this home into something that was beautiful and comfortable for our family. Well, here's how we're looking now!!!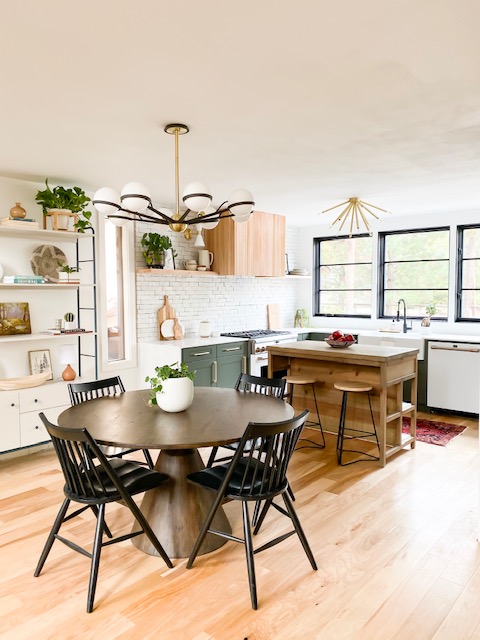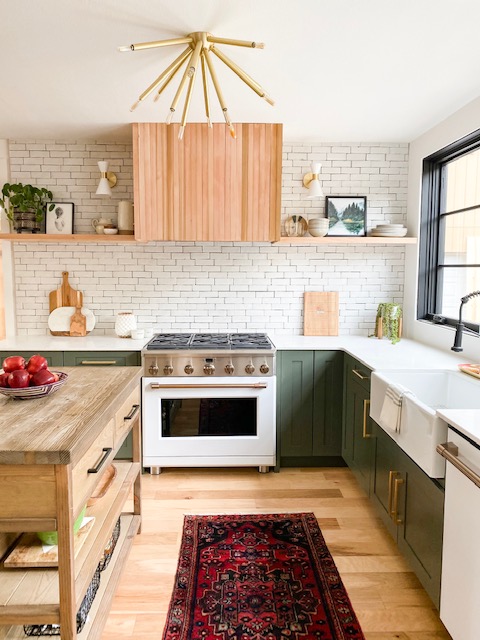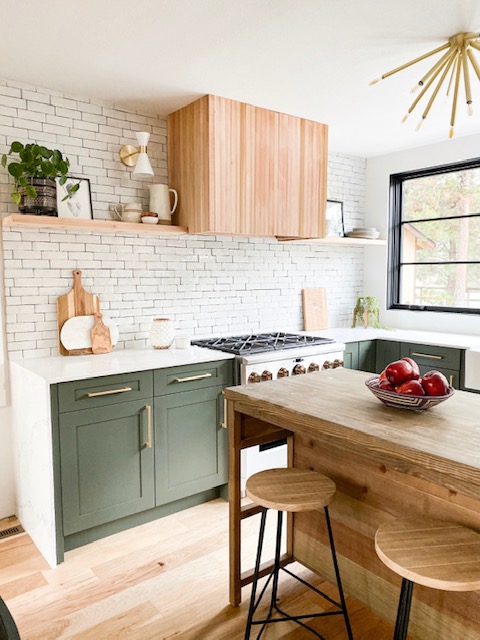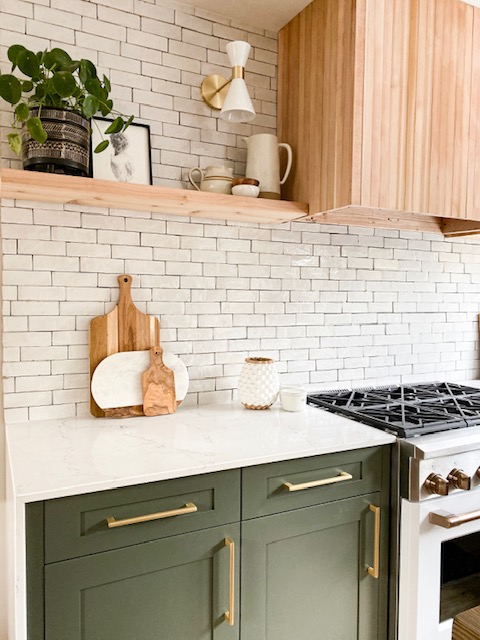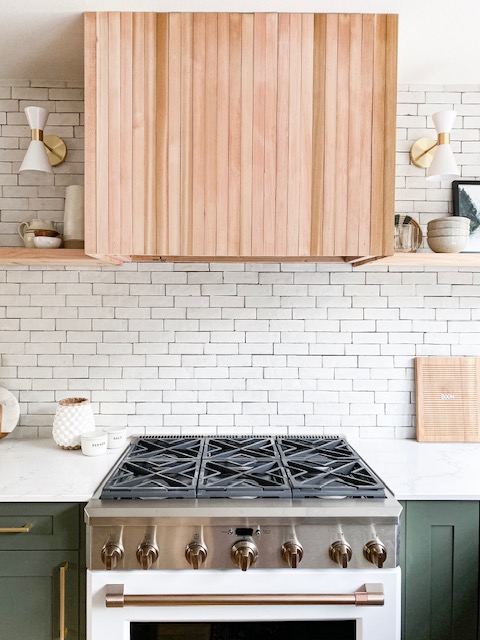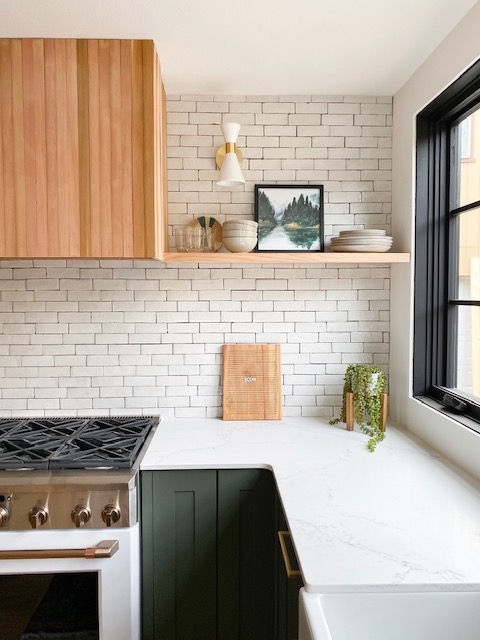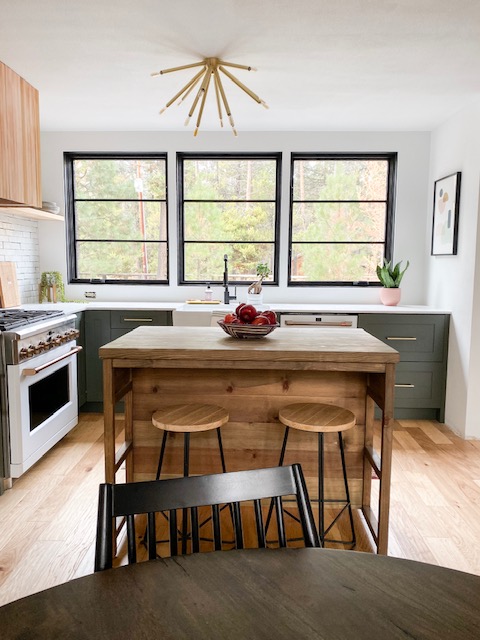 I couldn't be happier with how this new kitchen turned out. And did you notice the green? My kitchen at our last house was green as well, and when I was planning this new kitchen, I kept trying to plan something that was different than my last so I could surprise you guys with something fresh and new. But the heart wants what the heart wants!!! Also, don't you think these green cabinets suit this NW style house???
The kitchen cabinets and countertops are from a local business here in Bend, called Nelson Tile and Stone. We have been planning this kitchen for months and Chris and Jennifer have been there to help us every step of the way. I can't recommend them enough and would go back to them for any of our future projects. The cabinet hardware is from EMTEK from their Trail Line.
The sink and faucet are both from Krauss and are both beautiful and I loved mixing the white apron sink with a black faucet. Such a cool combo!
The windows are from Sierra Pacific Windows and you guys already know how much I love them as I've been gushing about them for weeks.
The appliances are all from CAFE and are amazing! We just discovered last night that we can preheat our oven via voice command. Tech-y type stuff doesn't usually impress me, but that is just too cool! I love the white, matte finish and the coordinating brush handles. It feels special, almost like jewelry. I'll be writing a few more blog posts about them in the coming weeks and I will show you guys some more of their cool features!
All of the lighting in the kitchen is by Blue Print Lighting and couldn't love them more! The flush mount is such a statement maker and gives the kitchen a certain something. And I love the sconces above the open shelving…white and brass have my heart forever.
The barstools and dining chairs are both from Overstock. I love how they coordinate with their black legs and modern lines. The chandelier above the dining table is also by Hudson Valley Lighting and it's called the Ace….appropriate, huh?
The art in the kitchen is from Minted and adds such a cute touch. I'll show you some close ups very soon.
The family room didn't change much with the exception of a fireplace upgrade, some snazzy new cement tiles from Zia Tile, new wood floors, and the most fabulous chandelier from Hudson Valley Lighting.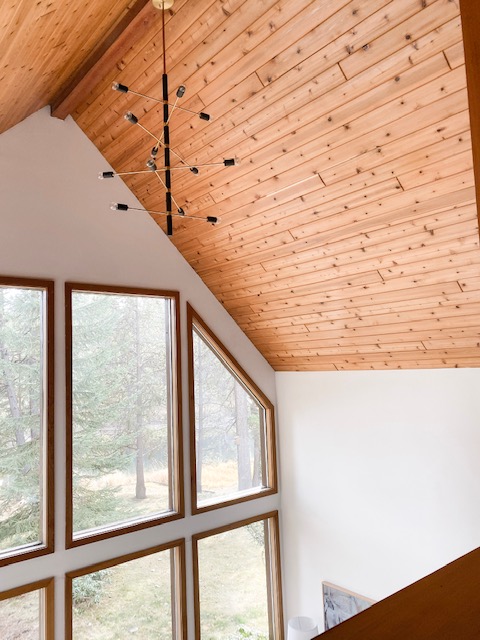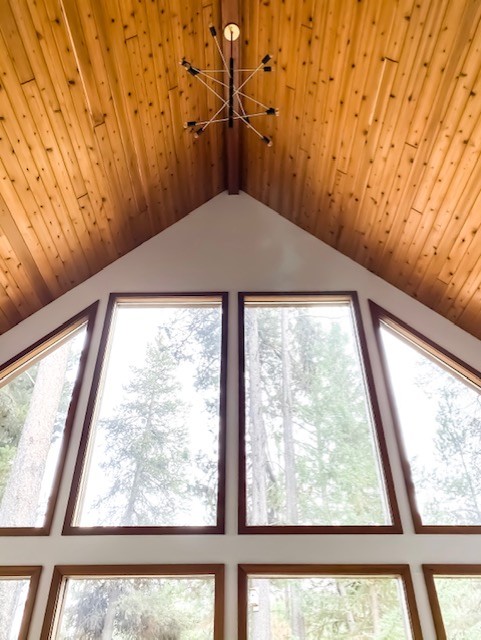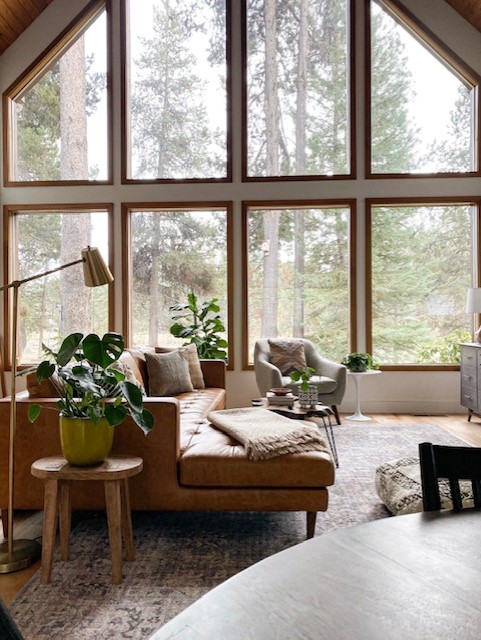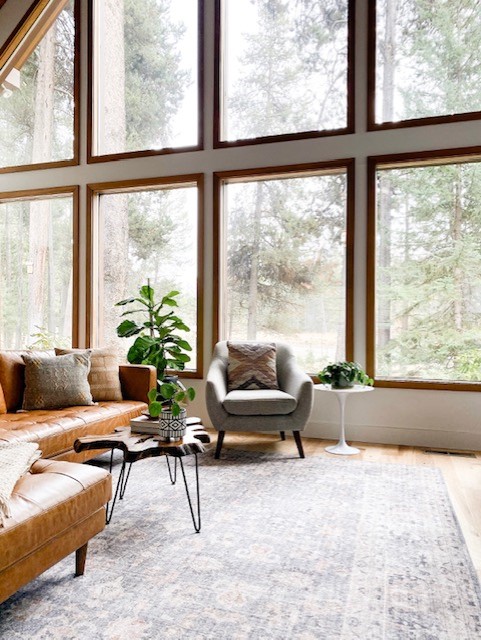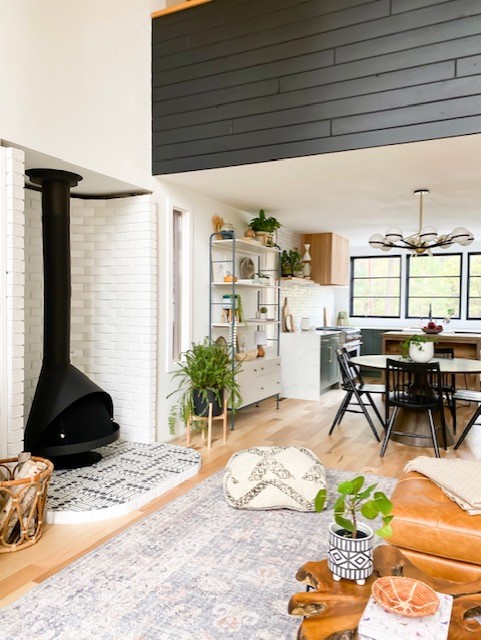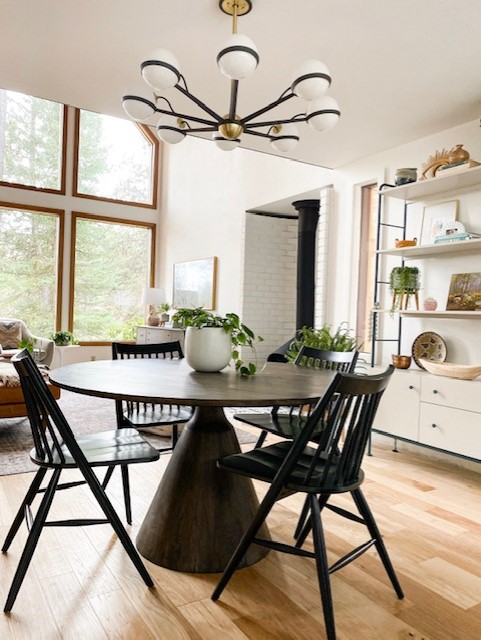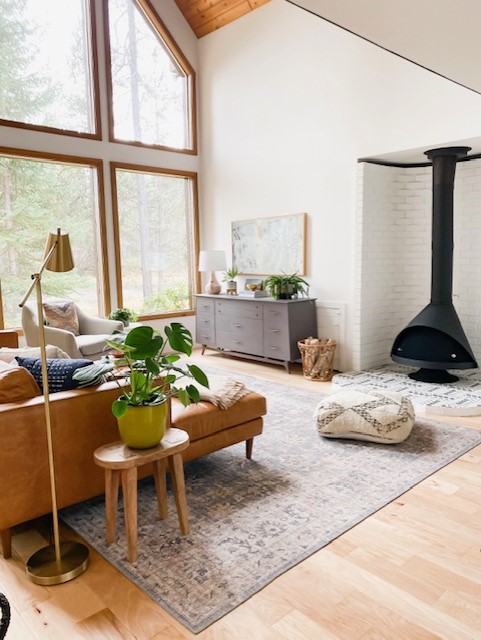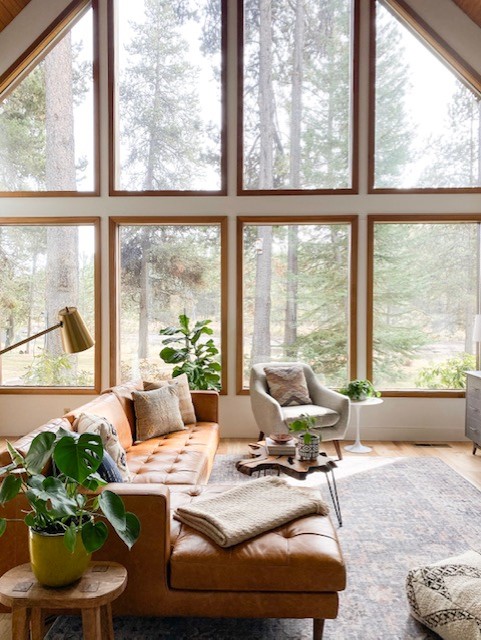 The new gorgeous leather sectional is from Rove Concepts and it is a beaut! I was a little worried about how leather and kids would mix but this sucker is durable and SO wipable…and let's not forget, so beautiful! The rug is from Loloi and is a part of their Skye collection in grey and apricot color option. LJ Smith came to the rescue with some new stair parts that aren't quite finished so I will show you guys in a few days, but they are looking SO GOOD!
If I may, I'd like to get personal for a sec and just tell you guys what this has meant to me, personally. There was never a moment during this giant project, where I took this opportunity for granted. I feel so lucky to have had the privilege to work with so many amazing sponsors during this project and will be writing lots of blog posts in the coming weeks about these partnerships, but I wanted to mention how grateful I am to have had this opportunity, and will do my best to make them all proud. I'm not crying, I swear.
On to the thank you's now…
Thank you so much to all of you who sent messages of encouragement, cheered us on, and followed along throughout this process. Your kindness and support really means the world to me. A big hug and kiss goes out to my mom and dad who came to our house almost every weekend to help…love you, Mom and Dad. And my sister and brother in-law who were also here almost every weekend and kept me calm (sort of calm, anyways). A BIG thank you goes out to Linda for allowing me to be a part of such an amazing event and answering my thousands of questions over email. Finally, an ENORMOUS thank you goes out to all of the sponsors who put their faith in me and this project. We couldn't have done it without you…really! XOXO
Be sure to check out all the amazing work from the other designers too! So amazing!
At Charlotte's House | Design Addict Mom | Erika Ward Interiors | Erin Kestenbaum | Girl & Grey
Gray Malin | Hommeboys | I Spy DIY | Jewel Marlowe | The Learner Observer | Making it Lovely
 Nicole White Designs | Old Brand New | Oscar Bravo Home | Place of My Taste | The Rath Project
Room for Tuesday | SG Style | Undecorated Home | Veronica Solomon | Media BH&G | TM by ORC