Well….here we go again! It's time start another round of the One Room Challenge…only this time, spring edition 2019. Last fall, was my first stab at the ORC and I had so much fun transforming a boring little half bath into a rad, ostrich filled powder room. So, I'm back again, but with a whole new game plan! Here's what I'm thinking!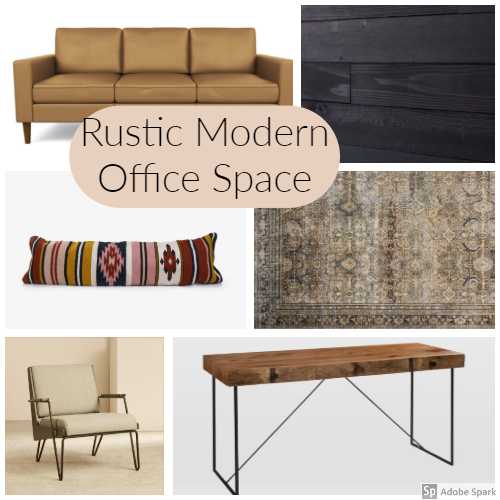 Now, as some of you know, my hubs works from home full-time. When we first moved into our house, we made the loft area at the top of the stairs (the space that I now lovingly refer to as the mom loft) into his office. Well, it didn't take us long to figure out that that space was not going to work…think screaming toddlers, barking puppies, and a constant flow of kids coming and going with their friends. My hubs needed a quiet place to work so we had to come up with a solution that would better suit the needs of our very busy, and very LOUD family. After some research, we found a local place where you design your own shed online and they bring your designs to life and build it on site. The whole process only takes a few weeks and then they come and deliver your new shed in the spot of your choice. It took some convincing by the hubs, but eventually I caved and here we are!
THE BEFORE
Okay, here's our starting point. A truly blank slate.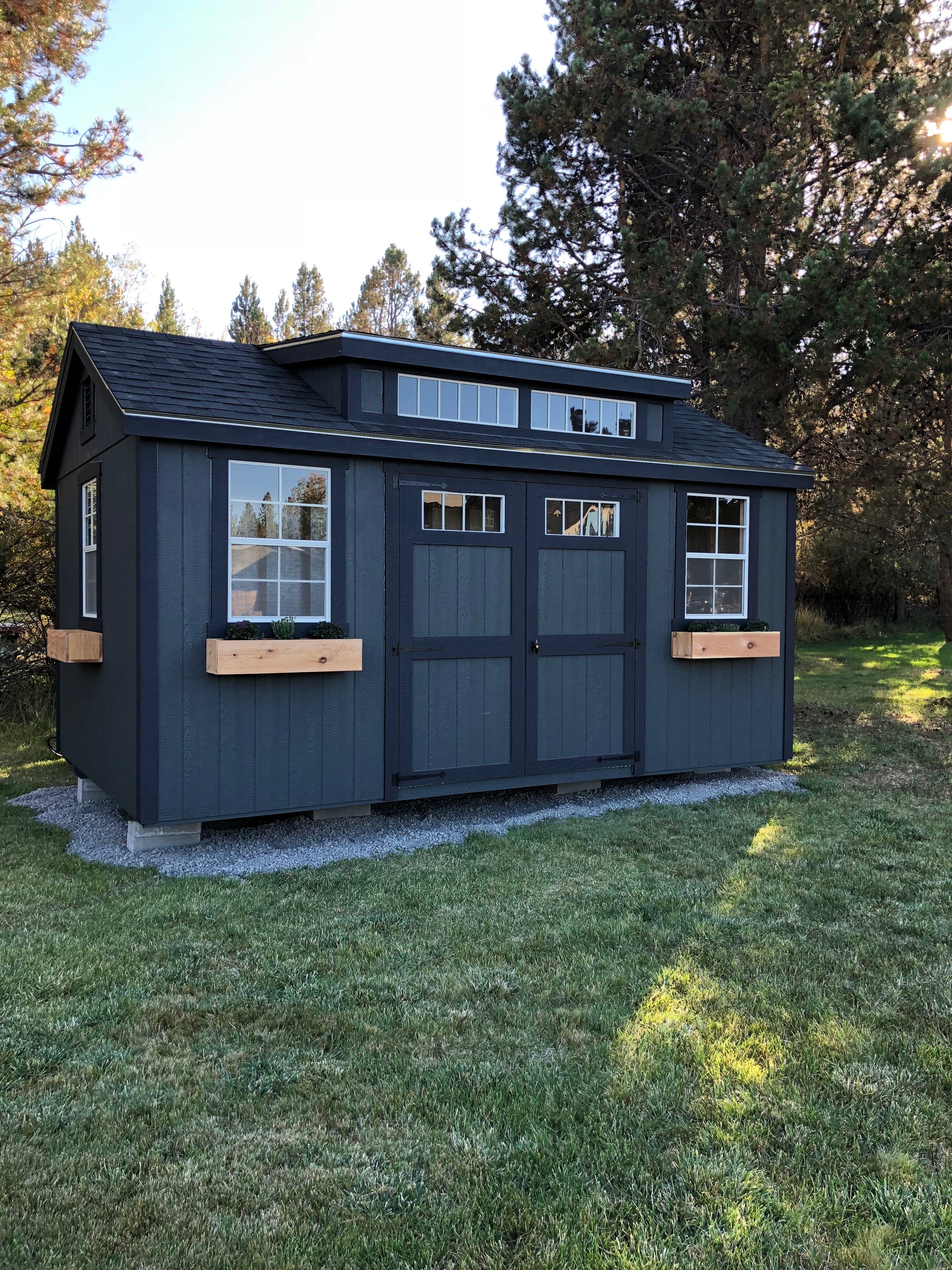 We added the window boxes that you see but they didn't make it through the winter…but that's another story (insert eye roll here). We also added electricity, cable/internet and have also wired it for two exterior lights that will flank the front door. The outside is cute….but wait until you see the inside…gulp.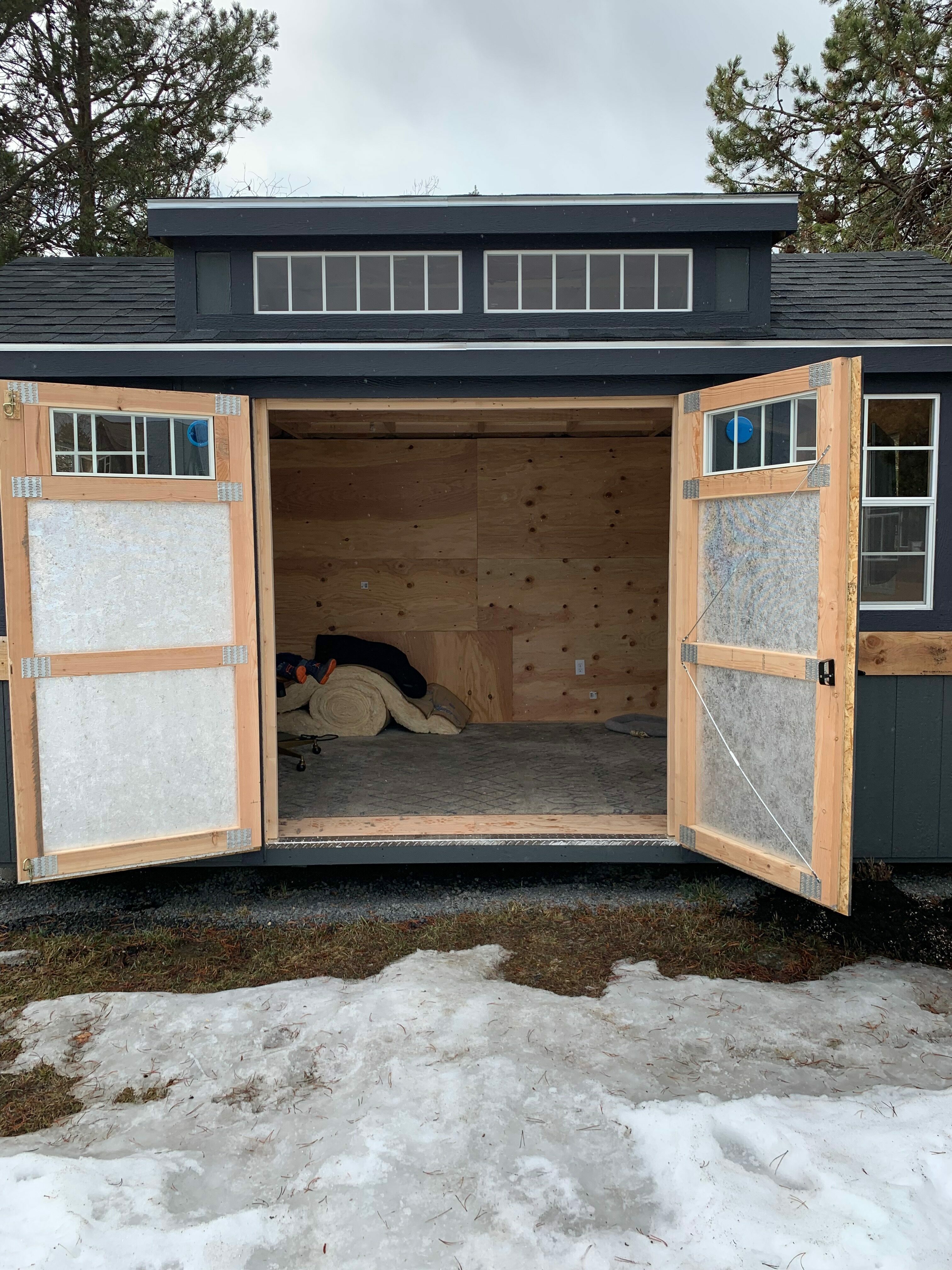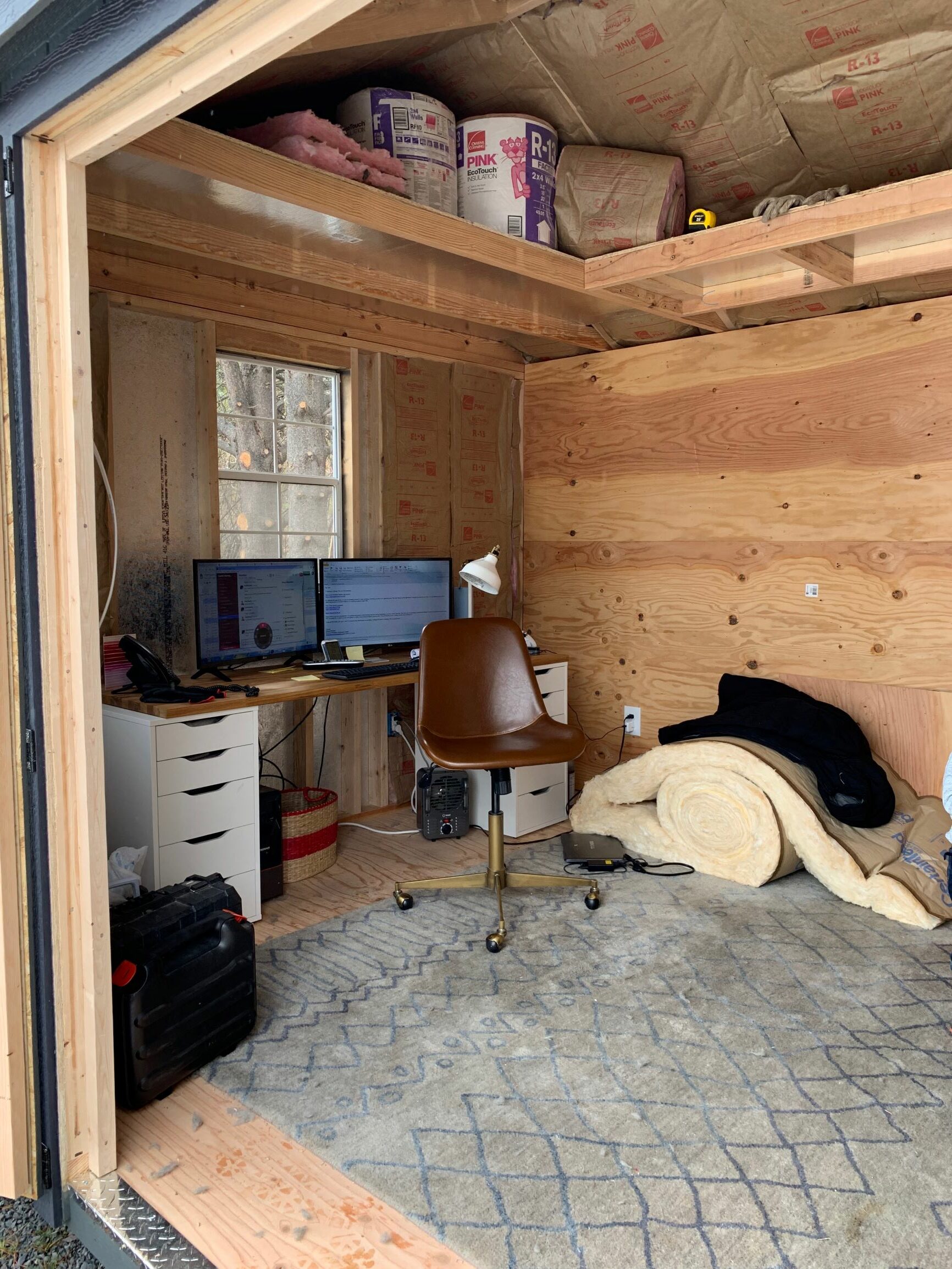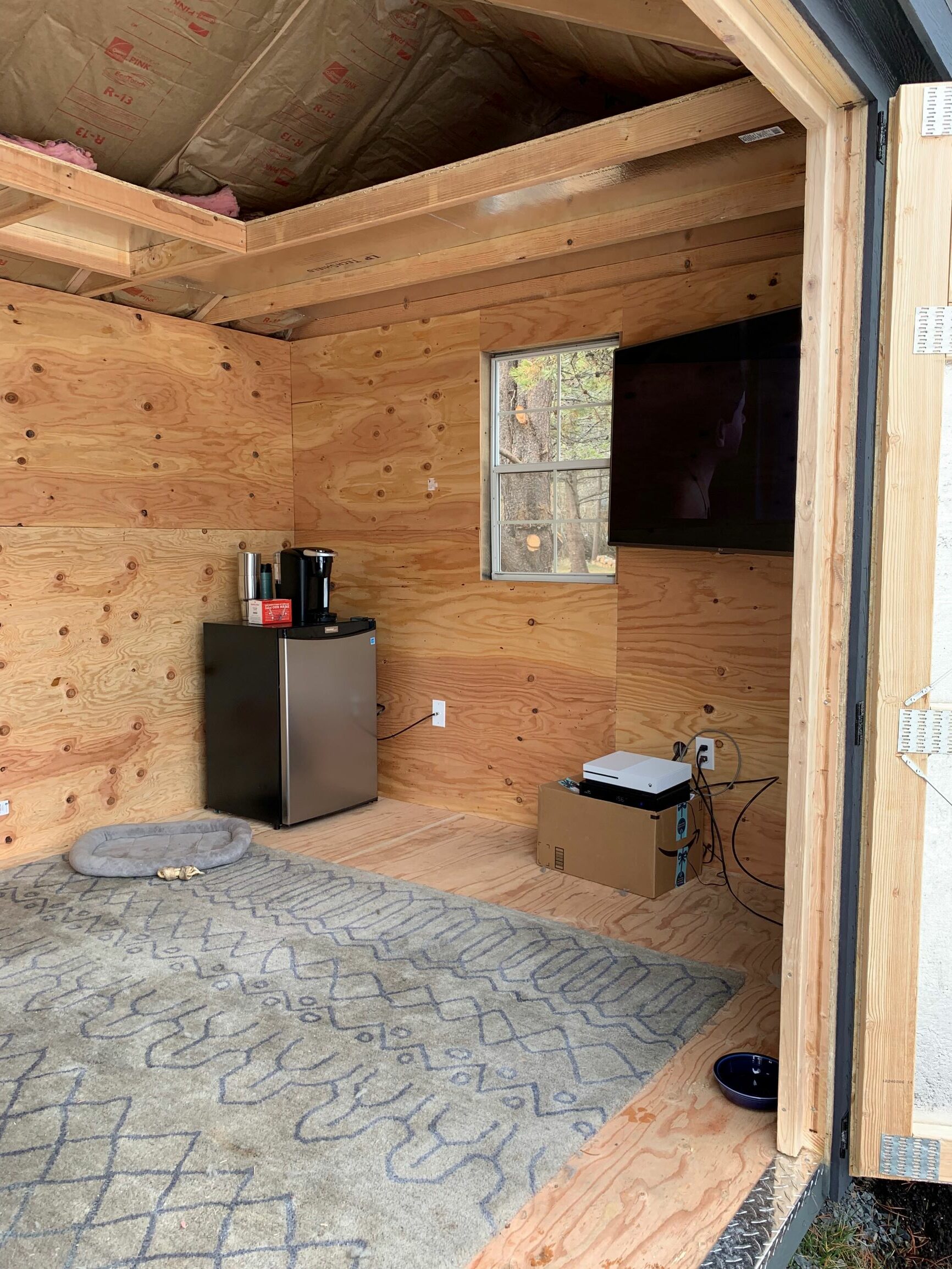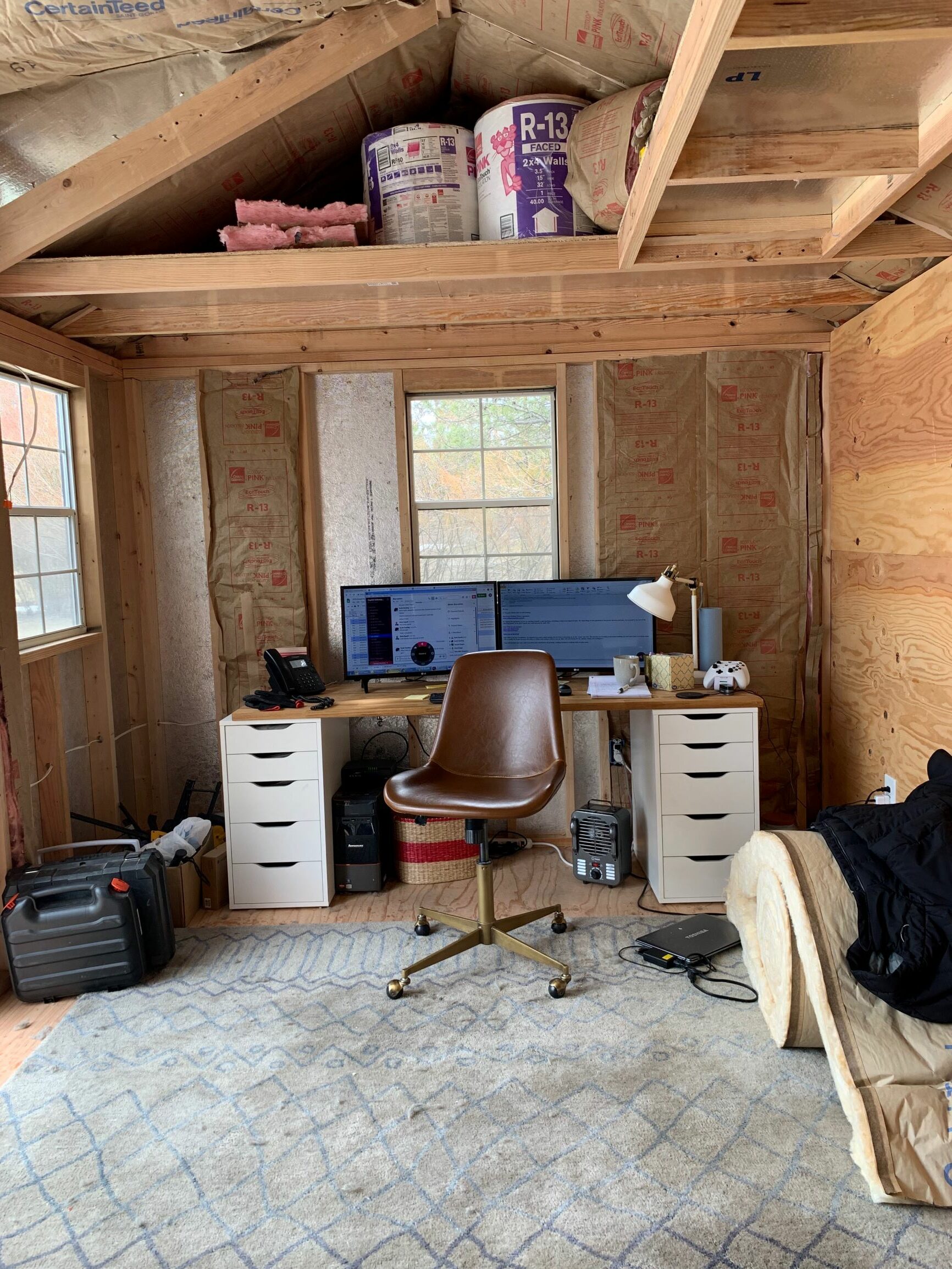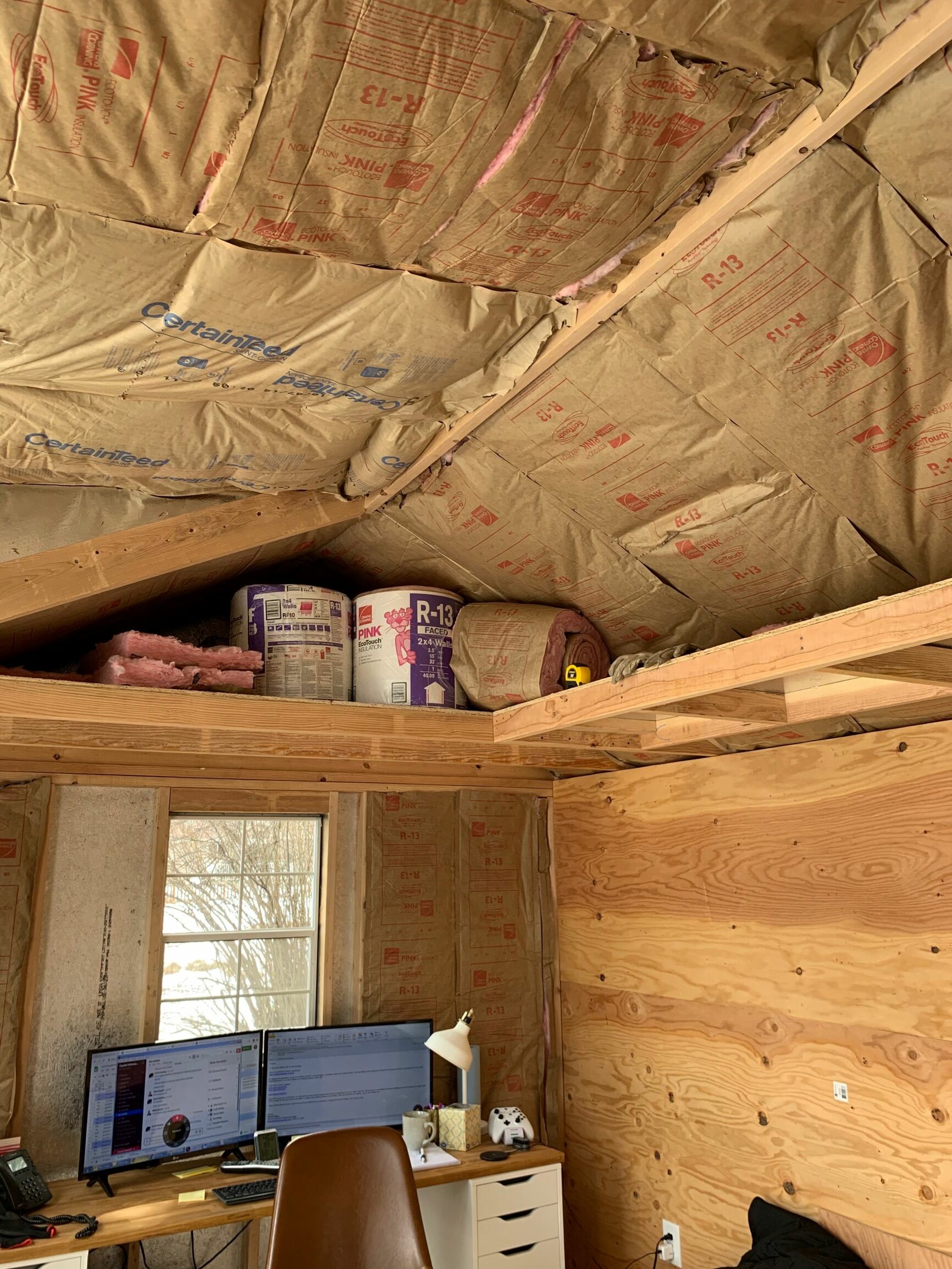 GENERAL DIRECTION I'M HEADING
Ok…so the goal for this project is to transform this murder shack into a cozy, rustic office; heavy on the PNW vibes. The walls will be shiplap all the way around and the long wall without any windows is going to get the shou sugi ban treatment. Can't wait to try that! If I can find one that is the right size, a wood stove for the corner and a built-in to house some stacked wood. His desk will stay in the same location but we have a new desk picked. There will also be a seating area to hang out for when one of the kids or myself go out to deliver a hot coffee or a sandwich for lunch. This is just a quick run-down and meant to give you an overall and very general idea of the direction that I'm heading. That's it for now!
And stay tuned because I have a few surprises up my sleeve too! See ya next week!