GUYS! We have one week left to finish this office space! Cross your fingers for me, say a prayer, wish me luck, or anything else you can think of because we have a lot of details to check off the ol'to-do list. Like always, if you're new here, I am participating in the One Room Challenge, a biannual, six week challenge in which you document the process of re-imagining a space from top to bottom! If you would like to catch up, here are links to week one, week two, week three, and week four. And as just another quick refresher, here is the mood board from which I am using as a visual guide for the space.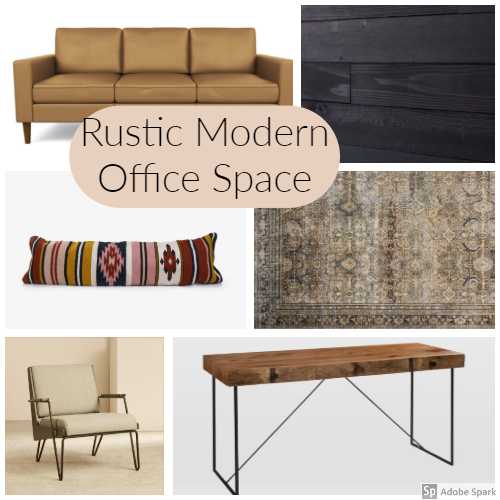 So here we are in week five, and I am still talking about walls, floors, and ceilings. But, if you start without any of those, they become your focus. And we have been focusing on these three features throughout these last five weeks. I'm happy to finally report that we do in fact, have walls, floors and ceilings as of today! We are working on all the details now, trimming out the windows, baseboards and adding some corner trim.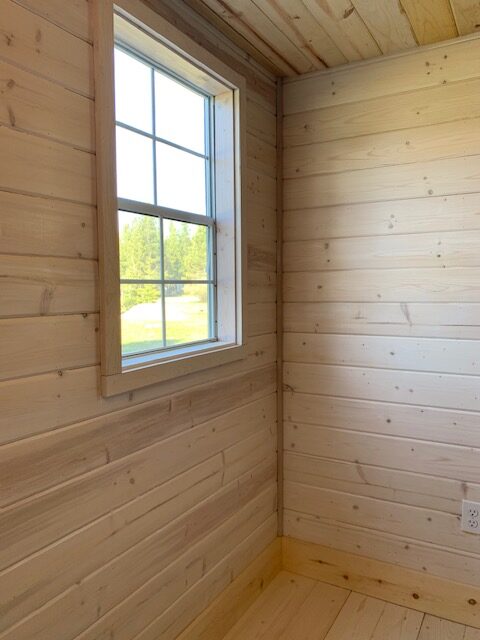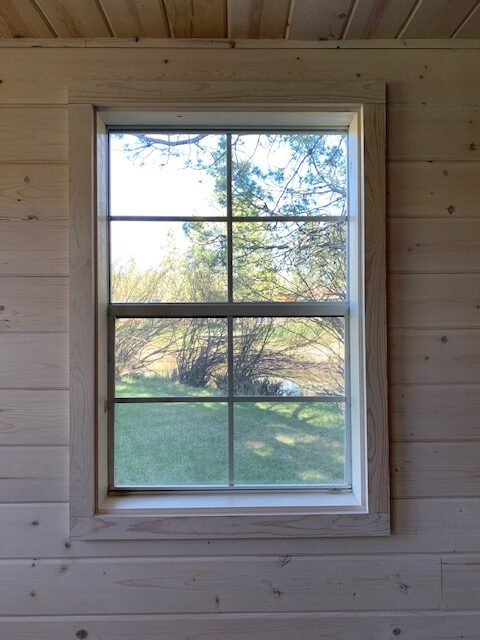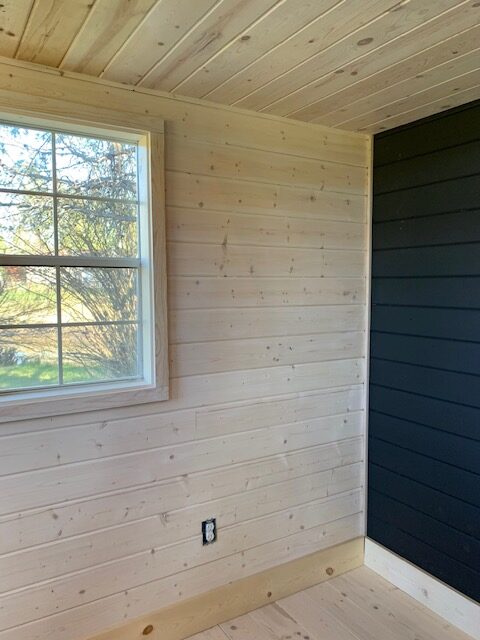 If you've been following along in my instagram stories, then you know that I started out staining the floor and said I would stop there. My original plan was to leave the rest of the wood in its natural state. Well, since then, I have stained every piece of wood that has been installed. I just don't want this knotty pine to darken and turn yellow over time so I'm hoping that this stain will do the trick. So far, I have stained the floor, three walls, and the entire ceiling. Staining a ceiling is no joke….hoping that this will be a job that I won't be doing again any time soon.
Big things are happening on the exterior of this lil' shed as well! I decided that I loved the color that I used on the accent wall so much that I bought more and painted the outside with the same color! Goodbye green and blue and hello to solid black! Have no fear though, I have some plans for some pops of color though.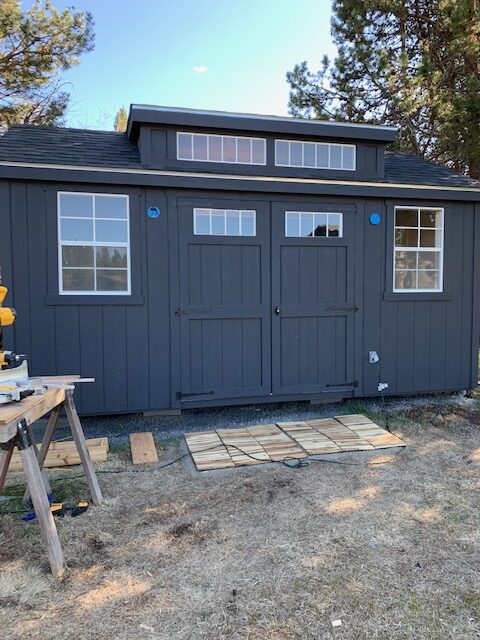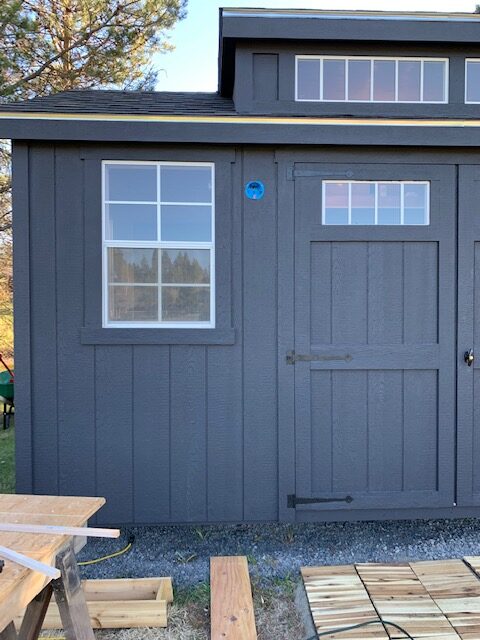 Next time you all see this space, it's going to look like a proper office! This is going to be the most fun week of them all because I finally get to make the space beautiful. My head is totally in the clouds thinking about furniture, lighting, art and accessories galore! What do you guys think? Think I can pull it off? I think I might surprise you! See you next week for the BIG reveal! XOXO