This post is sponsored by Barn & Willow
Hiya guys! Long time, no see…errrrr blog?? Anyways, I'm writing today to talk curtains. And to admit that I am guilty of committing a big faux pas when it came to hanging curtains in my living room. I know, I am ashamed. I now see the error of my ways, and am trying to redeem myself. Wait until you guys see how some new curtains DRAMATICALLY changed the look and feel of my living room!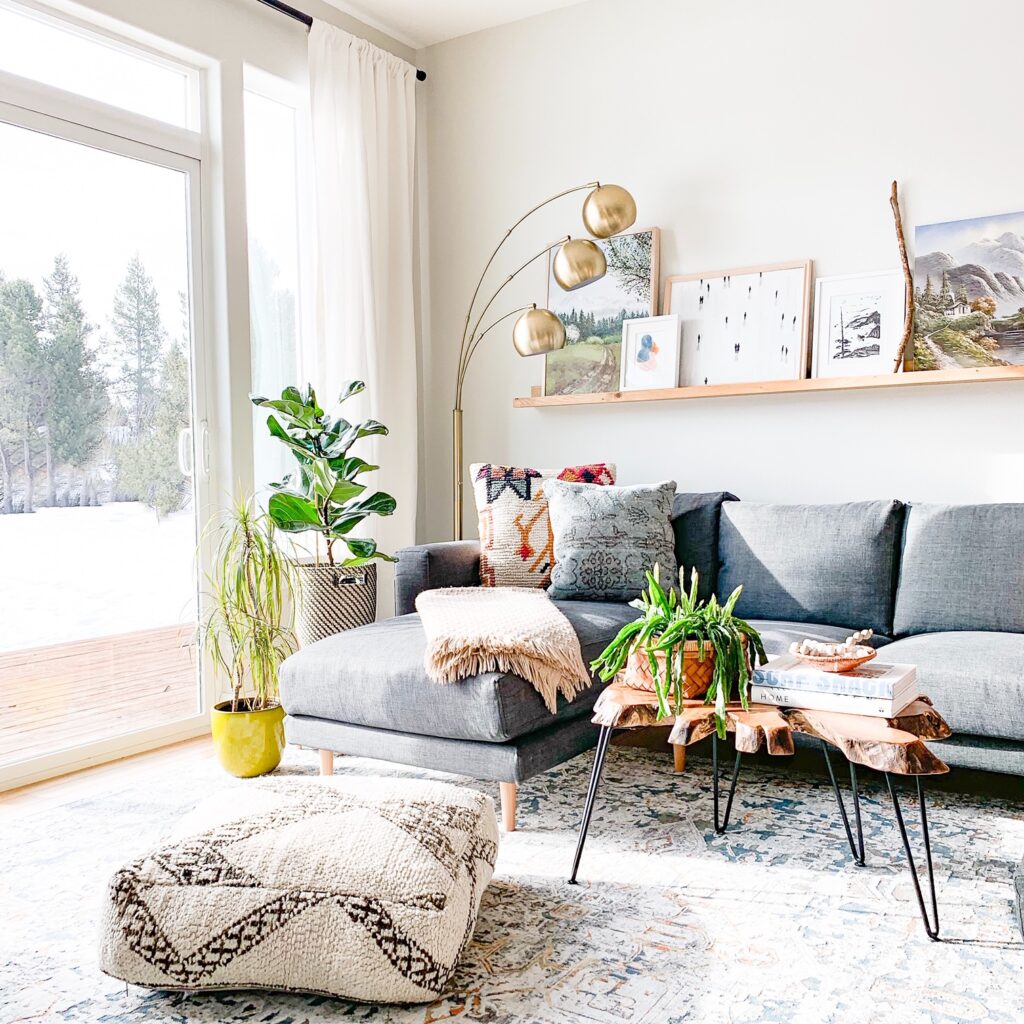 Having nice curtains somehow makes me feel very adult. I liken it to spending a Saturday shopping for a new refrigerator or getting excited at the checkout line at the grocery store because the checker offers up a coupon for one of your items. Both things I love! Anyways, back to business…curtain business!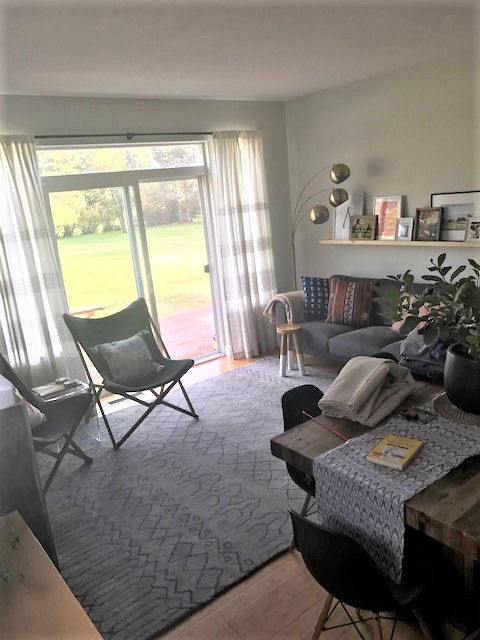 Here is my old curtain situation and a perfect example of how NOT to hang your curtains. I was making a couple of mistakes that are often made when hanging curtains. The panels were too short which forced me to hang the rod just slightly above the window frame. It leaves you with a very blah effect, and nobody wants blah! Let this be a lesson to you, and learn from my mistakes. If you lift the rod, it lifts the eye which makes your ceilings look higher and your space bigger. Another common mistake is not having the rod wide enough (also guilty of this), on both sides of the window, so that your curtains are forced to be hanging partially over the window, blocking light and making the window look smaller (windows look small = room looks small). Extend the rod at least 6-10″ on either side of the window frame so that when the curtains are pushed totally open you can see almost all of the window.
I partnered with Barn & Willow and replaced these tired, old panels with the most beautiful drapes…notice how I used the word drapes instead of curtain? It's because I'm fancy like that, now. But seriously, it was such a fun process to choose my new panels because they allow you to get the exact look that you have in mind. I wanted my new panels to look light and bright, so I chose their organic cotton panels in the ivory color. They even allow you to decide how you want the tops to look with pleats, the style of pleats, or a soft top. Yes, really! I didn't realize that I had a preference until I went through the options and studied the differences between all the different looks. Isn't that such a cool option?!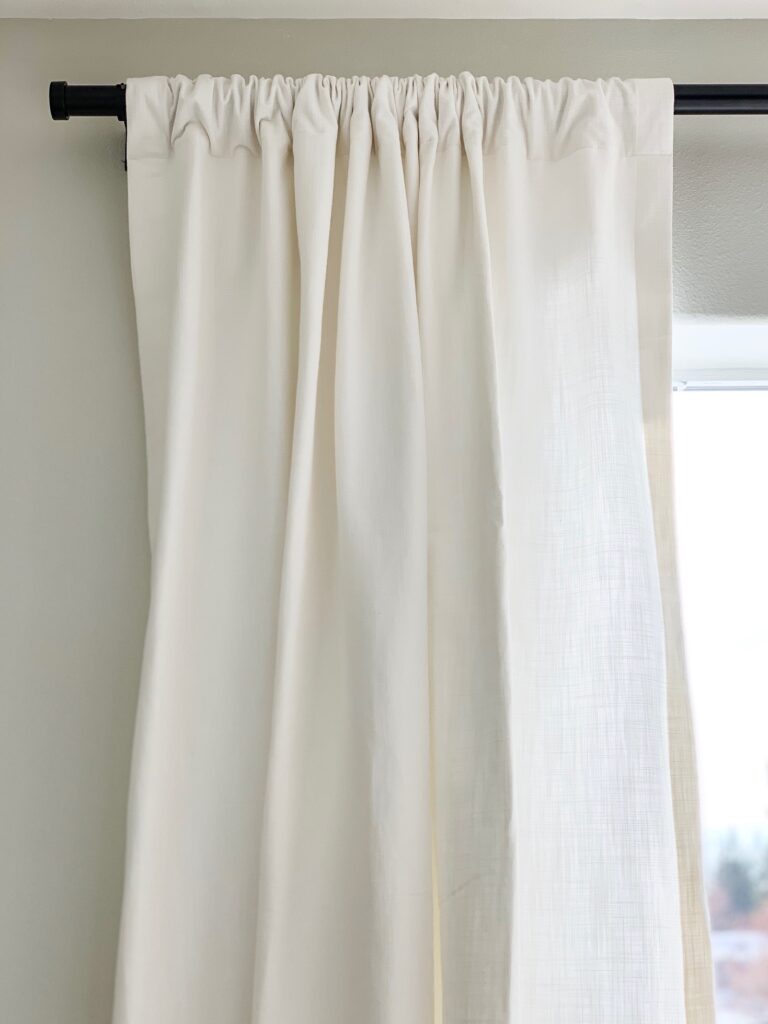 This is my panel with the soft top option that lends itself to a more casual look, which I love!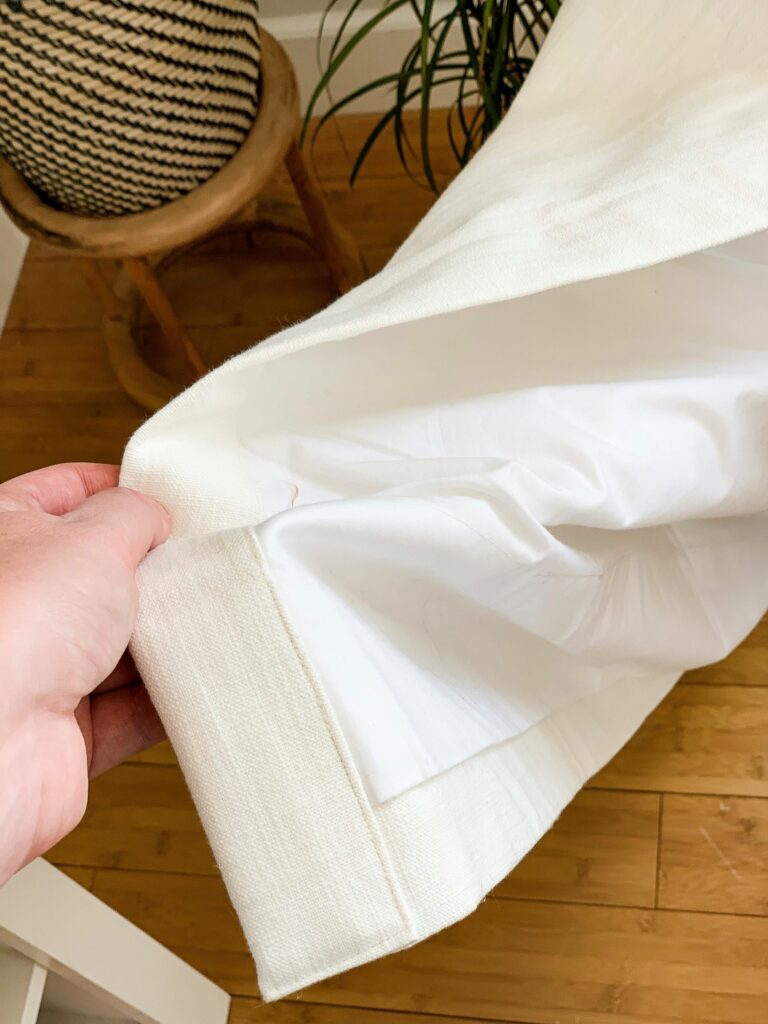 I chose these panels, and am so impressed with the texture and weight of the fabric. They definitely look and feel like a quality product. And as a bonus, they are fully lined and have drapery weights at the bottom of each panel. Why weights, you ask??? Well, they make your curtains look better! The weights keep your pleats in place and make it so they don't flap about. A little detail that makes them feel so special, ya know?
Now, on to the pretty pictures.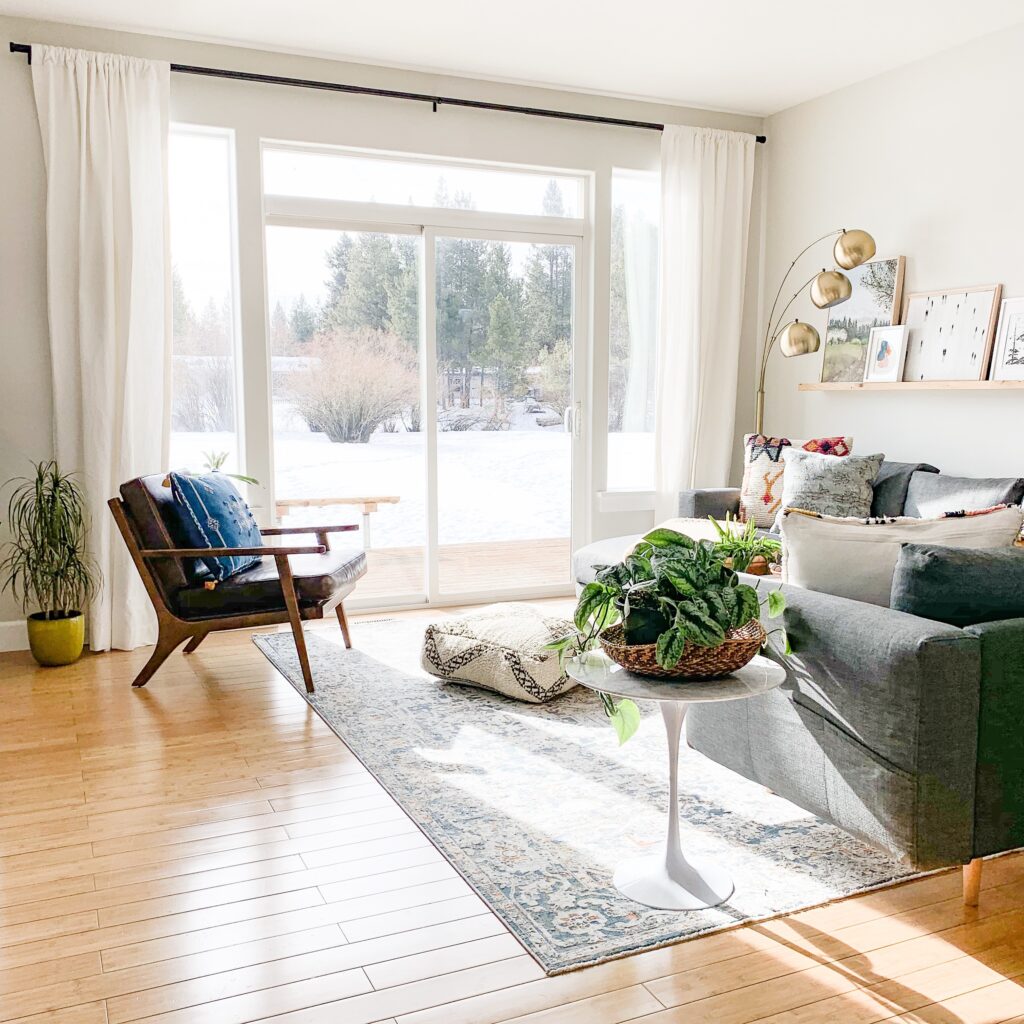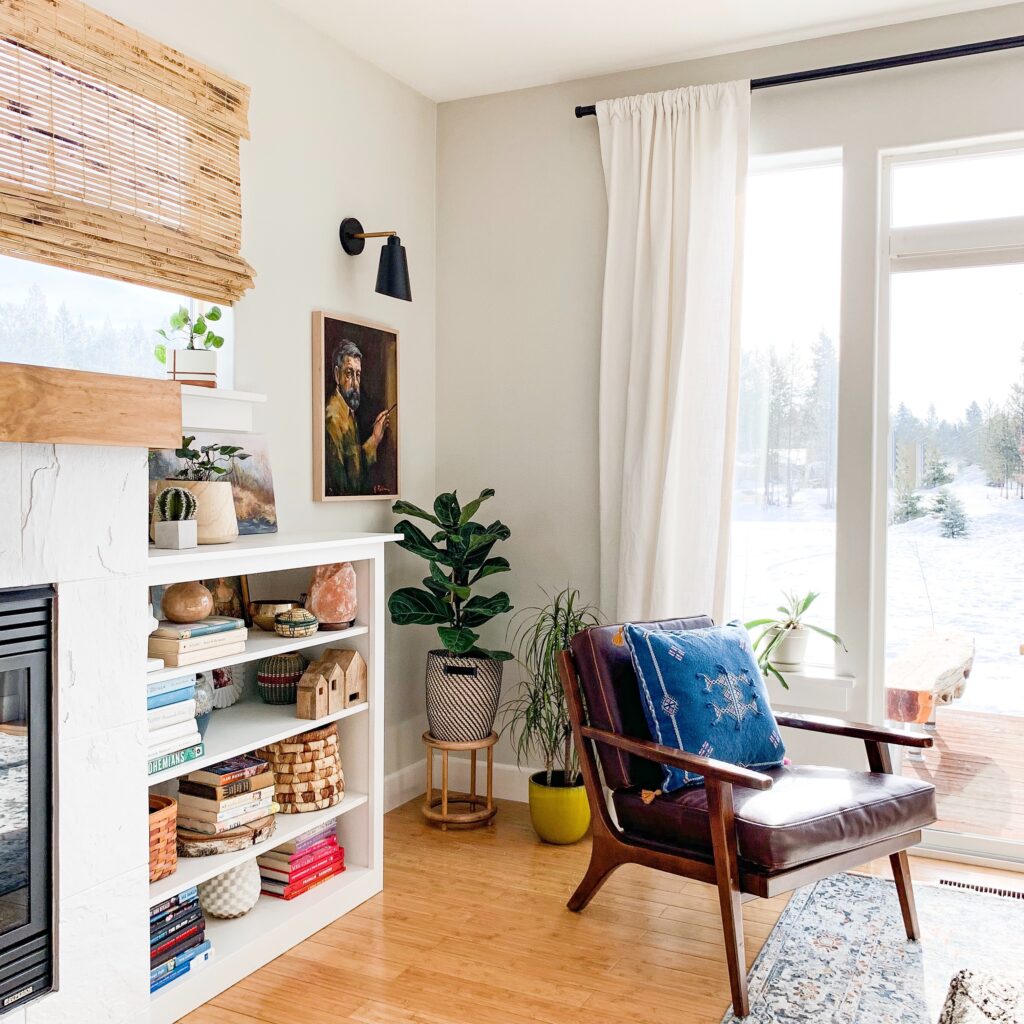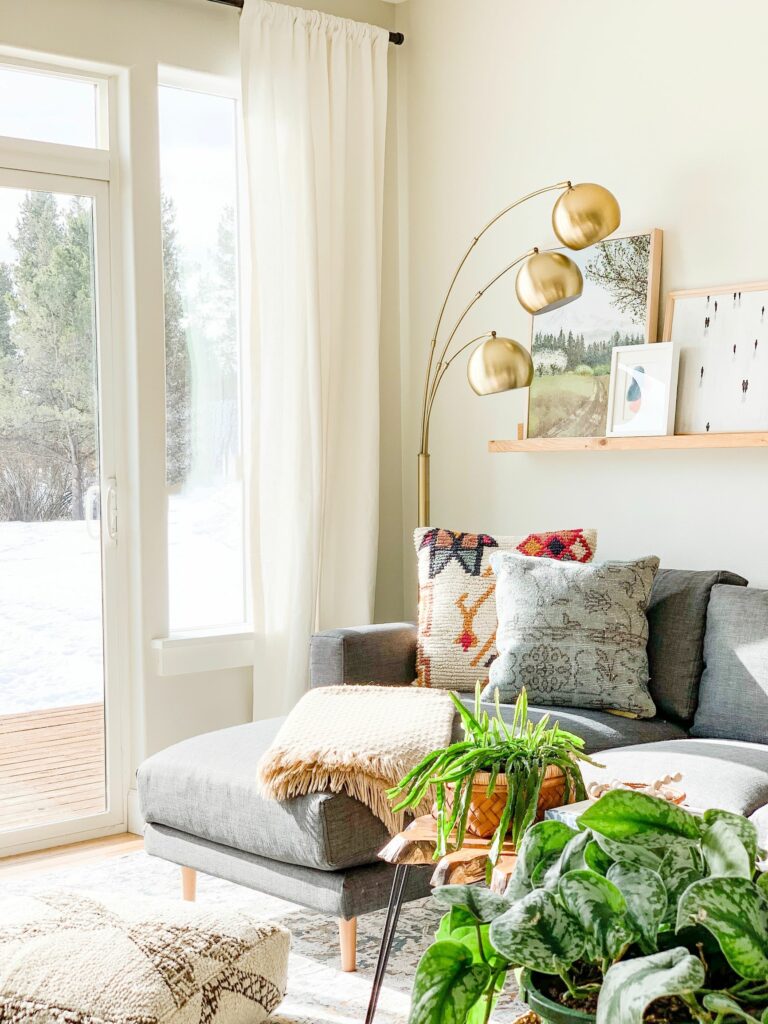 What do you guys think? Isn't it amazing how different my living room feels? And did anyone notice how much bigger my windows appear? My living room feels so fresh and bright now! A BIG thank you goes out to Barn & Willow for sponsoring this post, and for being so helpful and patient! Thank you for reading and Happy Spring…only one more day!!!