This post is sponsored by Serena & Lily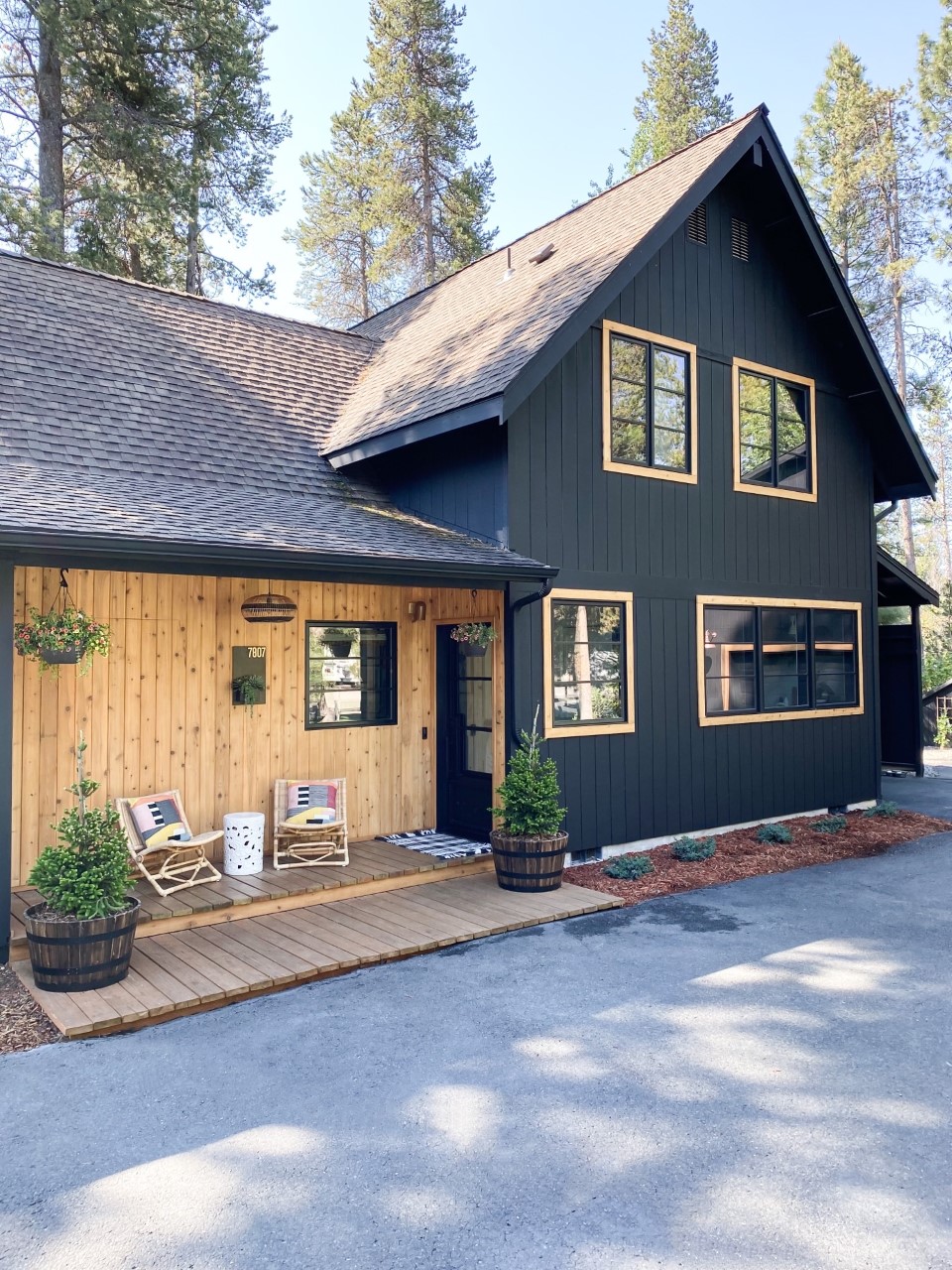 Summer is finally here! Well, not technically yet, but temps are rising and my plants are blooming, so that's reason enough to celebrate! One of my favorite projects to tackle during spring and early summer is freshening up my front porch and our deck in the backyard. Planting pots of spring blooms, and adding some accessories to your front porch can give your house a big boost in the curb appeal department! This year, I was lucky enough to partner with Serena & Lily to give my little porch some happy, summer vibes and I'm in love with the new look!
Adding a couple of comfortable spots to sit was a top priority as Nate and I sit on the front porch while we watch the kids scooter around the driveway or play in the front yard. When I spotted the Palisades Chair, I knew it was the one. It hit the three C's: Casual, comfortable, and complementary to our black exterior.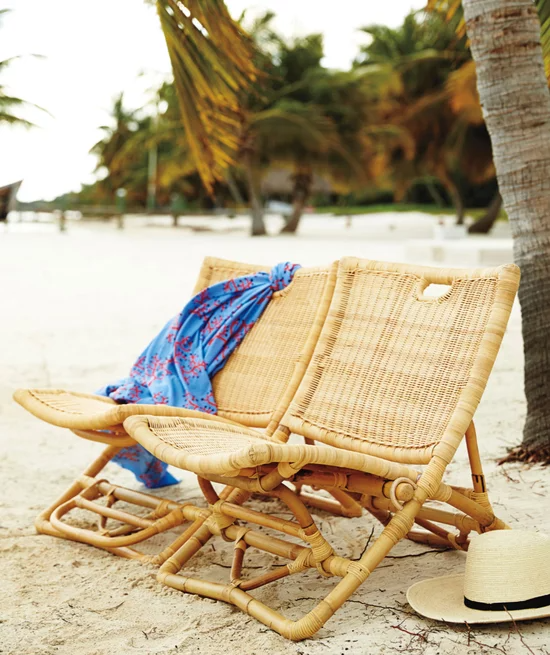 The seat is low and wide, making it a very comfy sit. The rattan frame lends itself to a relaxed style which feels just right for our house. Another fun bonus is that you can pick them up by their handle, and they fold up for on-the-go trips to the lake or the river! We've already loaded them up and taken them down to the banks of our local river. I loved that they are low to the ground which makes it easy to dip your feet in the cool water.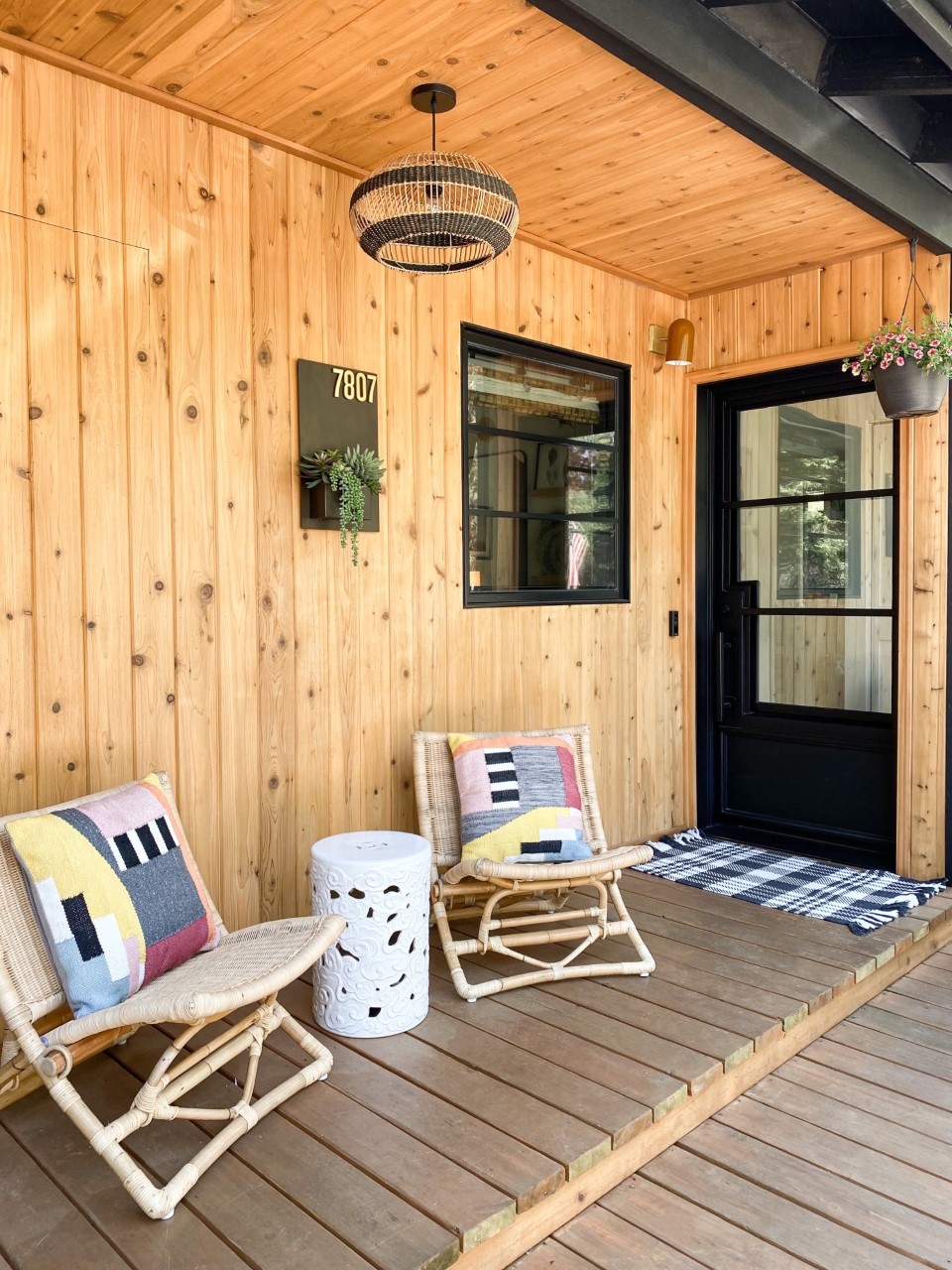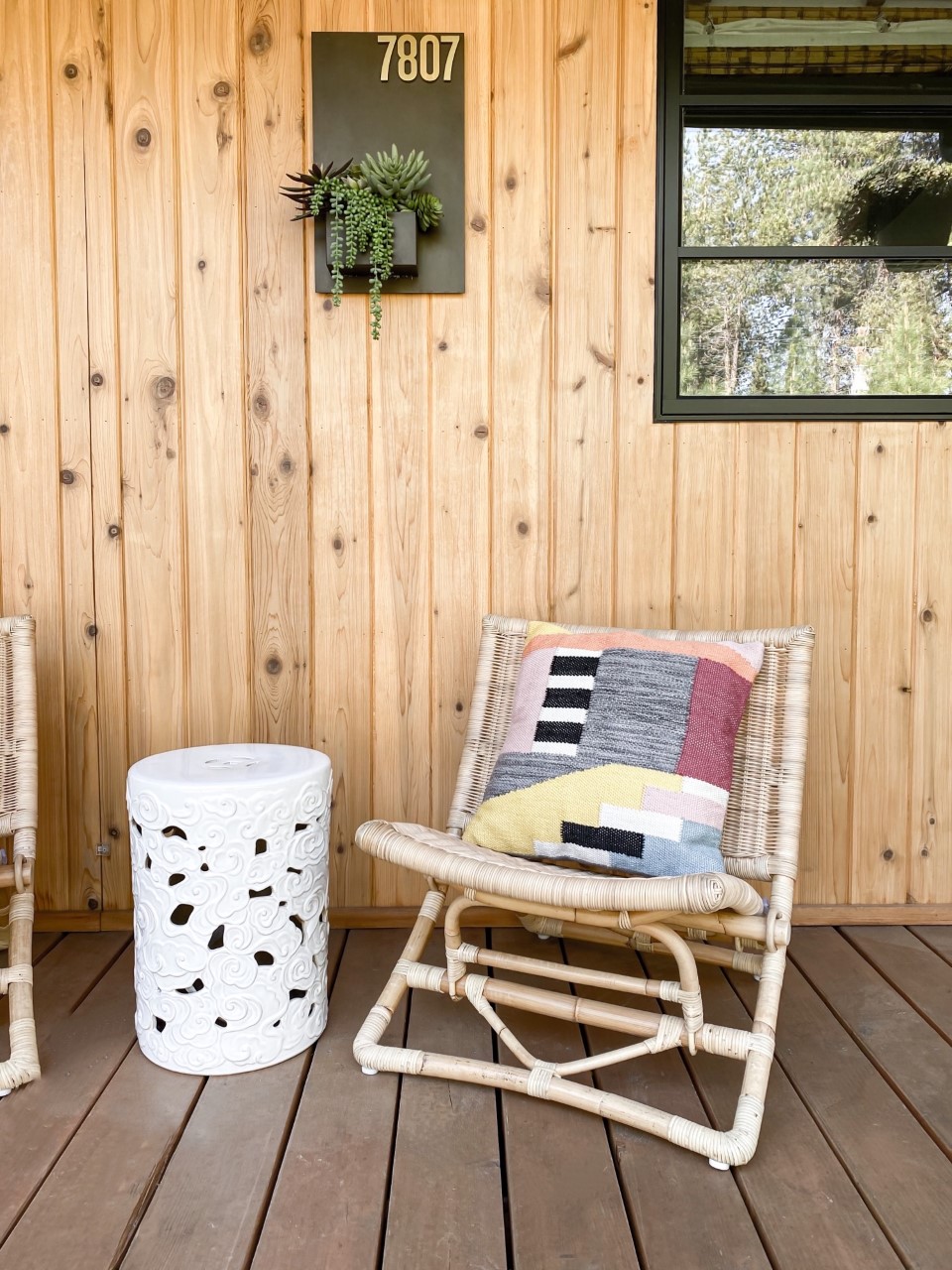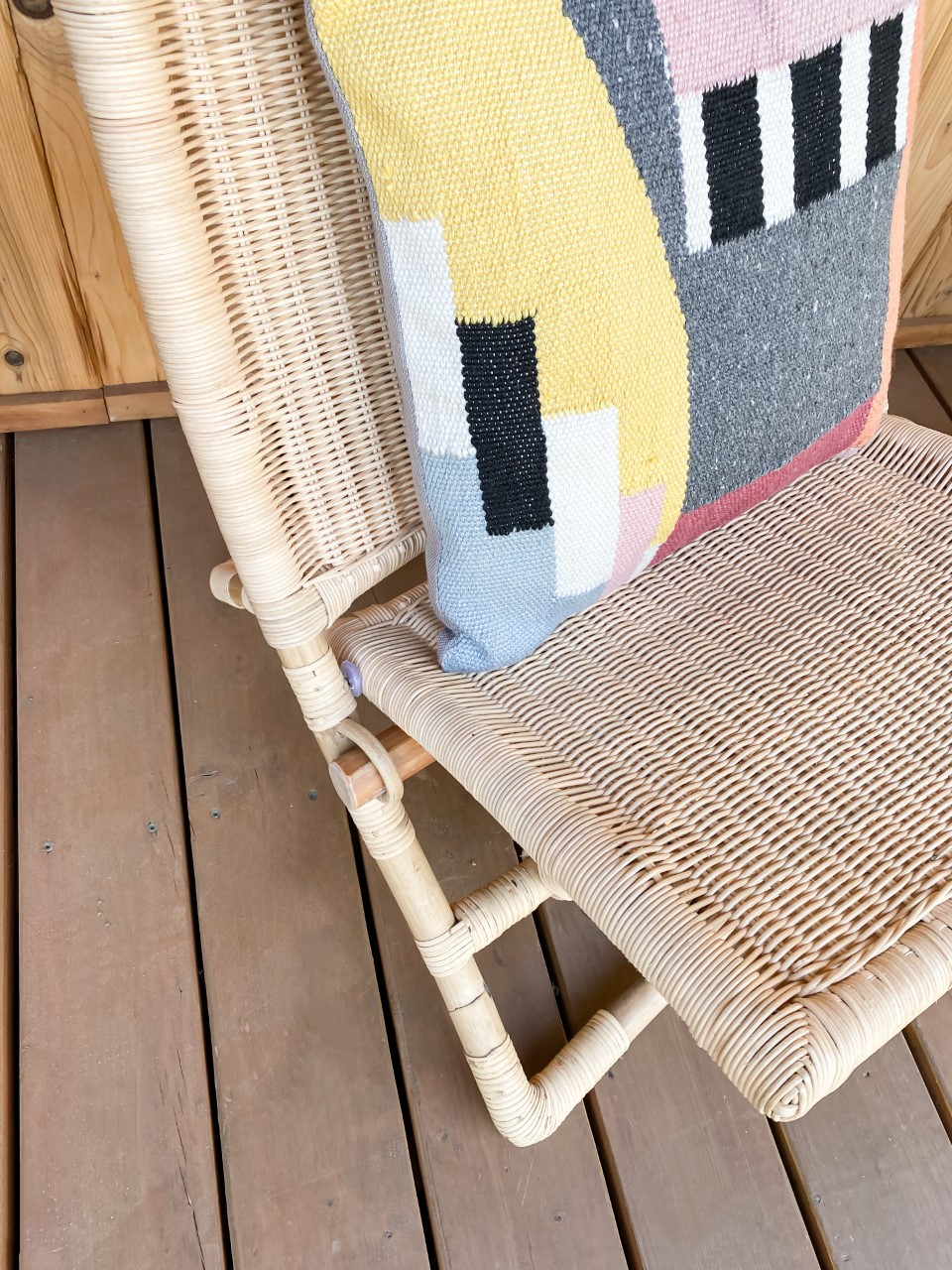 I am so happy with how this little porch refresh came out that I'm inspired to update a space inside the house next! If you watch my instagram stories, then you know that I've been hinting at a new dining room look and the new dining table is already on the way!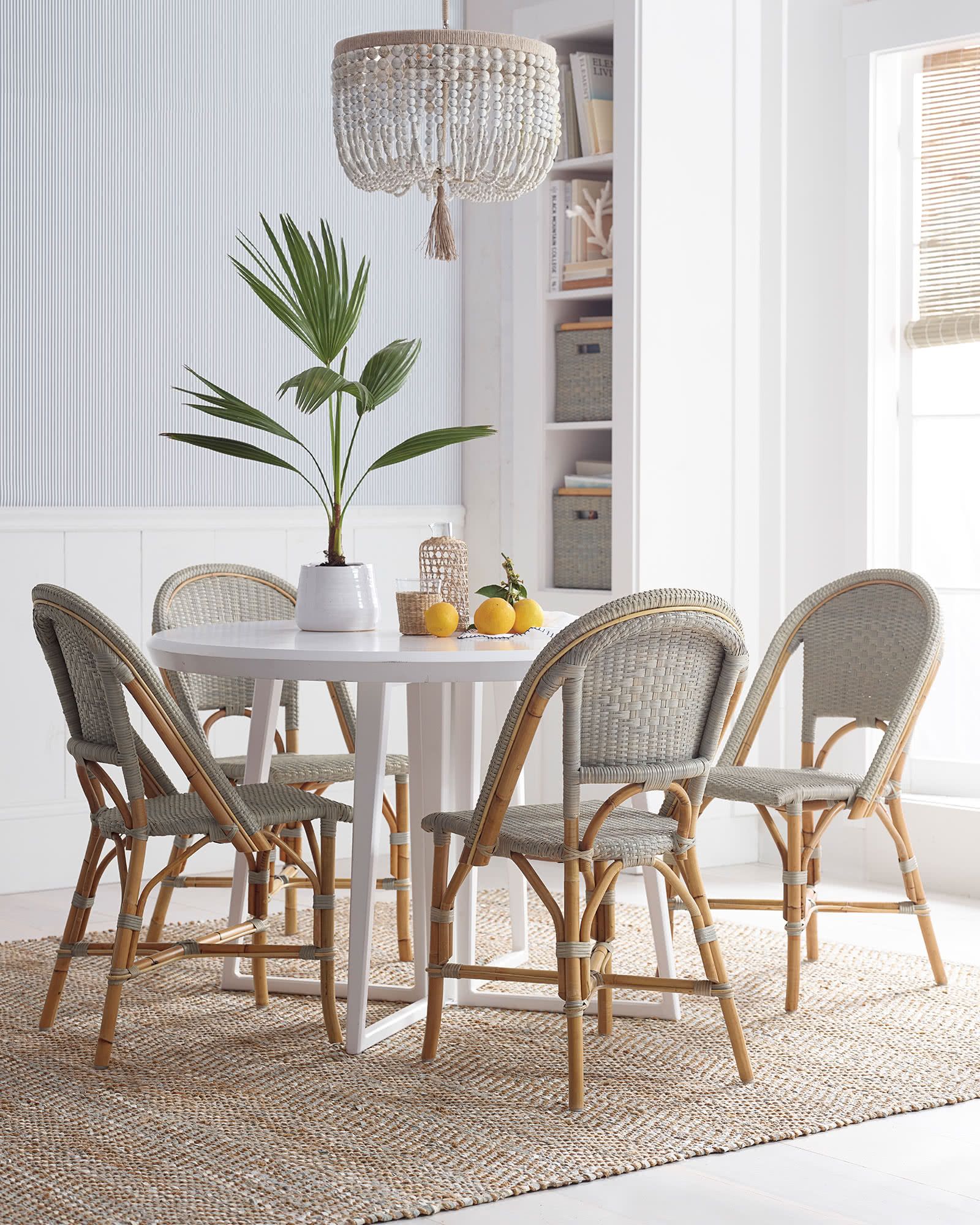 The Downing Table is so gorgeous with its white frame and modern leg design. Light and airy is a must for our small space. My dining room is open to the kitchen and the living room, which is a blessing but can also make it a bit of challenge for furniture size and placement. My current table is feeling a bit too small for my growing family so the new table will offer up some more space without overwhelming the itty bitty space….that is my hope anyway. Keep your fingers crossed for me, and I'll update you guys as soon as it arrives! Happy Summer Friends! Anyone else making some Summer updates to their homes? Let me know in the comments below! I'd love to hear!