Hey guys! We are busy getting settled into our new house and lemme tell ya…things are a bit crazy atm. My big kids are back in school and between their new schedules, unpacking alllll the boxes, and starting some exciting new projects, things are BUSY around these parts. But before we lost our minds, (jk…kinda) packed up our house, only to move a couple streets over, I had the pleasure of testing out and styling a few of the new and exciting pieces that are fresh from Walmart's new line, MoDRN. Stylish beautiful home decor and at affordable prices??? Sounds good to me!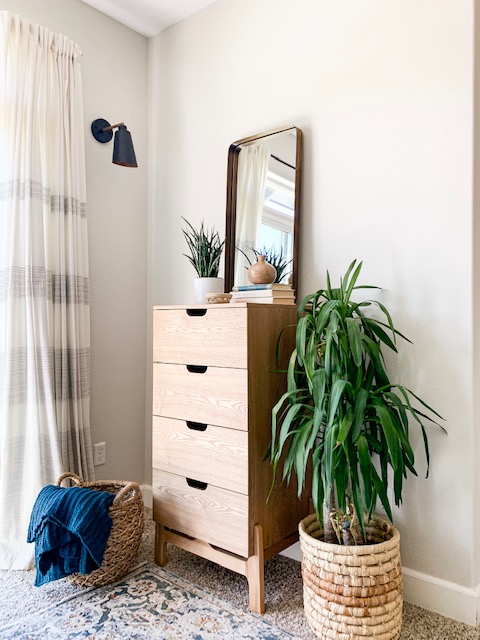 The new MoDRN line is so good, guys. Think earthy materials, raw finishes, and simple shapes…yes yes and yes. This dresser is a part of the new MoDRN Naturals line and I am IN LOVE! It is so sturdy and feels very well-made. Also, the detail on the legs add a nice touch, don't ya think. The shade of wood is perfect and light and shows off the wood grain for some added texture. The size is also great and could work in a number of different spaces around the house…think kid room for gathering all the toys, or maybe in the living room for storing all of your extra home decor items. I can't be the only one who stashes extra decor all over the house, right?! Also, peep that cute teal throw! That's also part of the new line and it's soooo soft and cozy.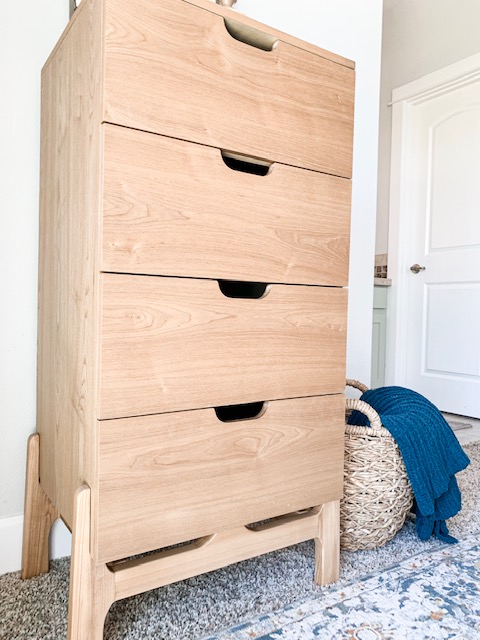 Ok. Next up, is this mirror. I love this mirror. It has a metallic frame with rounded corners for an industrial/modern look that I cannot get enough of. I love to decorate with mirrors because not only are they beautiful, but they are particularly useful, especially in an entryway, above a bathroom vanity, or for bouncing light around above your mantel. They add a lot of visual interest to a space and this one does not disappoint.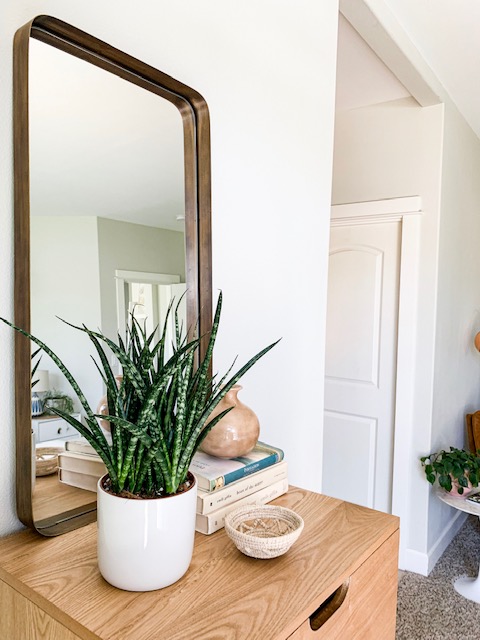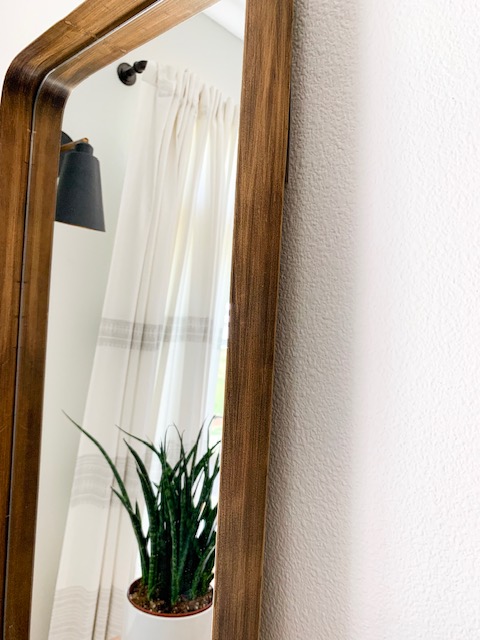 And lastly, I had some fun with this copper floor lamp. Copper is a metal that I don't use very much, but I love the warmth of it. The clean-lines are inspired by Danish design, which celebrates function ahead of form. The lamp has the cutest marble base and the neck adjusts to a variety of positions…great for reading. Something to note: the lamp came with its own edison bulb and that is one detail that I appreciate very much. I have bought lamps before only to find that I didn't have an extra light bulb in the house. Not a huge deal…but still annoying.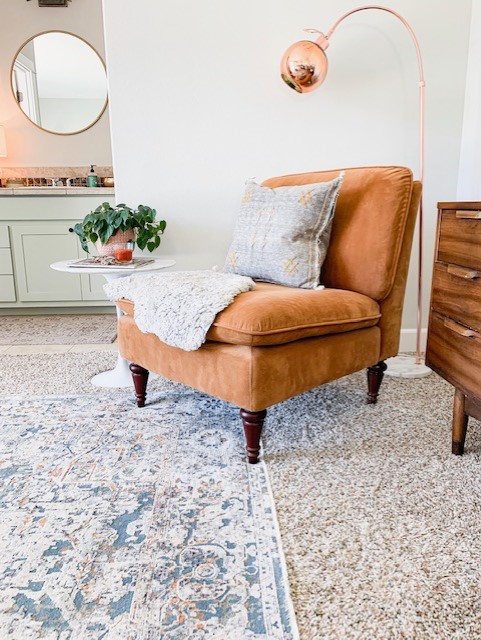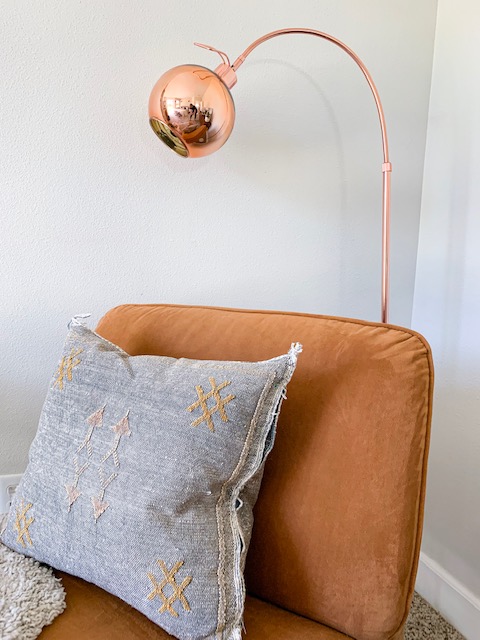 Fun fact; if you zoom in on this last pic, then you might spy the reflection of yours truly while I was taking this photo. But seriously, I am loving this new line and I think you guys will love it too! You can check it out here or you can find them on Instagram @MoDRNliving or try searching the hashtag #liveMoDRN
That's all for now! Wish me luck on all the unpacking!