This post is sponsored by airbnb
I'm here today to deliver on a promise…a long overdue promise too! You see, I get asked (almost) daily via direct messages from you guys to offer up my thoughts about Bend and Central Oregon. How do we like it? What's it like living there? What's the weather like there? Where are the good spots to stay while you're visiting Bend? So, I decided to put together a list of my favorite Airbnb's to book if you are planning a trip to Central Oregon. Almost all of them are either in or around Bend, and vary from sleek and modern with walkable restaurants and shopping, to remote rustic log homes with views and hiking just out your front door.
Before we start with the list, I thought I would give you a few general tid-bits about Central Oregon living. Although Bend is growing like crazy, it maintains a laid-back, small-town feeling. The people are generally friendly and we enjoy a relatively low cost of living. Much of Central Oregon is high desert, with a dry and sunny climate. This varies a bit depending on your elevation, but will see approximately 300 days of sunshine a year, which is my favorite part about this area of Oregon. It is an outdoor enthusiasts dream come true with endless hiking, skiing, snow shoeing, fly fishing, kayaking, camping, and I could go on and on. It's a great place to be outside!
Ok…now onto the good stuff! I found some good airbnb's that I think you guys will love!
1. The Sawmill in Bend's Westside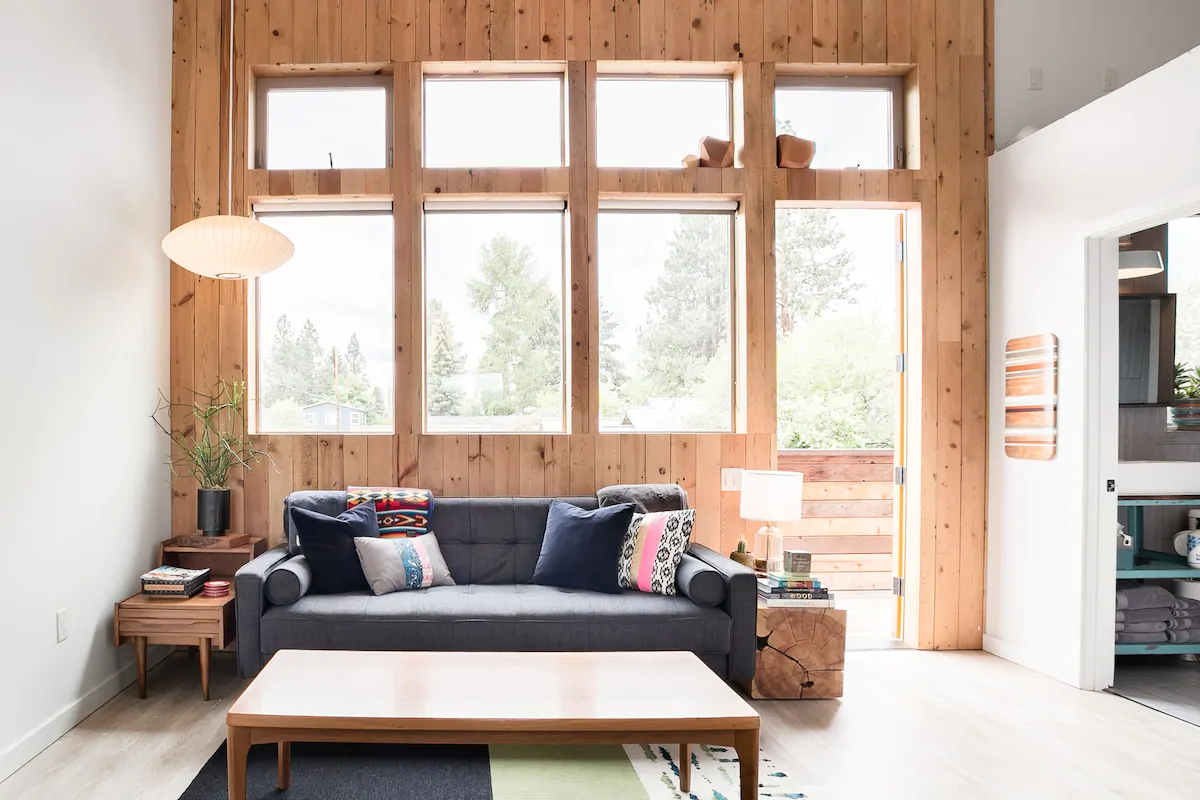 via airbnb
This abode was so beautifully designed that I couldn't not include it. No detail was missed when this Scandinavian-inspired space was designed.  Perfect vacation if you're wanting to check out of the city itself, and is located on the popular Westside of Bend, where breweries, restaurants, and shopping are all within walking distance.
2. Luxury Cabin on Tumalo Lake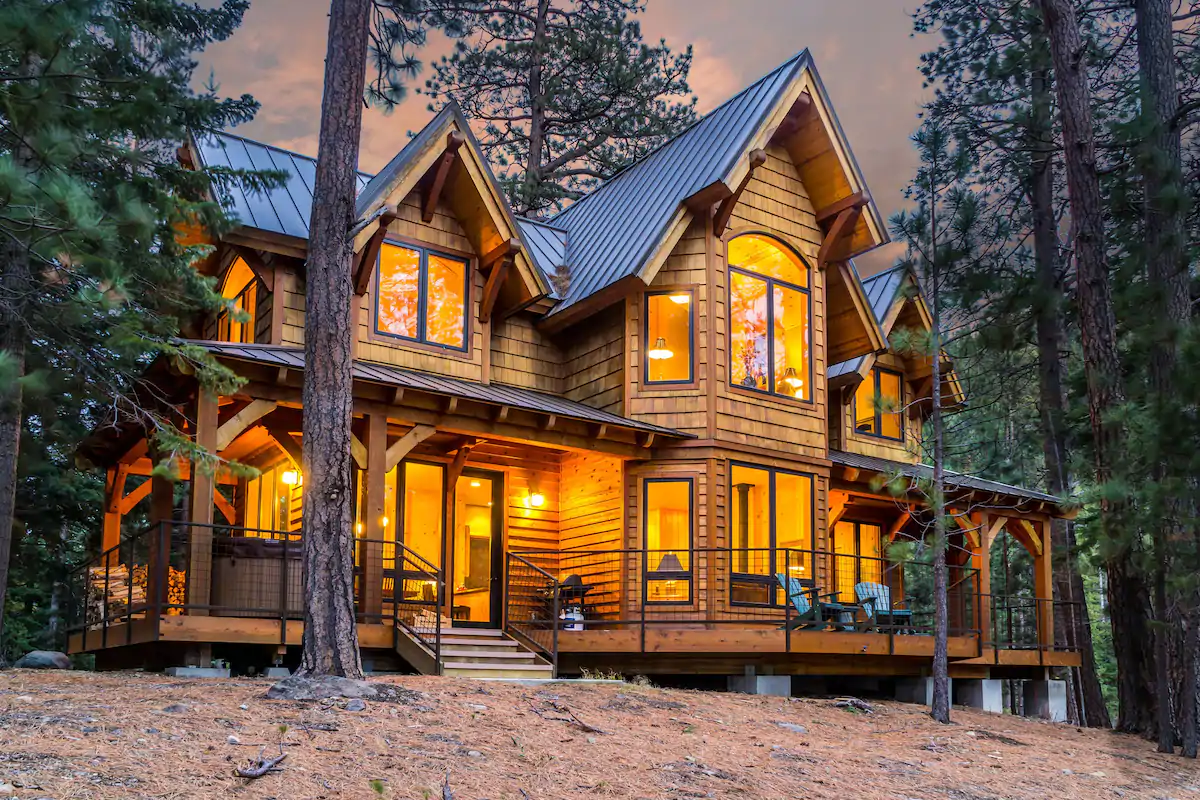 via airbnb
This gorgeous cabin overlooks Tumalo Lake and is surrounded by ponderosa pine trees. It's 12 miles outside of Bend, and is the best of both worlds with seclusion and privacy, and just a quick drive to Bend for anything you might need. The home is perfect for kayaking, canoeing, paddle boarding, and Tumalo Lake has world-class trout fishing. It also has a fire pit and horseshoe pits as well. So much to do here! In the winter months, skiing, snow shoeing and sledding are just a few of the favorite activities enjoyed by Central Oregon residents and visitors.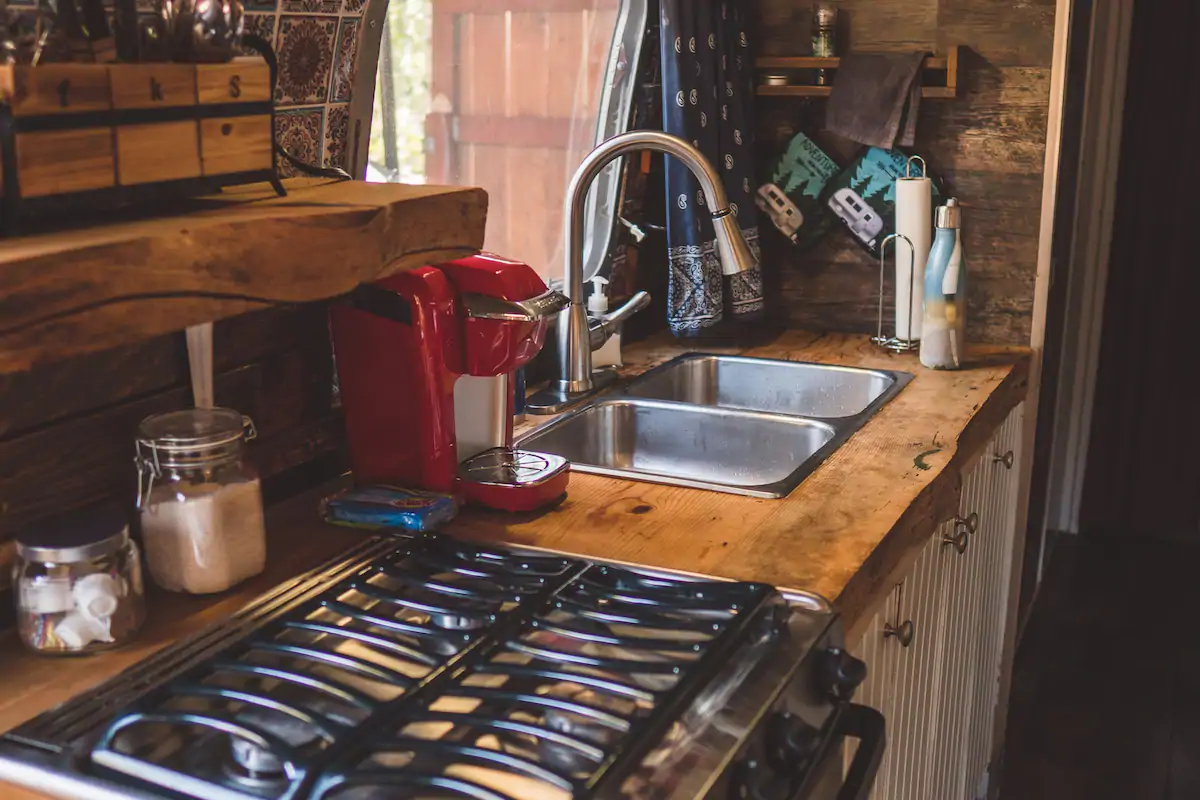 via airbnb
If you're open to something a little different, then Miss Clementine, a fully restored and upgraded 1973 Airstream might be perfect for you! So many cute details throughout, and is located on a 2.5 acre property with its own private entrance. It even has its own deck and hot tub, which I thought sounded so fun! Also, feel free to bring your pets along on this one!
4. Modern Mountain View Home in the Old Mill District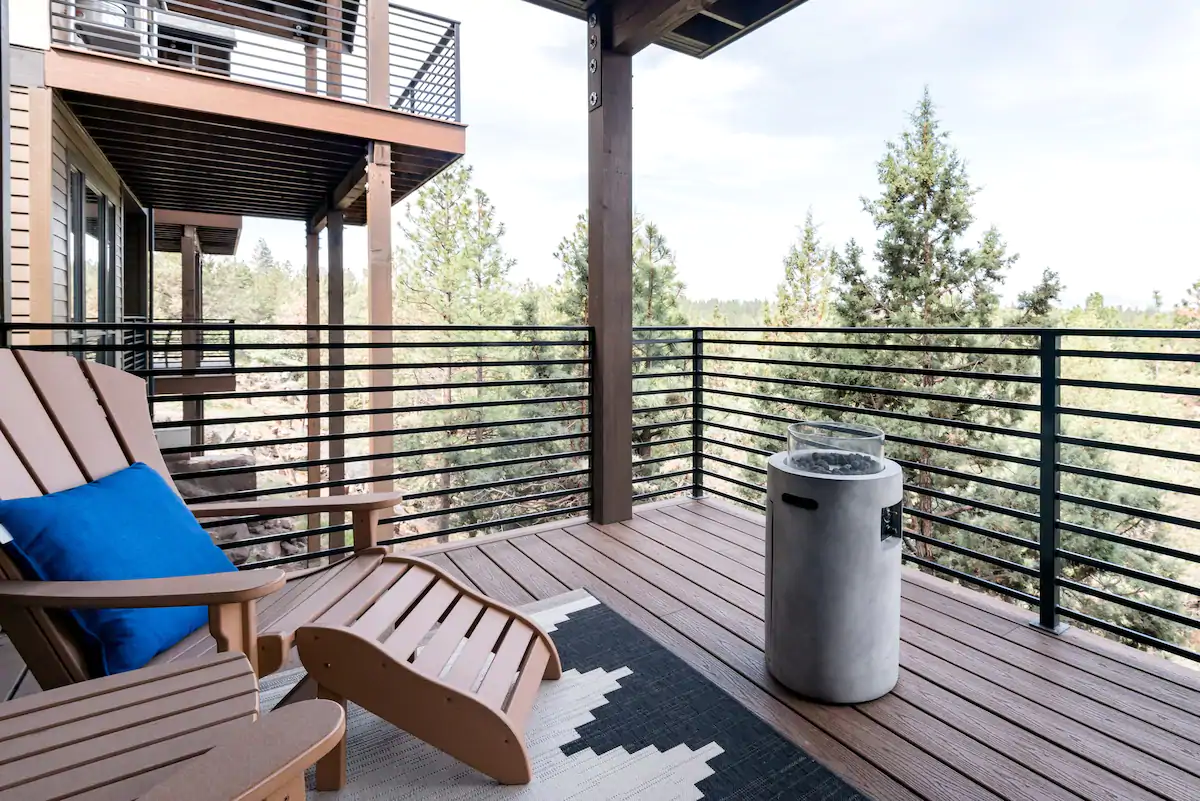 via airbnb
This modern home is located in the ever popular Old Mill District of Bend. With mountain views and city conveniences , it has something for everyone. The aesthetic is a combination of industrial with a sleek concrete fireplace, and clean mid-century lines throughout the home. It has two levels of decks where you can enjoy the spectacular mountain views. The home also includes a pool table and a hot tub for guests.
5. River View Inn on the Deschutes River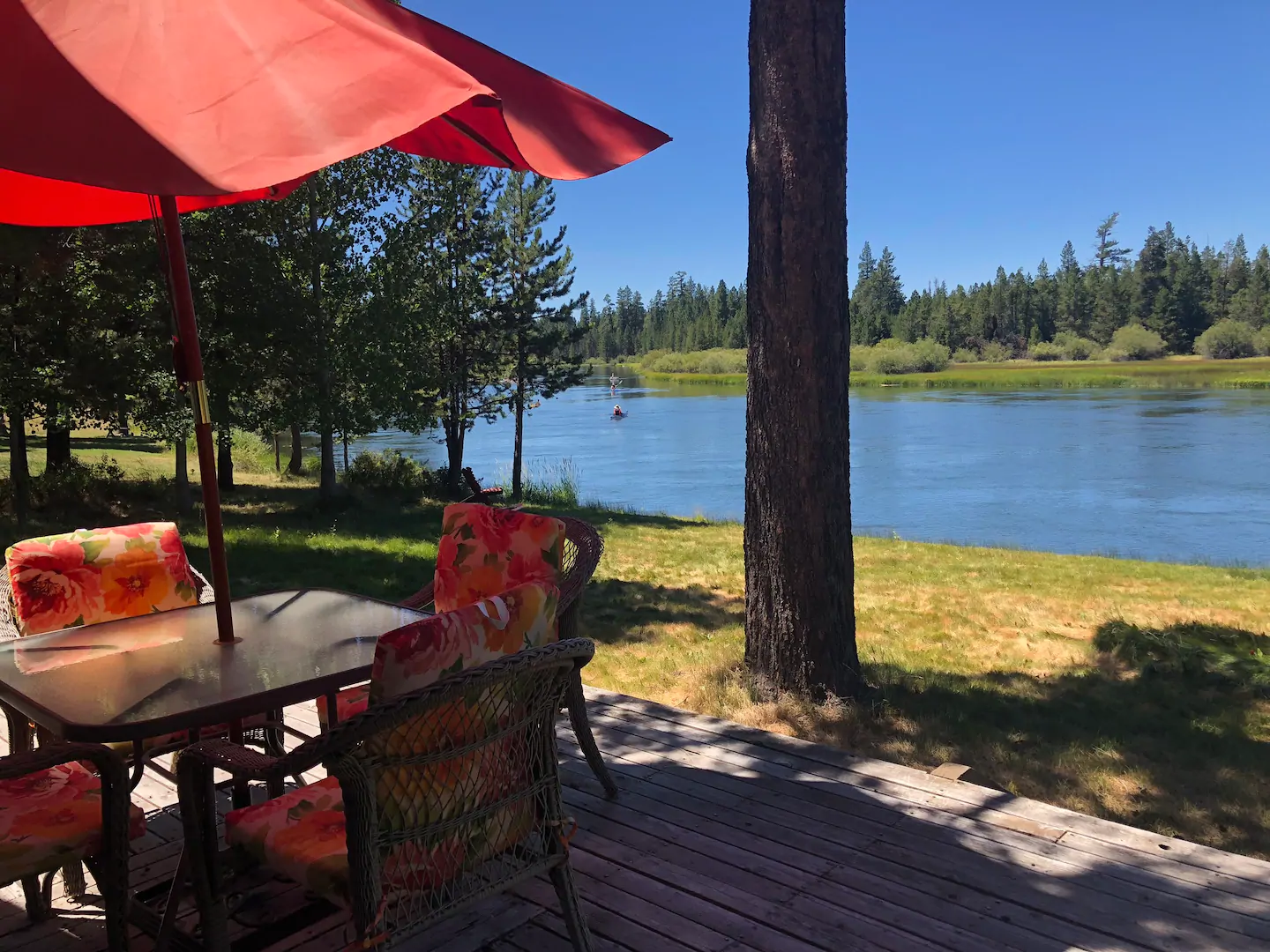 via airbnb
This cute home is all about that river life. Just 40 feet from the shore where you can enjoy all things that the beautiful Deschutes River has to offer. Swimming, floating, kayaking, and fishing are LITERALLY right at your back door!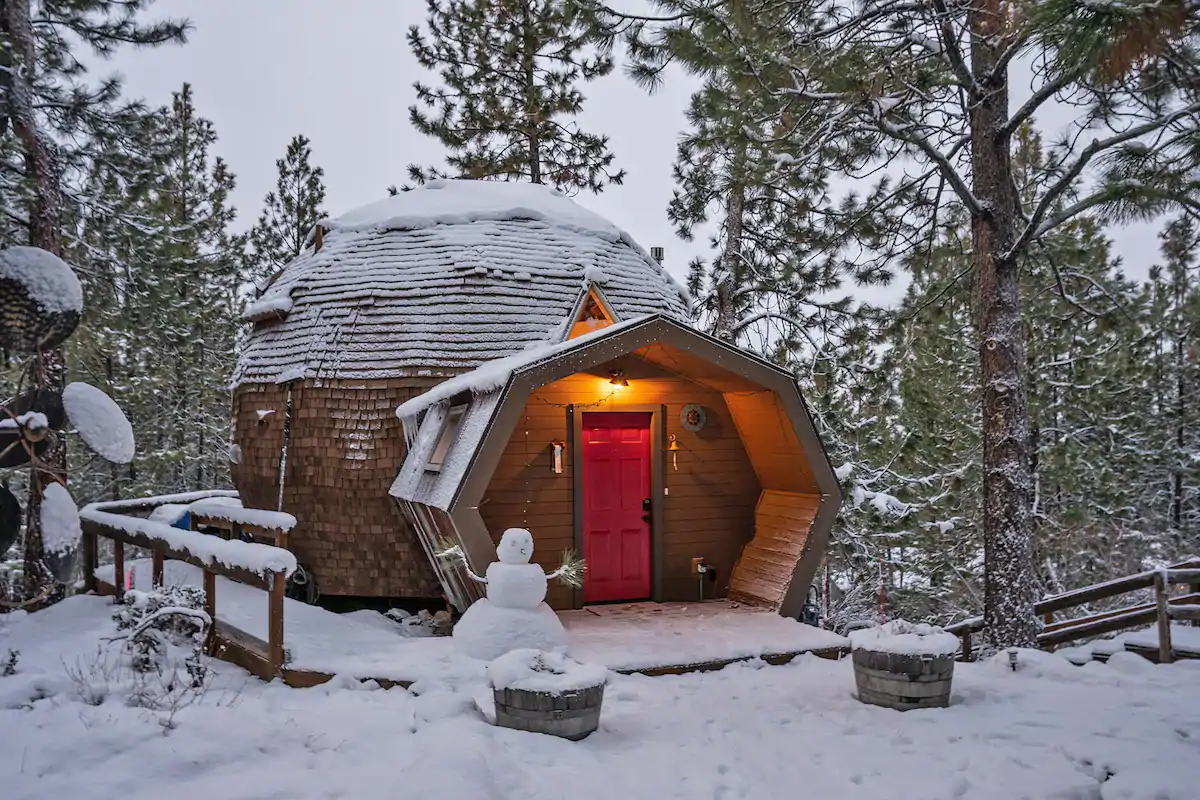 via airbnb
I want to book a stay for my family at this fun Dome Home for a quiet vacation in the woods. This home is recently renovated & stylishly redecorated while situated on a large private and peaceful lot. Perfect central location with an easy walk to Deschutes River Trail or a quick bike ride to Old Mill area or downtown.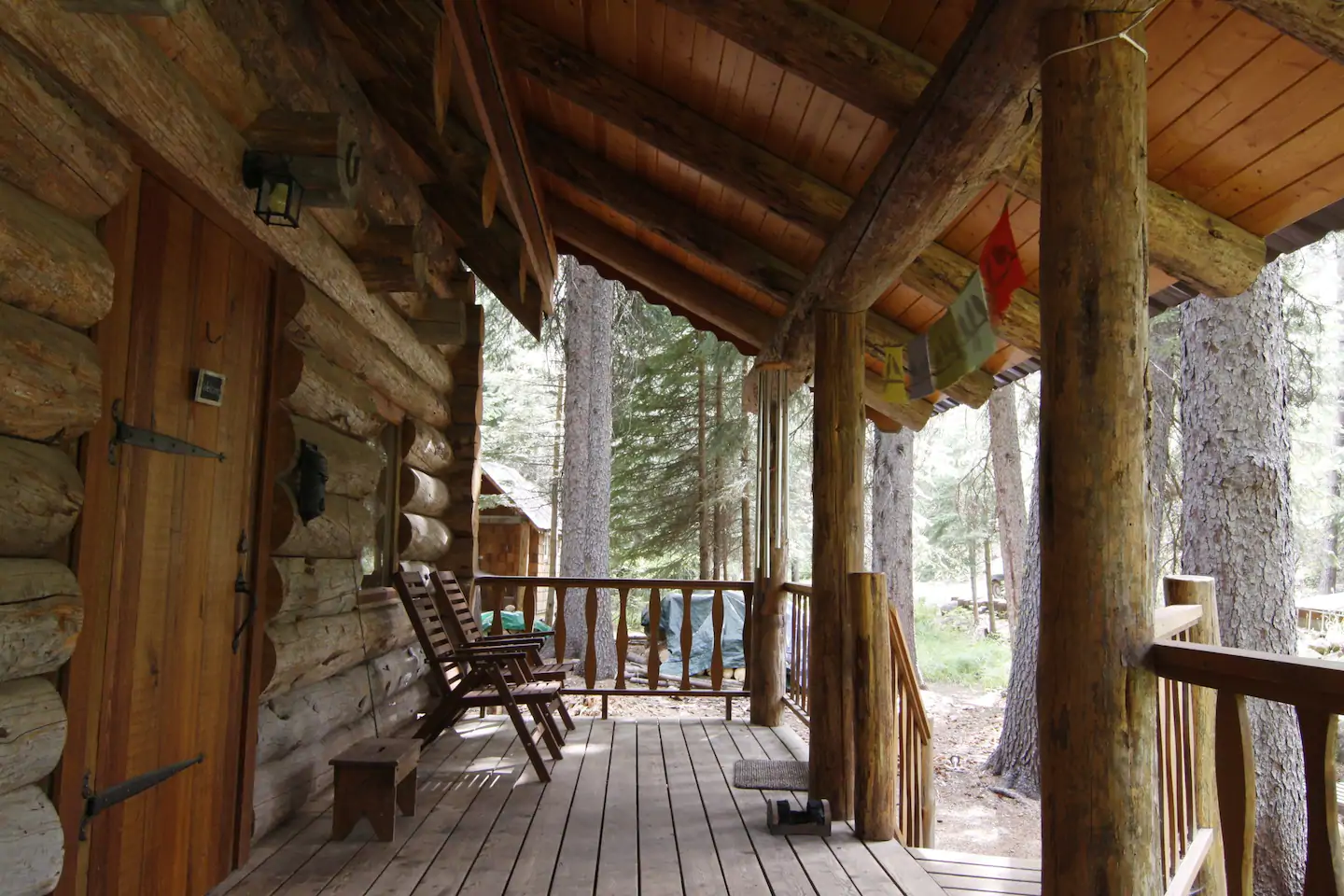 via airbnb
If you're looking for something more secluded and rustic, then this handbuilt log home in the historic Skyliner neighborhood might be perfect for you! This cabin is nestled between tall old growth pines and Tumalo Creek and is loaded with charm. Located just 9 miles from the west side of Bend and downtown. Its private and serene, cozy and simple.
8. Family Cabin in Eagle Crest Resort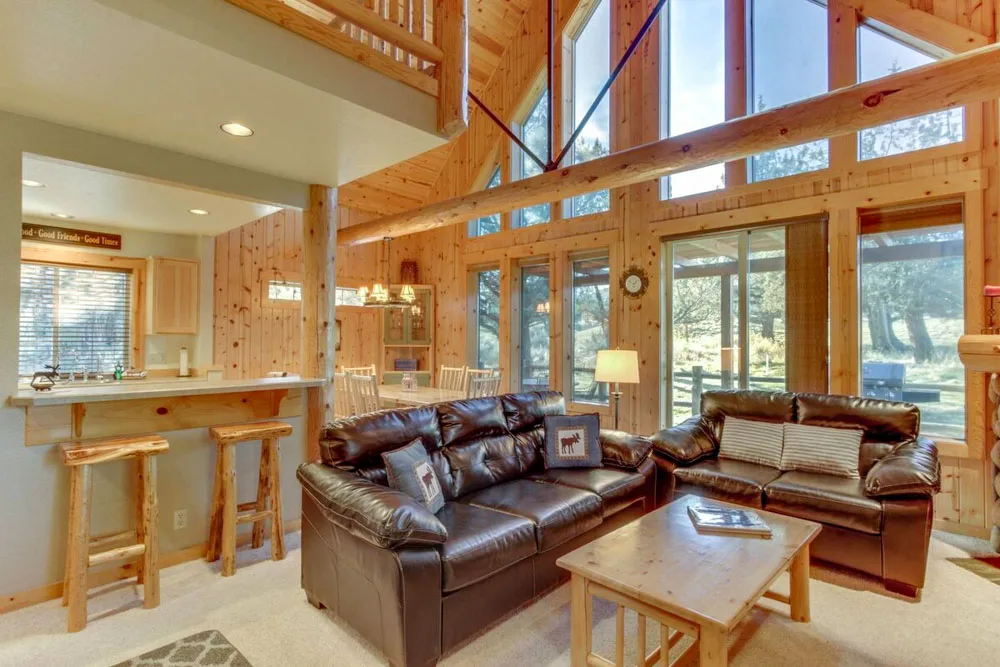 via airbnb
This home would be perfect for a family vacation and is located in Eagle Crest Resort. It sits on one of three on-site golf courses that Eagle Crest has to offer. It includes a private hot tub, shared pool and sauna – something for every member of your fam!
So that's my list!!! I hope this helps anyone who was curious about Bend and/or Central Oregon living or might be planning an upcoming vacay! Which one is your dream vacation situation? Leave me a comment below and tell me which number is your fave!