This post is sponsored by CAFE
Hi guys! I'm back this week to talk kitchen appliances. When I first started planning my kitchen, the first thing I put on my wishlist were Cafe appliances. I had been seeing them pop up when I was purusing pinterest for inspo pics. Every time I spotted one of their gorgeous appliances in a kitchen, I had to pick my jaw up off the floor. Seriously, they are show-stoppers!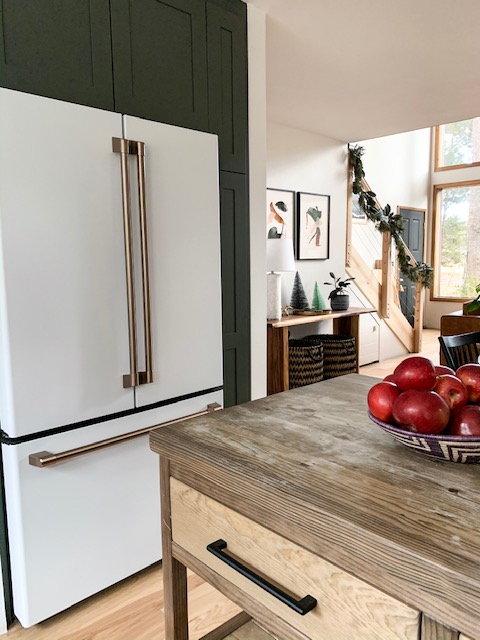 If you aren't familiar with GE's Cafe line, it's unlike any other appliances around. They have everything you need to plan your kitchen from any and all sizes of refrigerators, ranges with many styles of range hoods to match, dishwashers, and even microwaves. But my favorite thing about their appliances is that you can customize the color and hardware combinations. Isn't that exciting? ps…you know your adulting HARD when kitchen appliances really get your blood flowing. HA!
But for each piece, you decide the base color you'd like–we chose their Matte White. And the white is AMAZING! We had a stainless steel refrigerator in our last house and with our three kids running around, I had to wipe the refrigerator clean from fingerprints and smudges every. single. day. Cafe's matte white doesn't smudge. I swear that I haven't even cleaned the front once since we installed them over four weeks ago. Life changing!!!! They also have stainless and matte black options which I really liked as well. After you've decided on your base color, you get to choose your hardware color. They have brushed bronze, black, copper, and stainless. I chose the brushed bronze because it's just so beautiful. It's like jewelry for your kitchen appliances!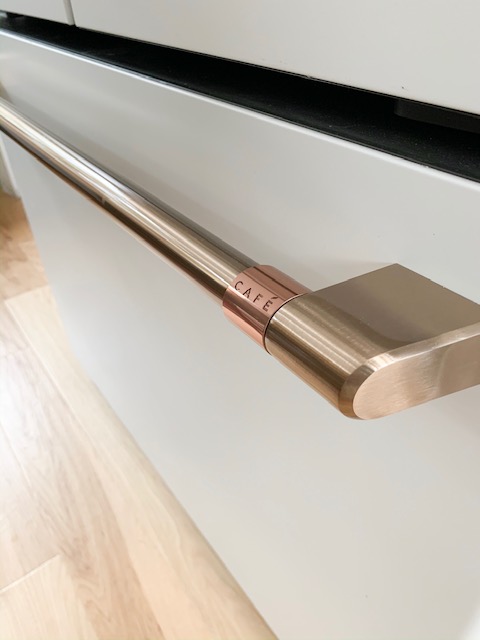 For the refrigerator, I wanted a clean front and didn't want the water dispenser on the outside. Our kitchen is pretty small, and I didn't want that visual distraction. I went with this one. But with Cafe, it doesn't mean that you lose the convenience of a water dispenser. They put it on the inside! Isn't that genius? That's what I call thoughtful design, amiright? It also connects to your wifi so you have the power to control your refrigerator from your phone. They have thought of everything.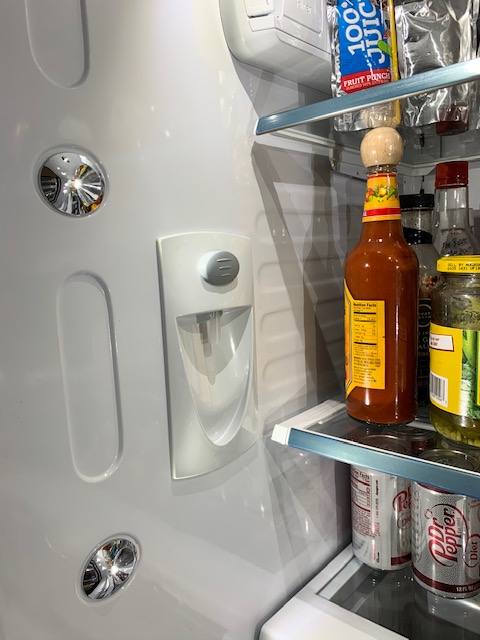 Another nifty perk is that the refrigerator door has an alarm that dings in case you too, have an absent minded kiddo who is constantly leaving the doors wide open.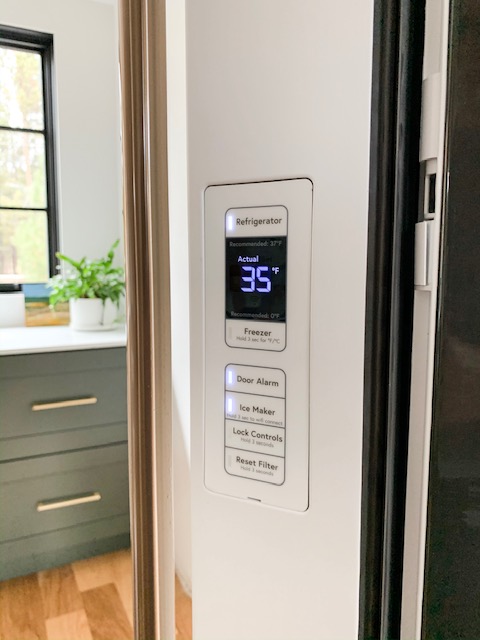 The dishwasher is a little power house and washes our dishes until they sparkle…literally, they actually sparkle. Nate has been teasing me all week because I actually get excited to load and start the dishwasher. This baby has adjustable racks, controllable wash zones to save water, and enough room to even fit larger trays and pots. The LCD screen that displays the dishwasher cycle status is one of my favorite features.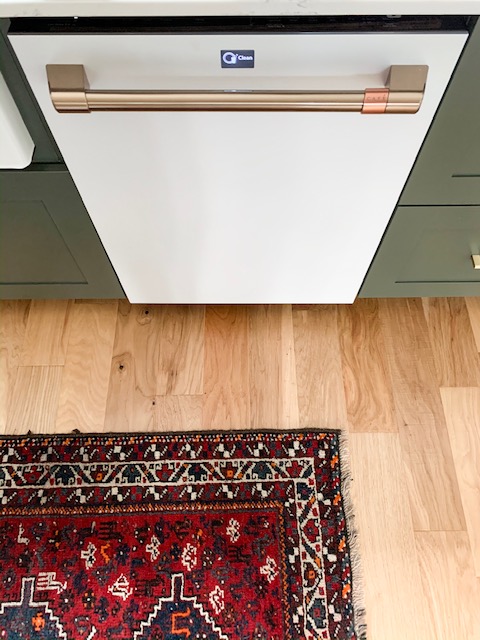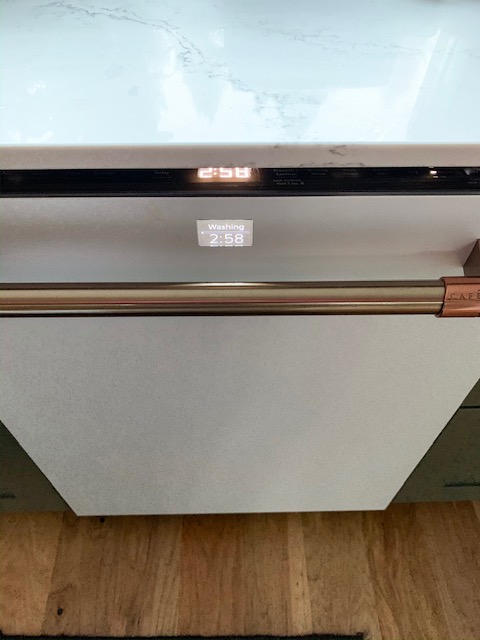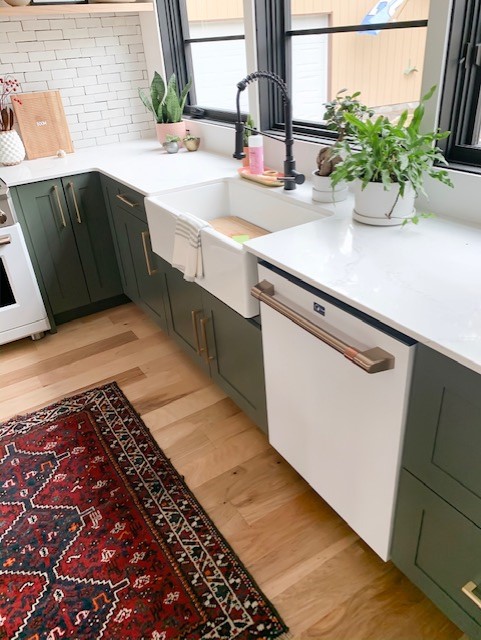 I'm just loving these appliances and would like to thank the kind folks at Cafe (a BIG thank you to Megan who rushed a new range hood to us when I discovered that I ordered the wrong one just days before the big ORC reveal) for entrusting me with this sponsorship. I am very grateful. I'll be back next week to give you guys all the deets on the range and range hood because those babies deserve their own post…heck, they deserve a song written about them!