This post is sponsored by airbnb
Hi friends! I had so much fun putting together my first airbnb list for a uniquely Central Oregon experience, I thought I would put together another list for you guys. Only this time, I focused on more of a romantic or couple vibe for this trip. After 2020, I think we all deserve a little getaway with our significant other. Our kids have been home since March, and while it has been a great opportunity for quality family time, the thought of getting away for a few days sans kiddos sounds VERY appealing.
And because you guys are spread out all over the US (and abroad too…maybe I'll do another International list soon), the list covers airbnb's all over the country! I wanted to include a little bit of everything, from waterfront homes, remote cabins, and the CUTEST a-frame! Let's get to it!
1. Charleston, South Carolina – Little Pink House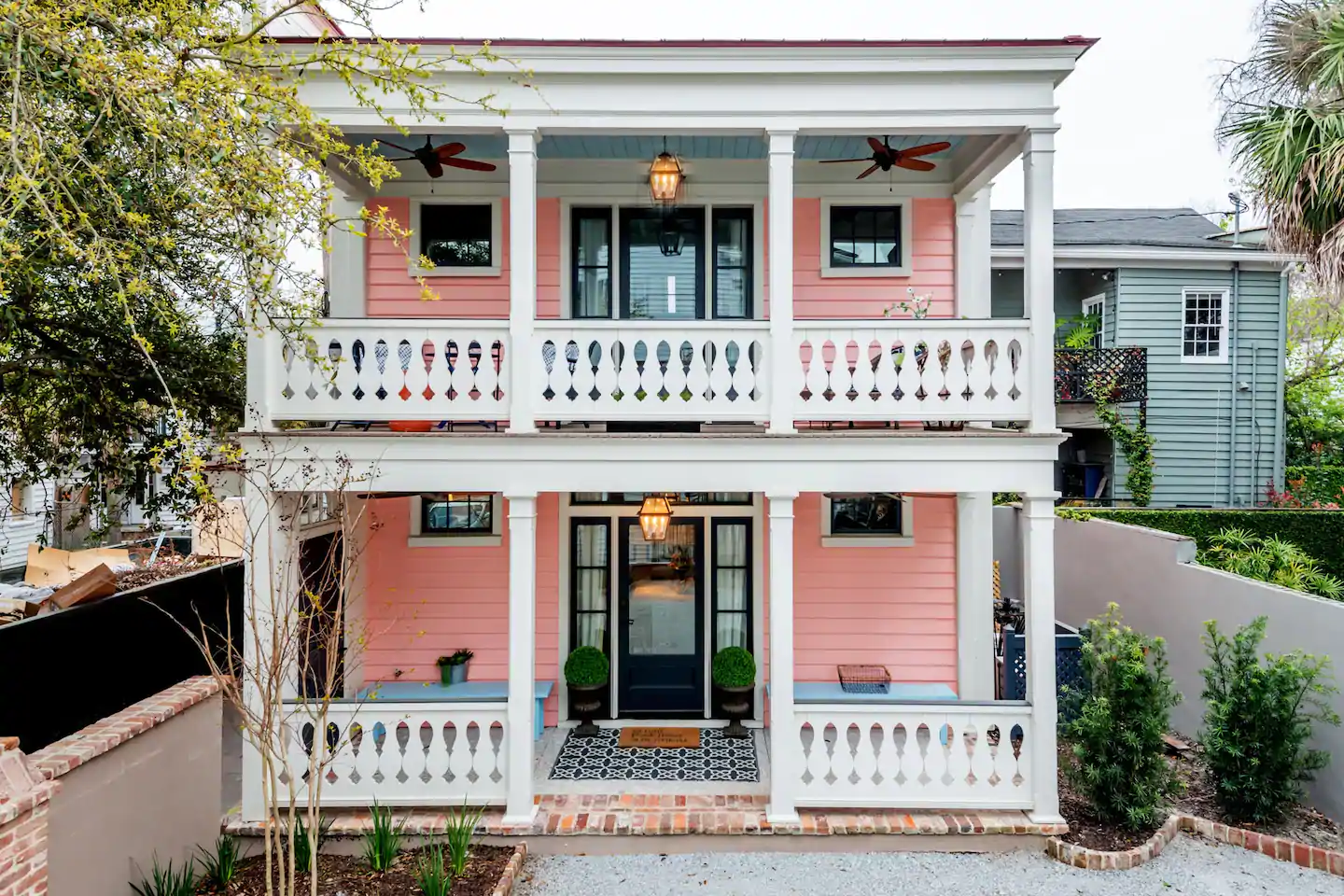 via airbnb
This Charleston, SC charmer would make for the perfect couples getaway! The home is situated along a tree lined street with restaurants and shops within walking distance. The interior is so cozy with its picturesque living spaces, and the lofted ceilings in the master bedroom are a bonus too!
2. Skykomish, Washington – A-Frame in the Woods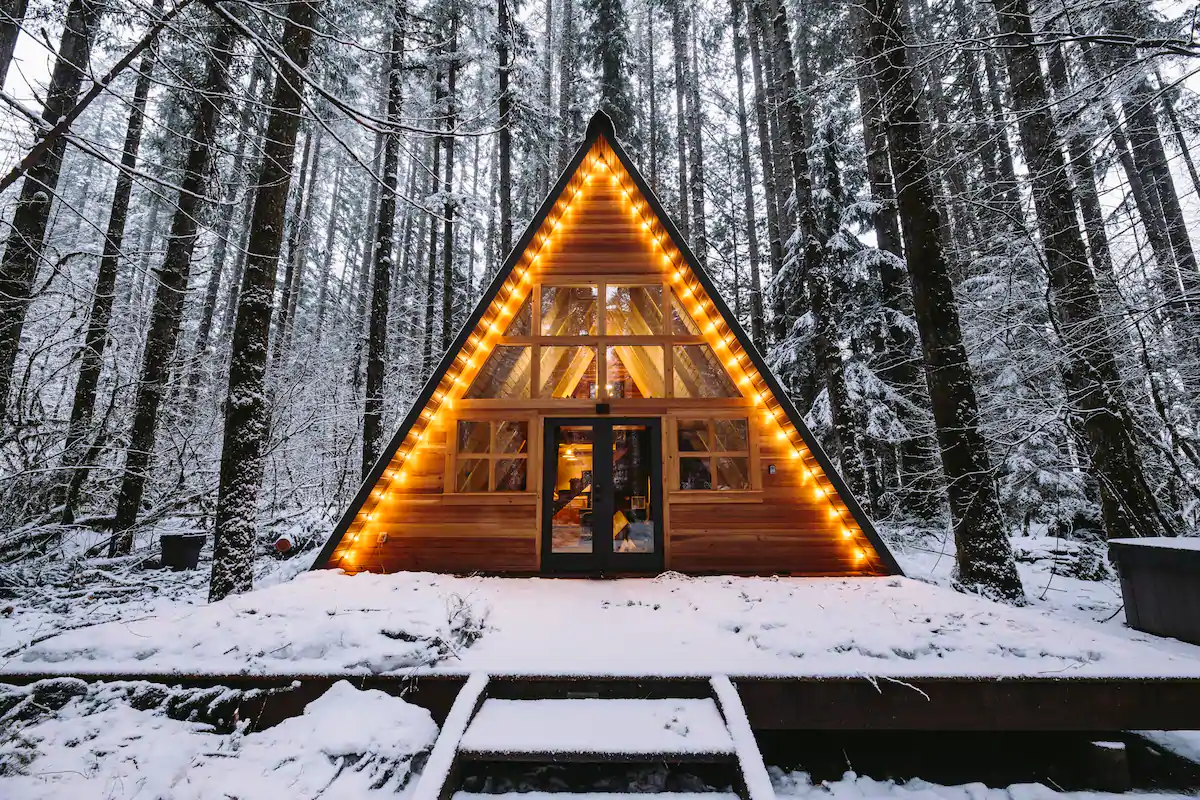 via airbnb
If you're looking for a slower pace without the crowds, then this idyllic A-Frame 50 miles south of Seattle could be the perfect vacation spot with your love. It's just minutes away from some of the best skiing in the PNW, and boasts a brand new hot tub on the back deck for some post-ski soaking!
3. Cortez, Colorado – Canyon Cliff House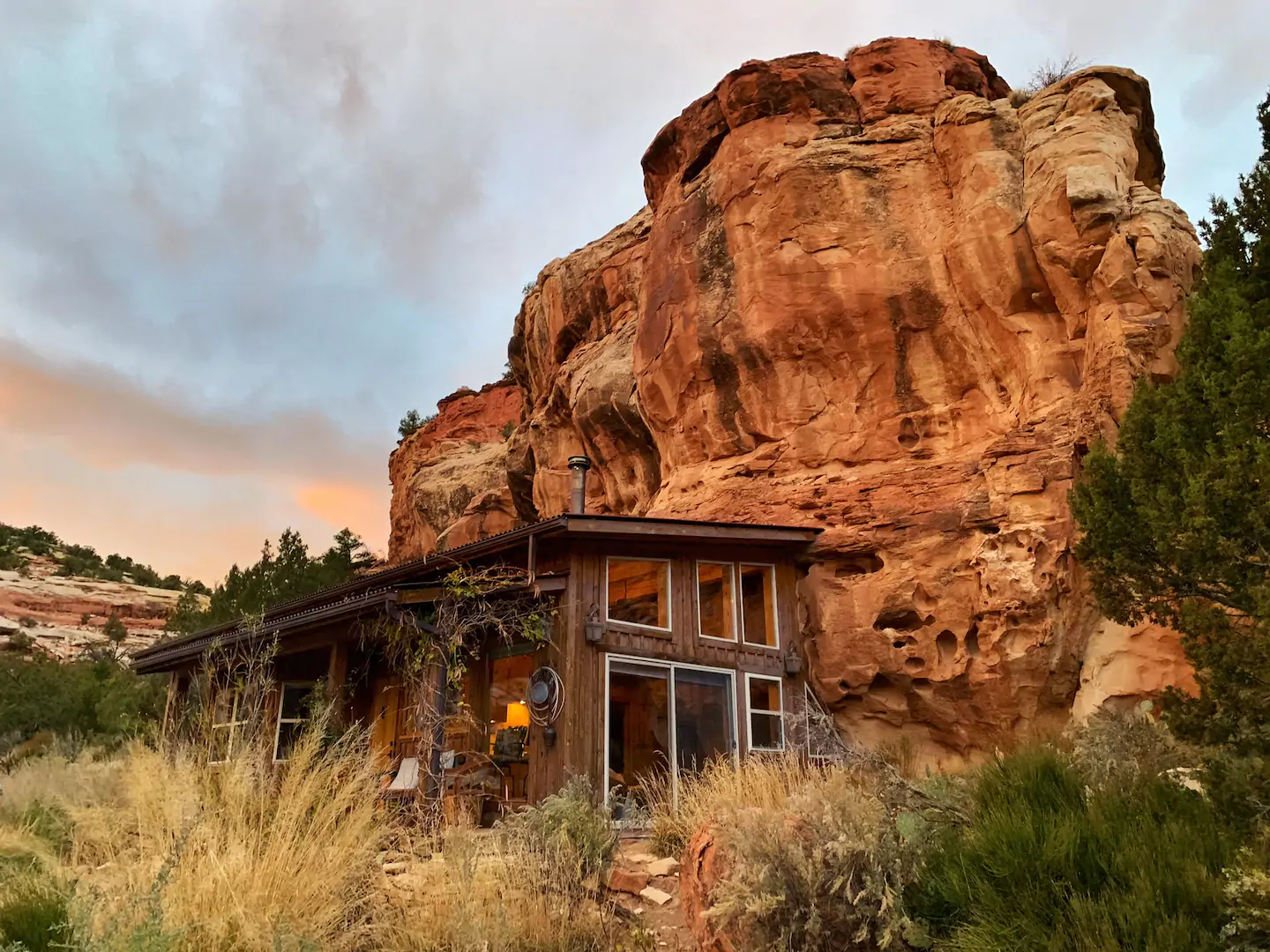 via airbnb
The unique home is built right into the red rock cliff wall of Sleeping Ute Mountain, a private red rock canyon alcove just 40 minutes from Mesa Verde, CO. Many of the reviews describe the scenery and sunsets as breathtakingly beautiful. Do yourself a favor and check out the interior too – it's really amazing!
4. Sitka, Alaska – Sitka Lighthouse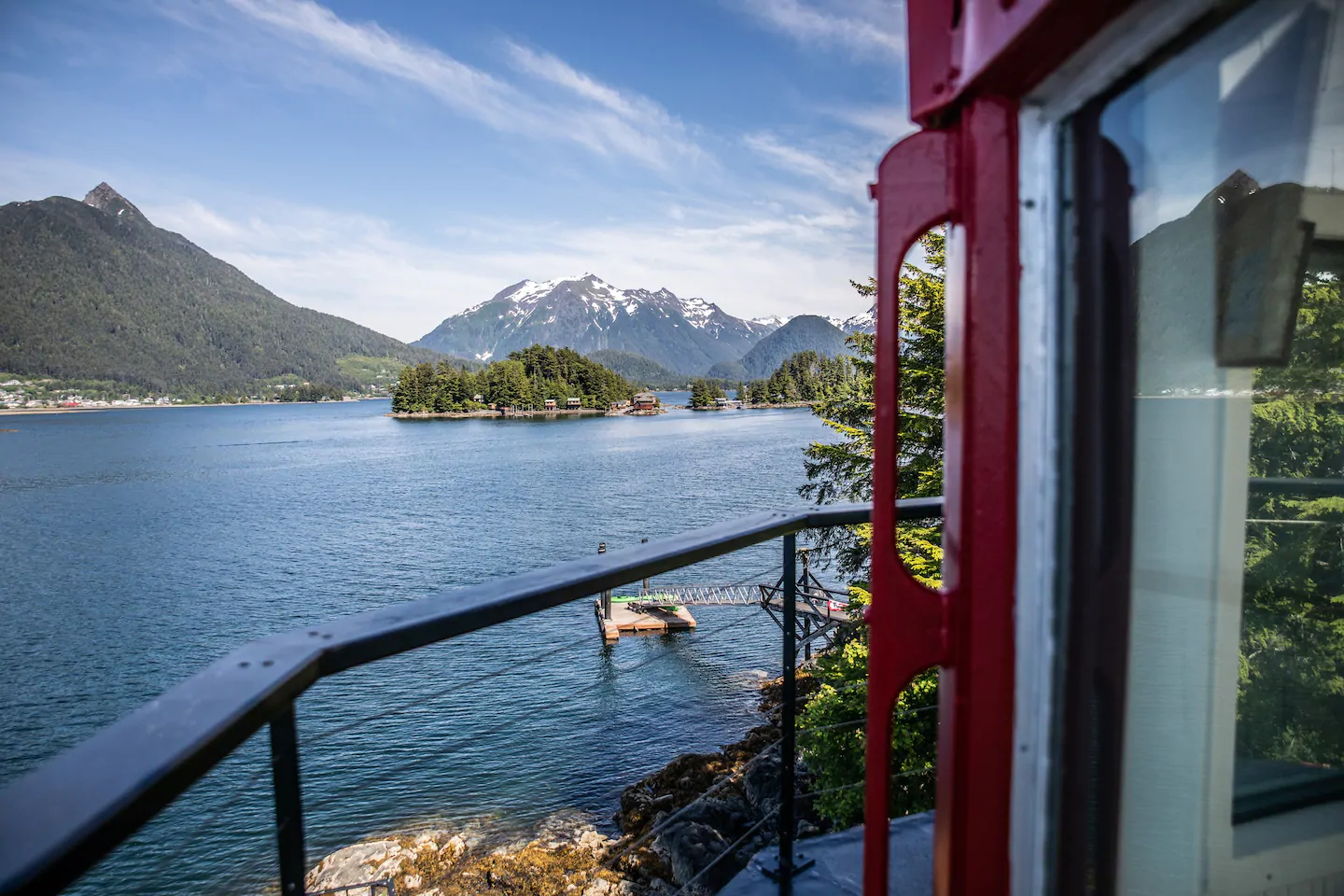 via airbnb
This lighthouse would be a vacation of a lifetime! You arrive to the lighthouse by boat, and a water taxi is included when you book this unique airbnb. It was completely remodeled in 2018, and it shows when you see the beautifully furnished and cozy interior. It's situated on a one-acre private island with a private boat dock that you are free to explore as a guest of the lighthouse.
5. Key West, Florida – Tiki Suite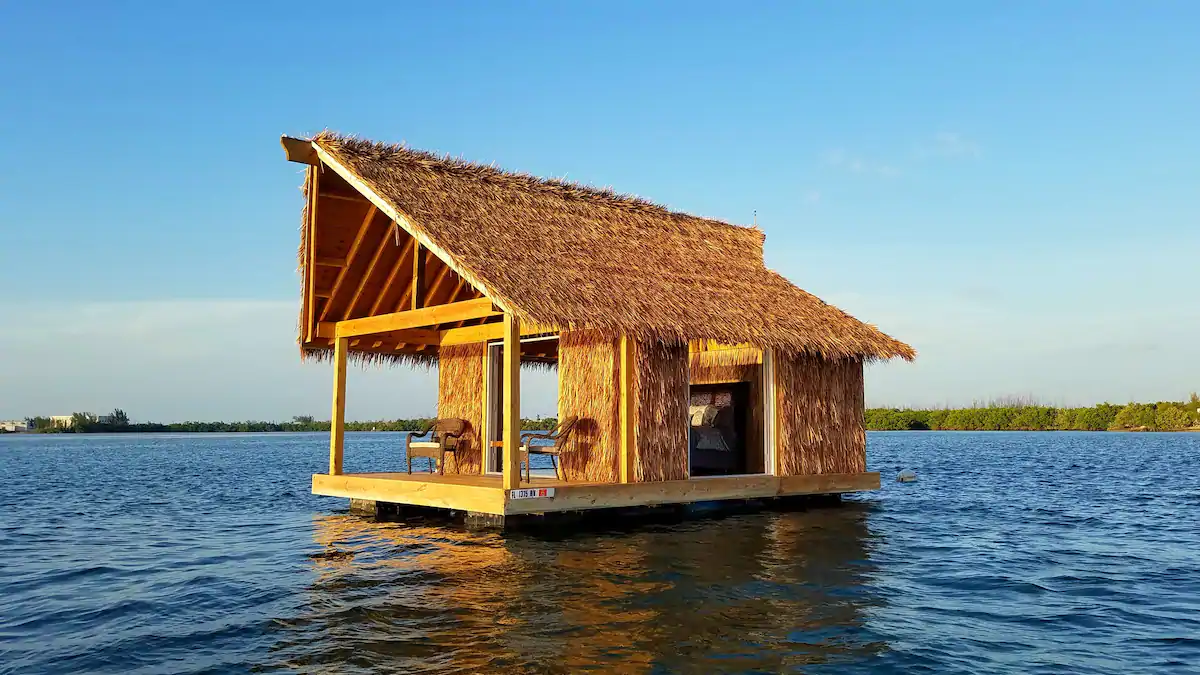 via airbnb
This houseboat looks like an idyllic spot for a weekend away! Spend your days swaying in the hammock, snorkeling and paddleboarding in the bright blue sea water. And if you're lucky, you might be able to spot dolphins, manatees, or sting ray's!
6. Bozeman, Montana – Timber Carriage House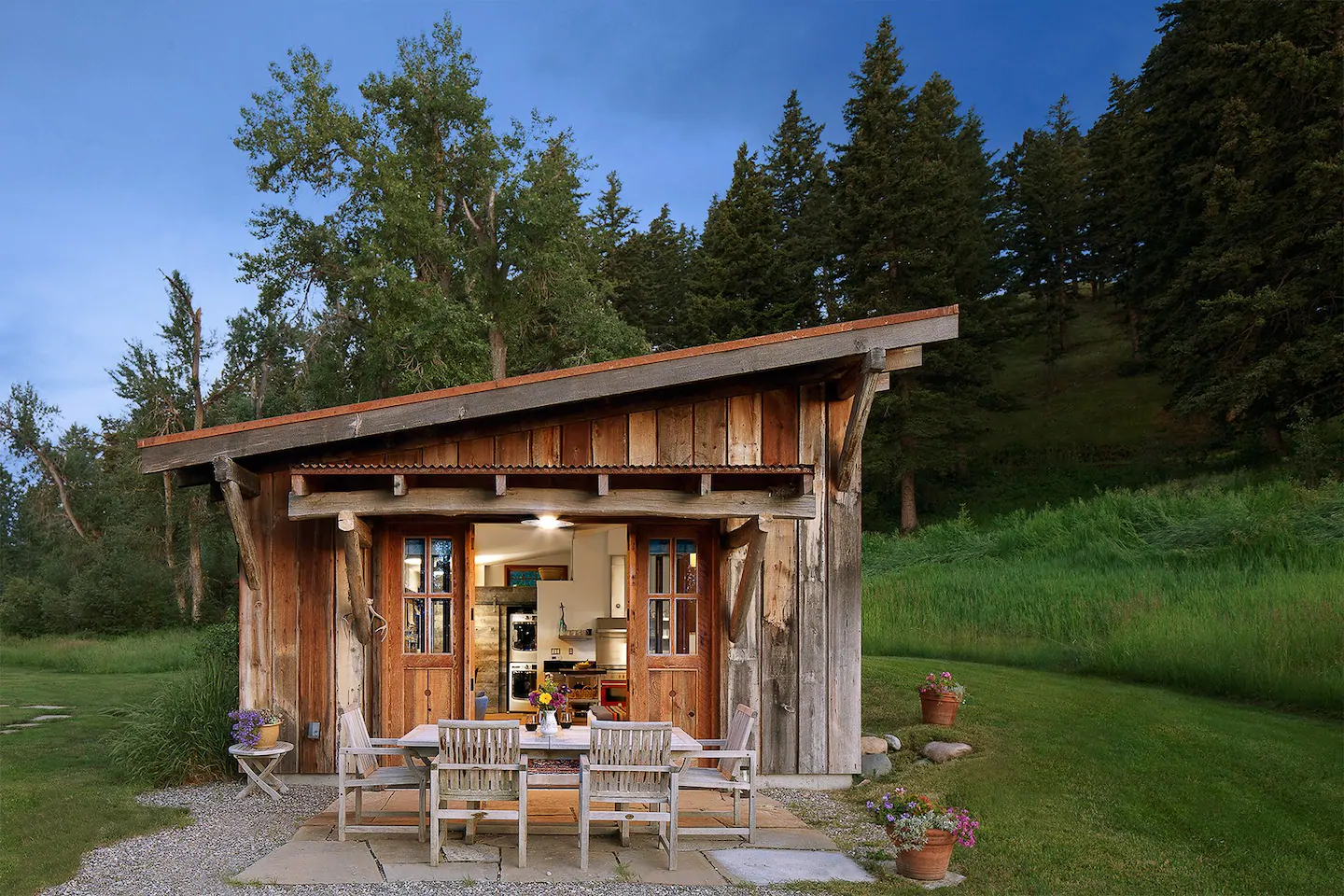 via airbnb
I have no words to describe how much I love this studio in Bozeman, Montana. This cabin has all the modern amenities to make your stay a comfortable one with your own kitchen, full bathroom, and washer/dryer. There are french doors on two sides of the cabin that lends itself to an indoor/outdoor living. There is a wood stove inside for evening fires, and trail heads for hiking are at your door step. And another bonus – Yellowstone National Park is just an hour away!
So there you have it! I'm hoping to someday visit at least a couple of these magical destinations. Would you guys want to vacation at any of these spots? Or have you been before? Leave me a comment below and tell me what ya think!